How to setup Stripe IPN with Fluent Forms
In order for Stripe to function completely for subscription/recurring payments, you must configure your Stripe webhooks.
Click on Add an endpoint button, as shown in the screenshot below –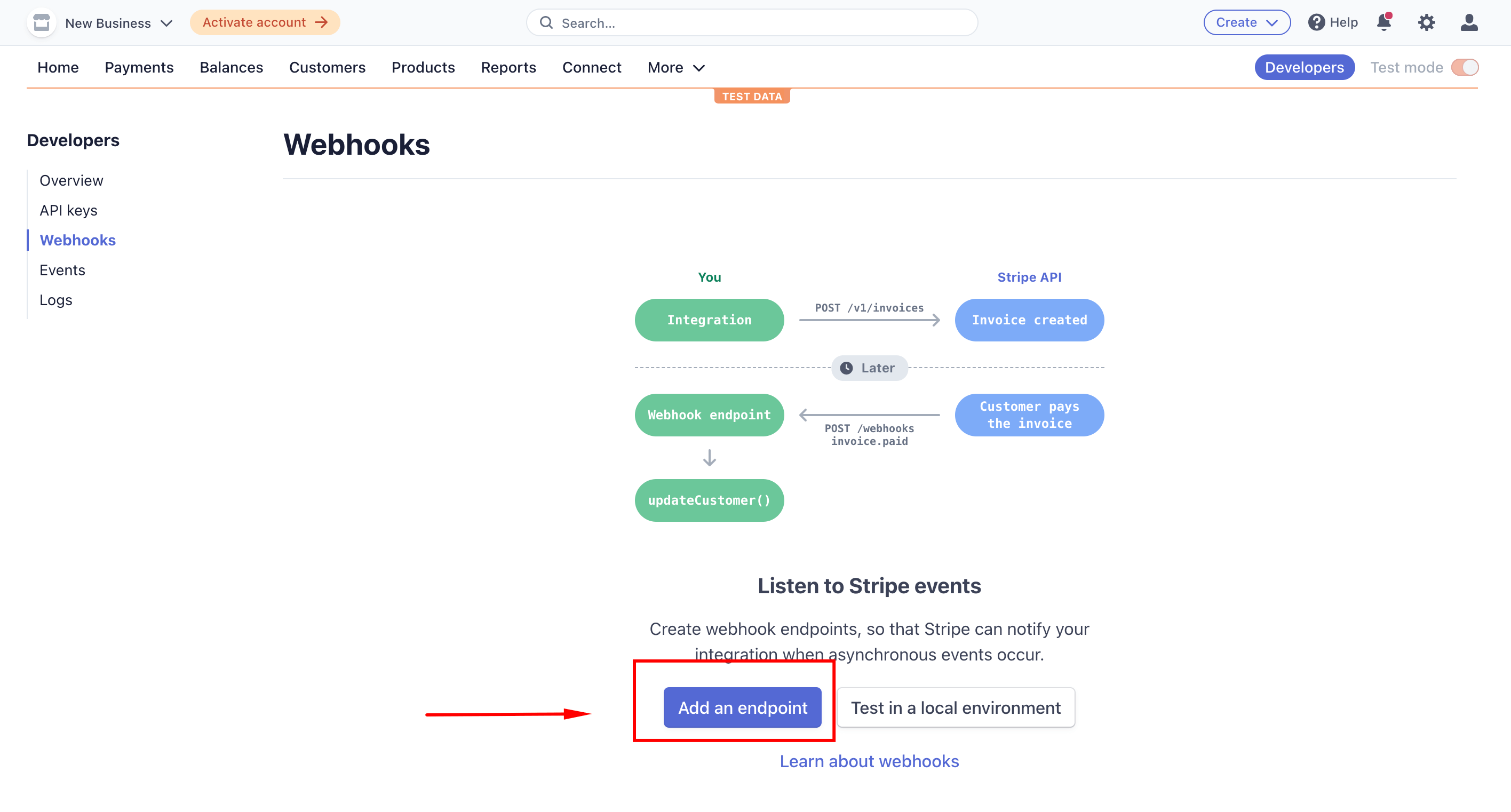 At this point, you will be asked to give certain values.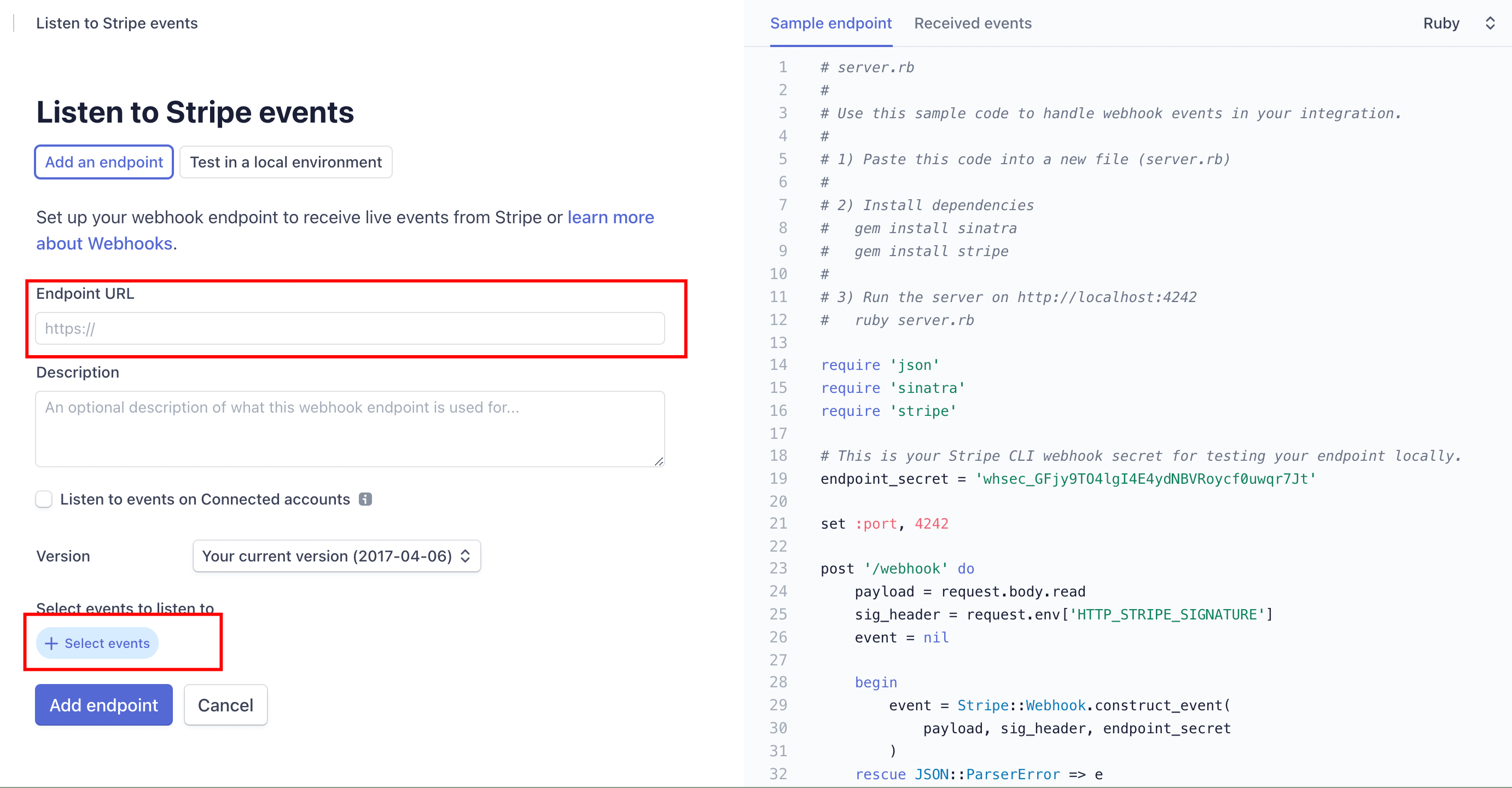 For these values, you need to go to your Fluent Forms Global Settings → Payment Settings → Stripe.

Webhook URL: Copy the webhook URL as shown in the above picture and paste it into the Endpoint URL input field.
Webhook Events: You must enable certain events by clicking on the Select events option.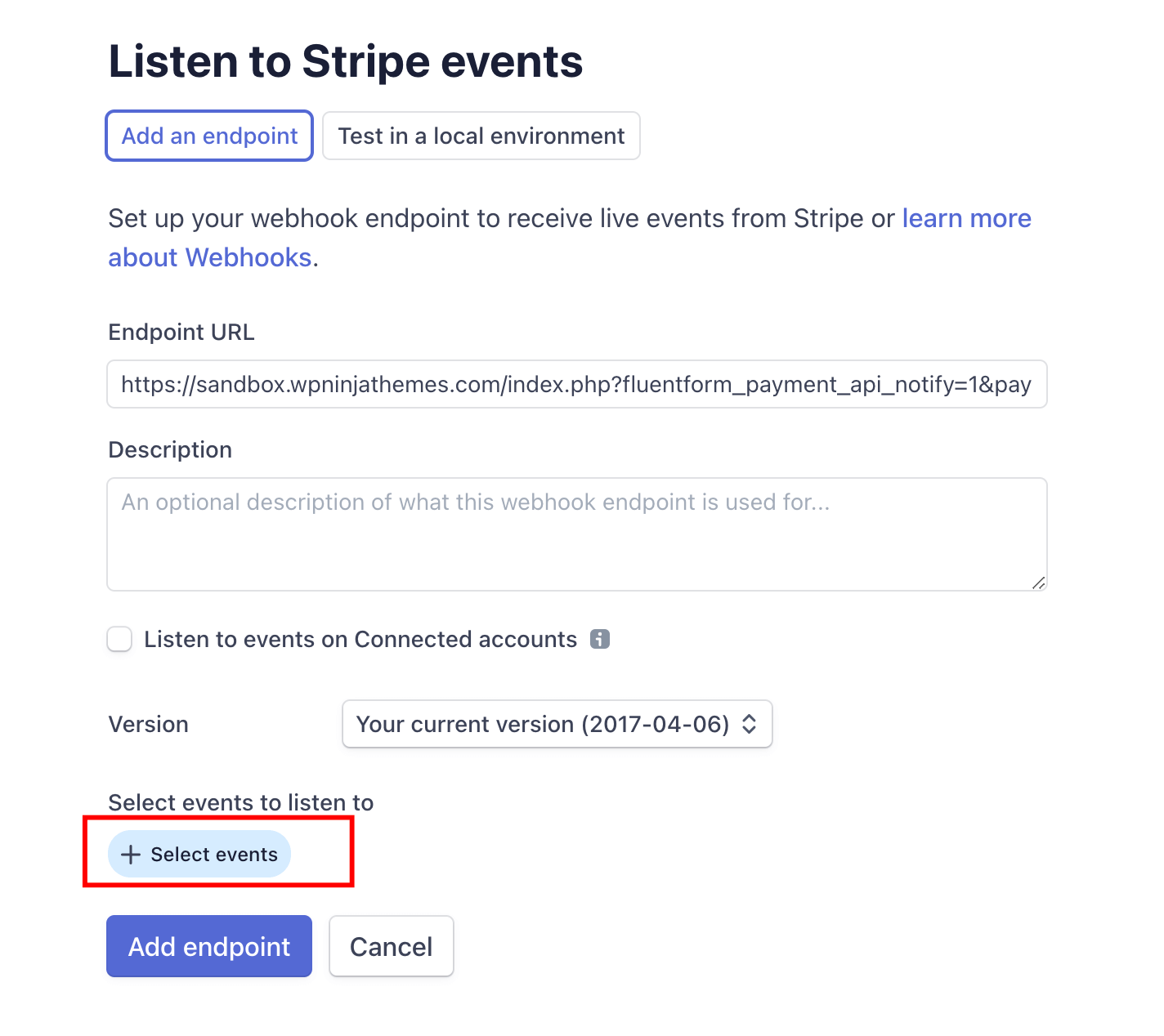 You will see a search box; you need to search these events:
charge.succeeded
charge.captured
invoice.payment_succeeded
charge.refunded
customer.subscription.deleted
customer.subscription.updated
checkout.session.completed
and enable each one of them like the screenshot below –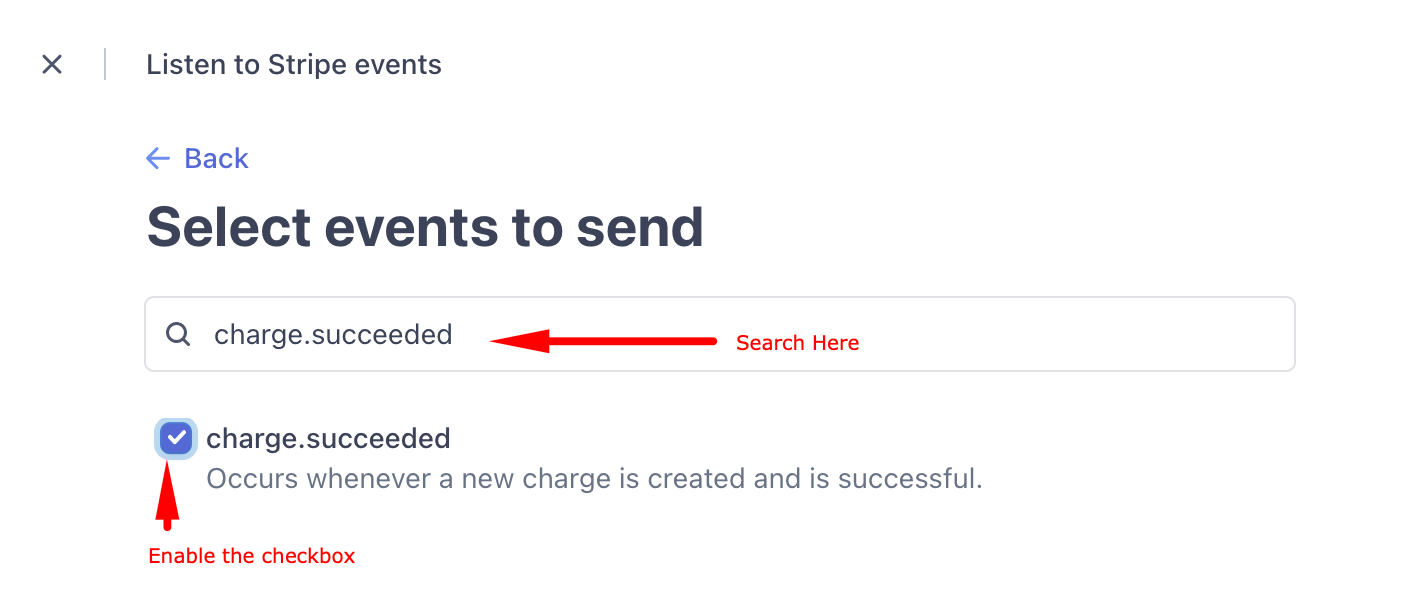 After selecting all of them, click on the Add events button.
Now you should see all the selected events. Now to finalize the settings, click on the Add endpoint button.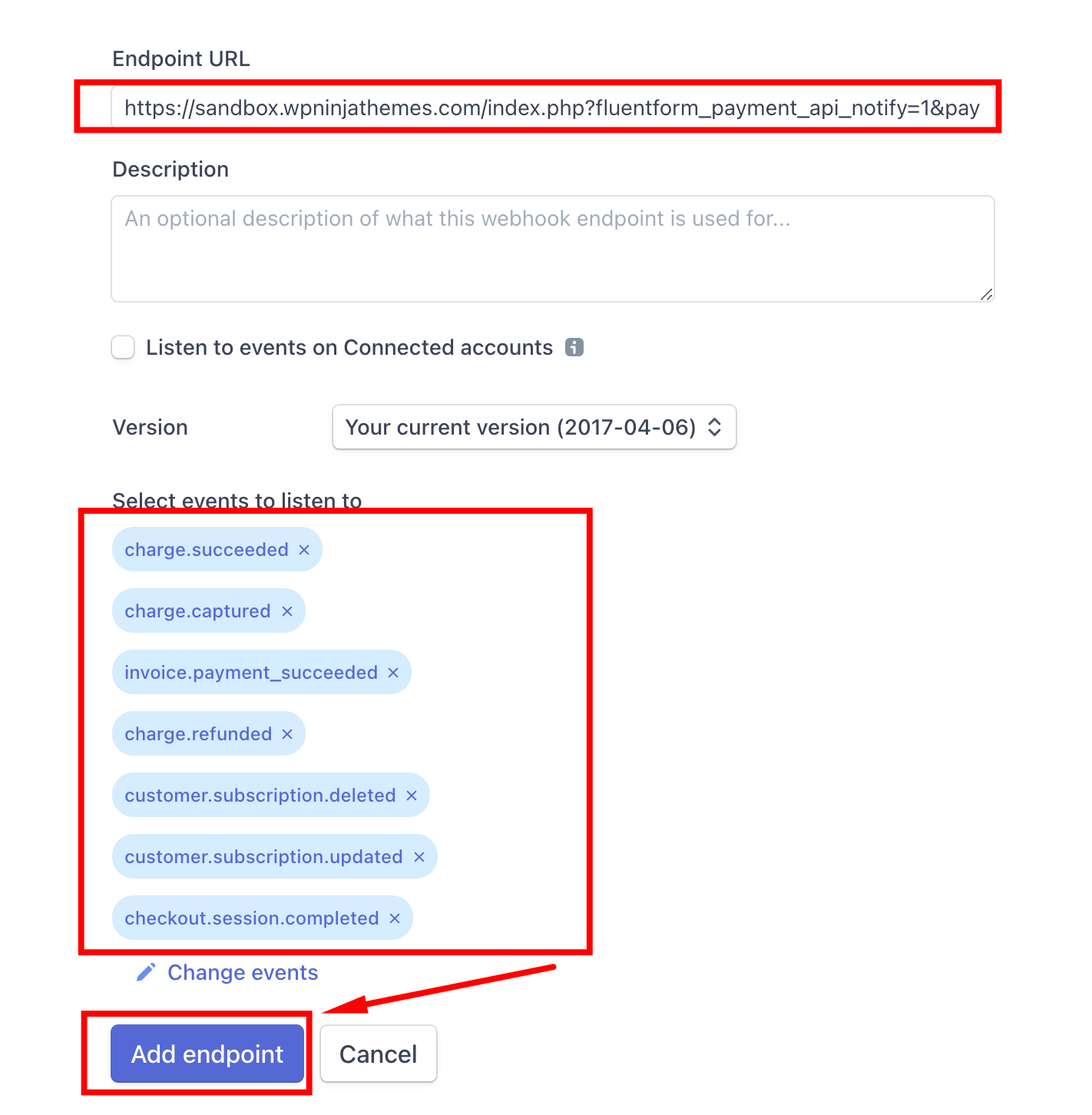 You will see the webhook is enabled.

That's it; now you can seamlessly take subscription payments using stripe.