Multiple Column Containers in Fluent Forms
The Container option in Fluent Forms facilitates you to add input fields in five or six columns and make them look more compact and organized to your users.
To add the

Container field to your form, drag and drop the desired container from the Advanced input fields.
If you want to create a two-column, just drag Two Column Container, or for a three-column, drag Three Column Container and drop it into the builder pointer & same as other multiple-column containers

. Here are some snapshots for making things for you.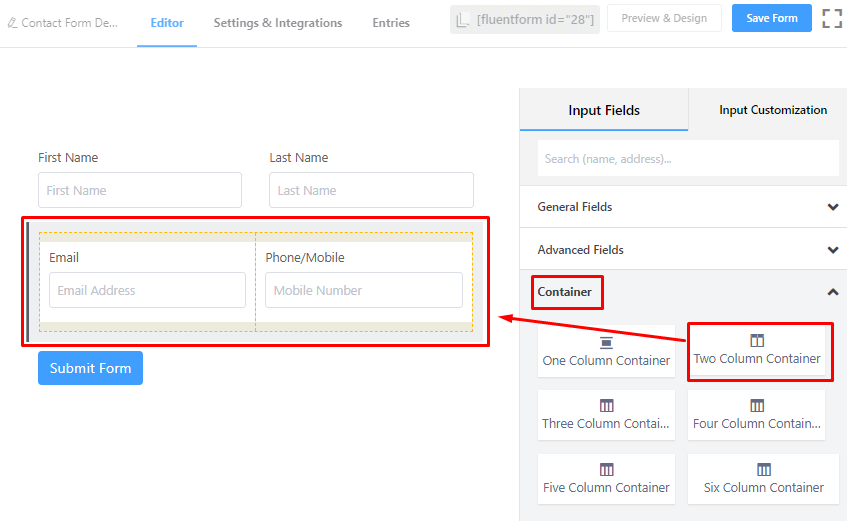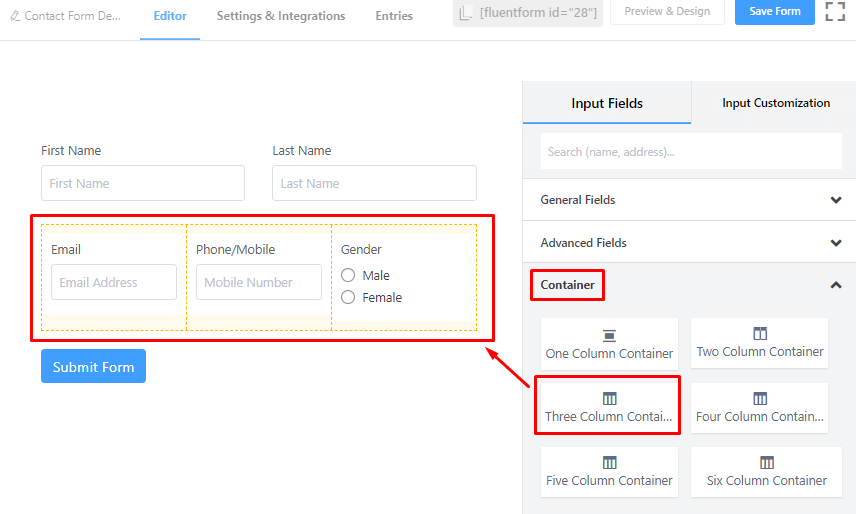 These containers will function as your regular builder point. Add/remove/customize Input fields like in the regular editor into these containers.
All the Column Container has some Basic options, including Container Class and Conditional Logic.
Container Class:

Use this option to add your custom CSS classes to the field's wrapper.
Conditional Logic: You can create certain rules to dynamically hide/show the input field based on the values from some other fields. To get a better understanding of Conditional Logic, read this.
Save the form when the customization is done.