Section Break in WP Fluent Forms
Section Break can be a smart way to organize your forms and present it in a planned manner to your users. Here is how you can add and customize a Section Break in your form.
To add this field to your form, drag and drop the field from the Advanced Fields section.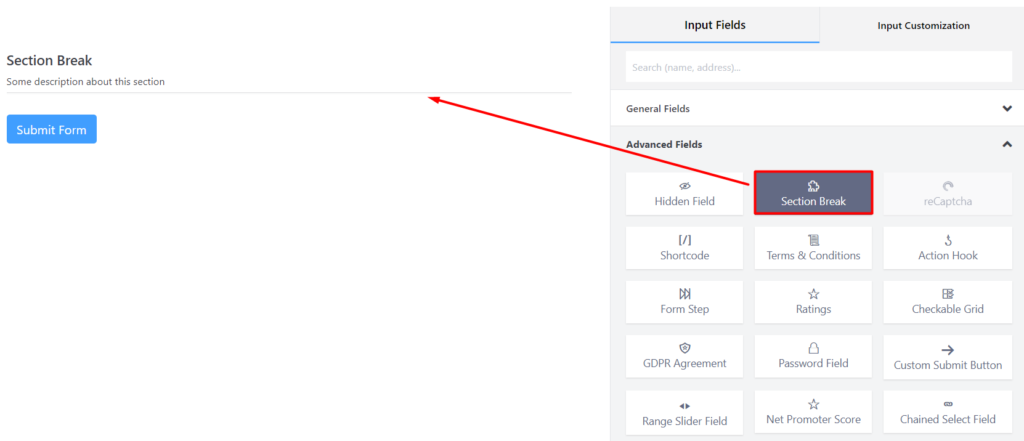 To enable customization, click on the edit icon you get when hovering over the field. Or click on the Input Customization tab in right sidebar when the field is selected.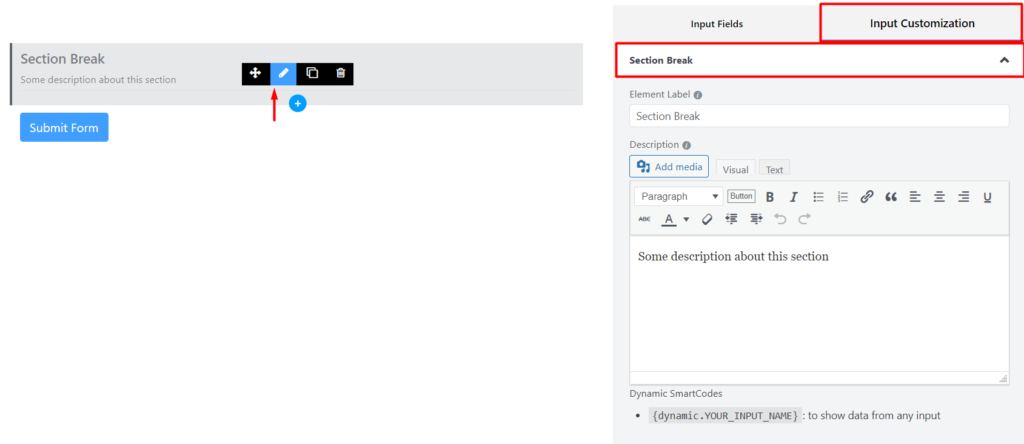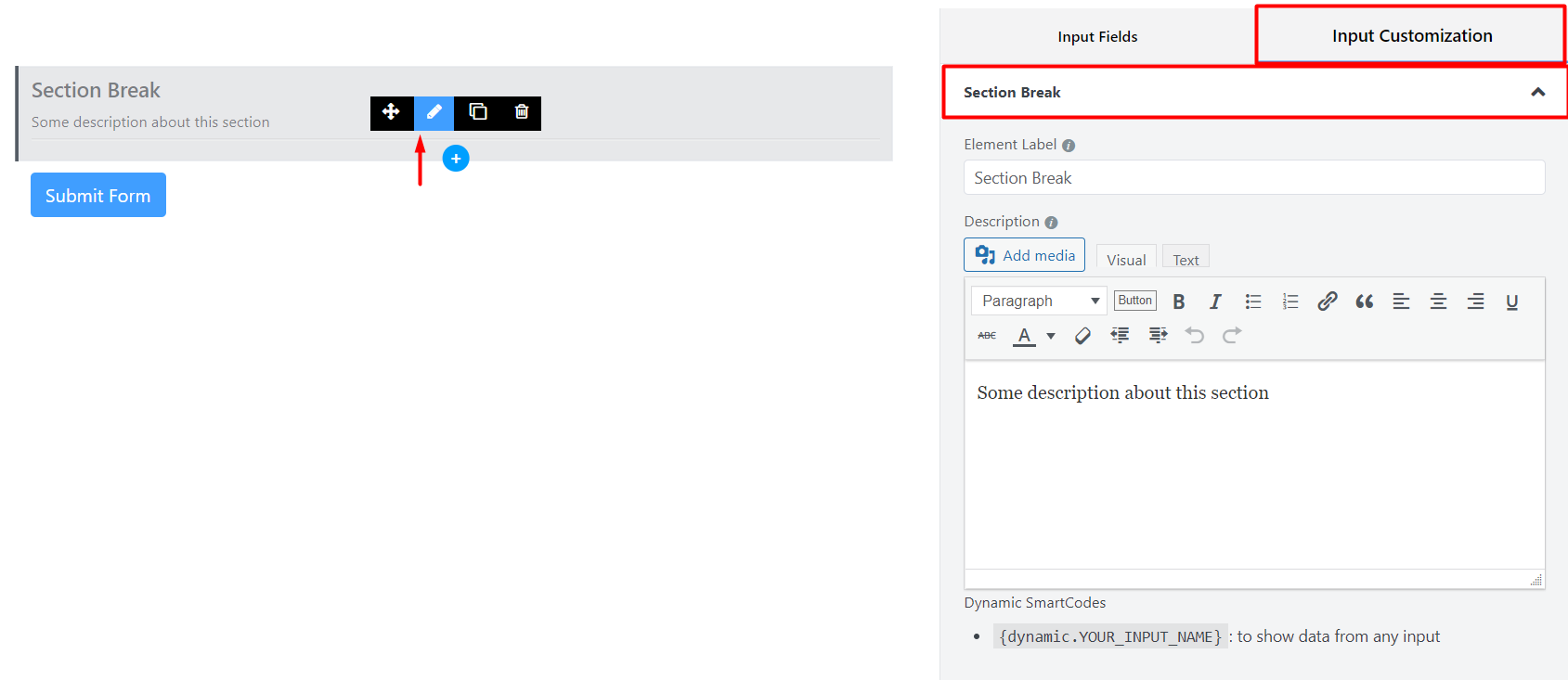 In the Input Customization section, you can customize the Section Break in the following ways. In this section, you will find 2 portions:
Default Fields. 2. Advanced Options
Default Fields
The basic customizations available for the Section Break are as followed:
Element Label:

This is the title that users will see on the form for the Section Break. You can put any text here that helps to understand the purpose of that field.

Description:

Put a subtitle/short description of the section here, for the better understanding of the user.

Content Alignment: Align the Section Break Element Label and Description Left/Centre/Middle according to your requirement.
Advanced Options
The advanced options available for Section Break are as followed:


Element Class:

Use this option to add your custom CSS classes to the field's wrapper.

Conditional Logic: You can create certain rules to dynamically hide/show the Section Break based on the values from some other fields. To get a better understanding of Conditional Logic, read this.