Net Promoter Score in WP Fluent Forms
What is the Net Promoter Score?
Net Promoter Score is the customer loyalty and satisfaction measurement system which is taken from the customer by asking about how likely they are to recommend your product or service to others on a scale of 0 to 10.
How to Create a Net Promoter Score Survey?
Follow the below steps to create your own Net Promoter Score survey with WP Fluent Forms.
At first, drag and drop the net promoter score field into the editor as shown in the screenshot below.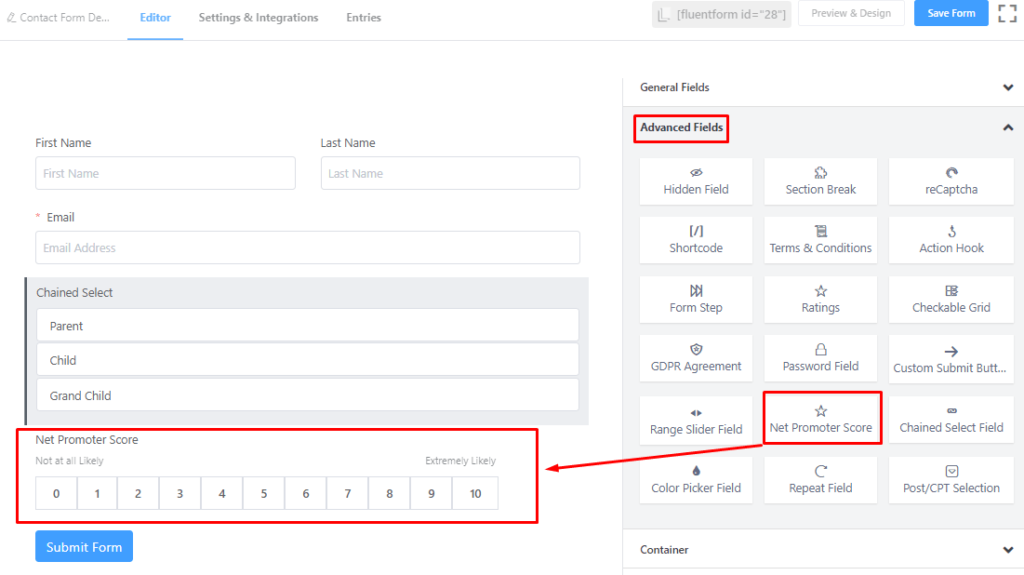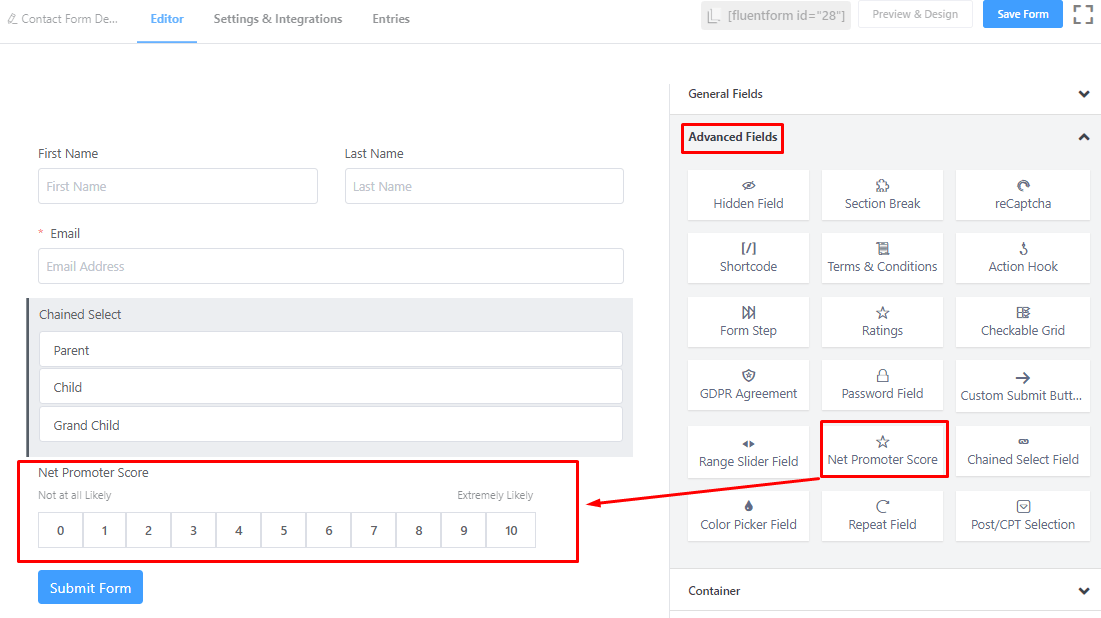 To enable customization, click on the edit icon by hovering over the field. Or click on the Input Customization Tab in the right sidebar when the field is selected.
The net promoter score field comes with some customizable standard options including Promoter Start Text, and Promoter End Text. All of the fields are self-explanatory.
Promoter Start Text: Give a start text and in most cases, you might want to give the default one "Not at all Likely"
Promoter End Text: Give the end text and here also you might want to use the default one "Extremely likely"