Help Message Customization in Fluent Forms
Help message will be shown as a tooltip next to the sidebar or below the field. Help Messages can be set in Fluent Forms to make your forms more understandable to the audience.
First, go to the Input Customization tab of the input field for which you want Help Messages to be displayed.
Then, move into Advanced Options → Help Message.
Set the Help Message as required.

Don't forget to Save the Form.
Help Messages can be positioned and presented in different ways.
To do this, go to Settings & Integrations → Form Layout (below Form Settings).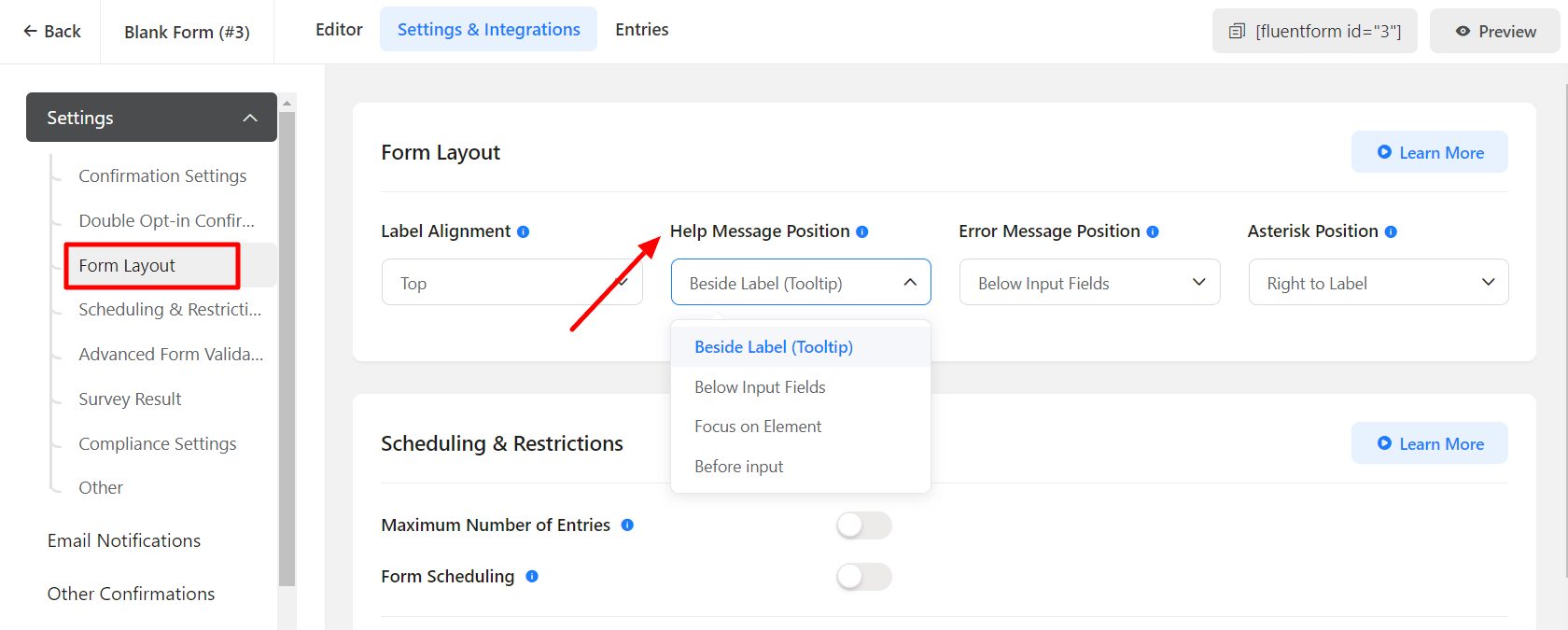 In the Help Message Position option, you can choose your preference

s.
Beside Label (Tooltip) – It shows the Help Message as a Tooltip.
Below Input Fields – It

will show the Help message below the blank input field (not as a placeholder).
Focus on Element – Choosing Focus on the Element presents the Help message only when that particular field is selected.
Before Input – Choosing Before Input will position the Help message before the input field.
Click on

Save Settings

when you are done with the customization.