Editor | Fluent Forms
The Editor of Fluent Forms is the most beginner-friendly and intuitive place where you can drag and drop any field of Fluent Forms.
You can access the Editor of the Fluent forms by going to all forms and selecting the Edit option of any individual form, as shown in the screenshot below.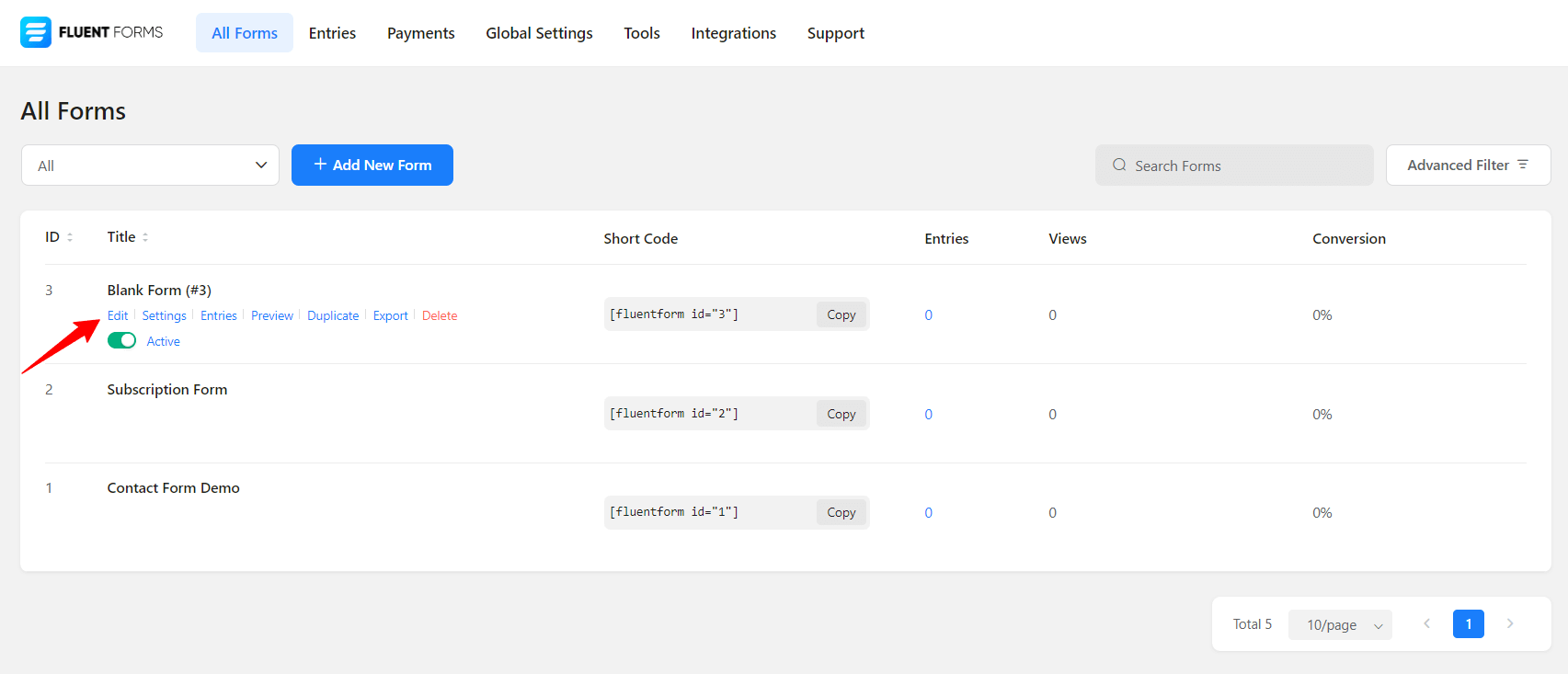 The Editor window will open, and you can drag and drop any element of Fluent Forms in the Editor to customize.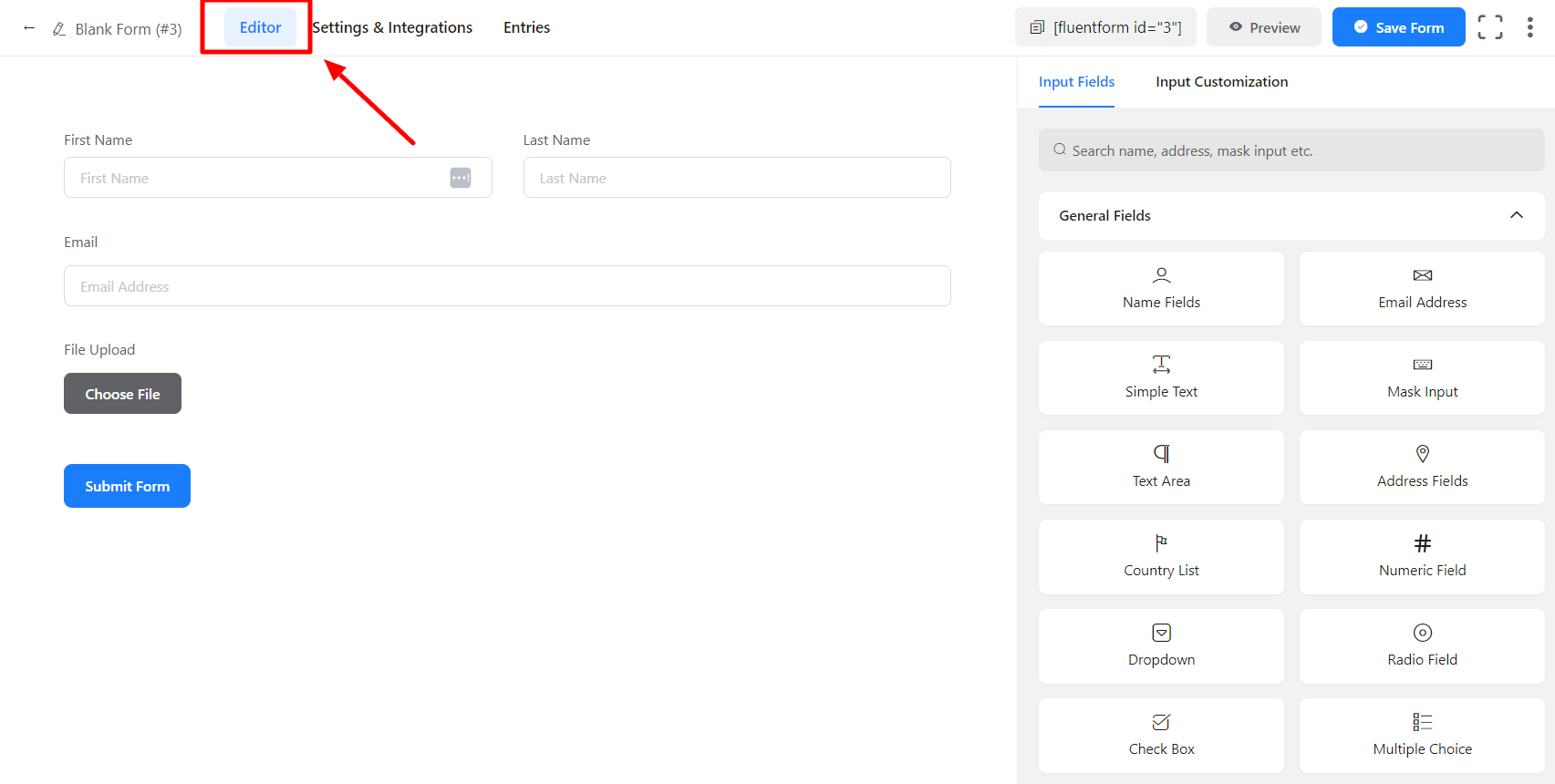 Just drag any elements you want and drop them in the Editor field of Fluent Forms and start customizing. We will find all customizing options for each individual field in this section.