How to Create a Conversational Form with Fluent Forms
Fluent Forms has come up with Conversational Forms; the most demanded feature! Conversational Form turns web forms into conversations, making it easy for developers and designers to engage with users in a conversational format.
GDPR Agreement Field is also added on the Conversational Form!
This form automatically sets up a conversation when a user submits the data.
Read this simple guide to creating Conversational Forms using Fluent Forms.
First of all, go to the All Forms page and click on the downward arrow icon beside the Add a New Form button. Here you will find the Create Conversational Form option; click on this.


Then a form editor page will open where you will find various options to set up your form. You can select the required fields from the Fields section. Welcome Screen, Email, Text Area, and Website URL fields have been used in this example.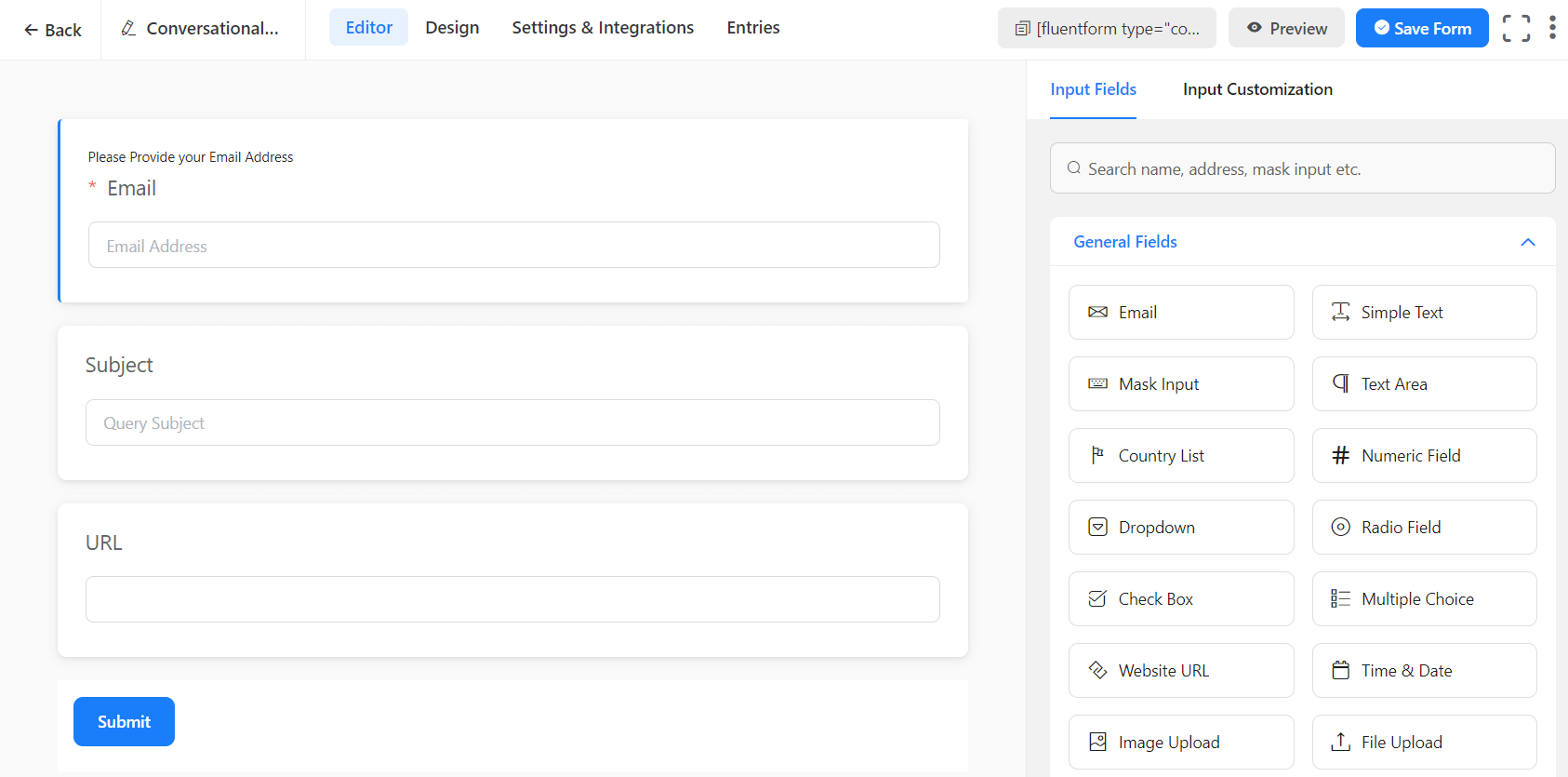 You can easily customize all the fields as you usually do. Click on the pencil icon in the top right corner of the individual fields.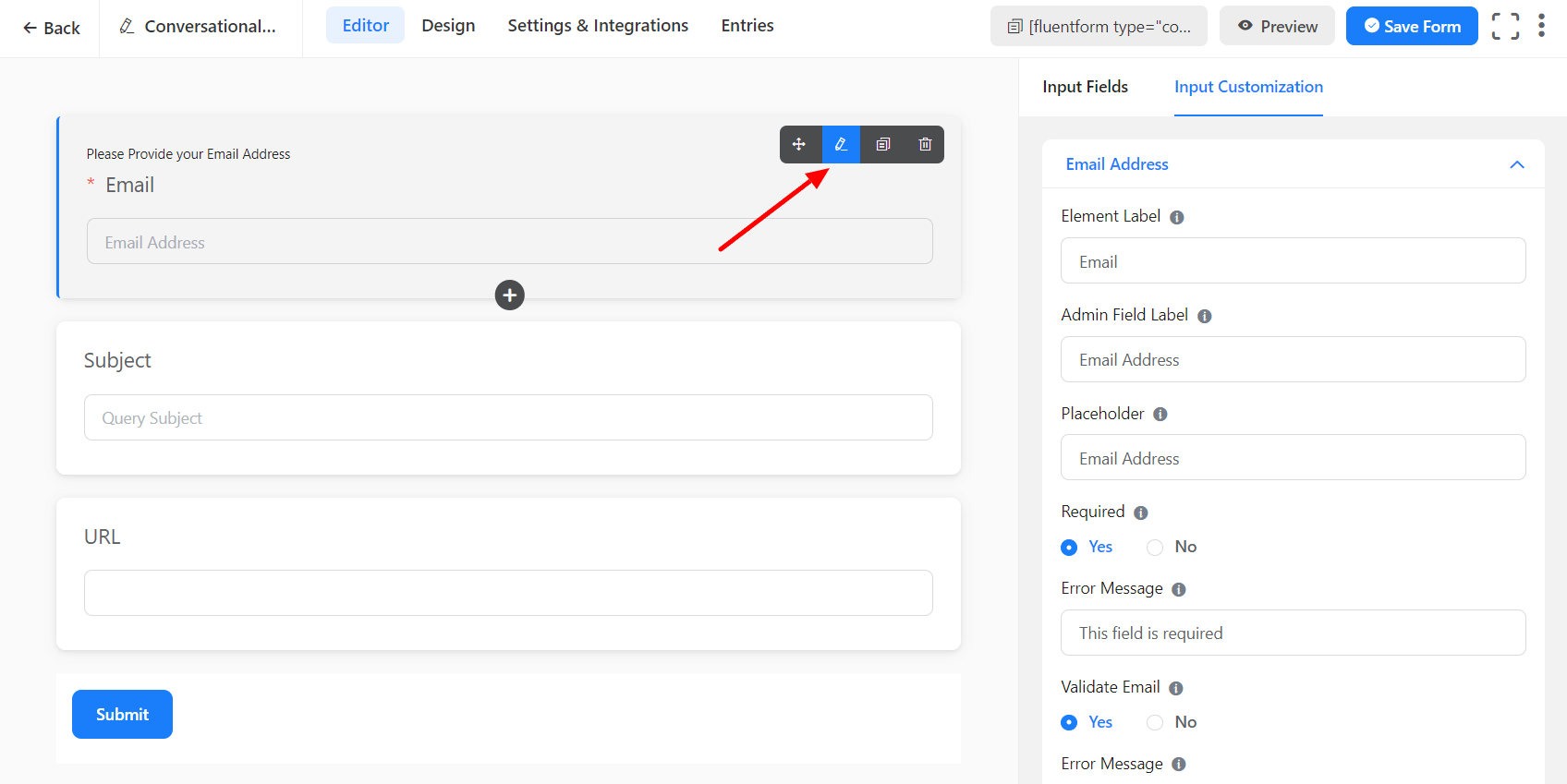 If you're done with the form customization, click the Save Form button. And go to the Preview Page to see the output of the conversational form. You will notice that the form portrays the fields in a conversational layout, which makes it more interactive & engaging for your users while submitting forms.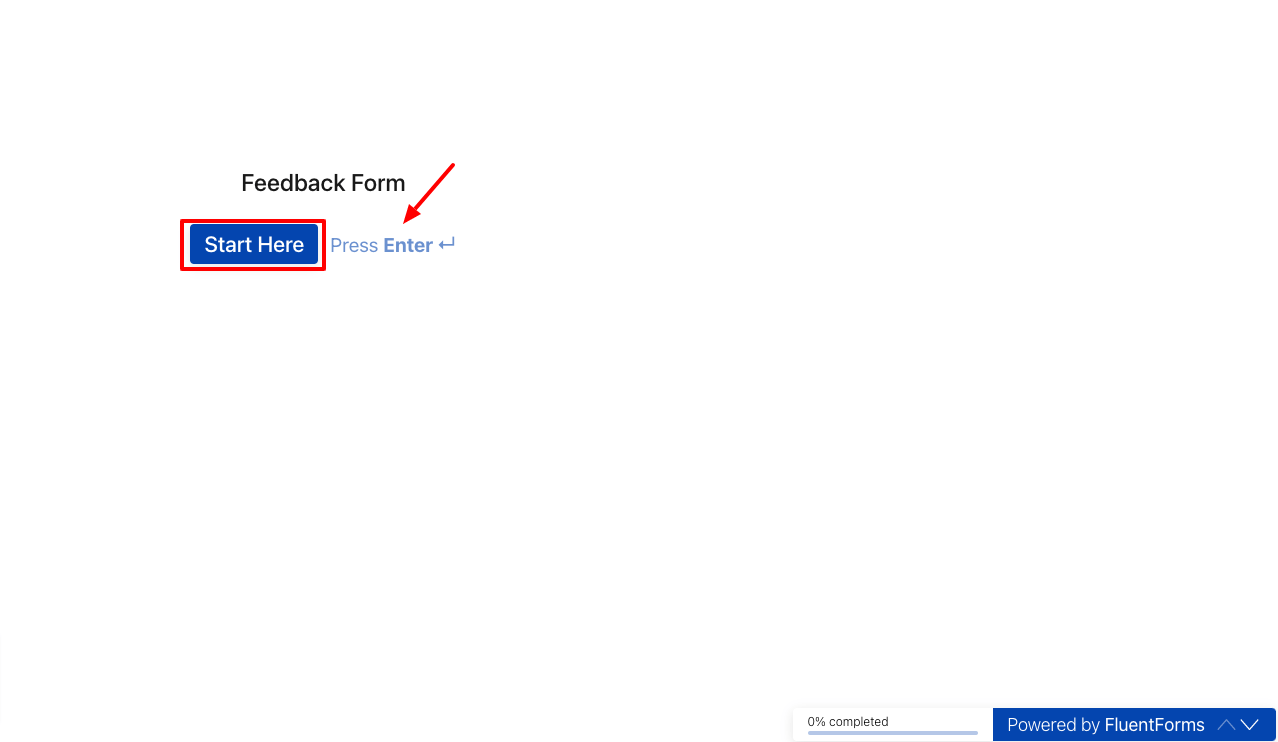 Click on Start Here to begin filling out the form & then Press Enter. The next page will then load to enter the input on the 1st step of the form.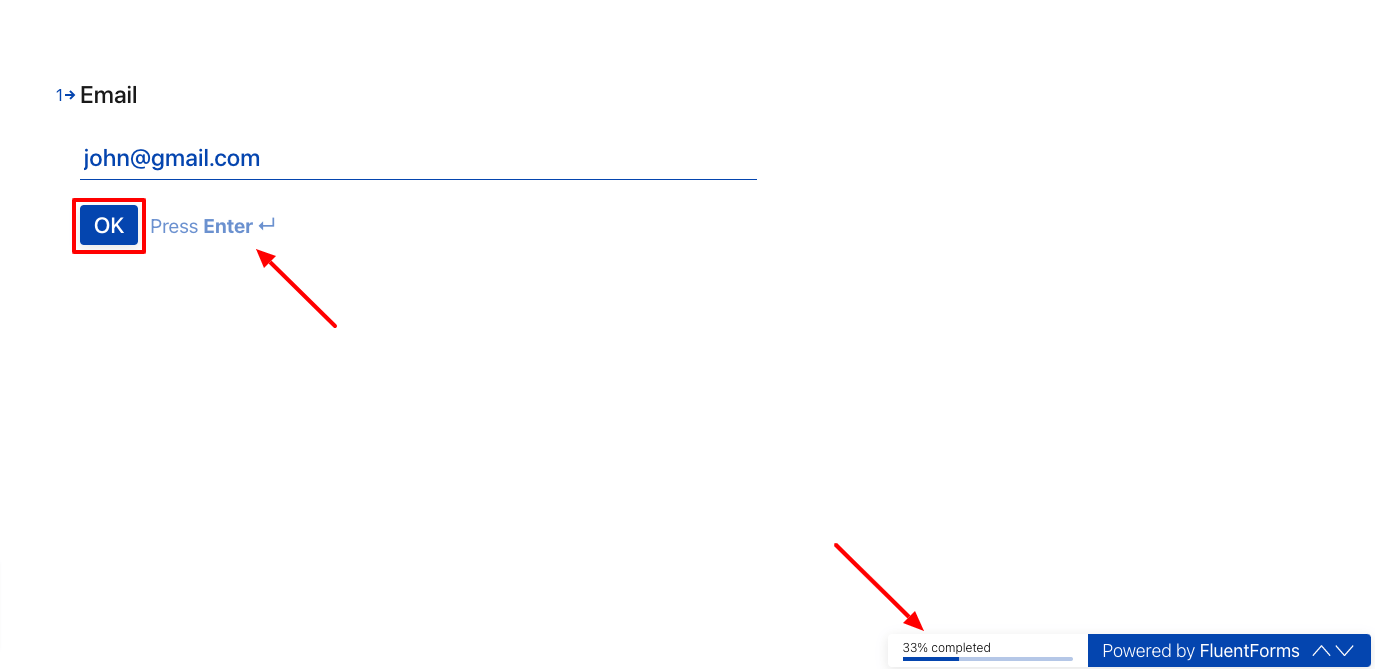 This way, you can fill all the form fields until the last step. After submitting the form, a Thank you message will appear. You can copy and paste your form's shortcode on your preferred page or post.
If you find that the default form design is too simple for you. Then there is a different option available in Conversational Forms where the form design can easily be customized.