GDPR Consent Field in WP Fluent Forms
GDPR Compliance is a major issue when you are taking in users' data using an online form. With WP Fluent Forms, add a GDPR Agreement in your form with just a single click!
To add this field to your form, drag and drop the GDPR Agreement field from the Advanced input fields.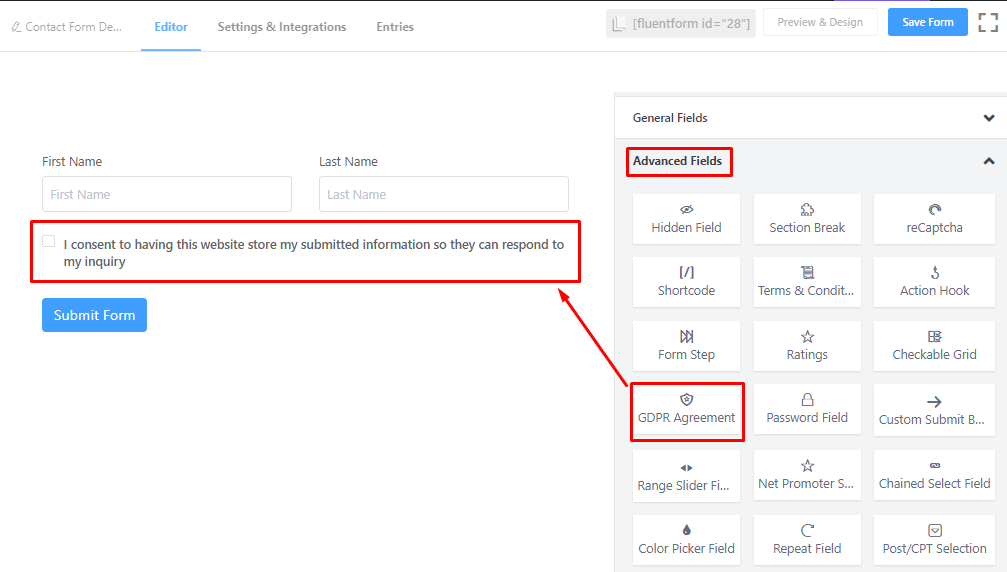 To enable customization, click on the edit icon you get when hovering over the field. Or click on the Input Customization tab in right sidebar when the field is selected.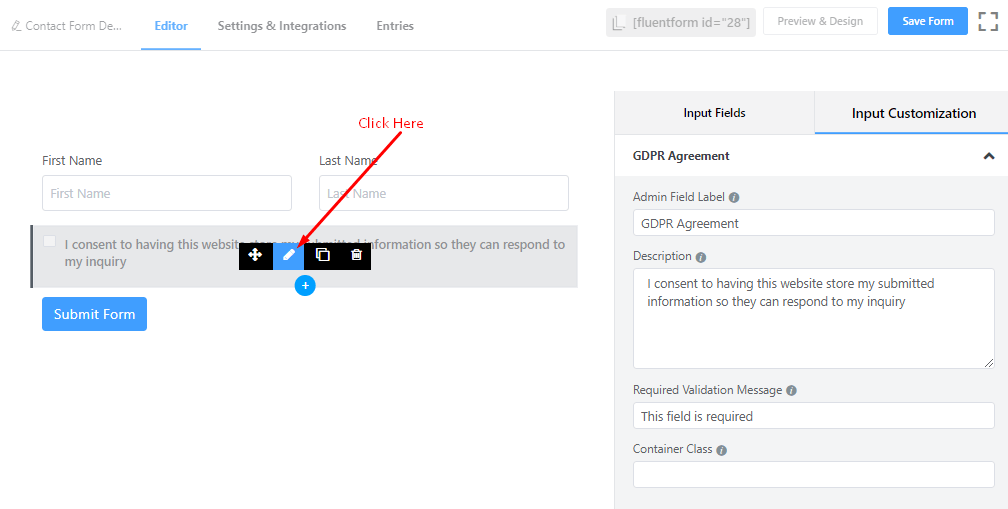 Then you will be taken to the Input Customization section. The Input Customization section allows you to customize your field ultimately.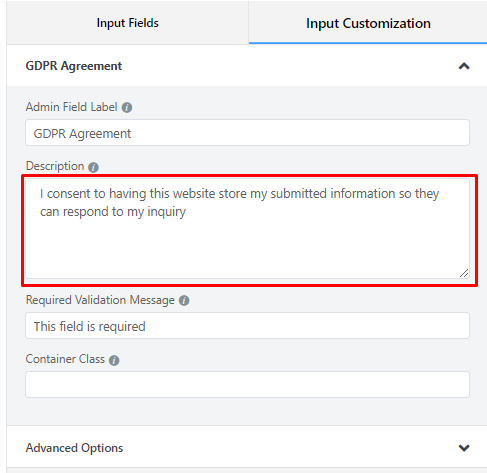 In the Input Customization section, you will find some different options like-
1.General Fields. 2. Advanced Fields
General Fields
In general fields section, there are some important options which are given below.
Admin Field Label:

If you want to show a different label for your admin users when they view the form submissions you can configure that using this option. It doesn't have any actual effect on the form rather only for administrative purposes.

Description: In this part of the GDPR Agreement Field, the consent statement would be written for the users. If the users agree with the consent statement, then they will check the box remain at the left of the statement.

Container Class: For some reason, i.e. custom stylesheet, you want to hook into the input field's parent wrapper. Use this option to add your custom CSS classes to the field's wrapper.
Advanced Options
The advanced options available for the GDPR Agreement input field are as followed: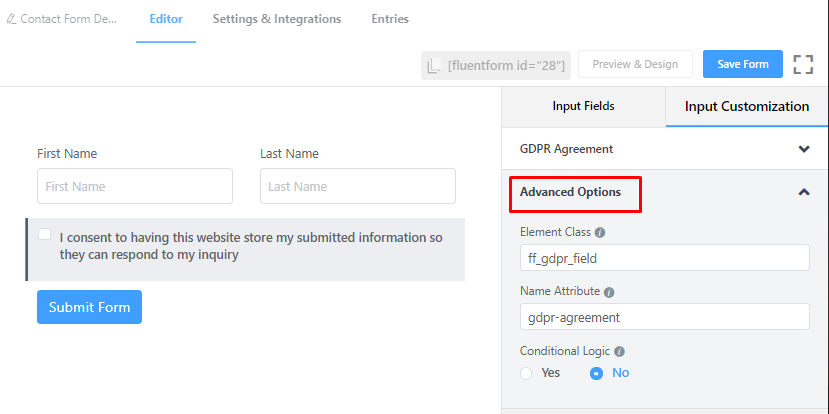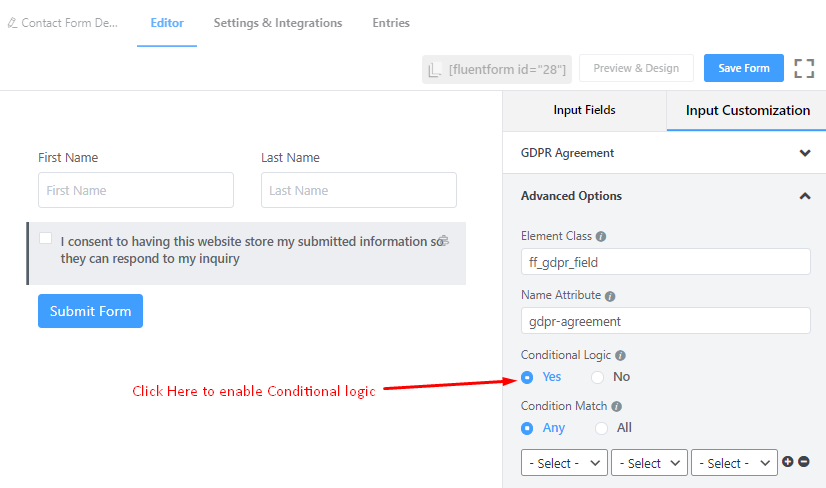 Element Class:

Add custom CSS classes to the input field itself.

Name Attribute:

The input field's name attribute is the HTML equivalent of the same name. You don't need to modify this.

Conditional Logic:

You can create certain rules to dynamically hide/show the input field based on the values from some other fields. To get a better understanding of Conditional Logic,

read this.
That's it! I hope this tutorial helped you to set up GDPR Agreement Field in your form that will give an opportunity to comply with GDPR agreement using a form.
[Disclaimer: Using this field doesn't guarantee you fully comply with GDPR. The form provides you general information and tools but it doesn't mean to serve as a complete package. In this regard, I am highly recommending you to contact a GDPR consultant or law firm to assess inevitable measures and make us know if anything lacks & needs to be included.]