Constant Contact Integration with WP Fluent Forms
Steps to integrate Constant Contact with WP Fluent Forms
Activate the Constant Contact module
Create a Constant Contact account
Login to the Constant Contact V2 Portal
Generate an Access Token
Copy & paste the Access Token in the required field in Fluent forms settings.
Create/Use a form with WP Fluent Forms
Setup the integration feed & map the fields
If you already have an account then click the "I already have an account" link.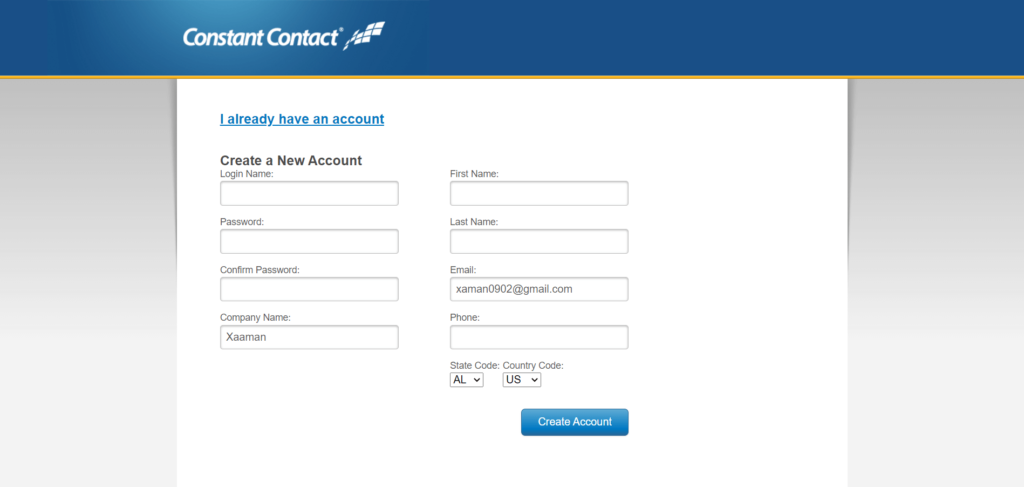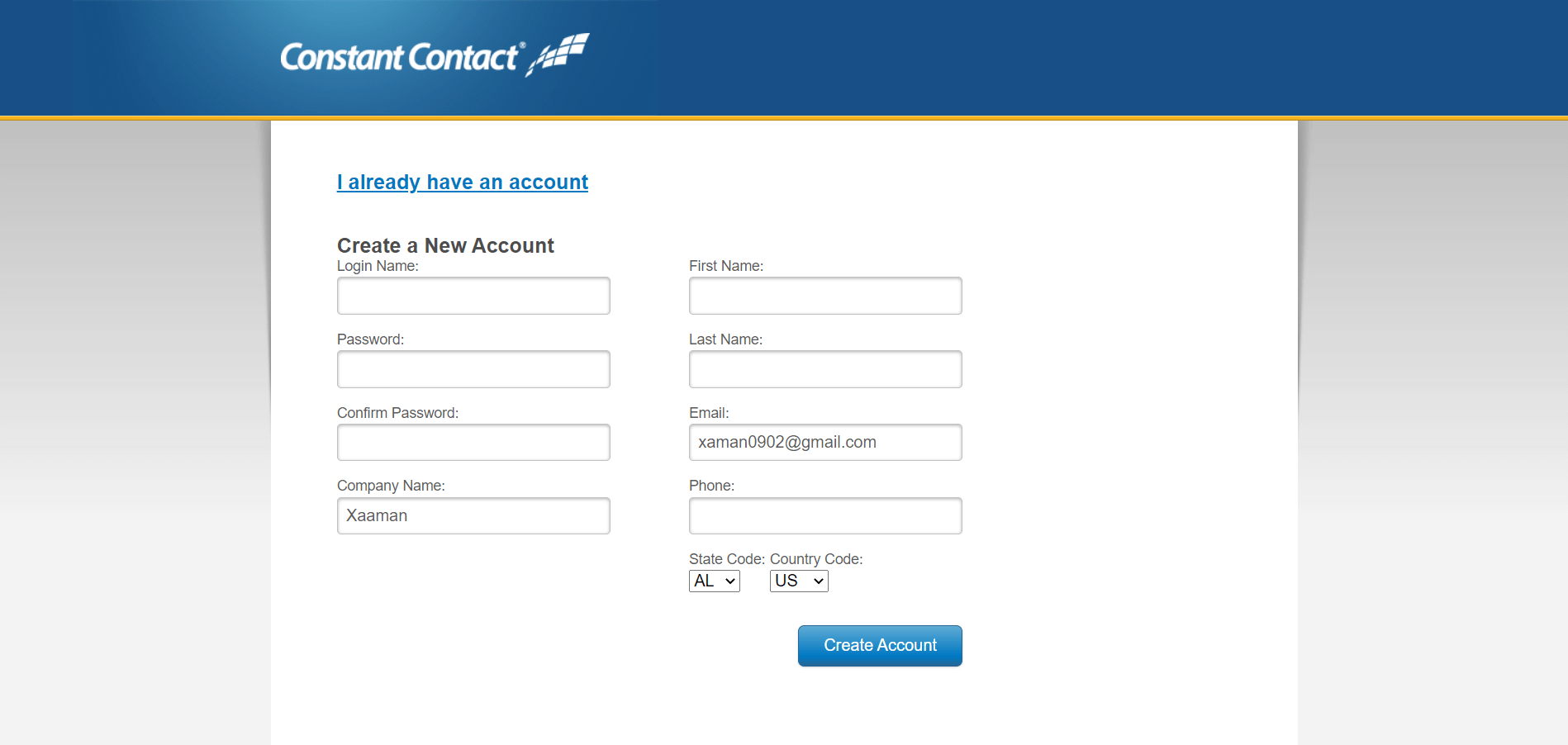 Click allow which will authenticate WP Fluent Form and generate an Access Token.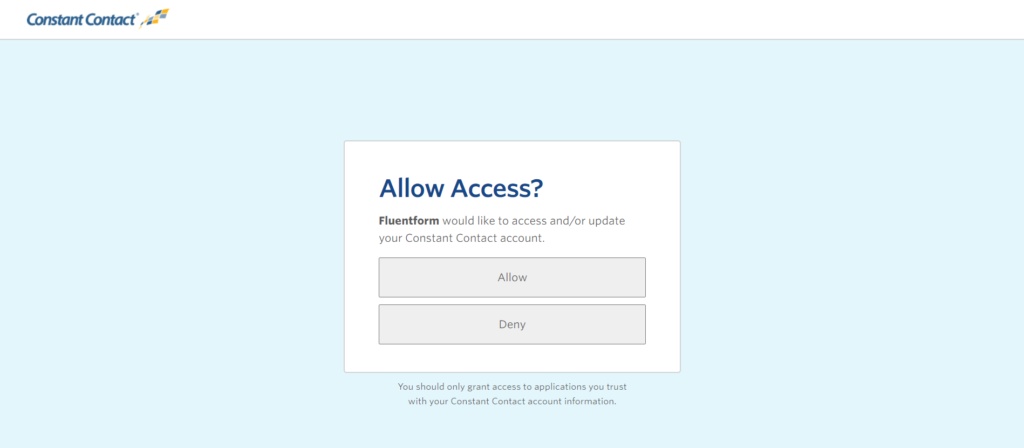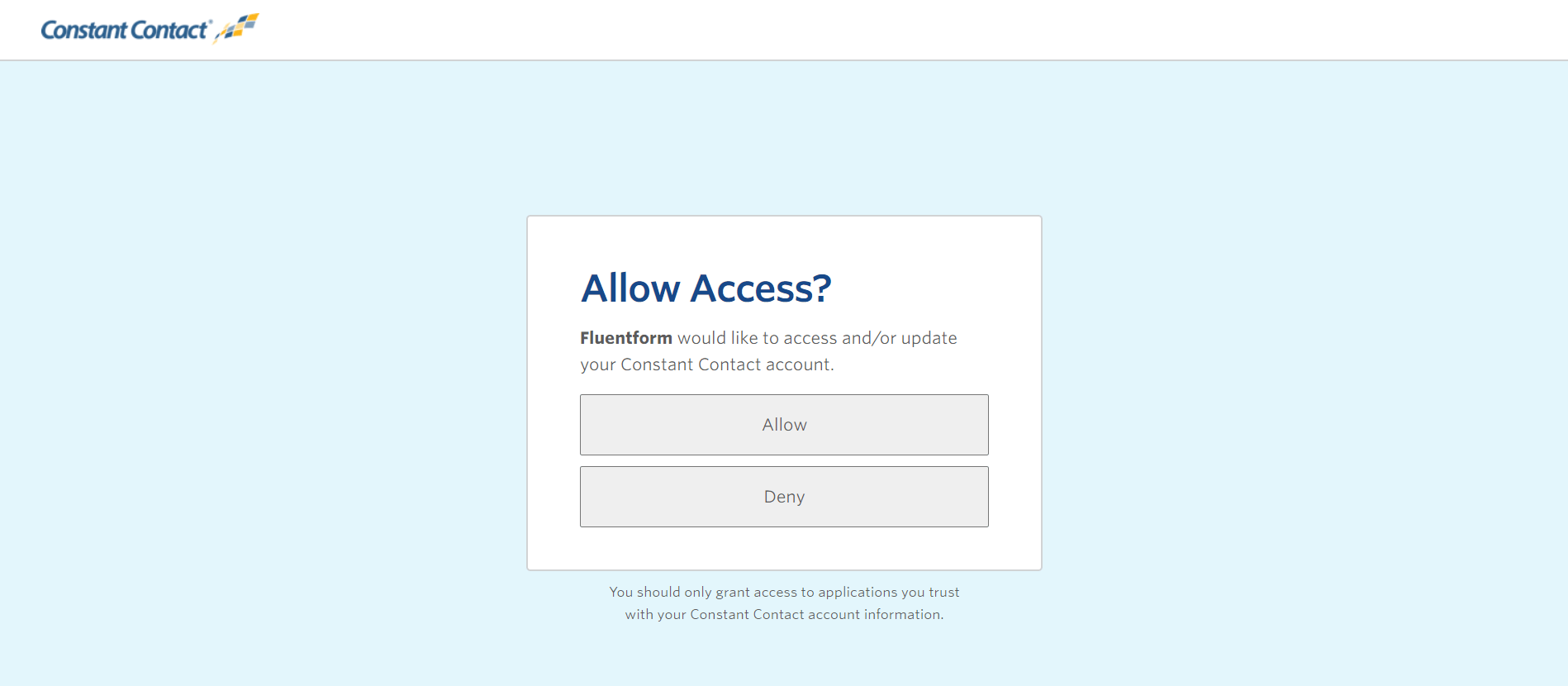 Constant Contact will give you the Access Token. Save it somewhere safe. You have to add that key to connect Constant Contact with Fluent Forms.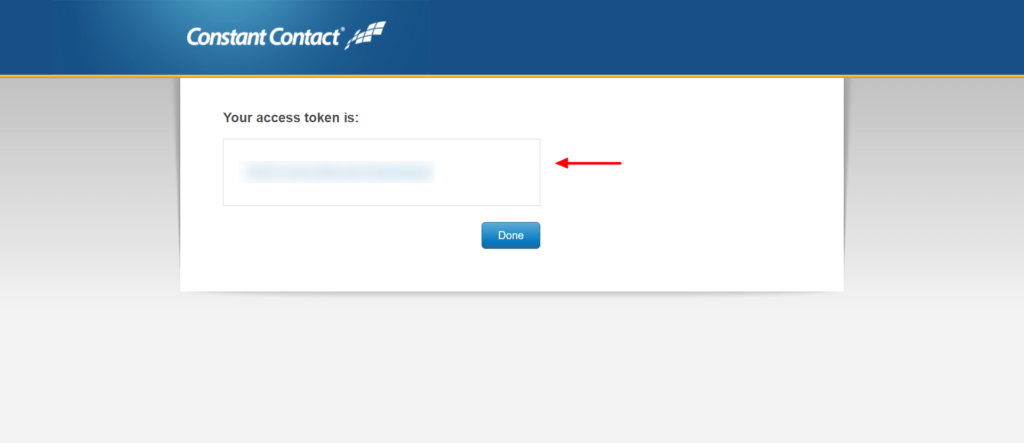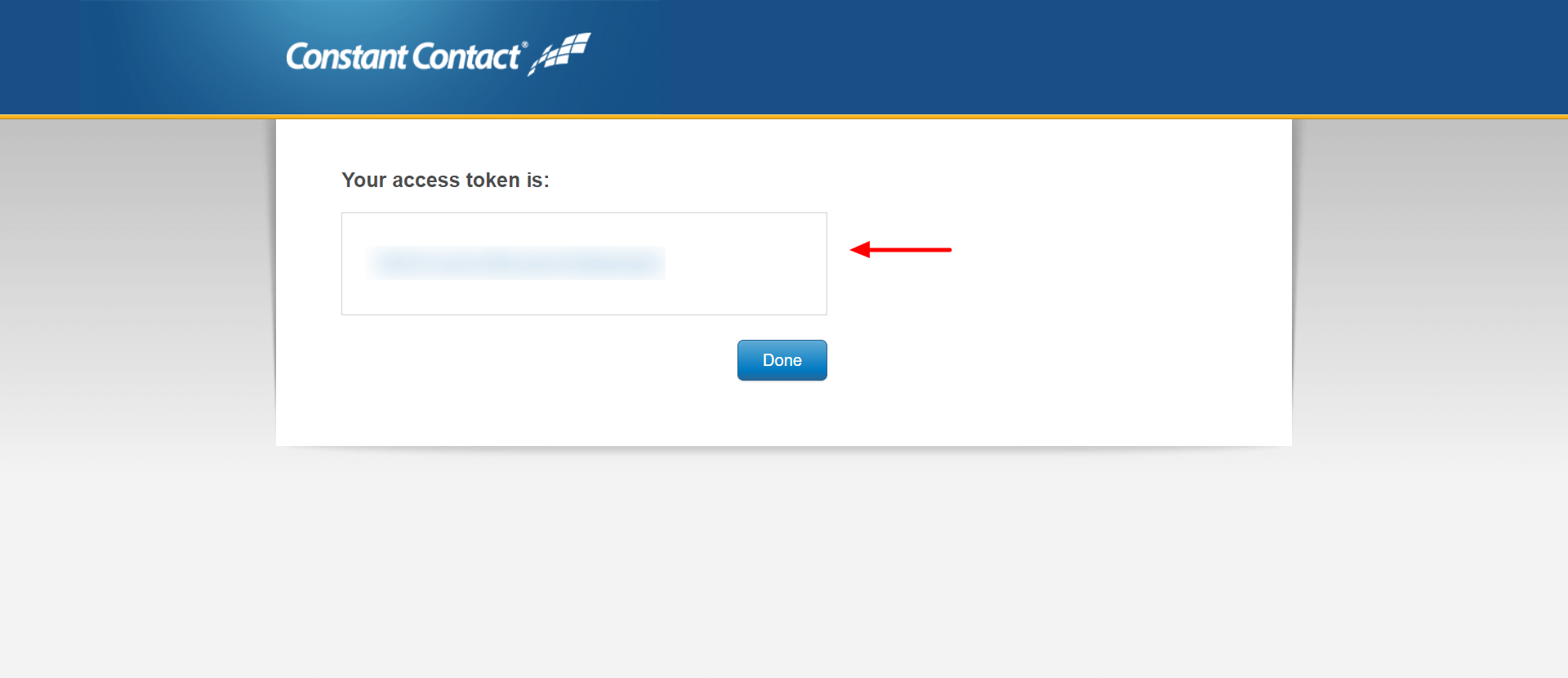 Let's get back to WordPress dashboard and hover over Fluent Form Pro and choose modules and turn Constant Contact on from the bottom of the page as shown in the screenshot below.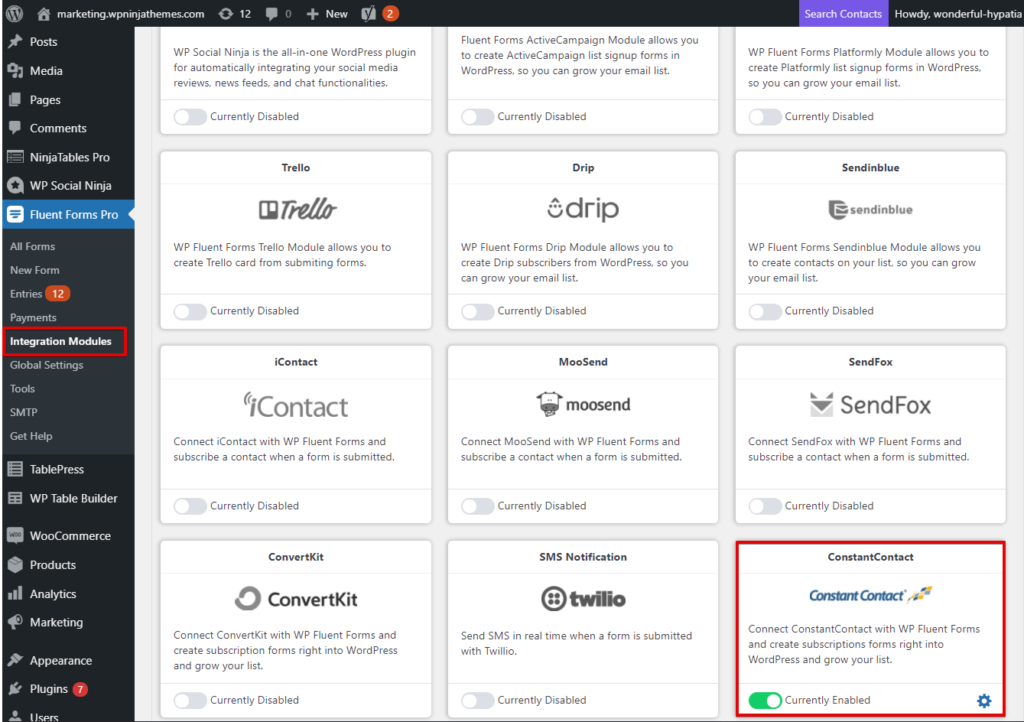 Hover over the Fluent Form Pro tab again and go to the Settings where you will find all the turned-on modules, Select Constant Contact and paste your access token you just copied from Constant Contact as shown in the screenshot below.

Click Verify Constant Contact and your access key will be verified. You will see a success message if the connection is successful.
Well done! Your Constant Contact email marketing software is successfully integrated with WP Fluent Forms.
The very next step might be creating an awesome form with WP Fluent Form. Read our guide about How to Create a Form with WP Fluent Form WordPress Plugin
Now go to All Forms and select the particular form you want to integrate with your Constant Contact. Go to Settings & Integrations (Top bar) > Marketing & CRM Integration (Sidebar)
You need to click on Add New Integration. Choose the integration you want, for example, Constant Contact Integration.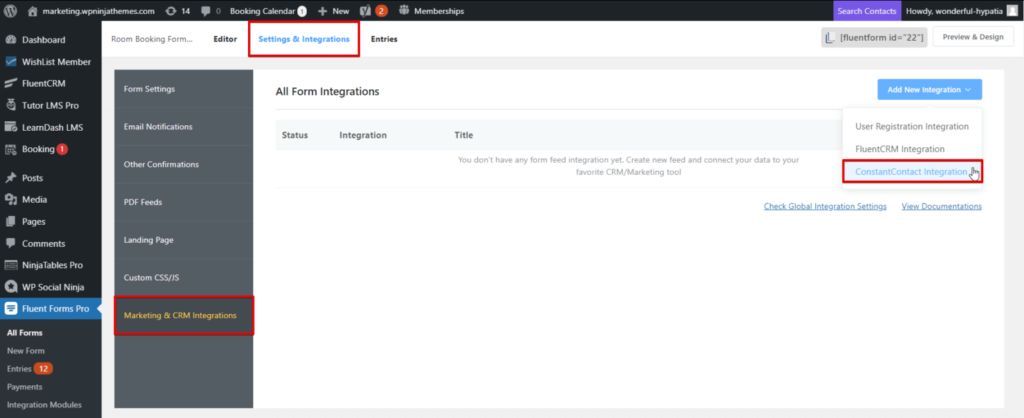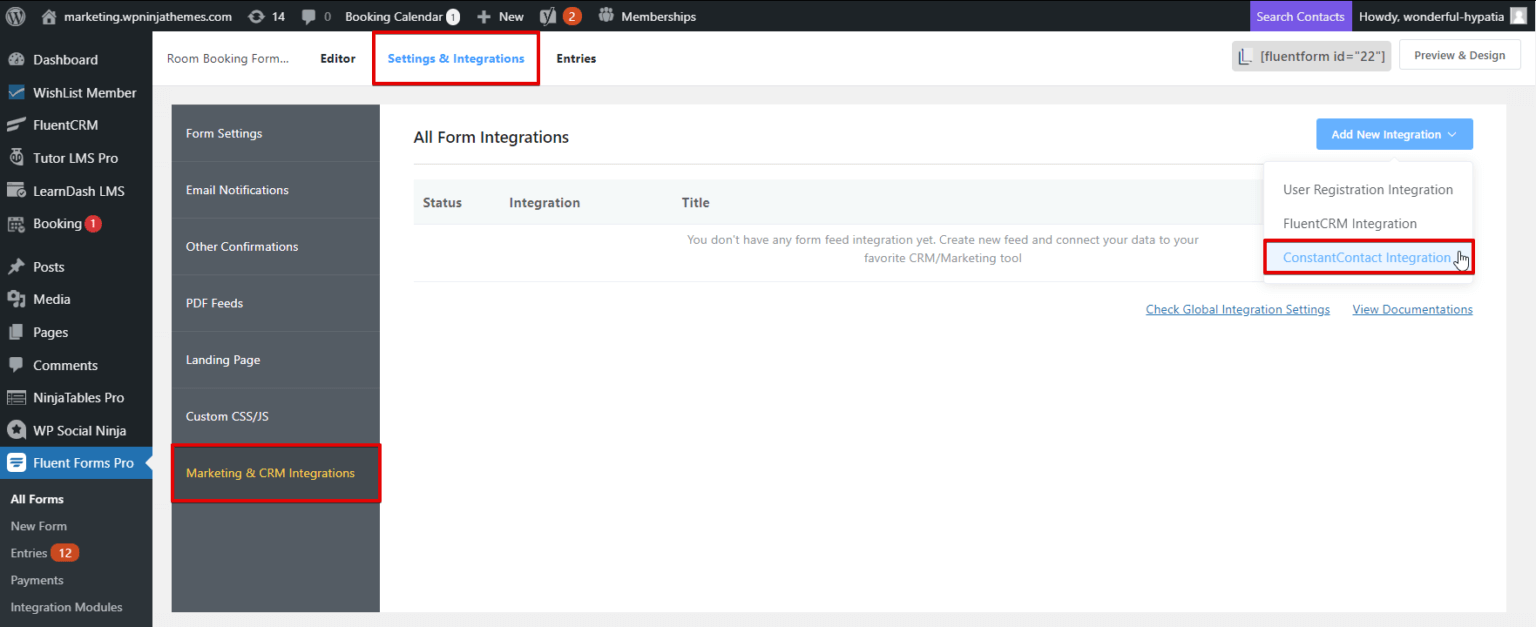 Give a name to the feed, select the Constant Contact List the data is to be fed in from the Dropdown list.
Configure Field Mapping. Correlate the Constant Contact Fields with the form's input fields (e.g. Email Address with Email, First Name with names[First Name], Last Name with names[Last Name], etc)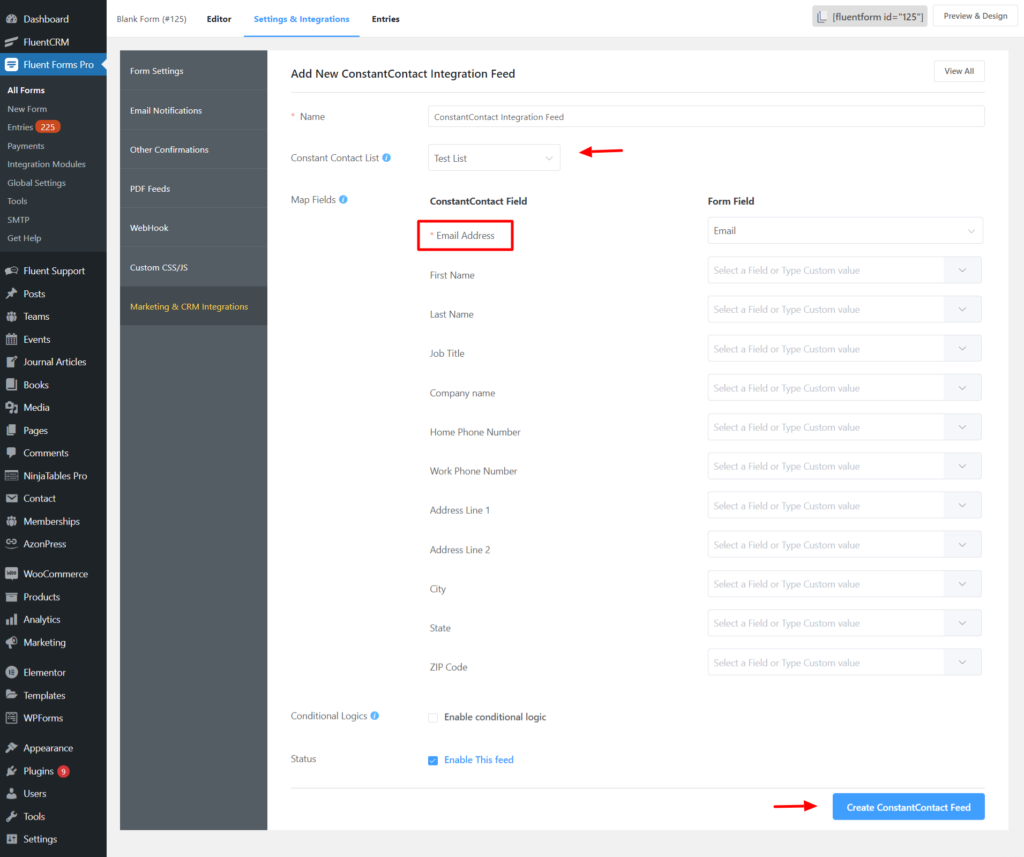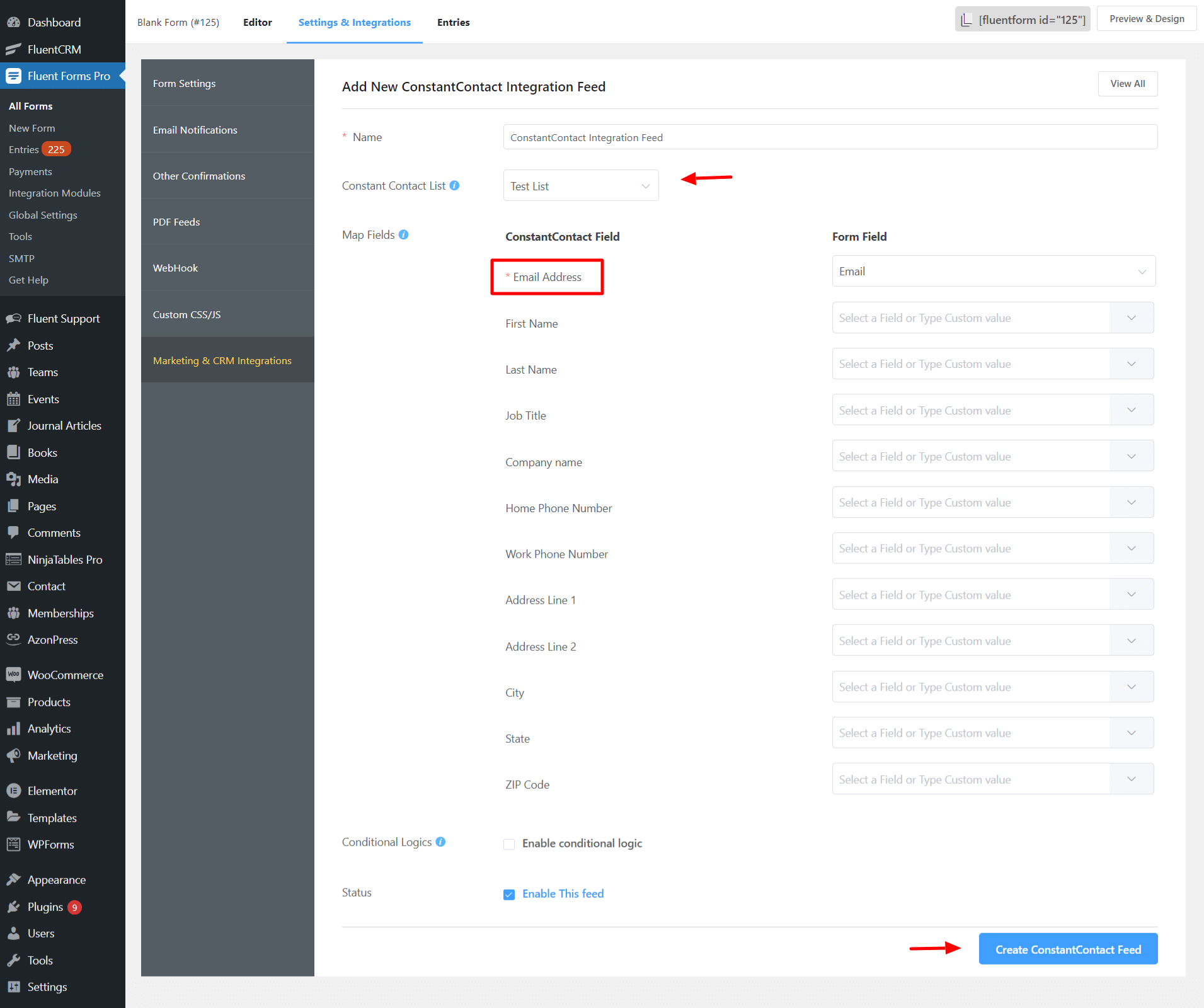 Set Conditional Logic if necessary. For example, If you have terms & conditions checkbox and want the user's info to be sent to Constant Contact only if they checked the T&C box.
Click Update Constant Contact Feed to finalize your settings.