Email Validation With ClearOut
With the ClearOut email validation service, you can check whether an email inputted by users is fake or valid. You can also identify disposable addresses. And first of all, you will need a ClearOut API key for those validations.
Login to your ClearOut account and go to Apps; now create an App,

Create the App by Choosing Server, name the app and click Create.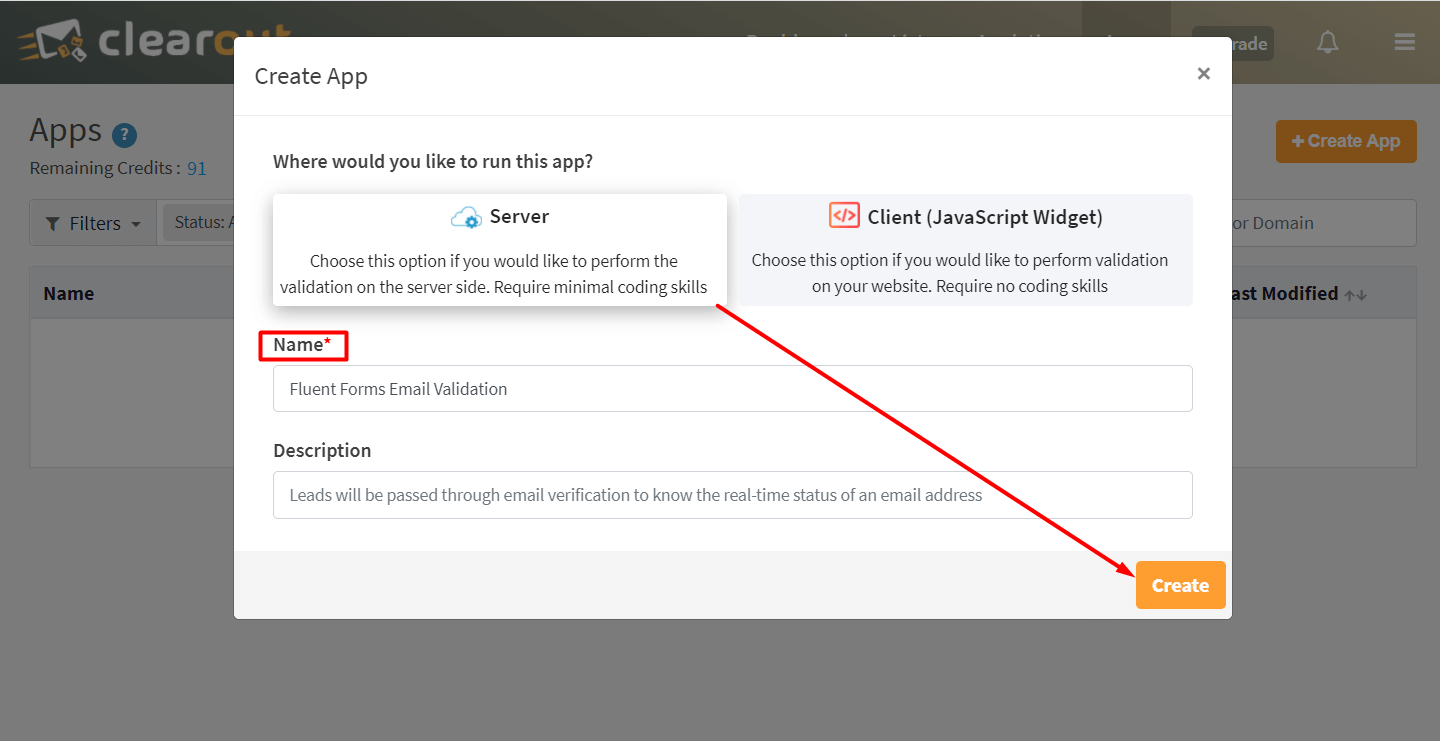 Copy the API token, then go back to your WordPress Admin Dashboard.
Install the Clearout Email Validator WordPress plugin from here and paste the API token copied earlier. Select Fluent Forms and click the Apply button to save the change.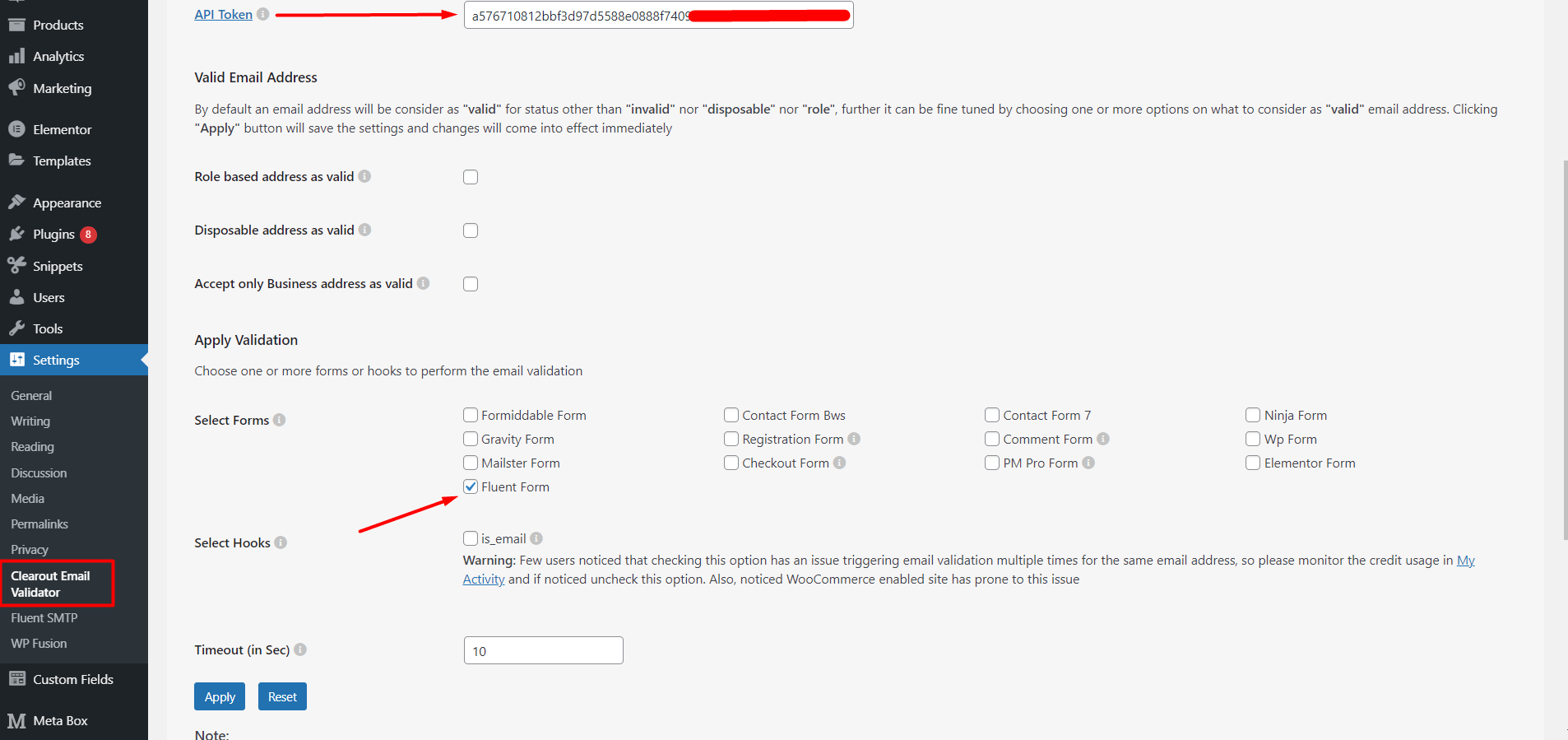 That's it, and Now your emails will be validated by ClearOut Services automatically.