AffiliateWP Integration with Fluent Forms
Generate AffiliateWP referrals automatically when a customer is referred to your site via an affiliate link. Ensure you have the AffiliateWP plugin installed before integrating it with Fluent Forms.
Integrate AffiliateWP easily with Fluent Forms Pro by following the steps mentioned below –
Steps to integrate AffiliateWP with Fluent Forms
Activate the

AffiliateWP

Module
Go to the AffiliateWP settings and Enable the option Fluent Forms from the integrations tab
Create/Use a Form with Fluent Forms
Setup the integrations feed & Map the input fields
Go to the Integration Modules from Fluent Forms (WordPress admin panel sidebar) and turn on the AffiliateWP Module, as shown in the screenshot below-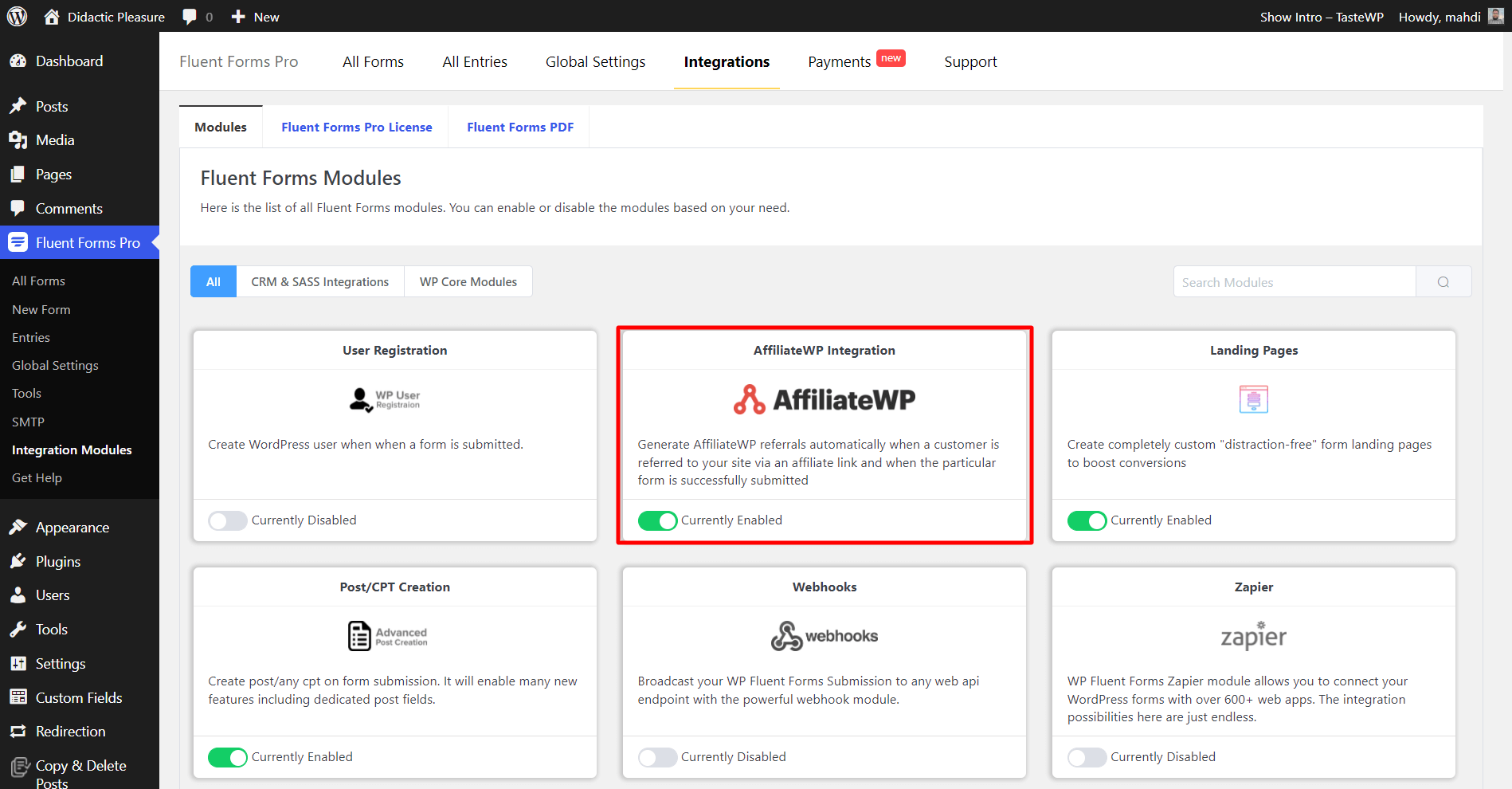 From the AffiliateWP settings under the Integrations Tab, enable the Fluent Forms option & click on Save Changes.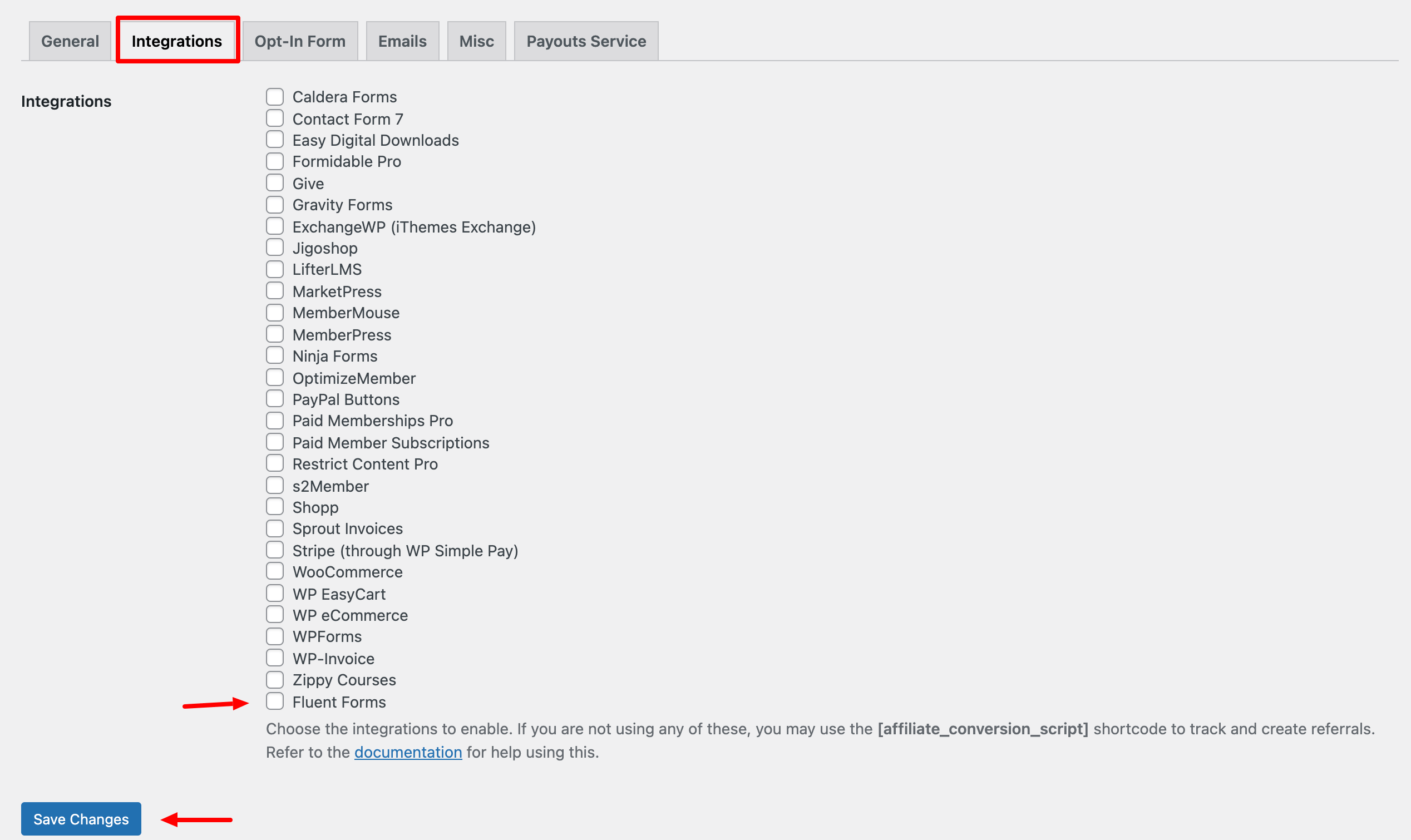 From the Forms settings in Fluent Forms, navigate to the bottom, and you will see a section with the title – Affiliate. Enable the option Allow referrals and set the referral.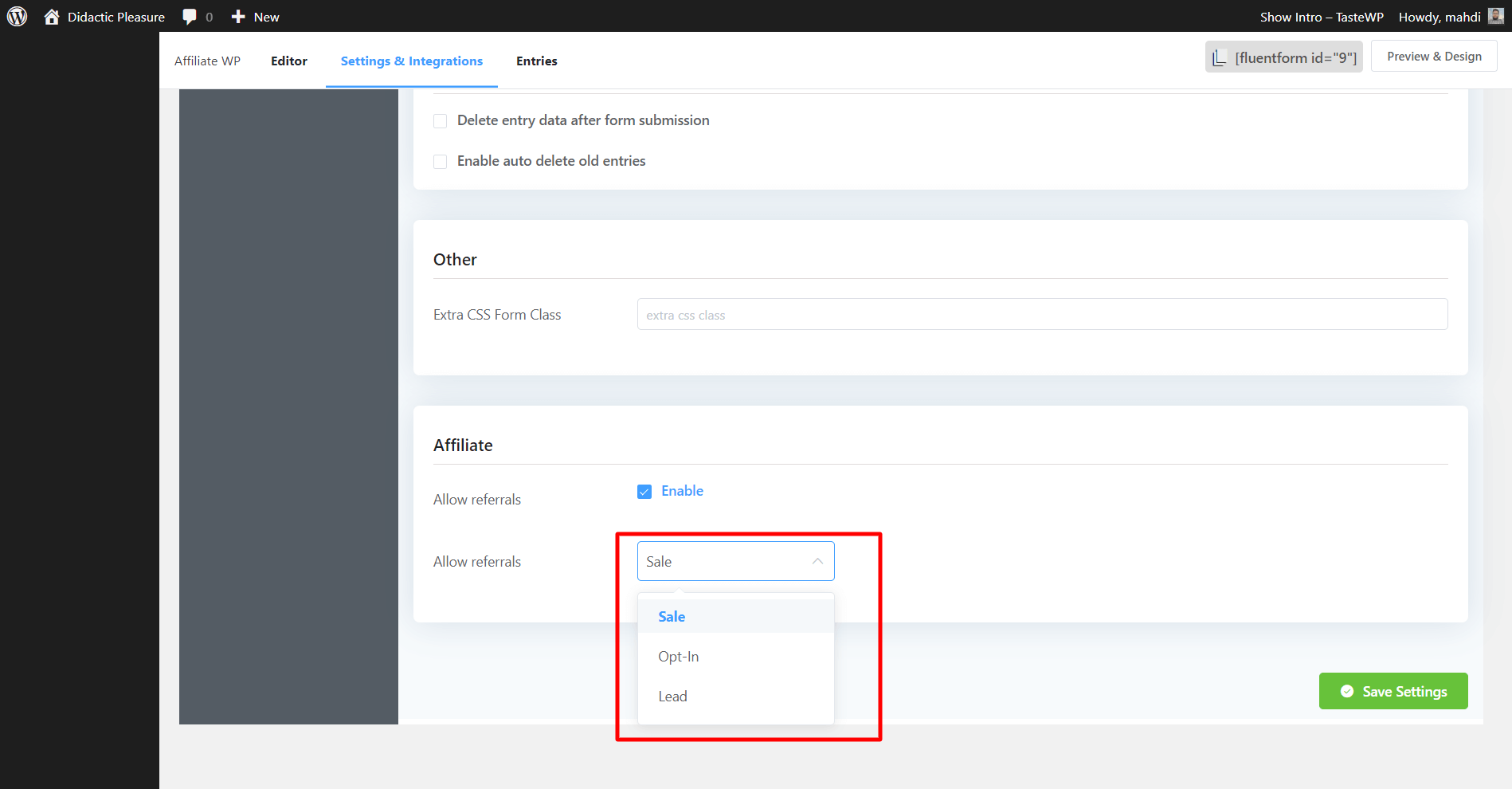 Now, Go to the AffiliateWP Plugin from the left menu of the dashboard & you will see an Affiliate option here.
Get the Affiliate ID here.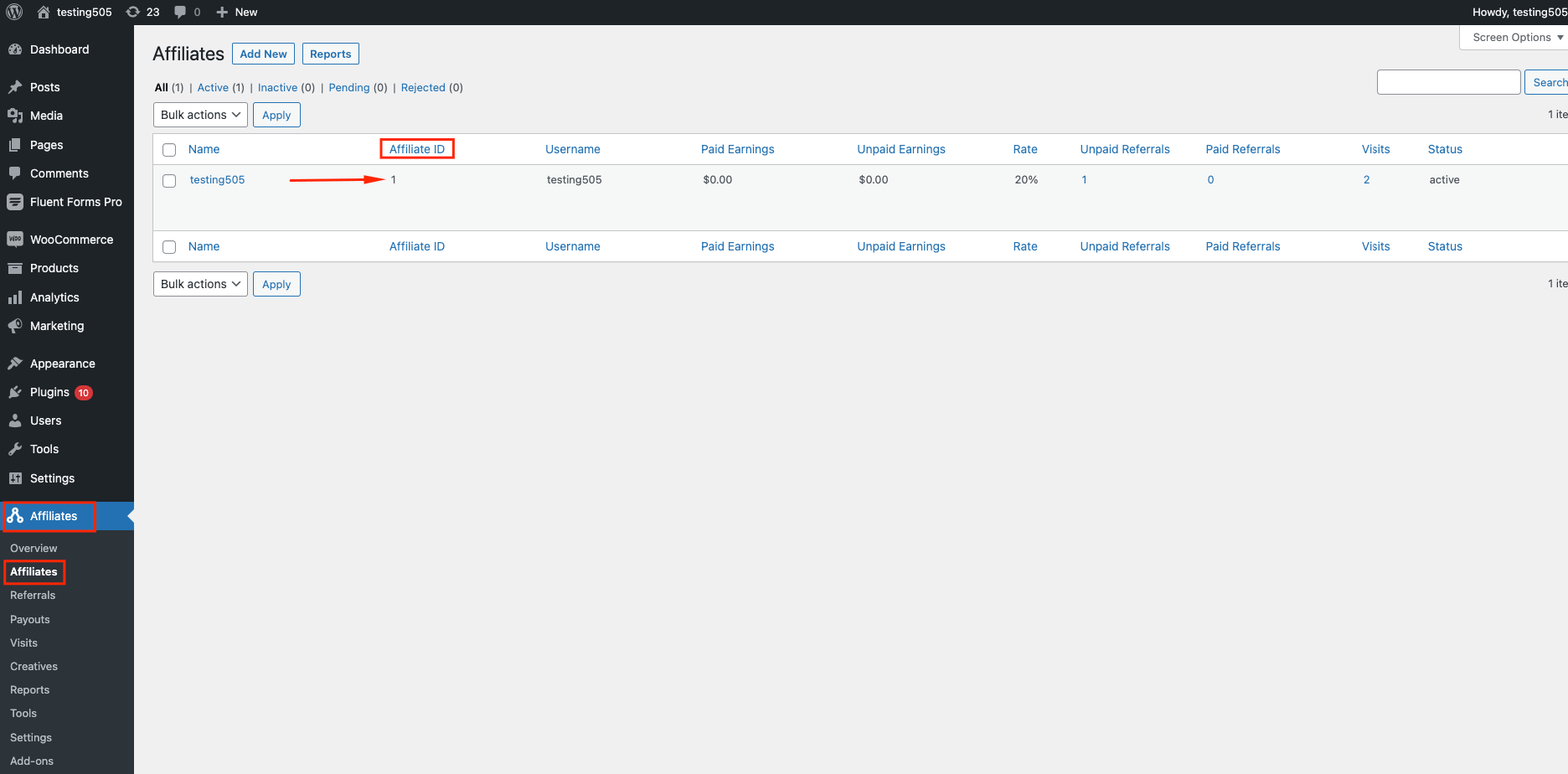 Now, Create a form you want to integrate with AffiliateWP, save the form & copy the shortcodes.
Now, create a new page in a New incognito tab, then paste your form's shortcode & add the affiliate link " ?ref=1 " to the page link where 1 is the Affiliate Unique ID & finally, Submit the Form.
AffiliateWP will automatically generate referrals when a customer is referred to a site via an affiliate link and this particular form is successfully submitted.
Now, you can see the Referrals by going to the left menu on the dashboard and then Affiliates → Referrals.