Shortcode Input Field in WP Fluent Forms
Shortcodes are WordPress-specific codes that let you embed files or create objects in just one line that would normally require lots of complicated codes. With WP Fluent Forms, you can add any pre-existing contents, files, or objects to your form with just a couple of clicks.
To add a Shortcode to your form, drag and drop the Shortcode field from the Advanced input fields section.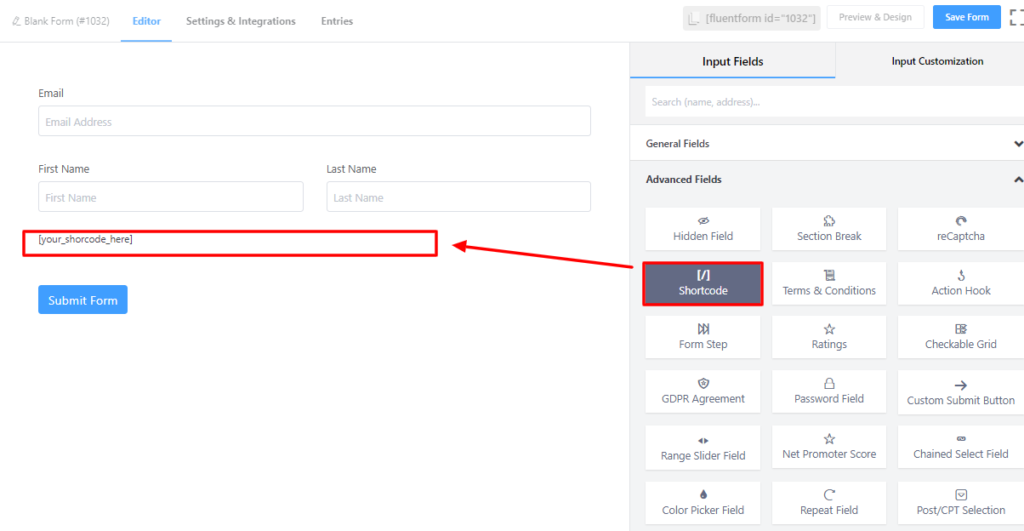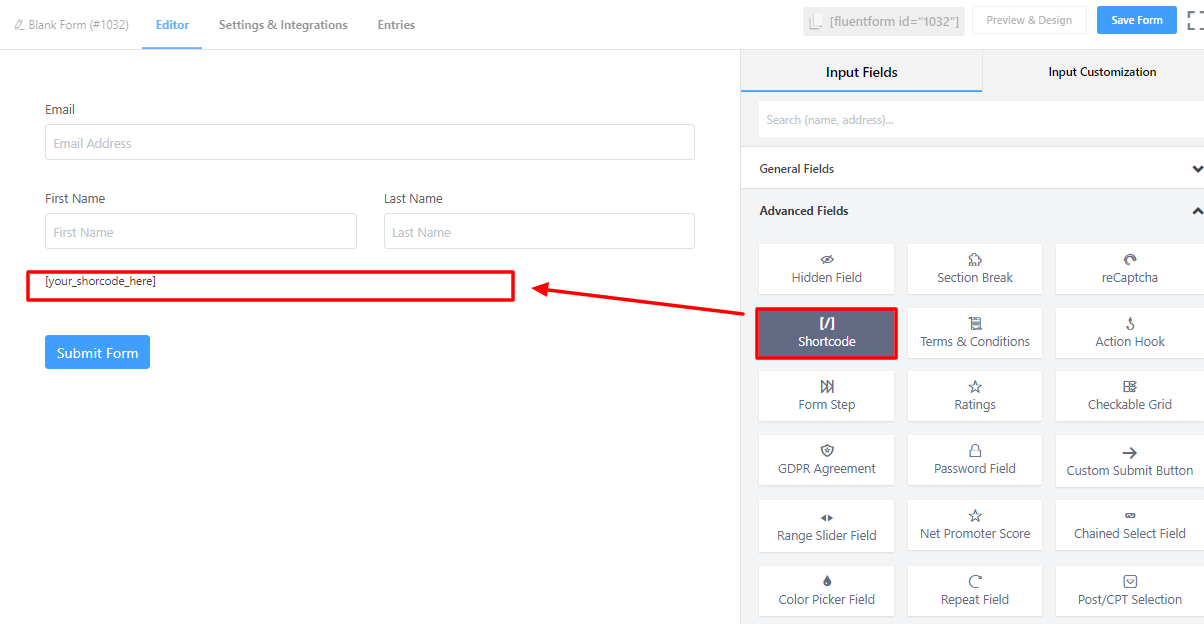 To enable customization, click on the edit icon you get when hovering over the field. Or click on the Input Customization tab in right sidebar when the field is selected.


You can see more snaps for your better understanding.

In the Input Customization section, paste the shortcode in the field provided for shortcodes.
The advanced options available for the Shortcodes are as followed:
Element Class:

Add custom CSS classes to the input field itself.

Conditional Logic:

You can create certain rules to dynamically hide/show the input field based on the values from some other fields. To get a better understanding of Conditional Logic,

read this.
Save form when the customization is done.
That's it! I hope this tutorial helped you to set up Shortcode in your form that will give an opportunity to create similar types of the field on your form.