How to use Metabox Custom Fields with WP Fluent Forms
The latest release of WP Fluent Forms 4.1.0 brings you an awesome feature, which is Metabox plugin integration. Meta Box is a free Gutenberg and GDPR-compatible WordPress custom fields plugin and framework, that makes quick work of customizing a website with meta boxes and custom fields in WordPress.
Simply go through this guide on how to integrate Metabox with WP Fluent Forms.
First of all, make sure that you have the Metabox Pro Plugin installed.
If not the go to this site to get this plugin.
Navigate to the Metabox dashboard and click on Custom Fields.
After that, click on the Add New button to add a new Field Group.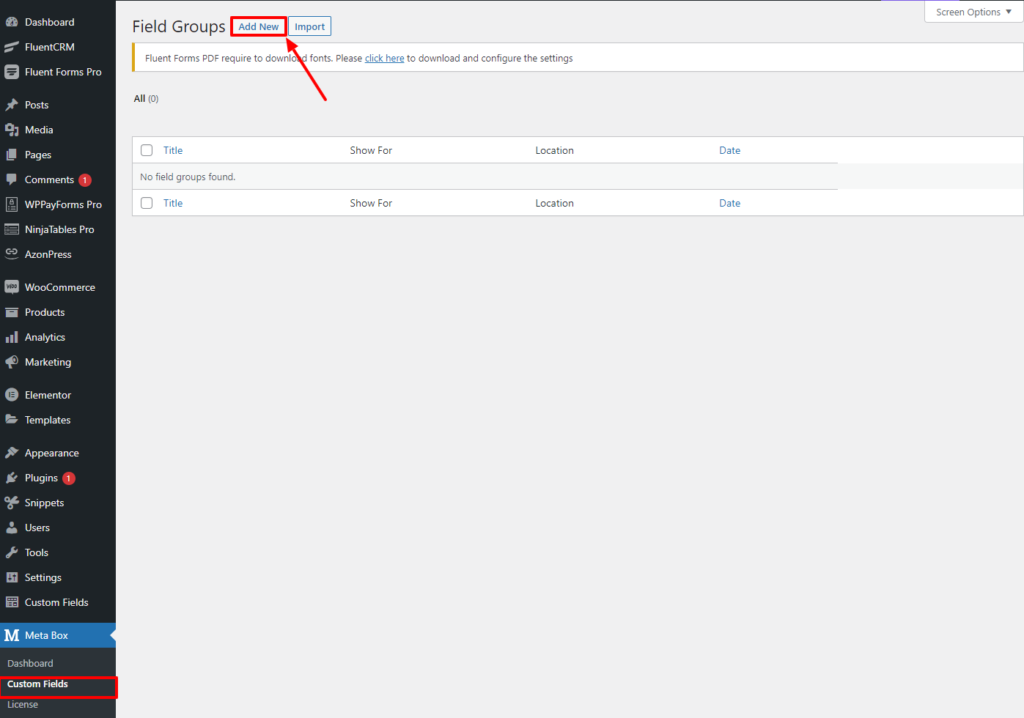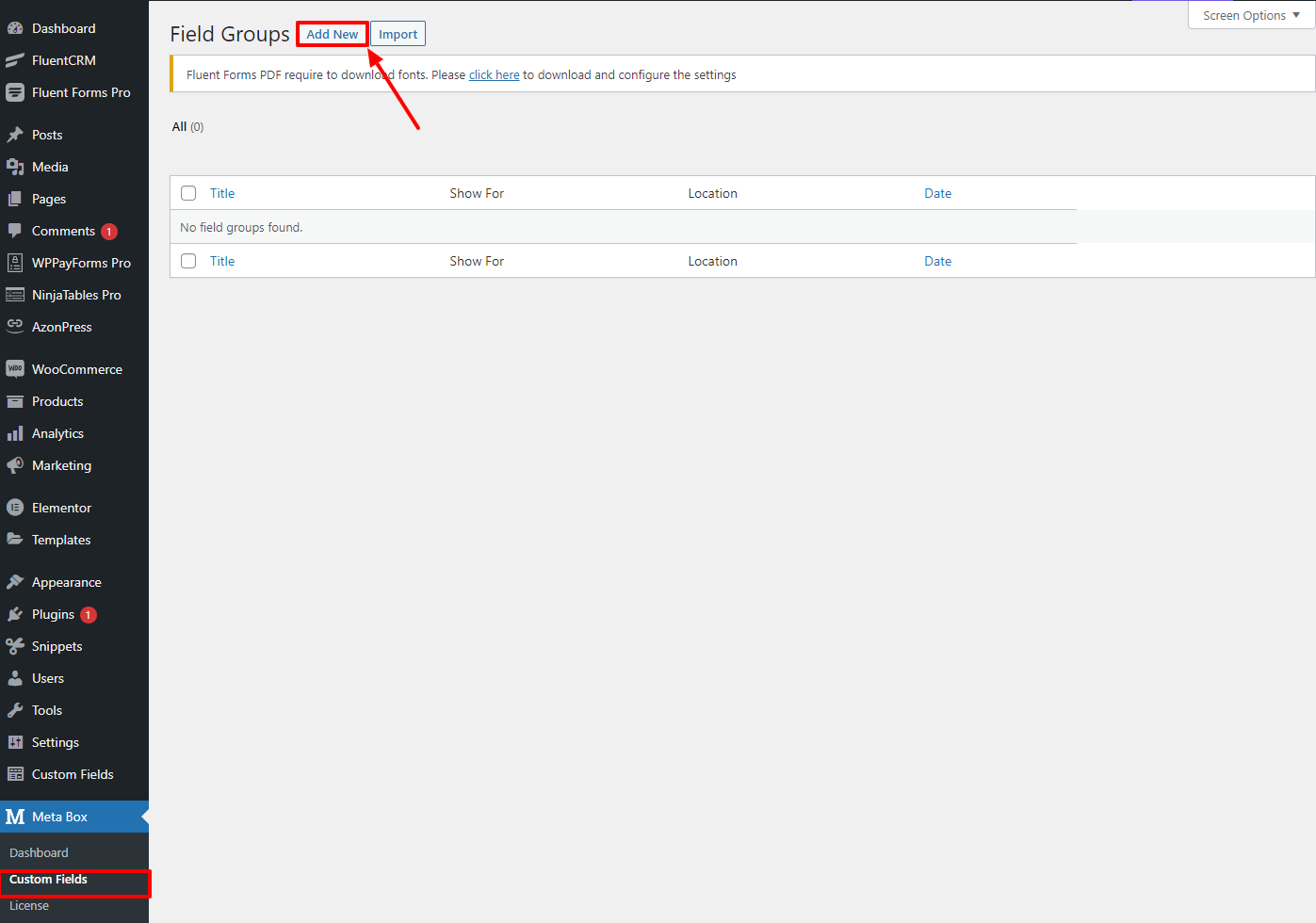 You can give any name to the field group, in this example it's named as 'Demo Fields'.
Then click on the Add Field button to add custom fields.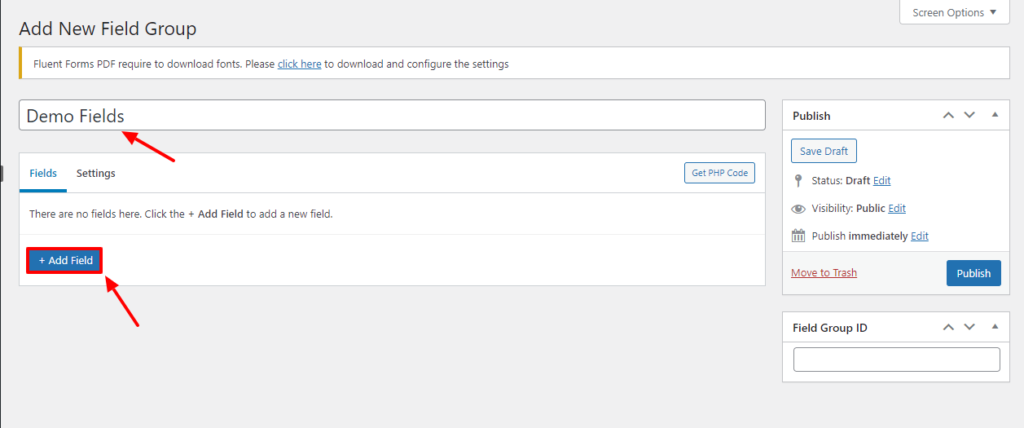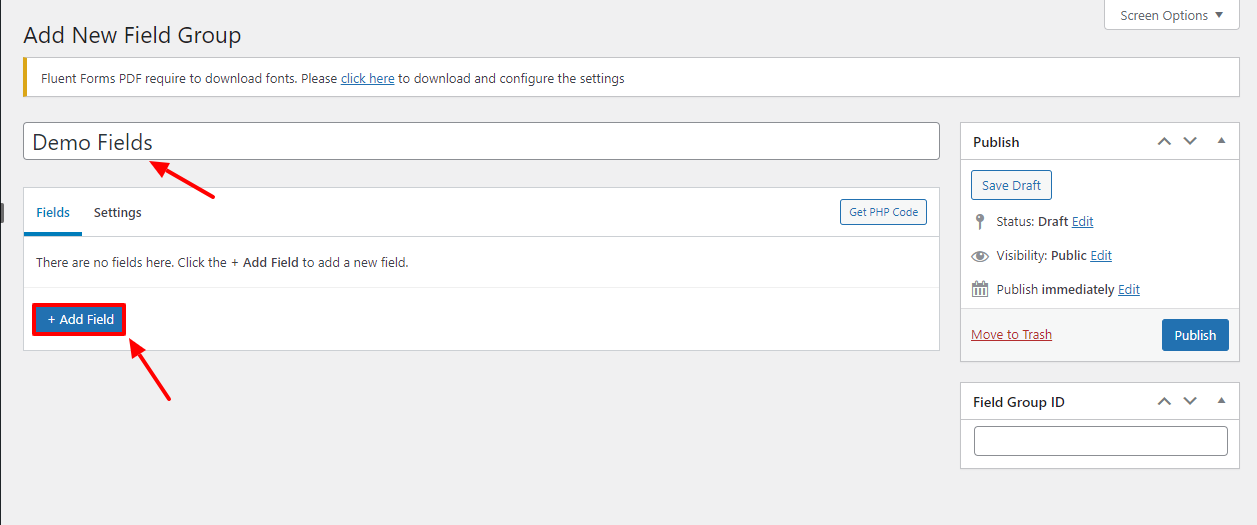 When you click on this button, you will find several field types to choose from.
For demonstration purposes, the 'Select' field has been used.
Now multiple options will appear to configure the fields. In this example, the field label & Choices has been added in the General tab.
In the Settings tab, the location has been set to Post Type.
You can select your preferred location in the same way.
Lastly, click on Publish to save the settings.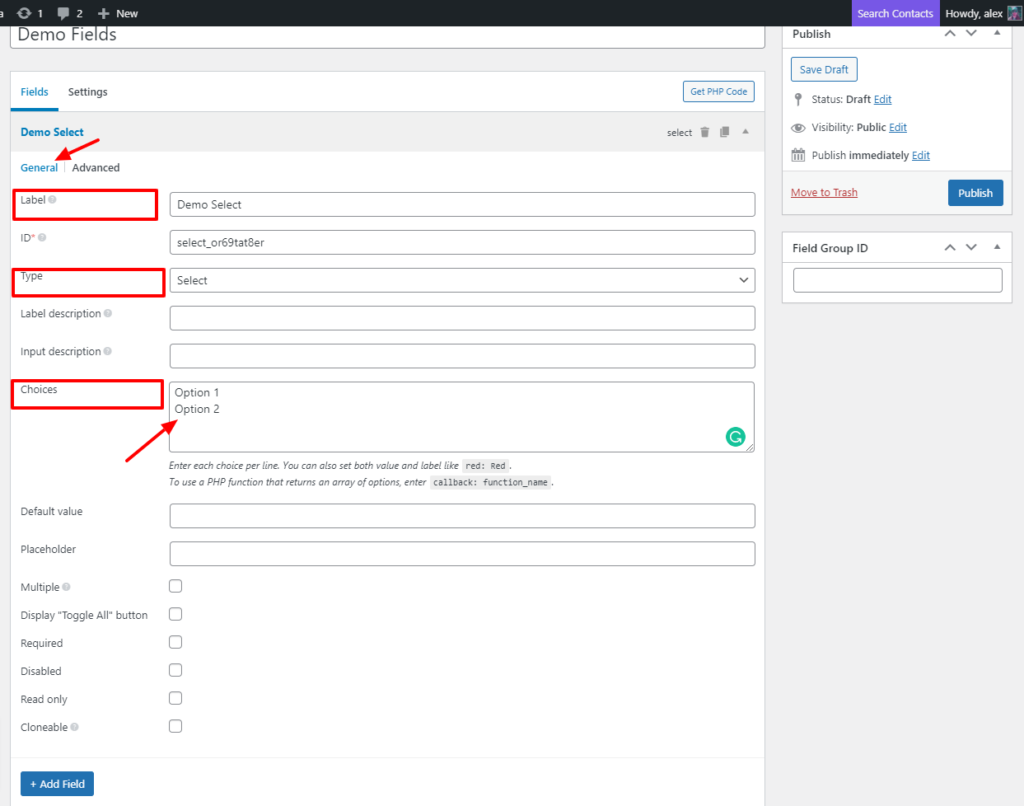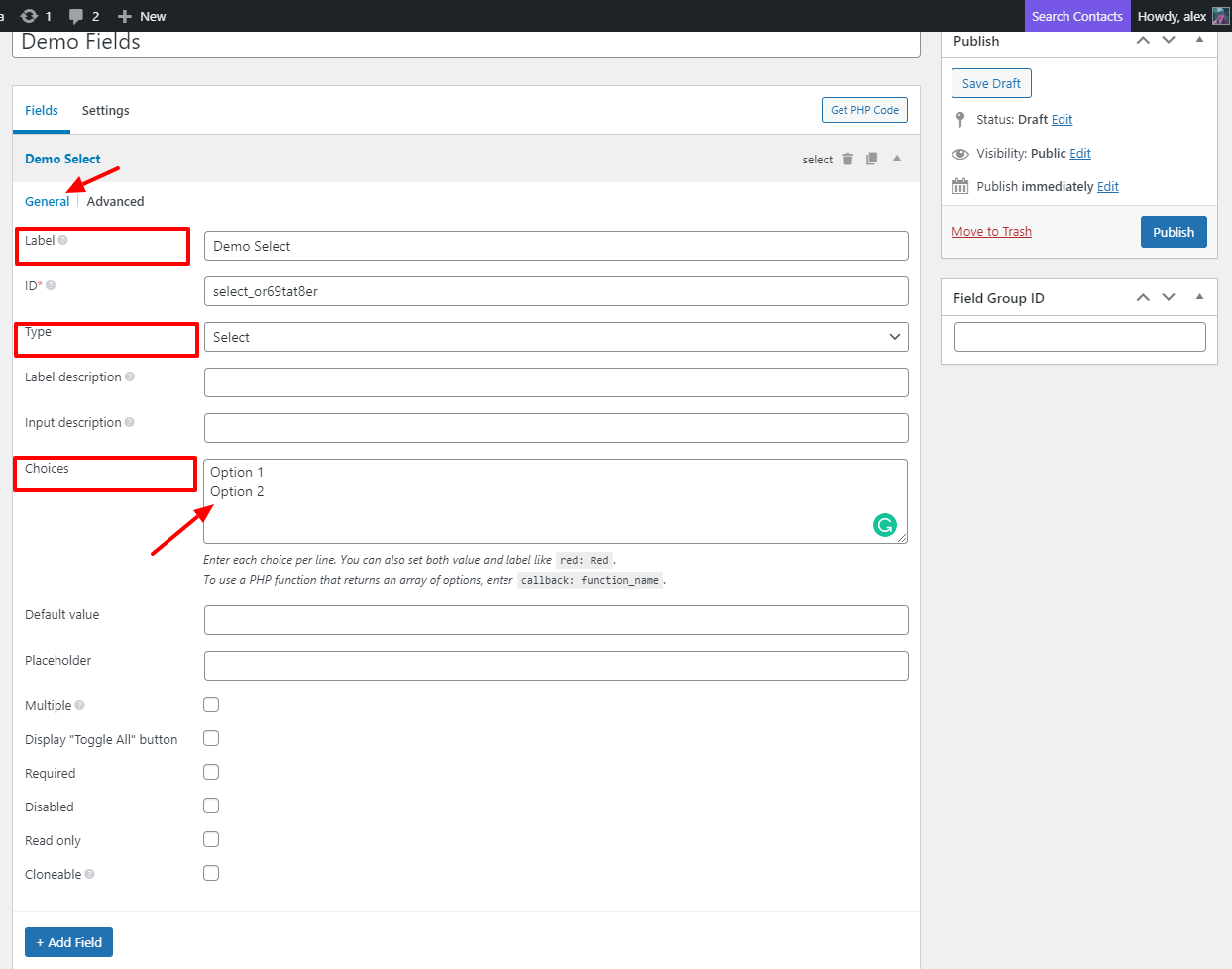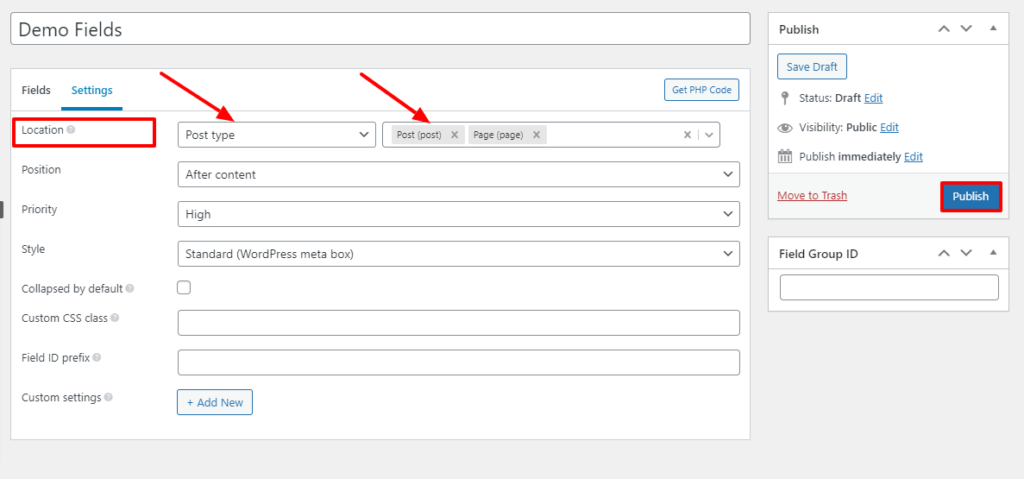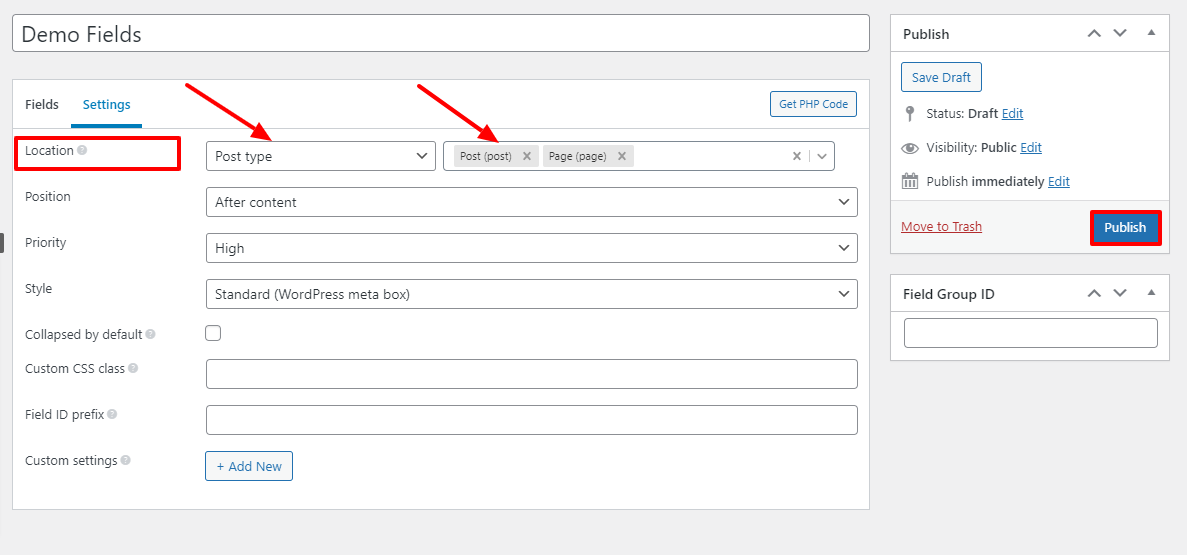 After the field group is created, go to the Fluent Forms dashboard & select an existing Post Form or create a new one. Then go to the Settings & Integrations tab & click the Settings icon on the Post Feed page. Scroll down to the MetaBox Plugin Mapping section to map the custom fields. In the Advanced Fields section, select the Metabox field that you created from the dropdown on the left side. Then choose the value of Form Field from the dropdown on the right side. And click on Save Feed. To obtain the form value, you must create the same type of form field as you did for the custom field.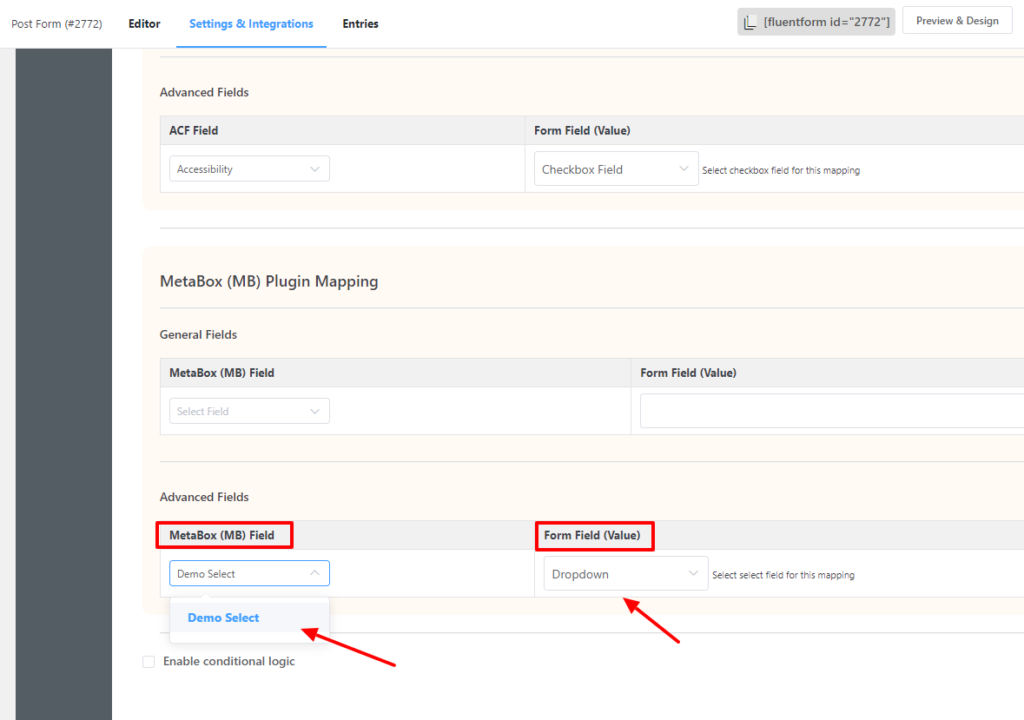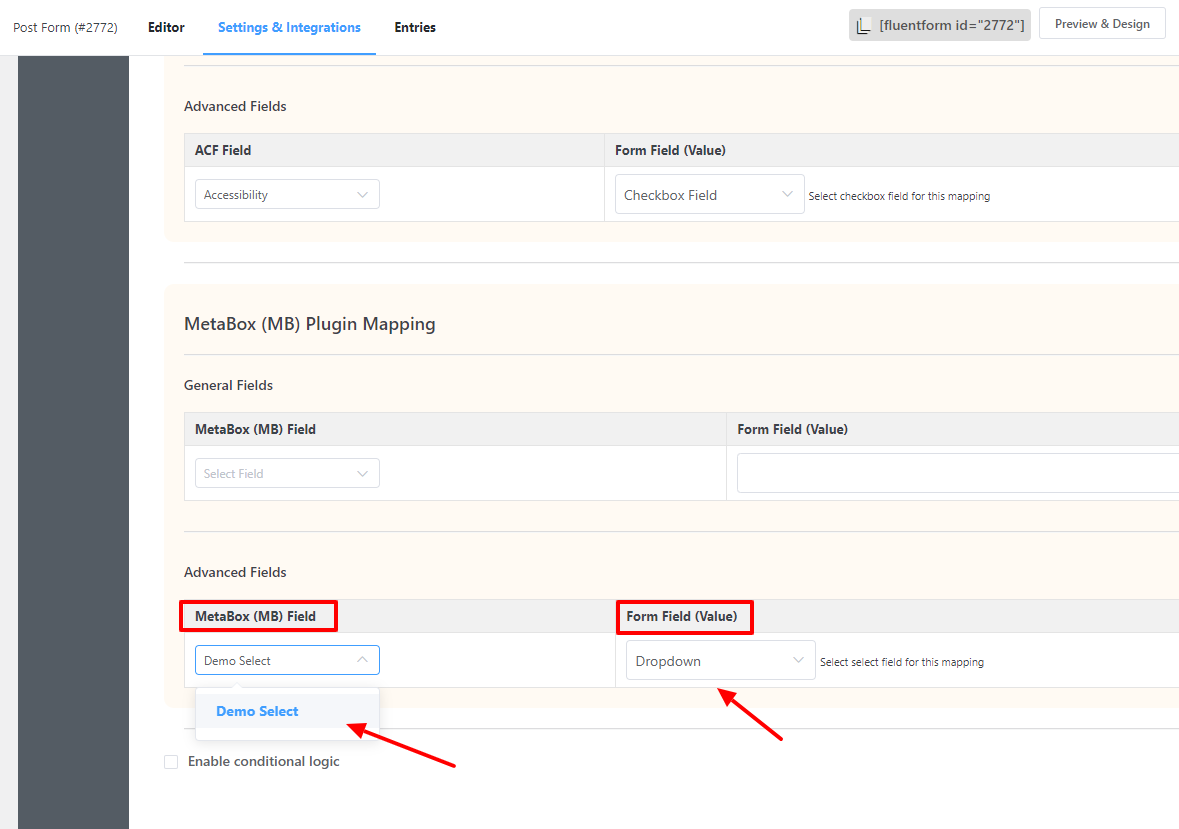 Make sure you copy the Choices values from the custom fields & paste them on the Options section in the input customization option. Then click on the Save Form button.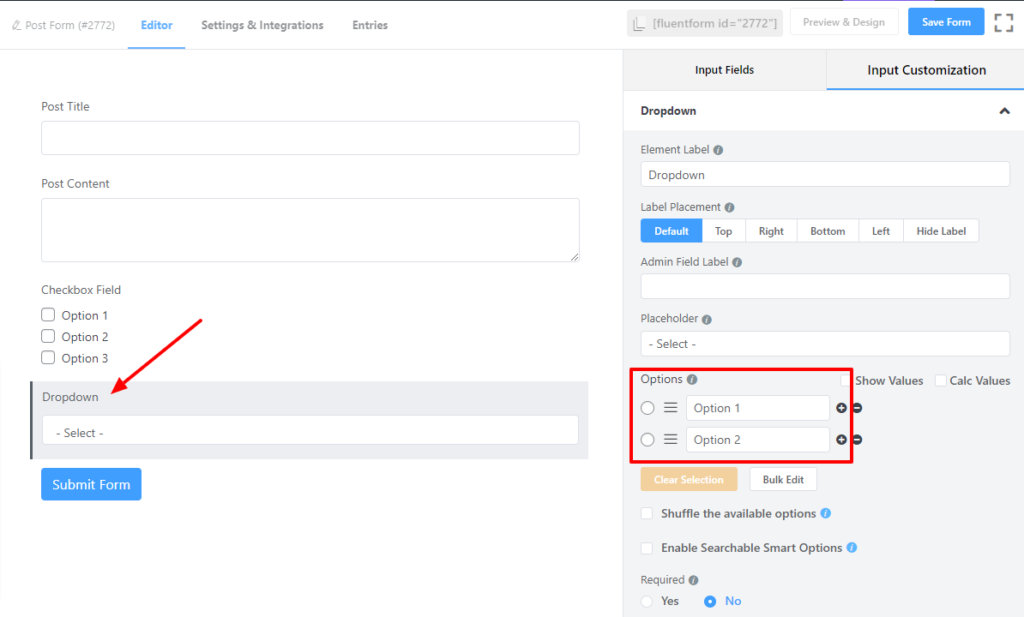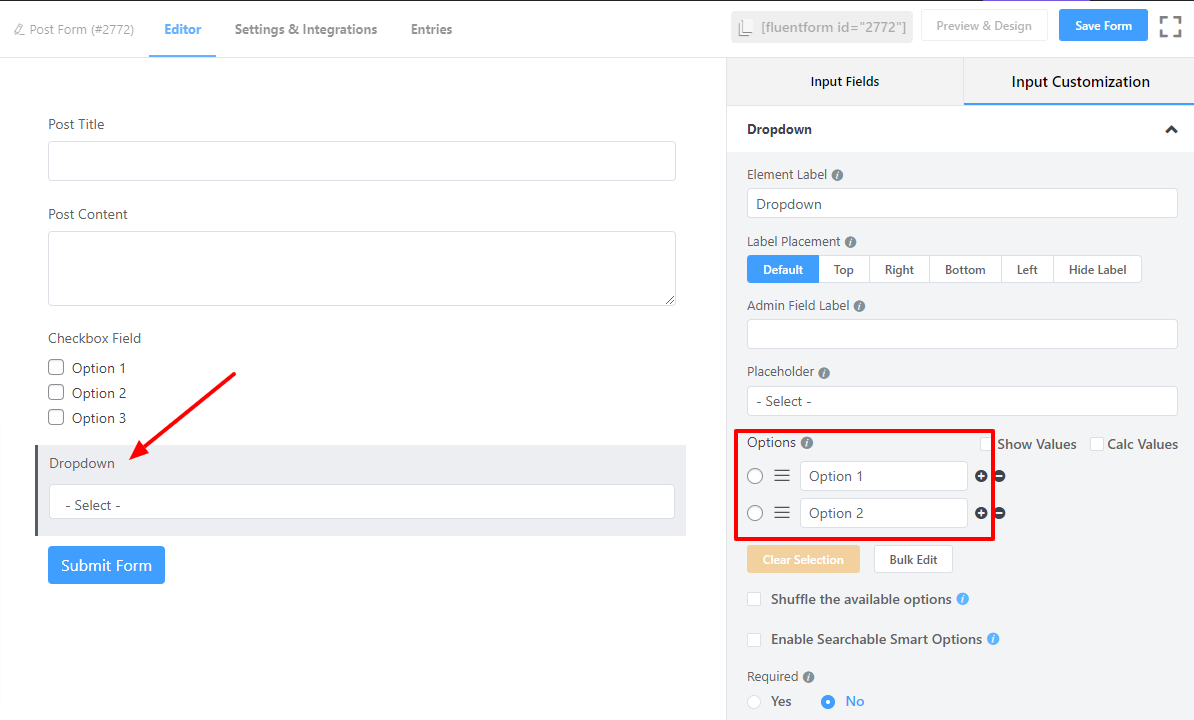 Now, let's go to the Preview Page and add some data to the form. Then submit the form when you're done.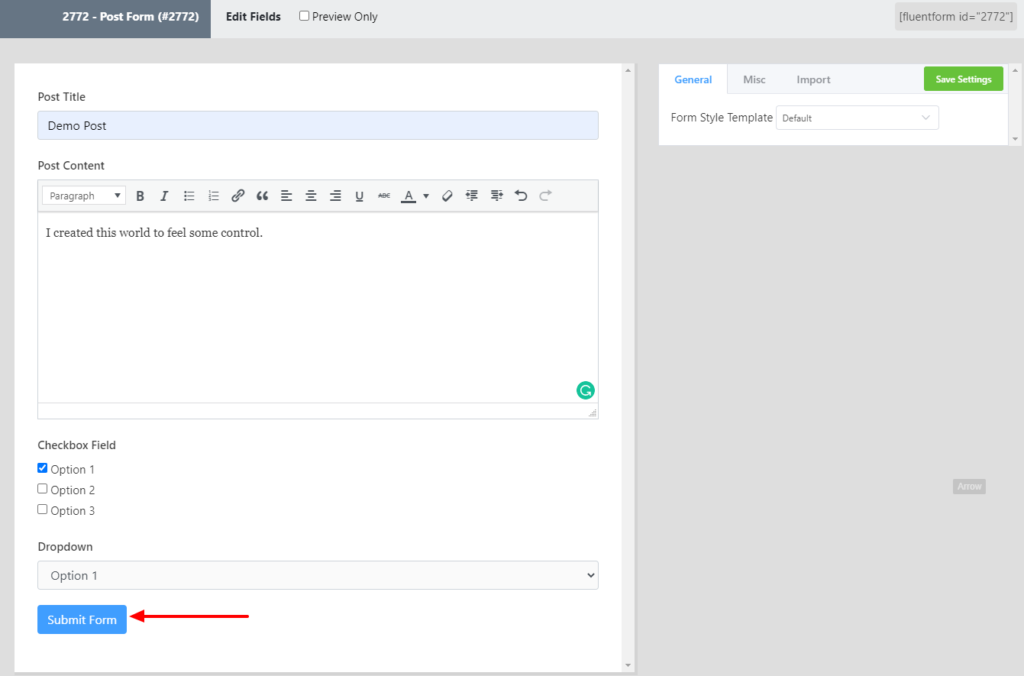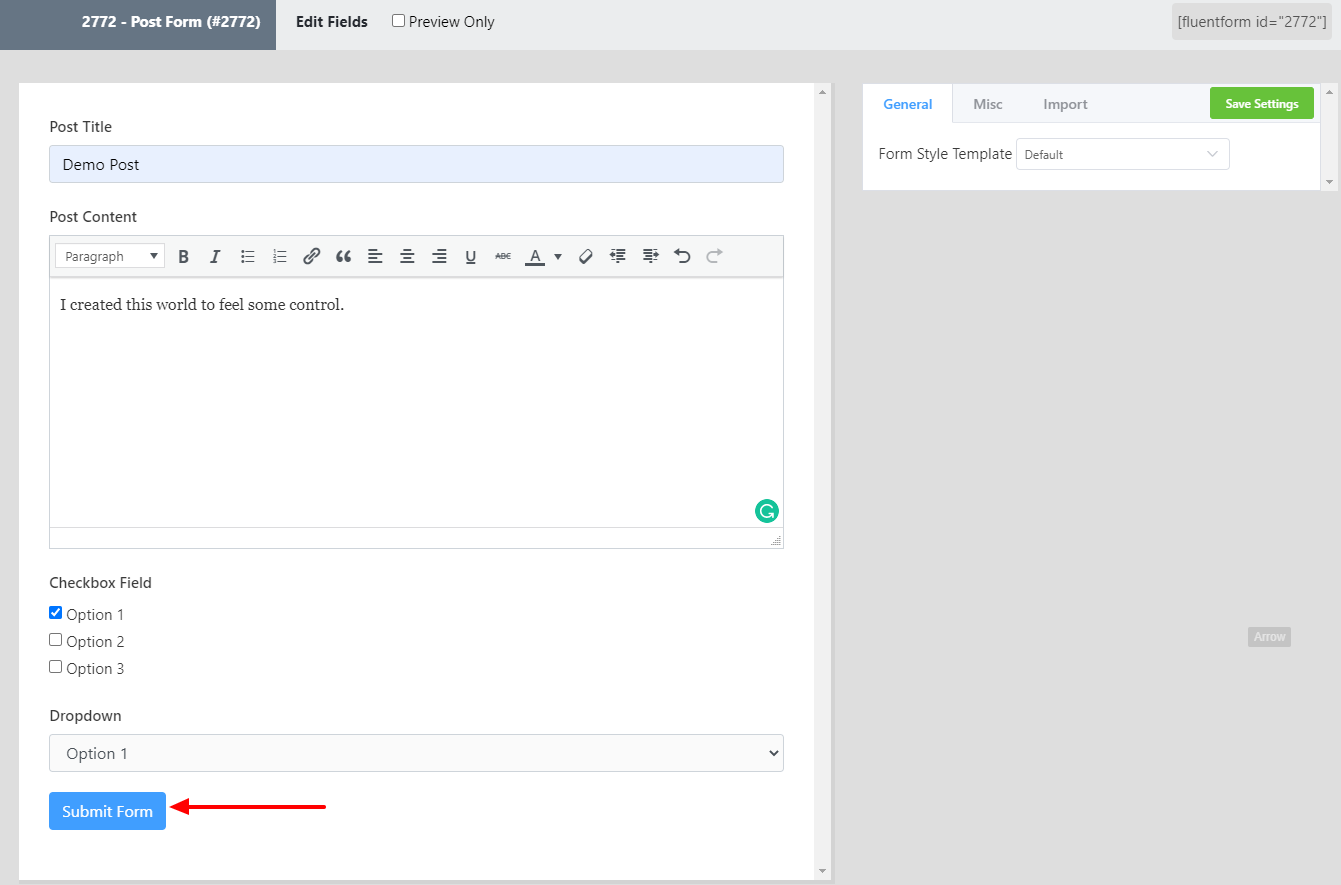 Next, go to the Posts page to check out the post you just submitted. Click on the Edit option of your post. In the Post page, you'll notice the Metabox custom field along with the value at the bottom. This is how you can apply custom fields using WP Fluent Forms.