Post Update with Form Submission in Fluent Forms
Fluent Forms has added a new field called Post Update, which allows you to customize the post-selection choice. Users can select a post to update in the post-update form. It increases the power of the post-creation features.
At first, go to the Integration Modules tab and Enable Post/CPT Creation module. This will provide you an additional option to add a Post Form, similar to the snapshot below –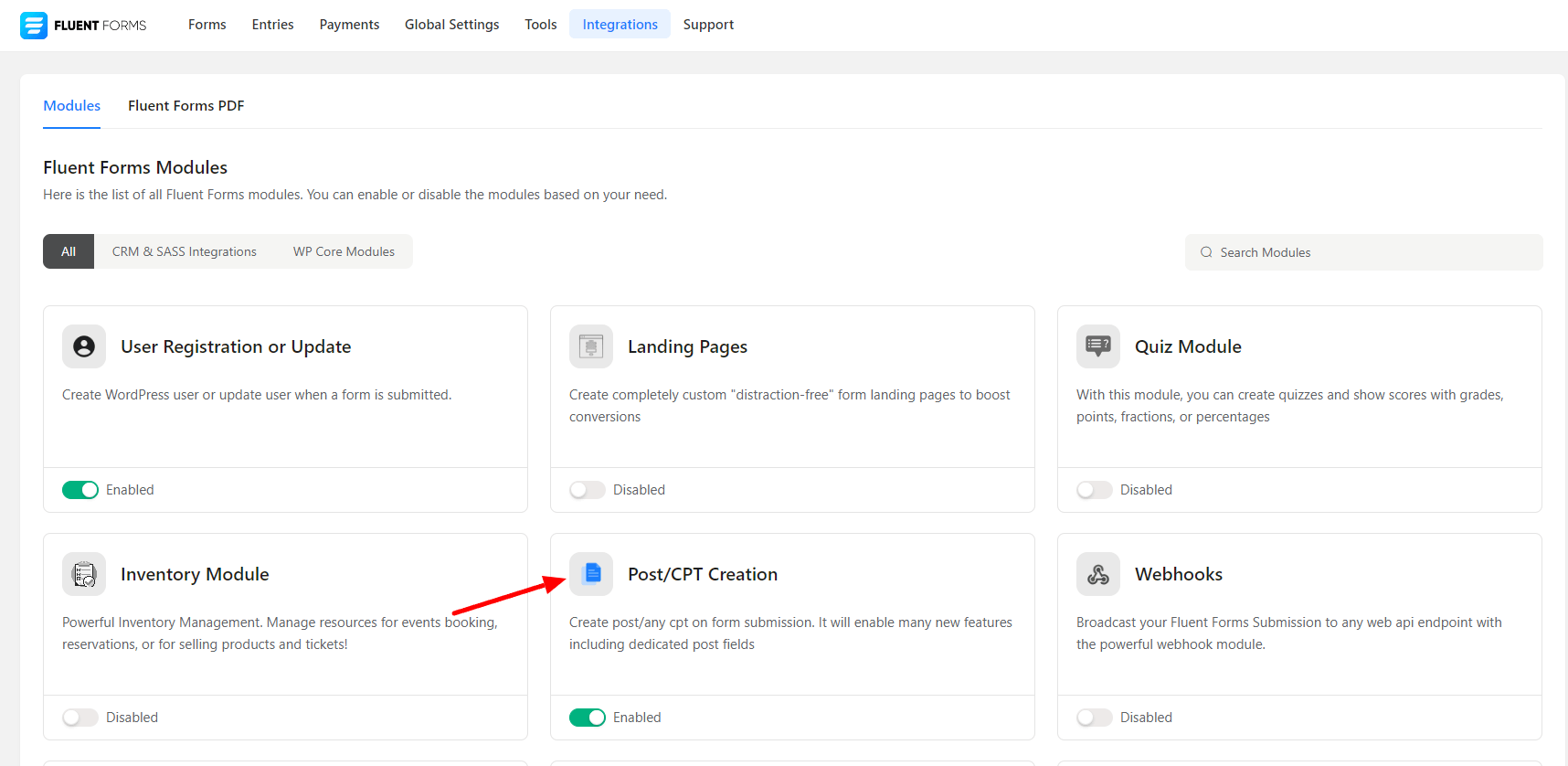 Again hover over Fluent Forms Pro and go to All Forms, then click on the downward arrow icon on the right side of Add a New Form button & select Create Post Form.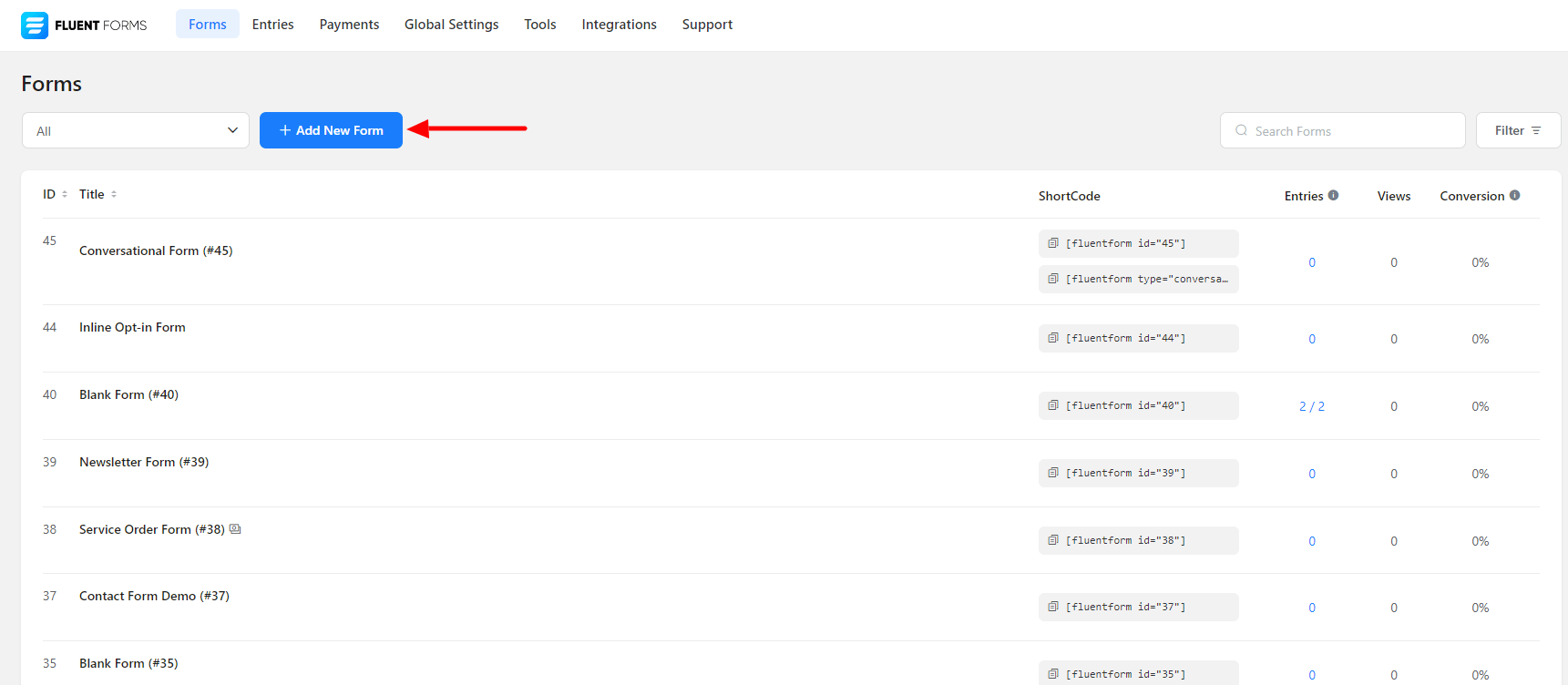 Now, Select Post as a Post Type as the below screenshot-

Go to the Post Form you have just created before.
You can add any Post Field here. You have to include the Post title, Post content, and Post Update here.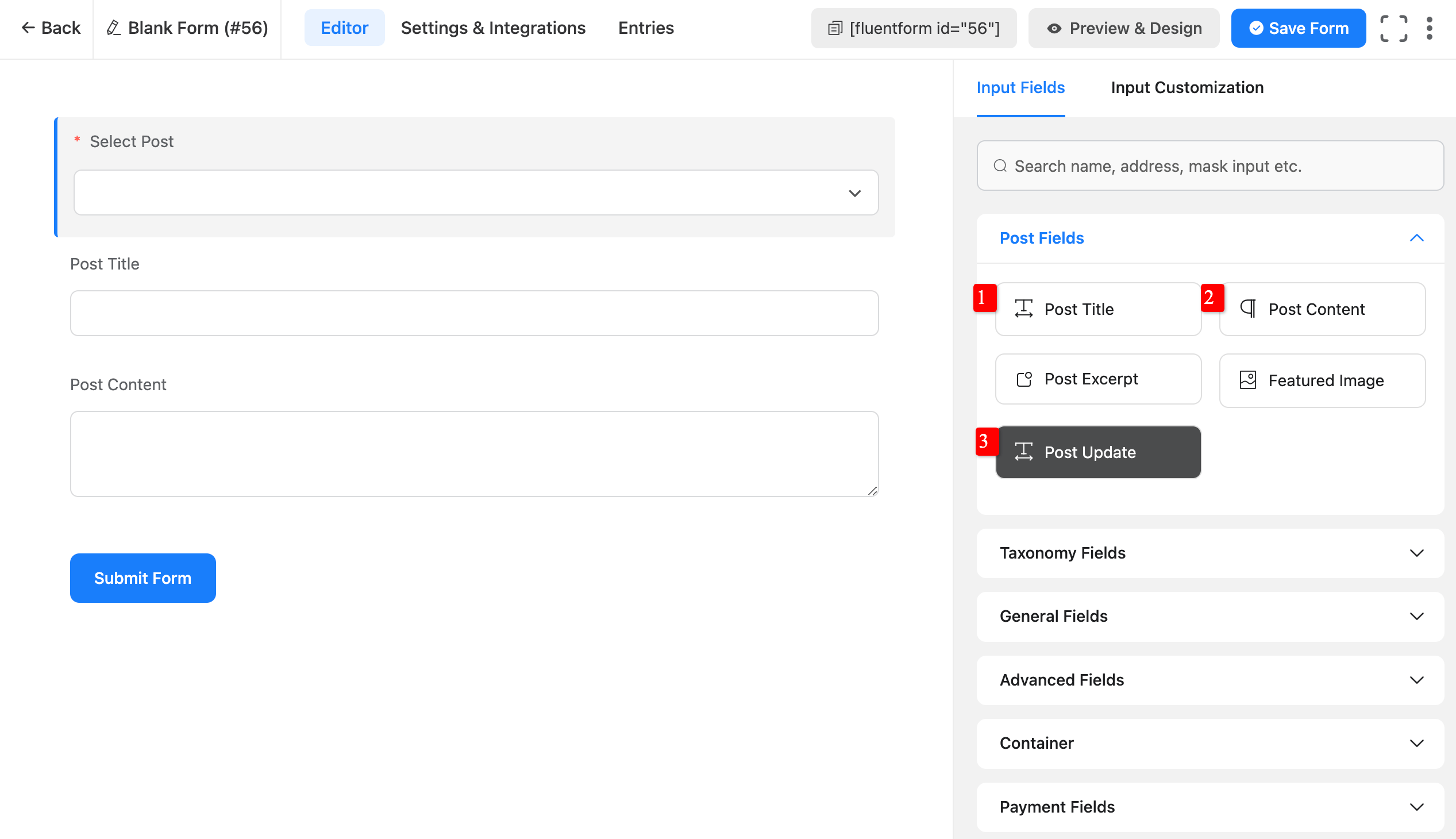 Now, go to the Settings & Integrations of the Post Form and click on the Post Feeds.
Then click on the Add Post Feed.

Next, customize the Post Feed according to your needs by setting up the Feed Name, Post Type, etc.
Submission Type is a new Feed option, which includes New Post and Update Post. For Post Update, only one feed is available; if you have more than one feed, the first one will work.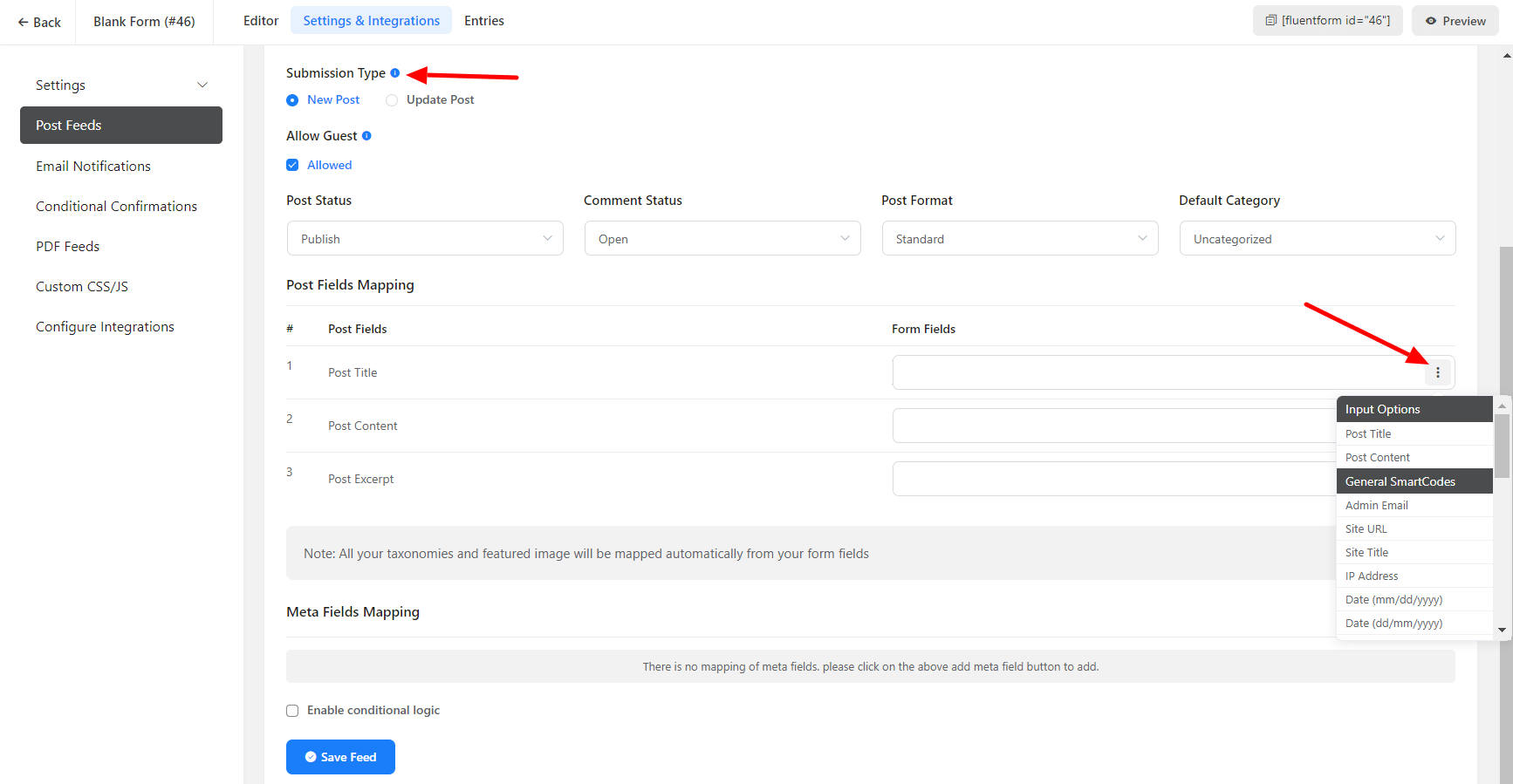 Then the Post Fields Mapping has to be configured. You can choose the Post Fields shortcode by clicking on the menu (3 dots) on the right side.
After saving the post feed, you must insert the form into a page or post. Additionally, the relevant post will be updated when a user submits the form, and you can find the updated post in the post section.