Buddyboss Integration with Fluent Forms
BuddyBoss is the most powerful & customizable open-source community platform, built on WordPress.
You can easily integrate BuddyBoss with Fluent Forms Pro by following this article.
Make sure you have the BuddyBoss Pro plugin installed before integrating it with Fluent Forms.
Steps to integrate BuddyBoss with Fluent Forms
Activate the User Registration or Update Module
Create BuddyBoss Profile Fields
Create/Use a Form with Fluent Forms
Add User Registration or Update integration with the particular form
Feed & Map the BuddyBoss Integration fields
First, go to the Integration Modules from Fluent Forms (WordPress admin panel sidebar) and turn on the  User Registration or Update Module, as shown in the screenshot below –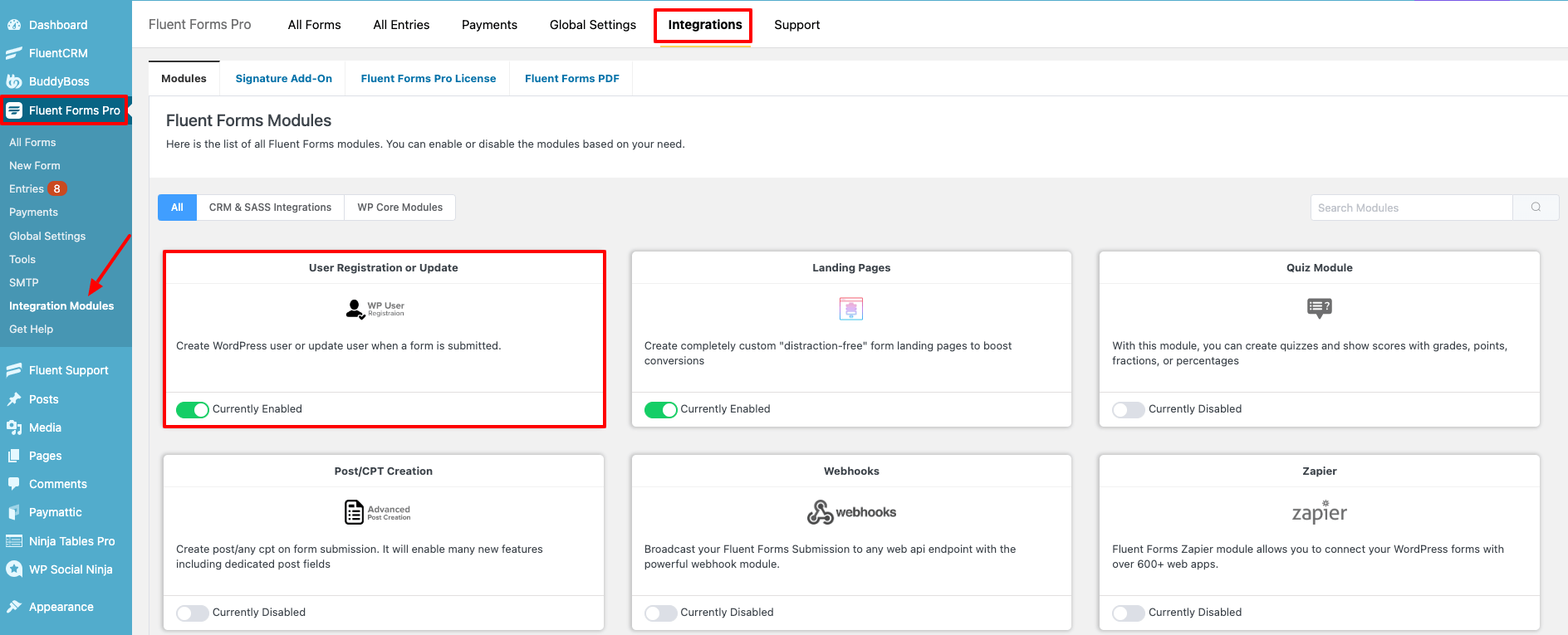 Now, navigate to the BuddyBoss plugin → then Profiles.
In Profile Fields, First Name, Last Name & Nickname, you will get this Field Set is initially created.
By selecting the Add New Field button, you can also add as many new fields as you like.

You can also modify the Field or Field Set by clicking the Edit button to meet your needs.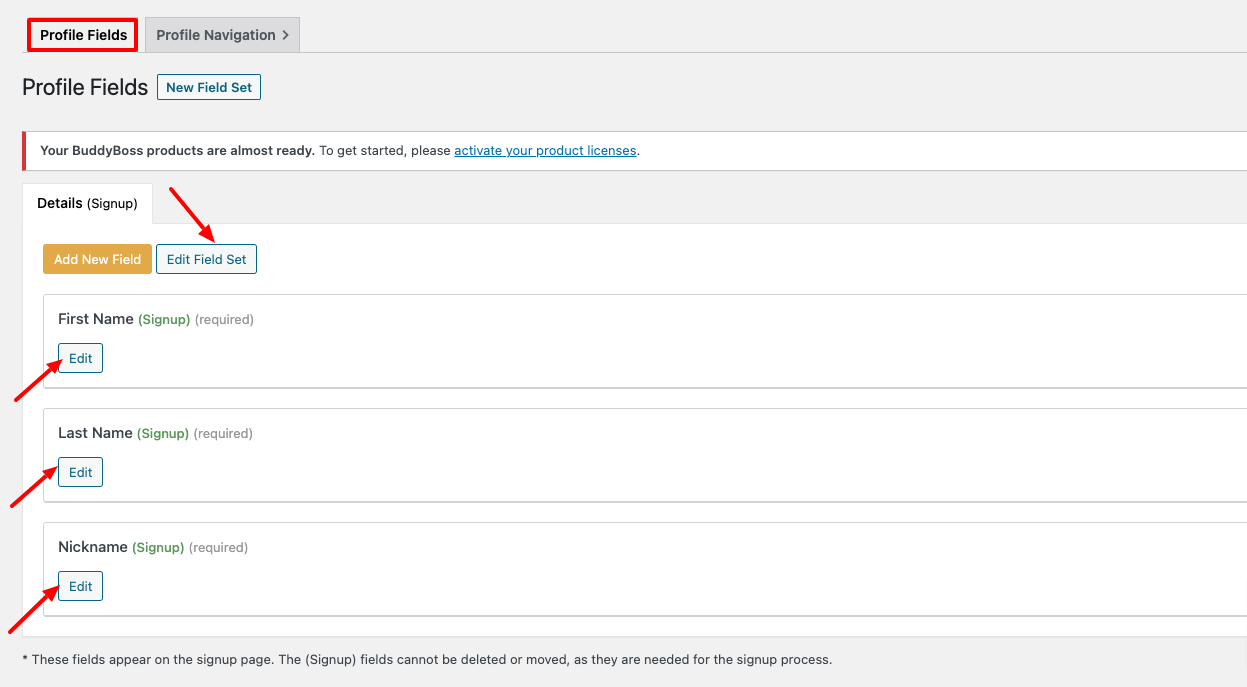 Here, a new field is added. Where you can choose the Type of the fields, you can also choose the options for that field. Click on the Save button after you're done with creating the field.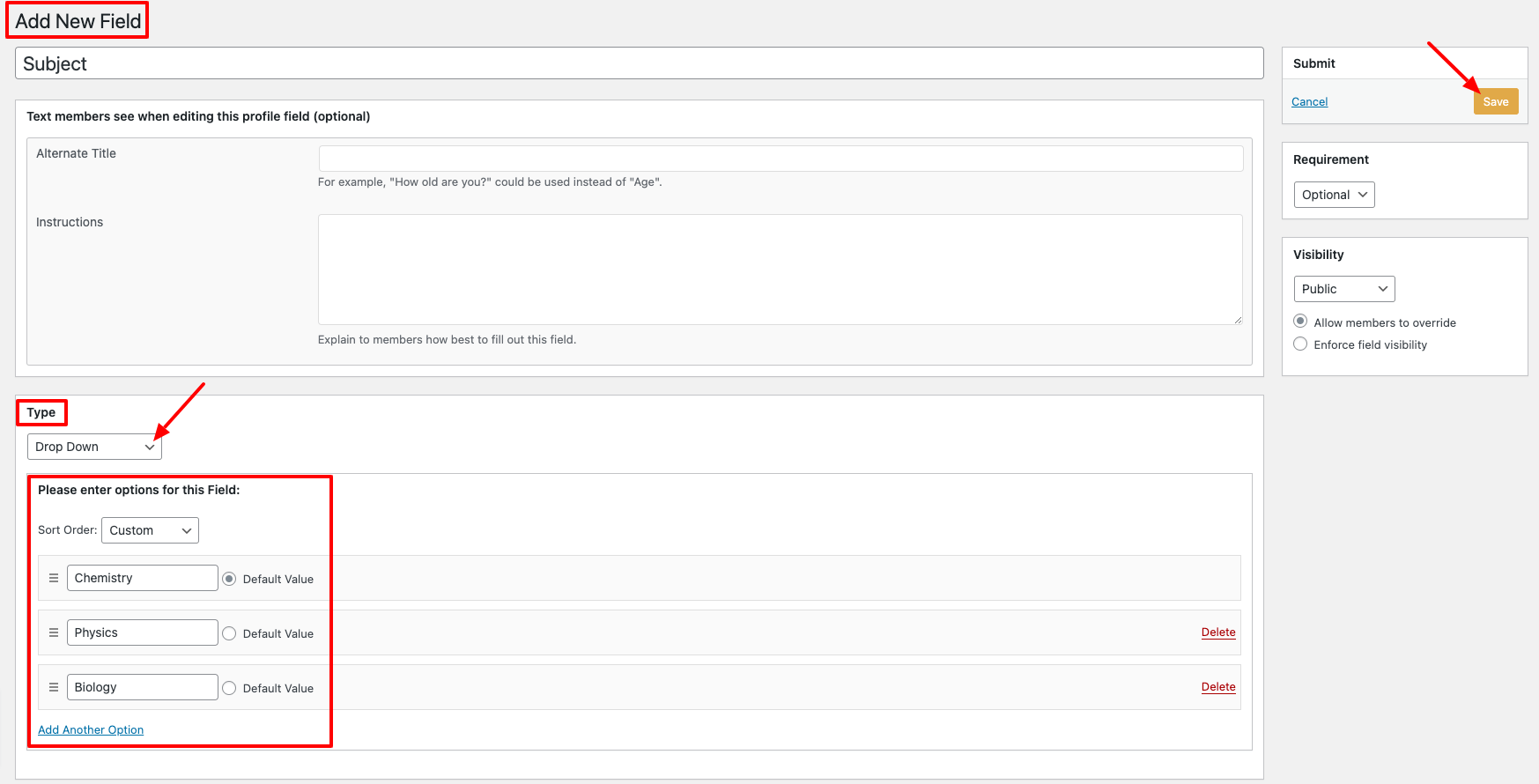 Now go to the particular form's settings for the entries you want to be listed in BuddyBoss. Click on Add New Integration and select User Registration or Update Integration from the dropdown.

Now, scroll down to the Add New User Registration Integration Feed & you will get the BuddyBoss Settings (below User Registration Integration Feed).
Configure the fields and map them to the BuddyBoss corresponding fields.

Enable Conditional Logic if required. Learn more about Fluent Forms Conditional logic here.
Click on Create User Registration Feed when the configuration is done.