File or Image Attachment in Email Notification
Do you want to send a PDF attachment or image attachment in notification email instead of the URL? WP Fluent Forms allows you to sent PDF/Image attachment of the uploaded PDF or image file.
To send attachment's all you need to do is checking the boxes available along with the Email Attachment option in the Email Notifications Settings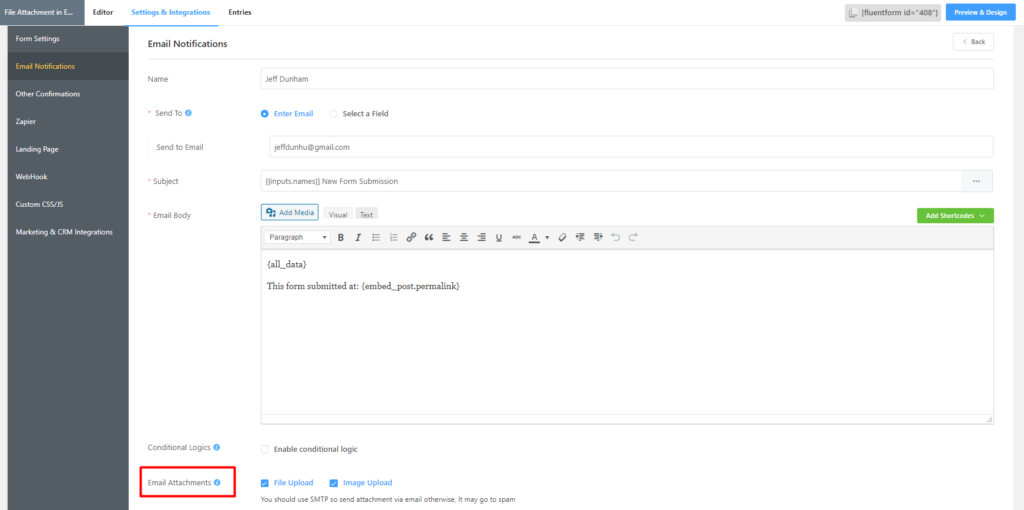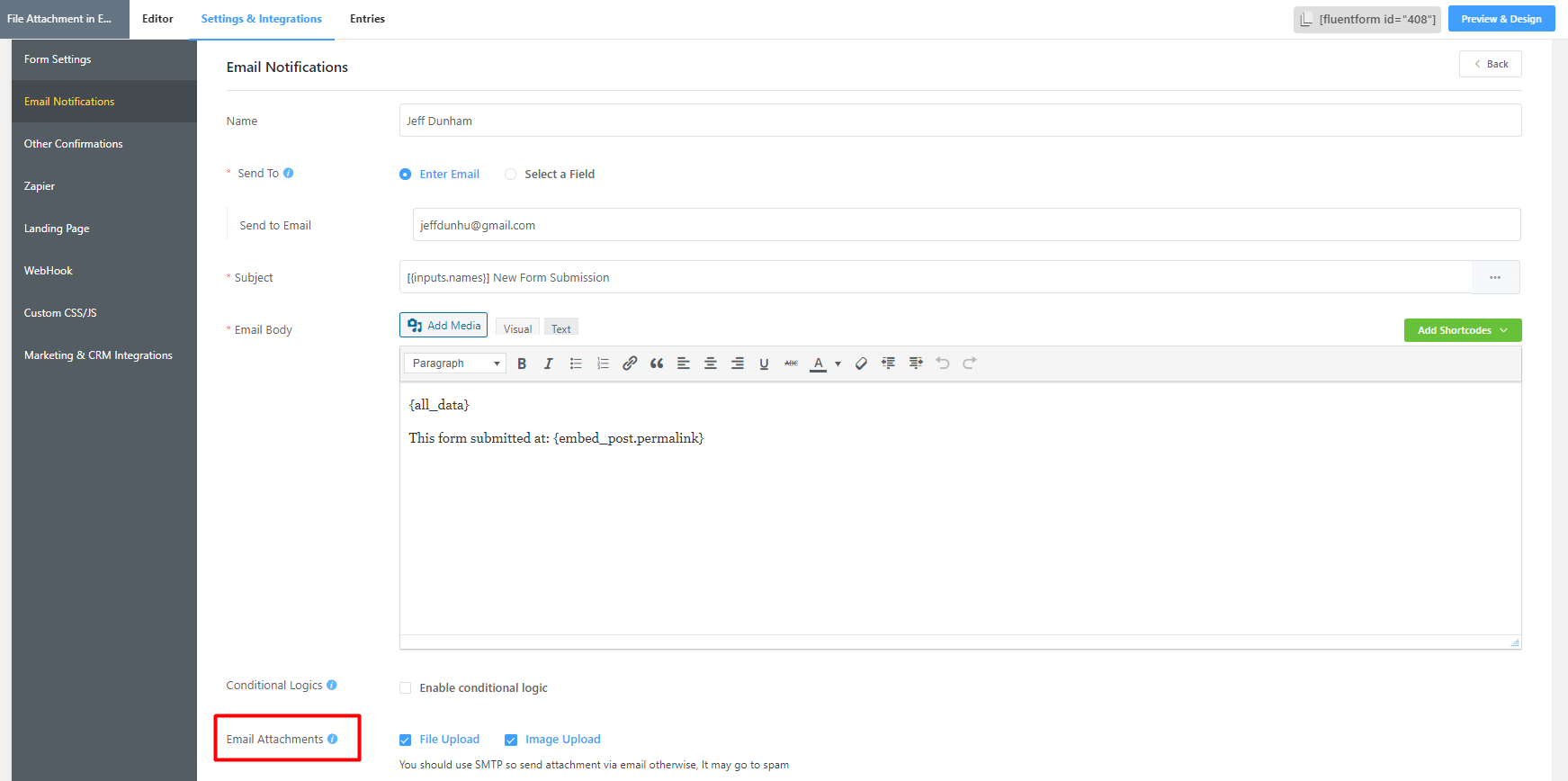 You will get the actual file or image in your email instead of the link to FILE or Image.