How to Add Fields to Fluent Forms
Adding an input field is the common task of creating any kind of form. You can add any field type in 4 different ways from 3 separate places. All these are pretty simple and cool.
Let's have a look through all these ways.
Click: You can add a field just with a single click. This is the simplest way to add a field.
Drag & Drop: You can add a field by using the drag & drop formula. You must select the respective field and drag it over to the builder point.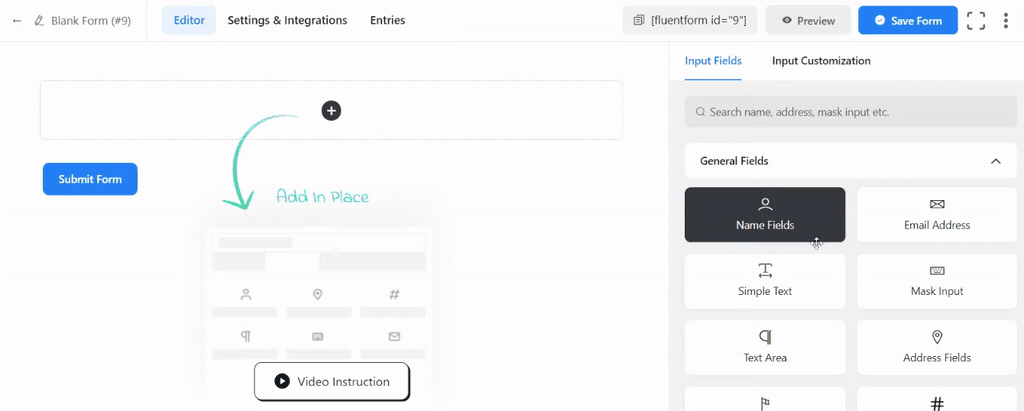 Form builder: You can add a field by searching the respective field name in the form builder point using the plus (+) sign.
After clicking the plus sign, a dialogue box with a search box in a list area of total fields will appear.
Then you have to type the respective field name. In consequence, the respective field will appear alone. Then you have to click on the field to create a specific field.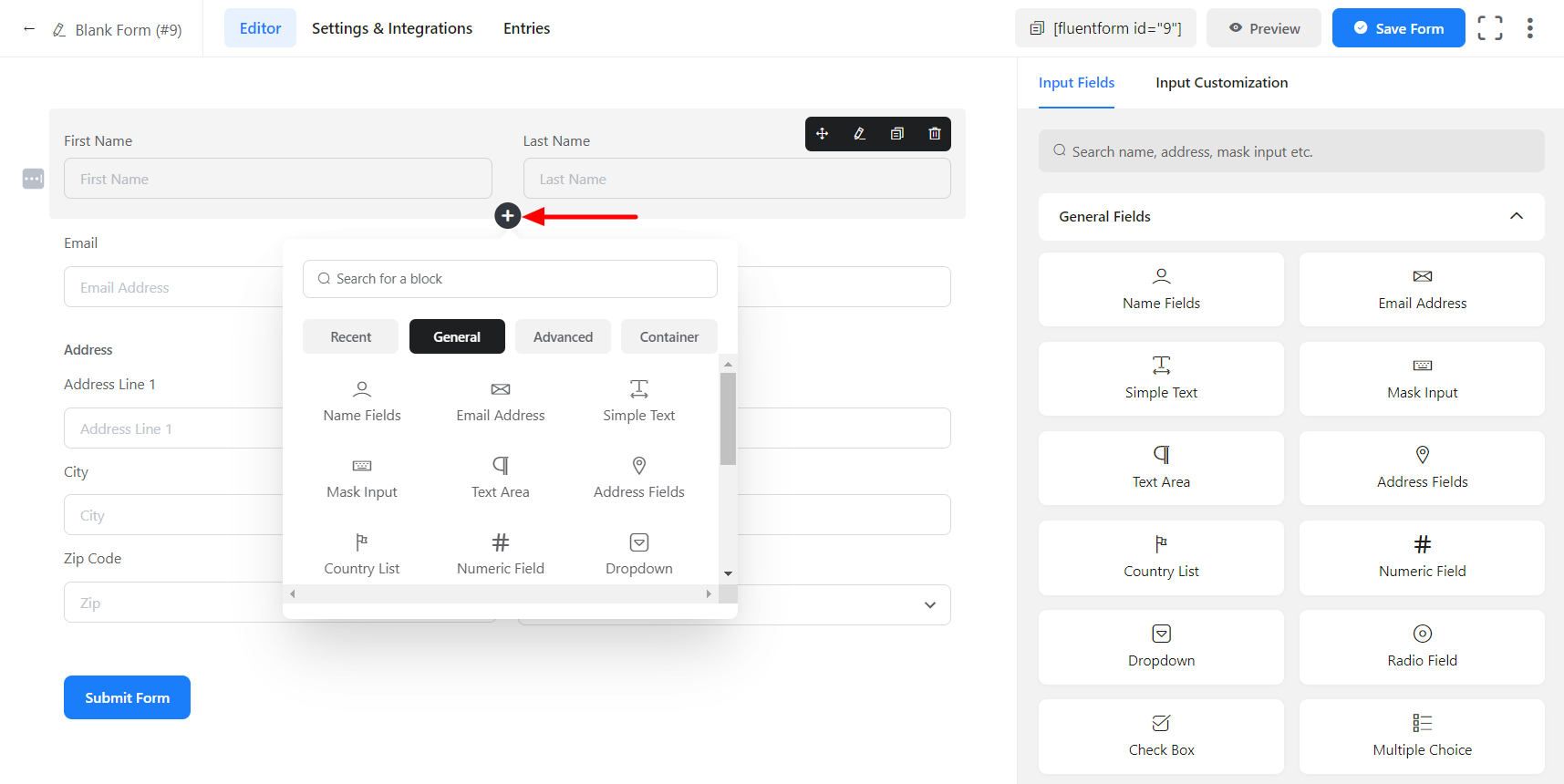 You can add a field also by searching from the right sidebar underneath the Input Fields section. There is a search option. Type the respective field name.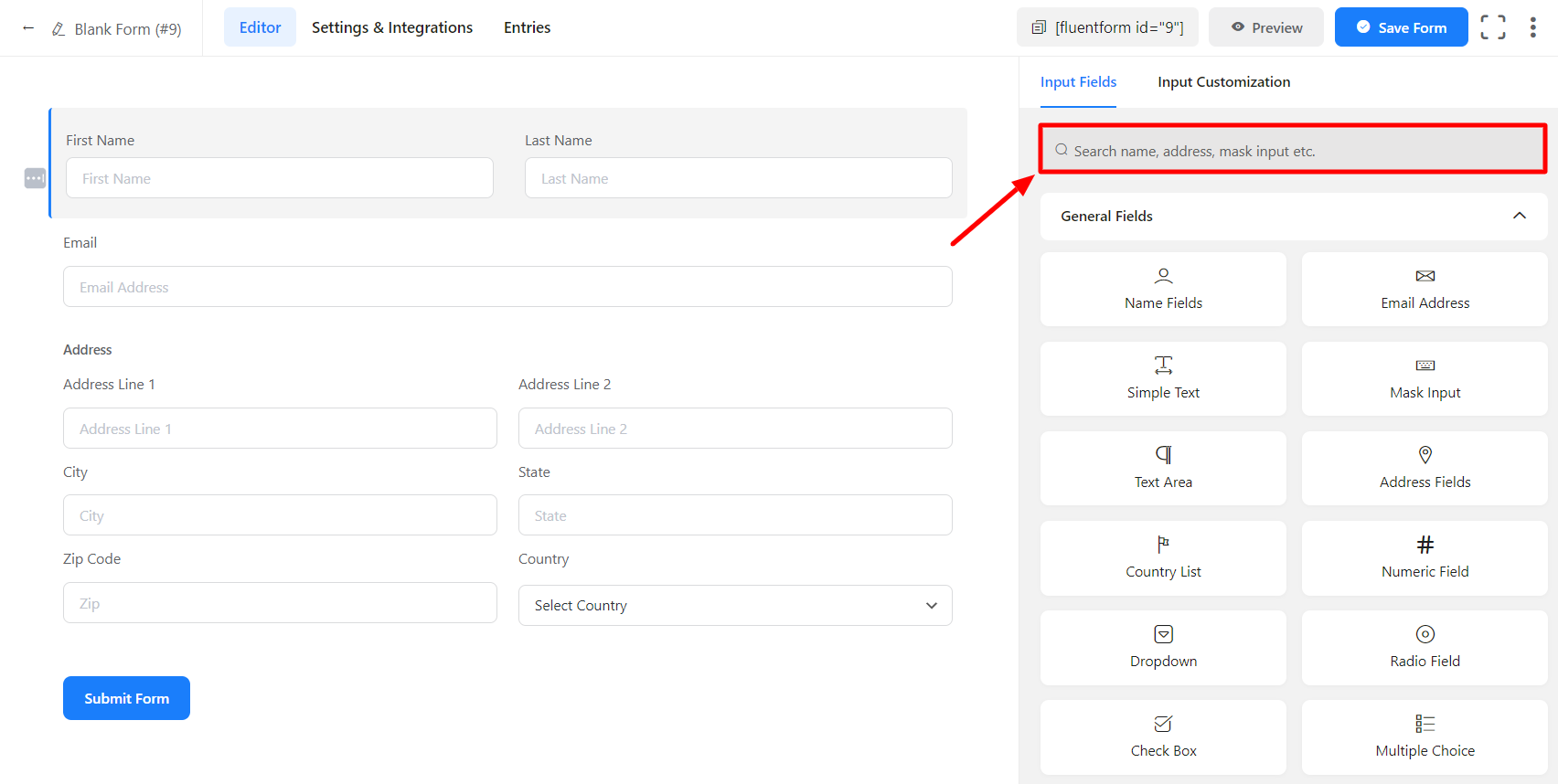 This is how you can quickly and easily create your form by adding your desired fields in various ways!