Trello Integration with WP Fluent Forms
Trello is an excellent tool for Project Management and Team Collaboration. WP Fluent Forms now comes with Trello integration, which means now you can connect people on your Trello boards with forms. Users can even change labels and more for Trello while submitting the form.
Steps to integrate Trello with WP Fluent Forms
Activate the Trello module
Create a Trello account
Get Access Token from Trello
Copy and paste the Trello Access Key option on API settings page
Create/Use a form with Fluent Forms
Setup & configure the Trello integration feed
Follow this simple guide to learn how to integrate Trello using Fluent Forms.
The first step is to create a Trello account on the trello.com website.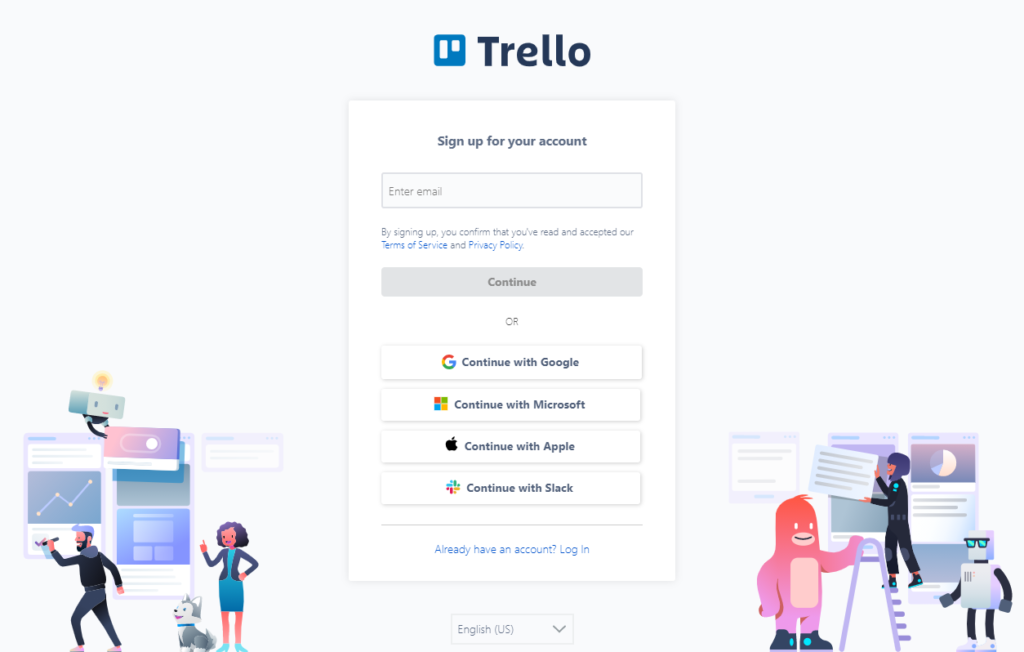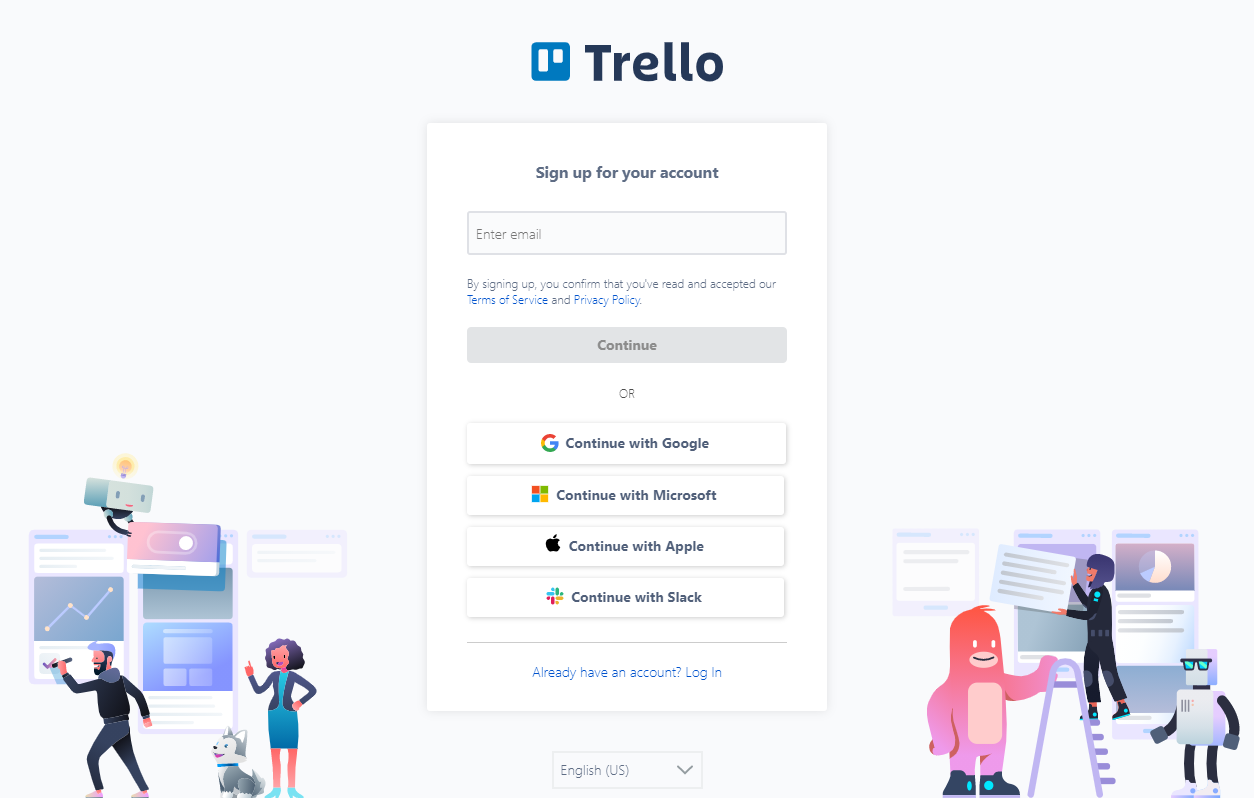 Now, let's create a form with WP Fluent Forms. For demonstration purposes, we named the form as Trello Integration Form. Where a Simple Text field is used as a Card Title & Text Area field as Card Description. Take a look at the example given below.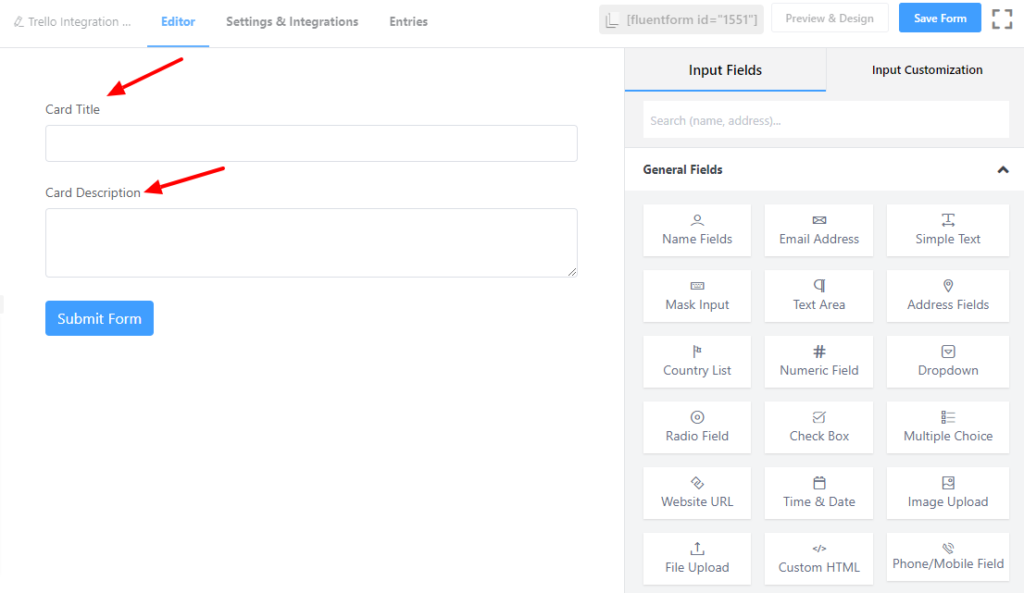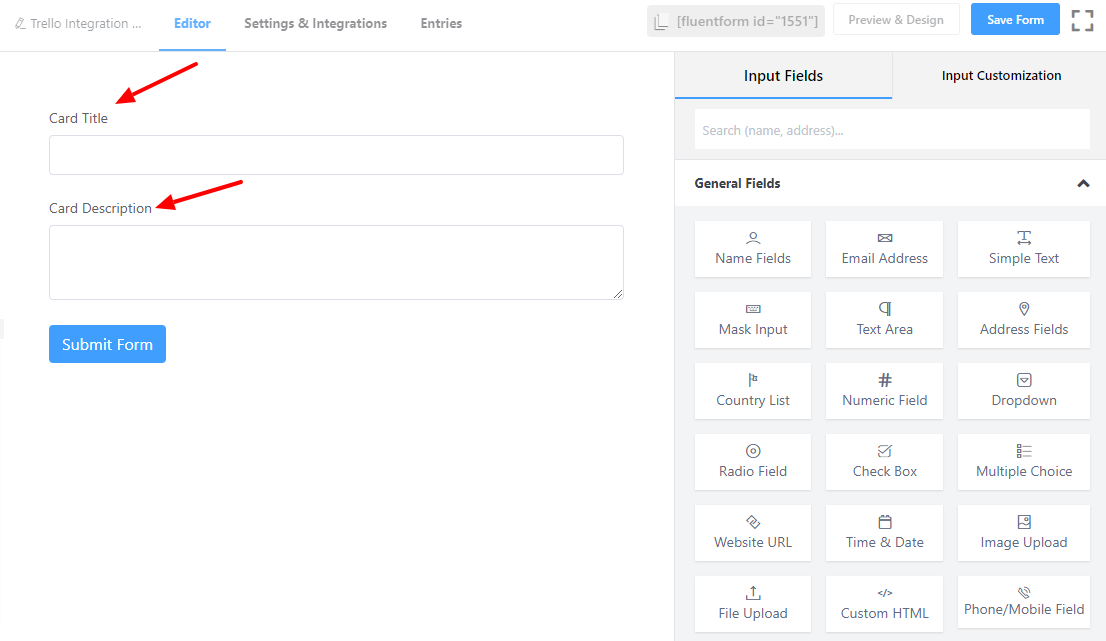 Make sure to click the Save button after creating your form. Then go to the Integration Modules tab on the left sidebar and Enable the Trello module.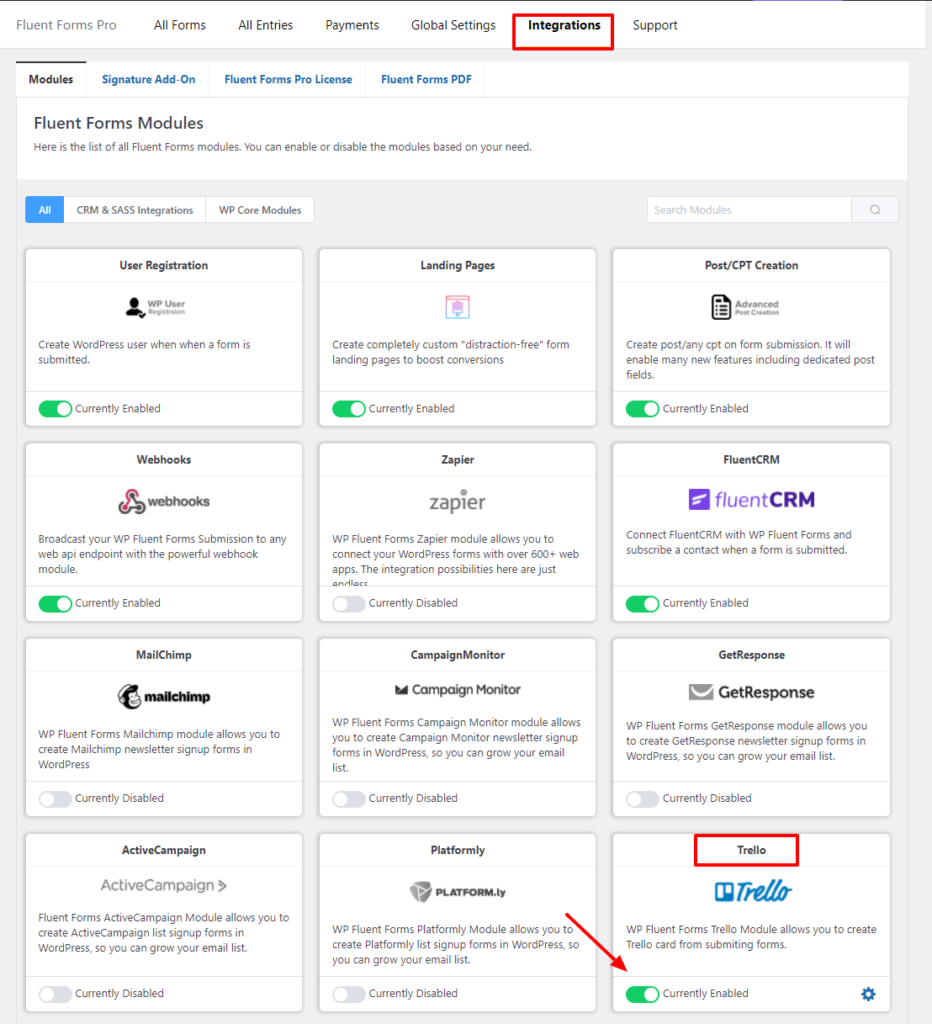 Now, let's go to the Global Settings of Fluent Forms to integrate your Trello account into the form. In the Trello API Settings, click on the Get Access Token to authenticate Trello. You'll then be taken to Trello's page where you have to click Allow to access your account.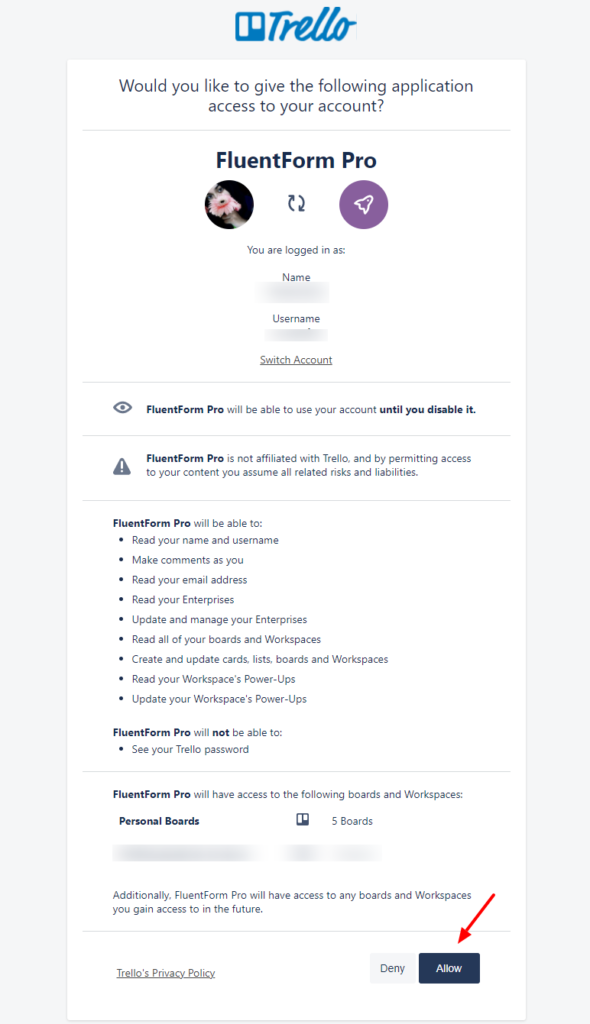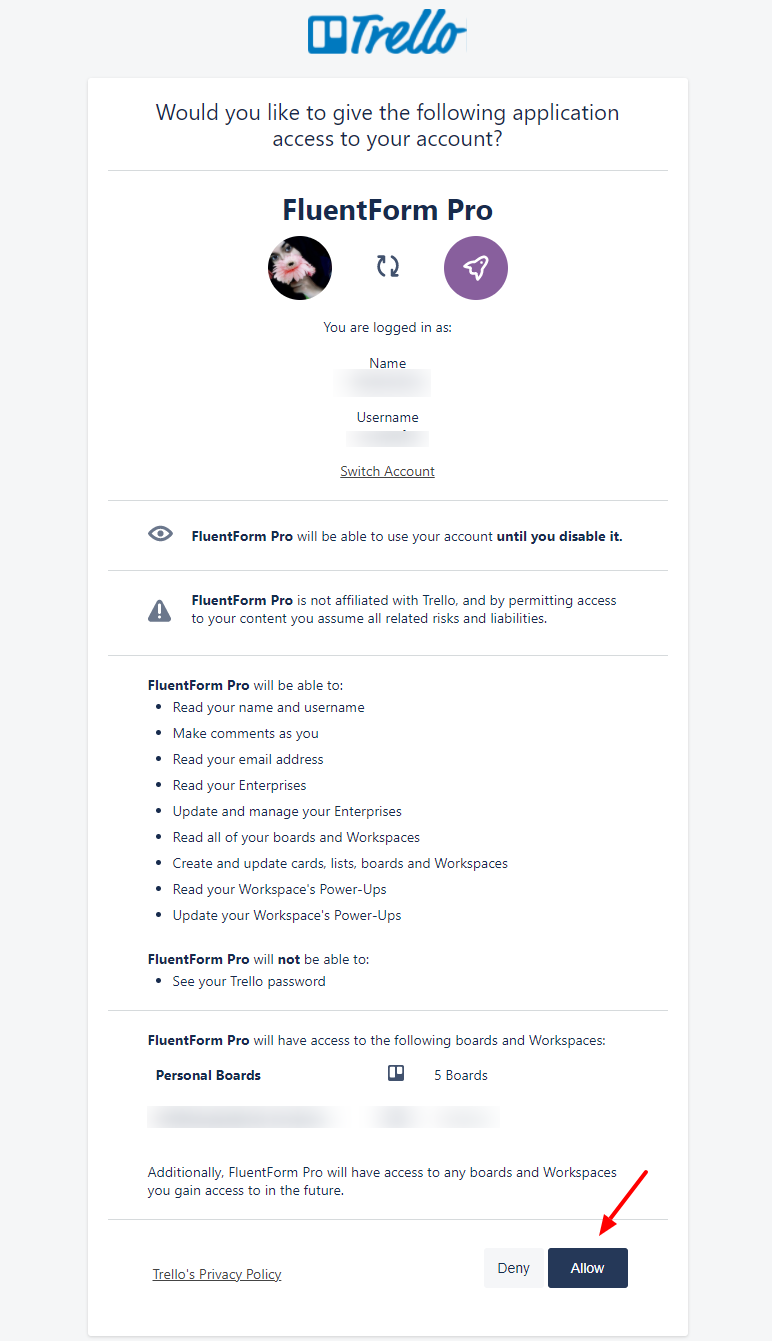 After that, an access token will be provided by Trello. Copy and paste this on the Trello Access Key option on the API settings page. Lastly, just click the Verify Trello button.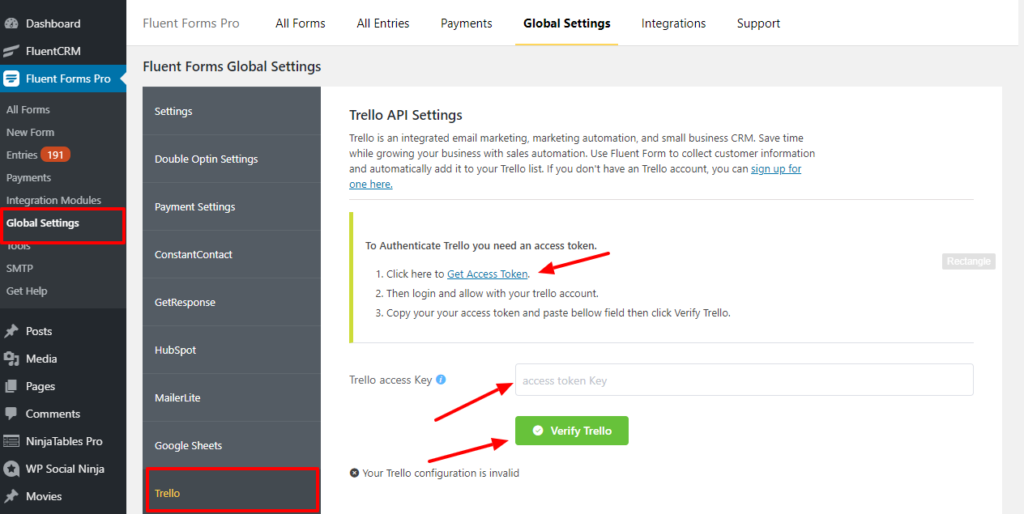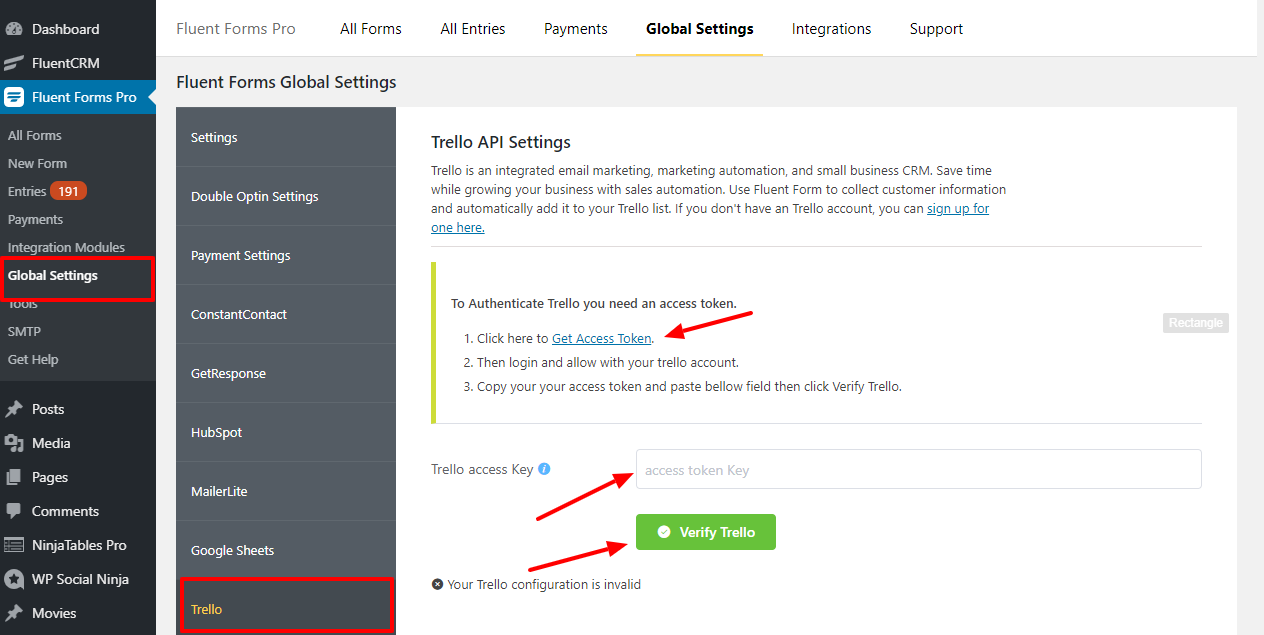 Next, go to the Settings & Integrations tab of your form and click on Marketing & CRM Integrations option. This will take you to the All Form Integrations page, here you have to click over Add New Integration on the top right corner. Then scroll down and select Trello Integration from the dropdown menu.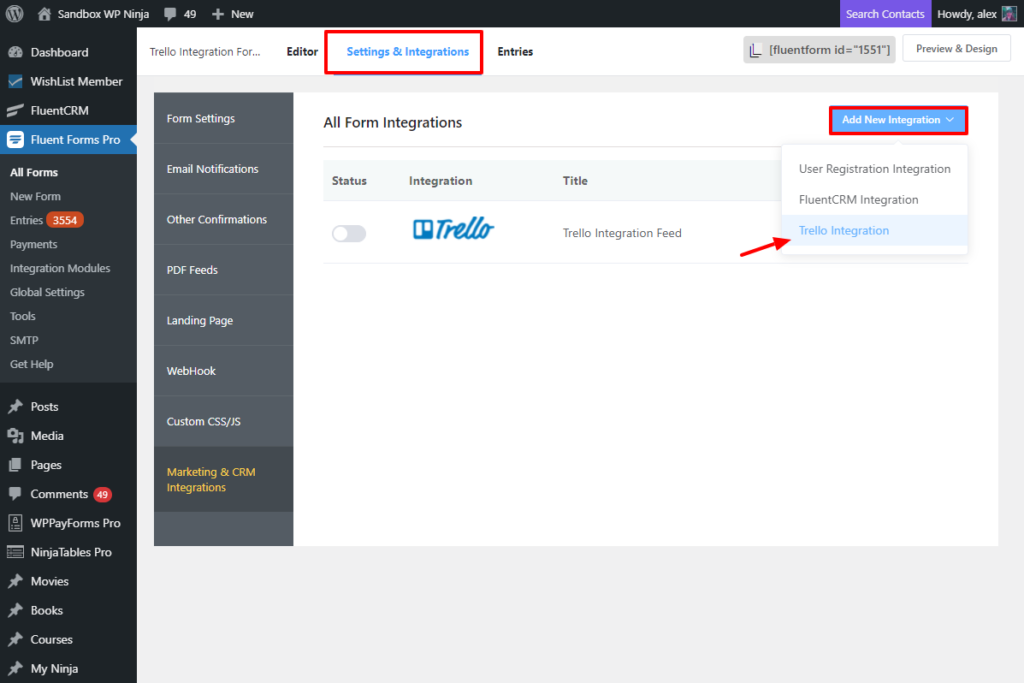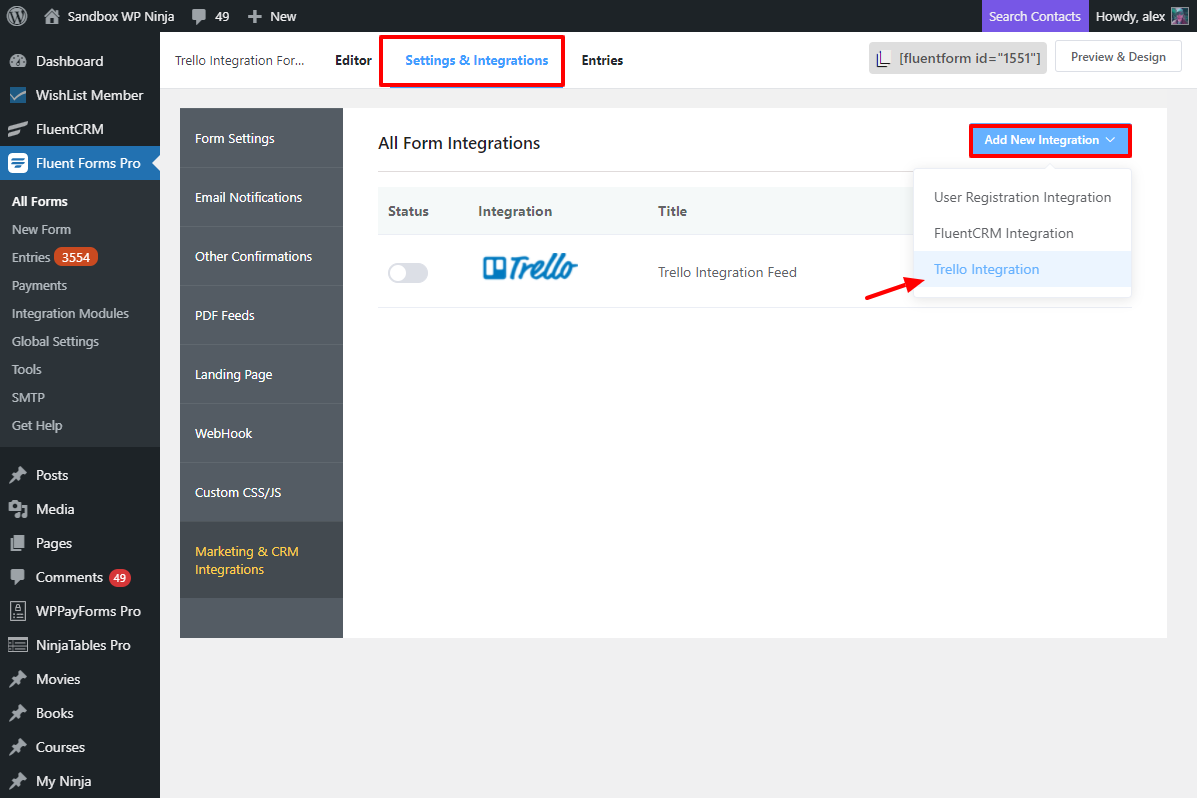 You will notice some options appearing on the Trello Integration Feed page. Here, you can add your Feed Name. And in the Trello Configuration option, you need to Select Board, List, Card Label & Members. When you select the members, only those who have access to that particular board can be added here.
Then choose your Card Title, Card Content & Card Position. If required you can also Enable Conditional Logics for your feed. Check the Status feed to enable your Trello Feed. Lastly, click on the Create Trello Feed button.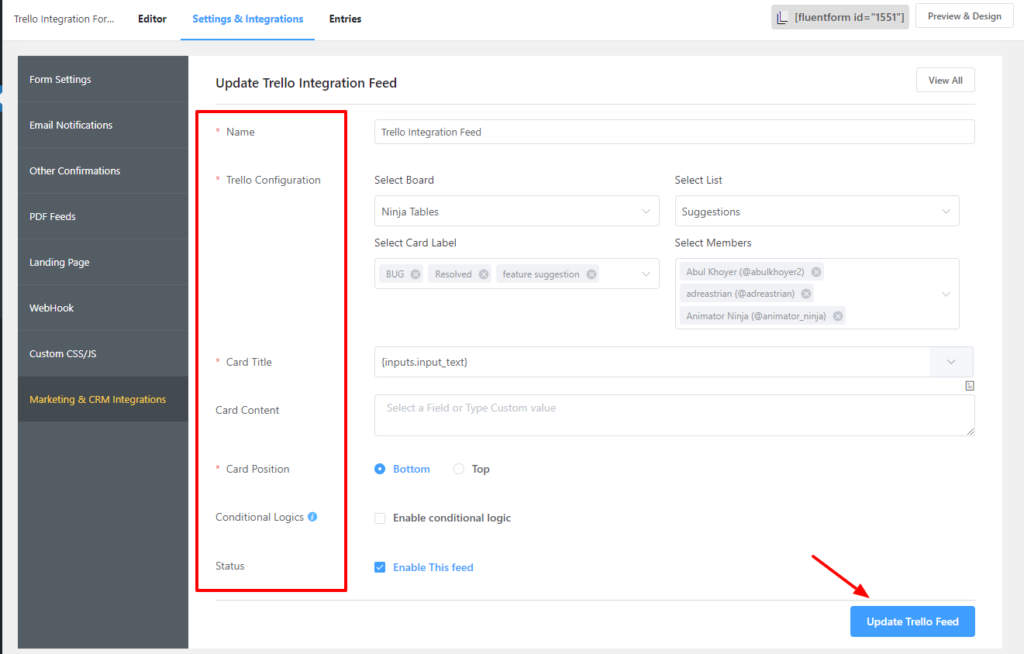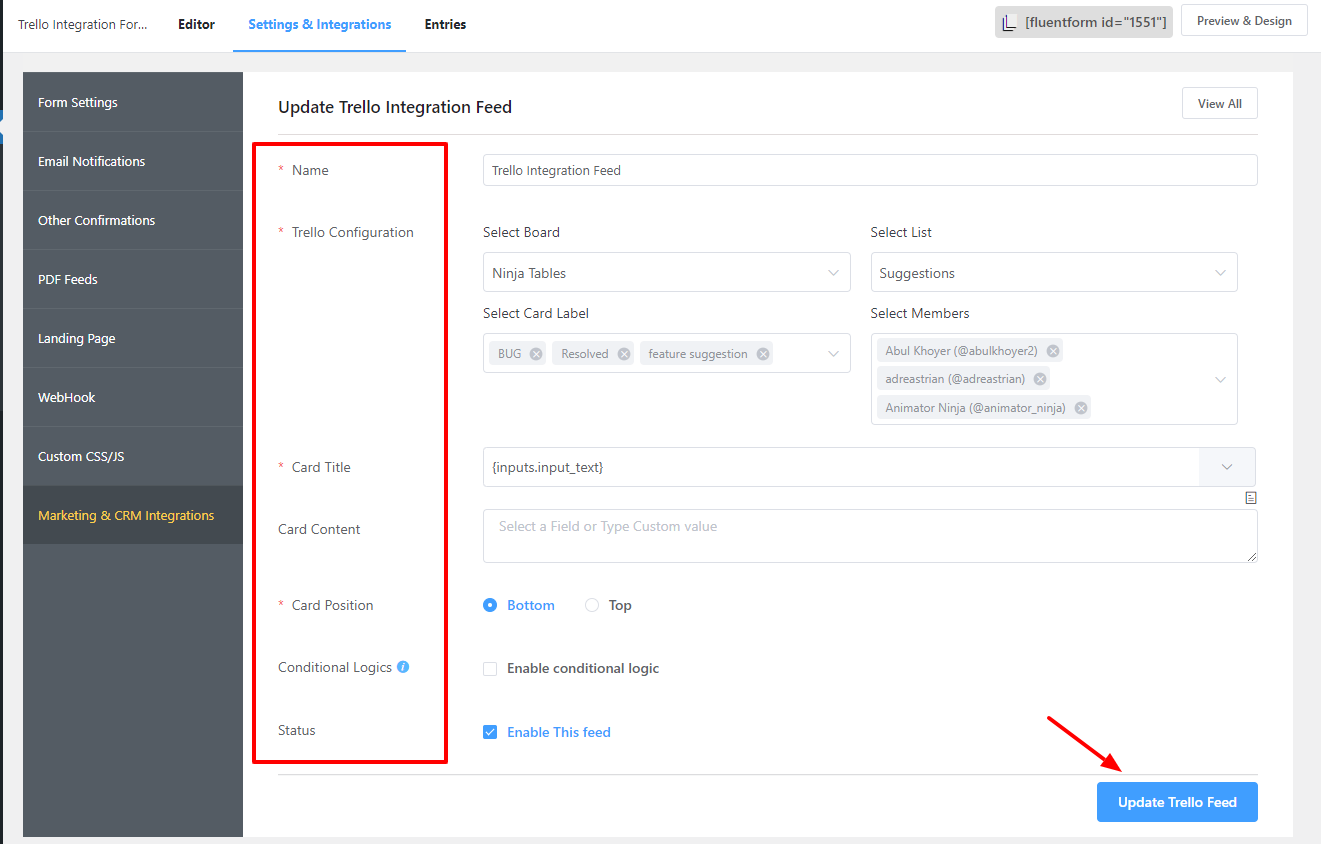 Here comes the best part! According to the example when the form is submitted. The given data will be displayed in the Card that was selected before. Check out the screenshot given below.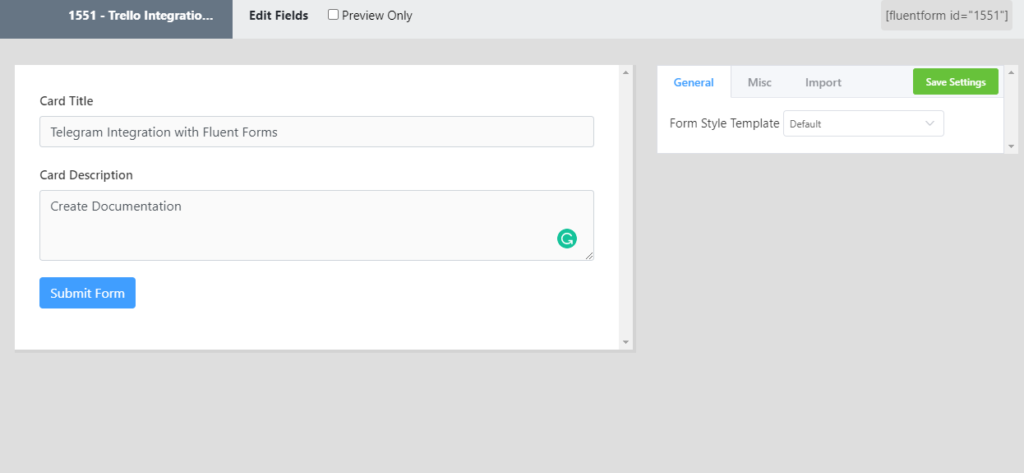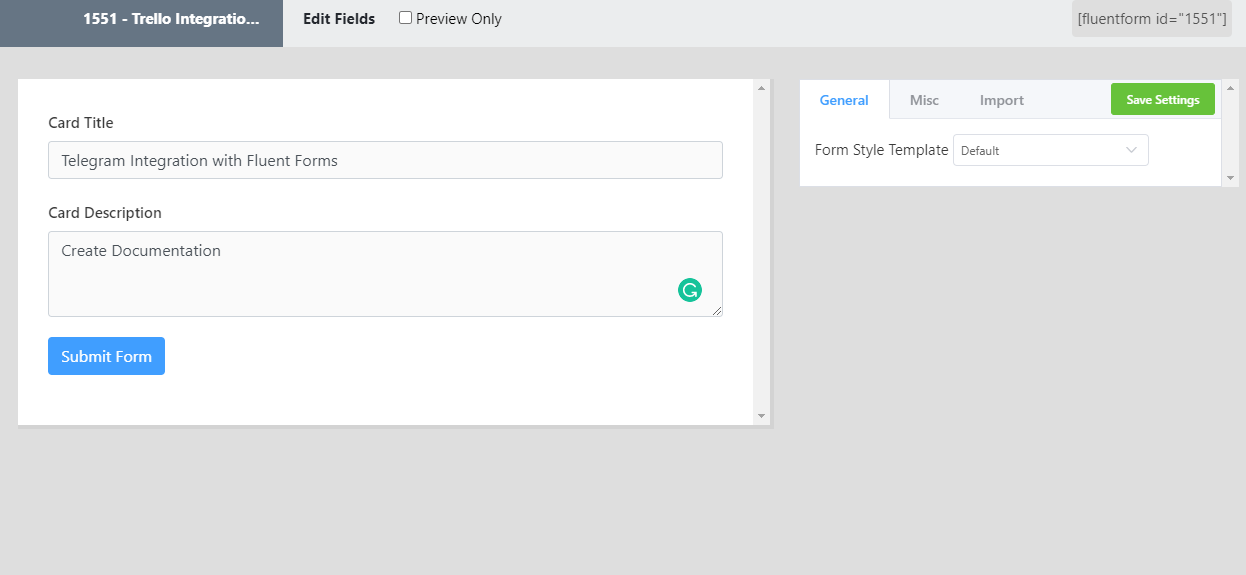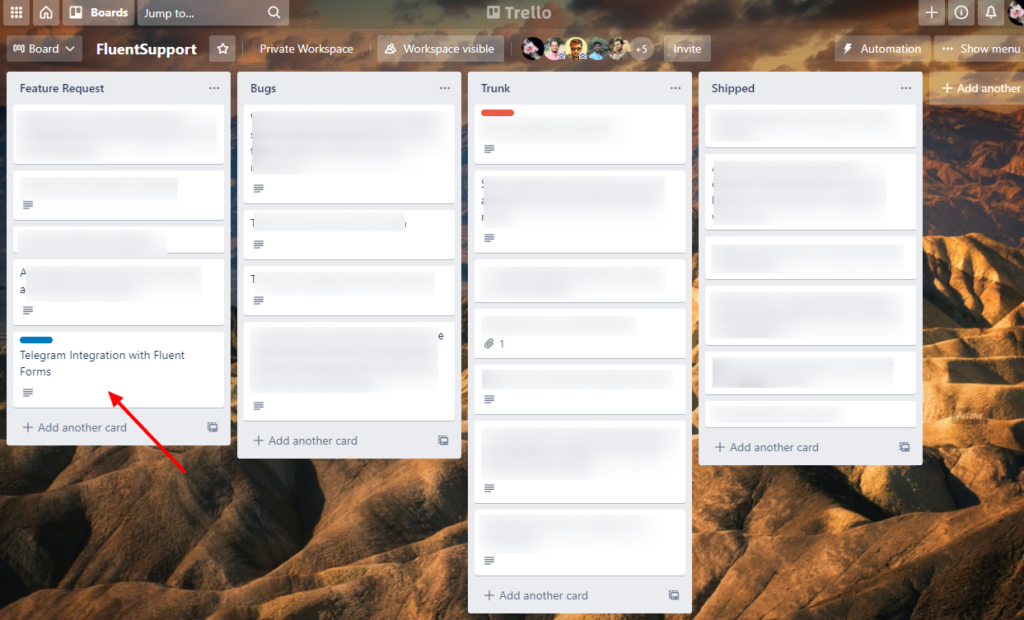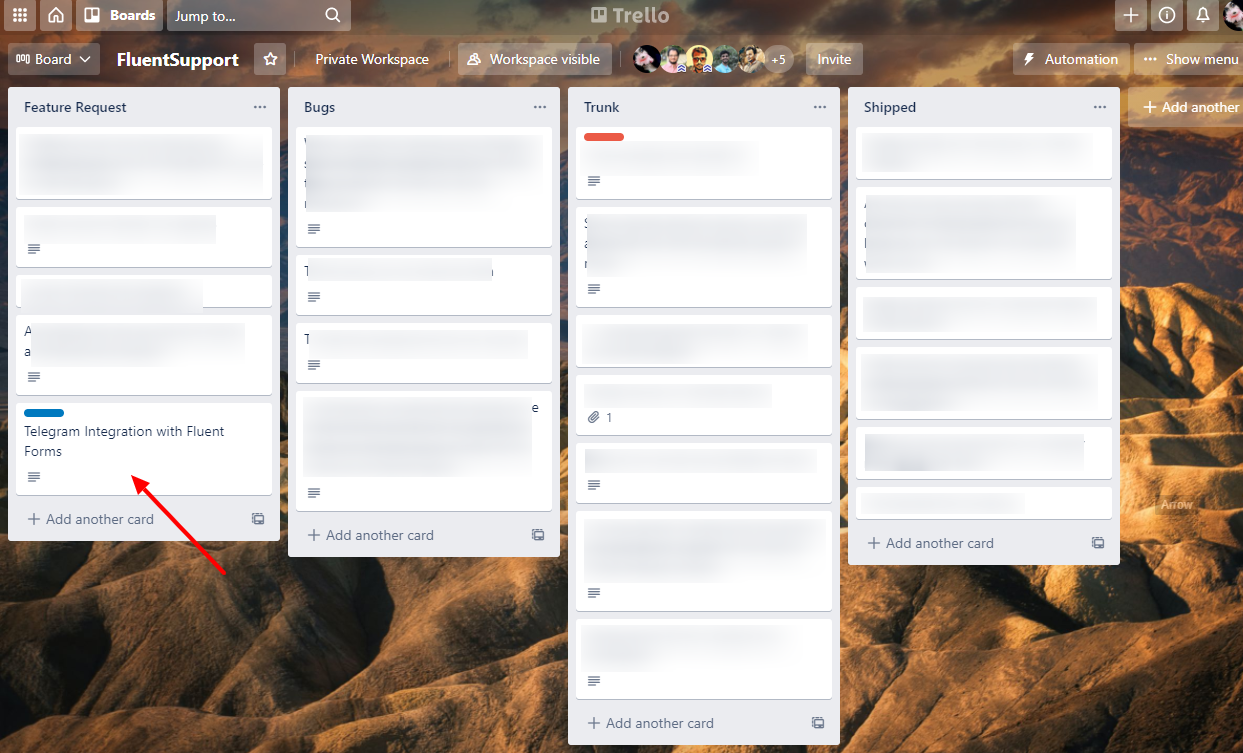 This is how easily you can integrate your Trello with WP Fluent Forms.