GetResponse integration with WP Fluent Forms
Integrate your GetResponse account easily with WP Fluent Forms and send emails to your users with no hassle. Here is how you can integrate GetResponse with WP Fluent Form entry list.
Steps to Integrate GetResponse with WP Fluent Forms
Activate the GetResponse Module.
Name & Generate API Key.
Use the API key with GetResponse Module.
Create/Use a Form with Fluent Forms.
Setup Integrations feed & Map the GetResponse fields.
Go to Fluent Form Pro, Click on Integration Modules and Turn on the GetResponse Module as shown on the screenshot below.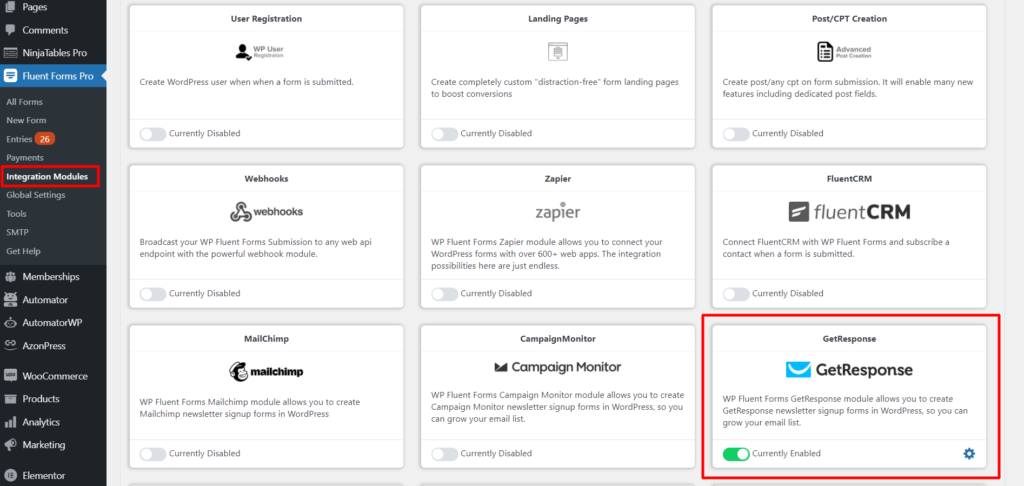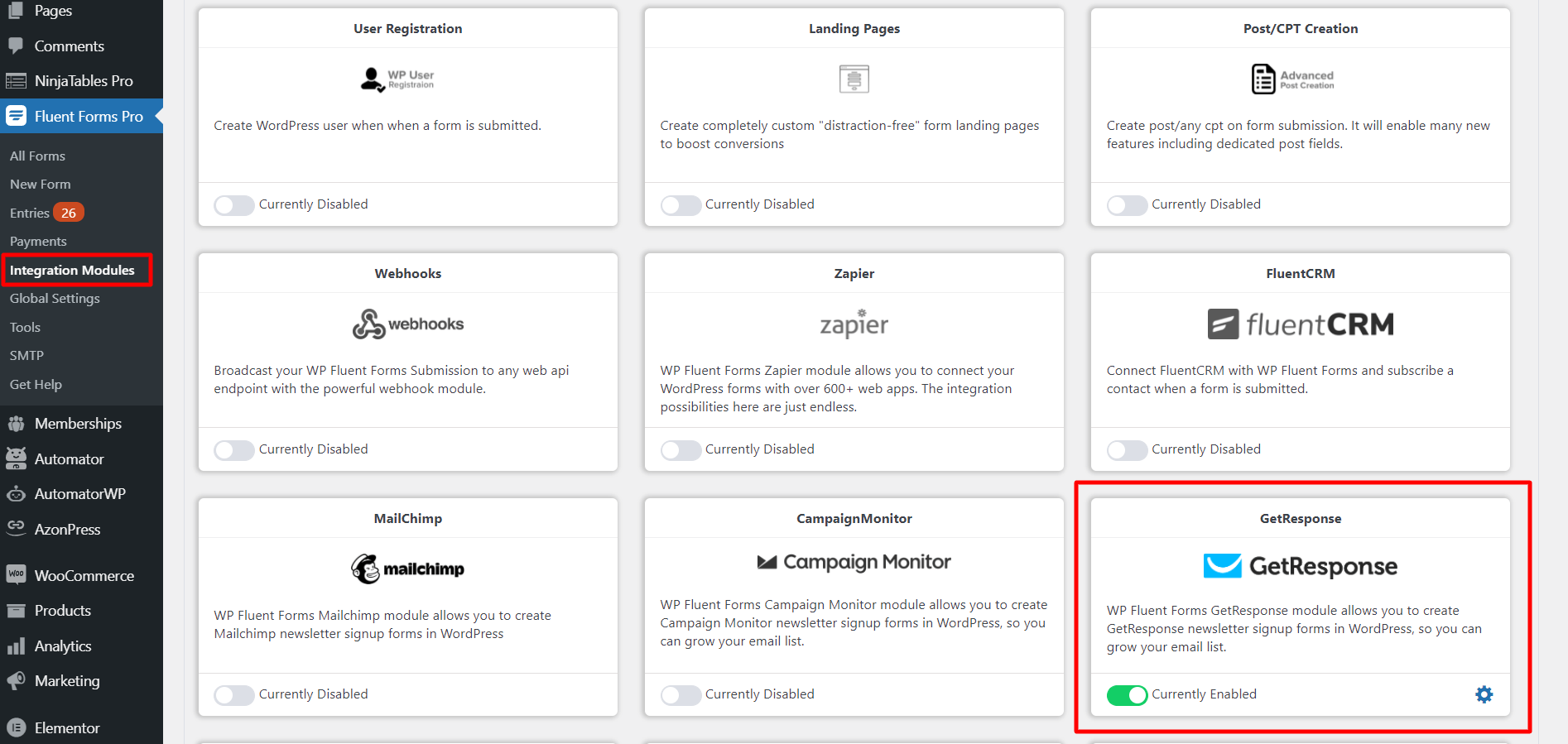 Again click on Fluent Form Pro and go to Settings as shown on the screenshot below. You will be asked for a GetResponse API Key here.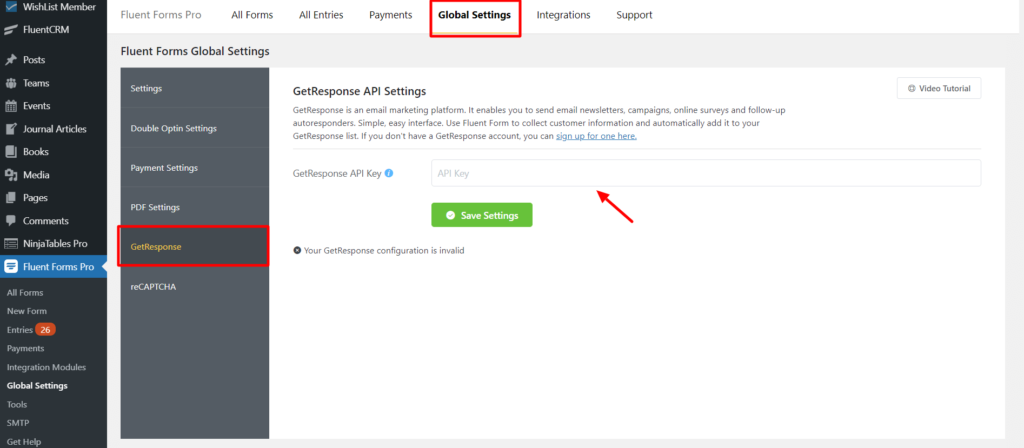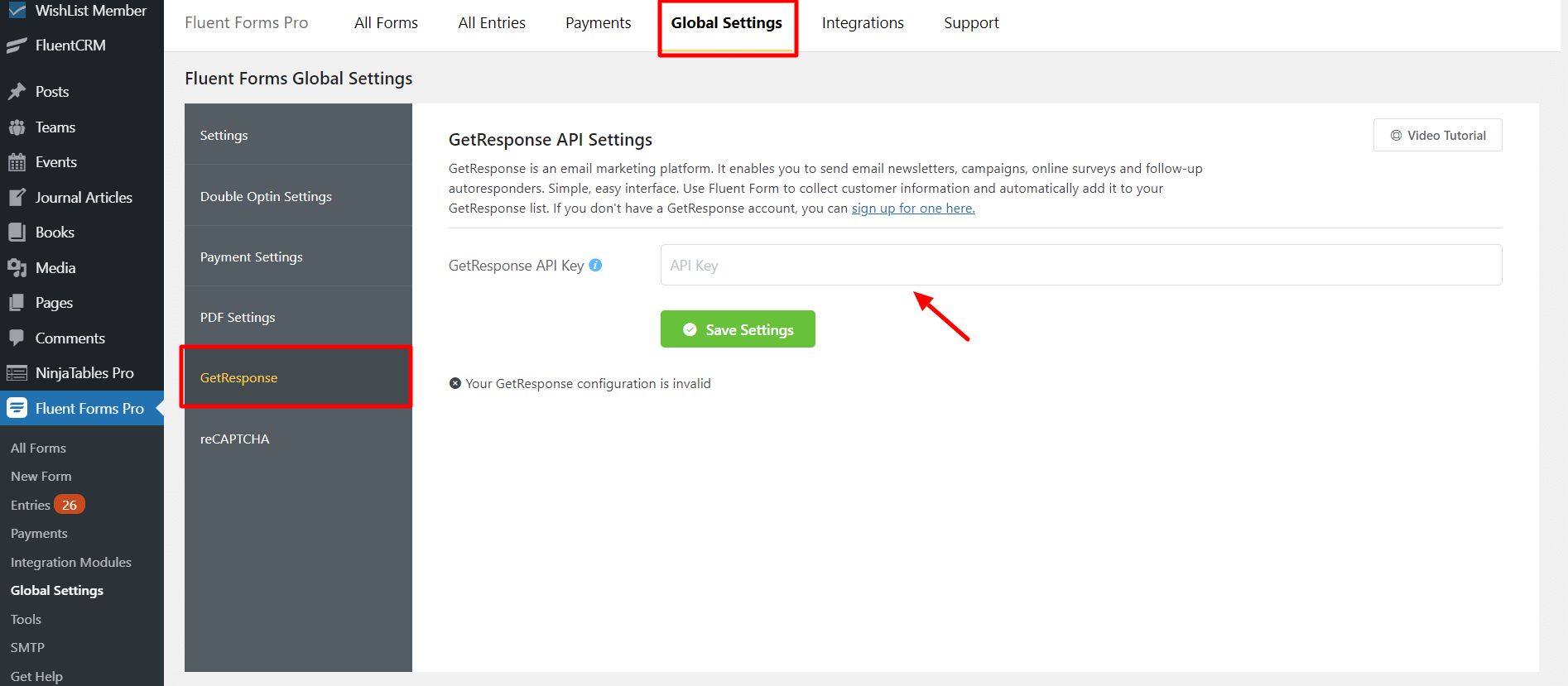 To retrieve the API Key, log in to your GetResponse profile. If you don't have a GetResponse account, you can sign up for one here. Click on the menu icon from your profile on the top-left corner of the page and go to Integrations & API.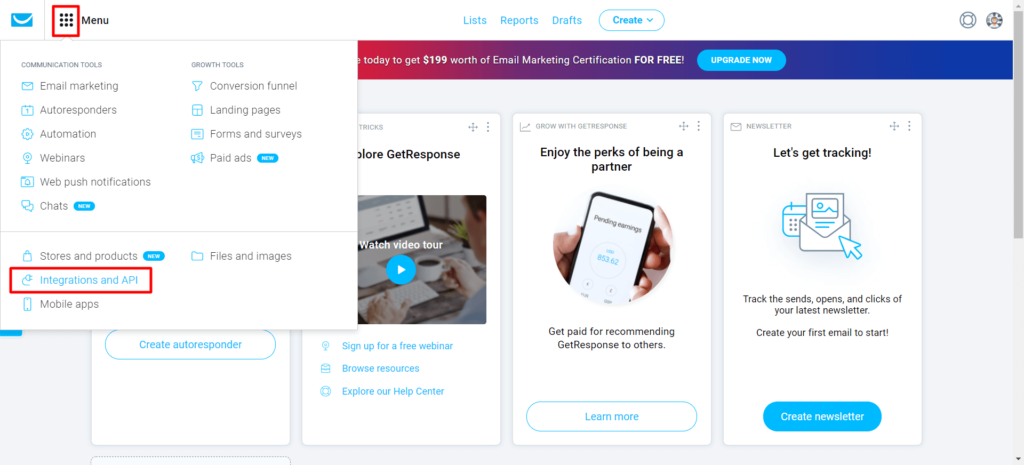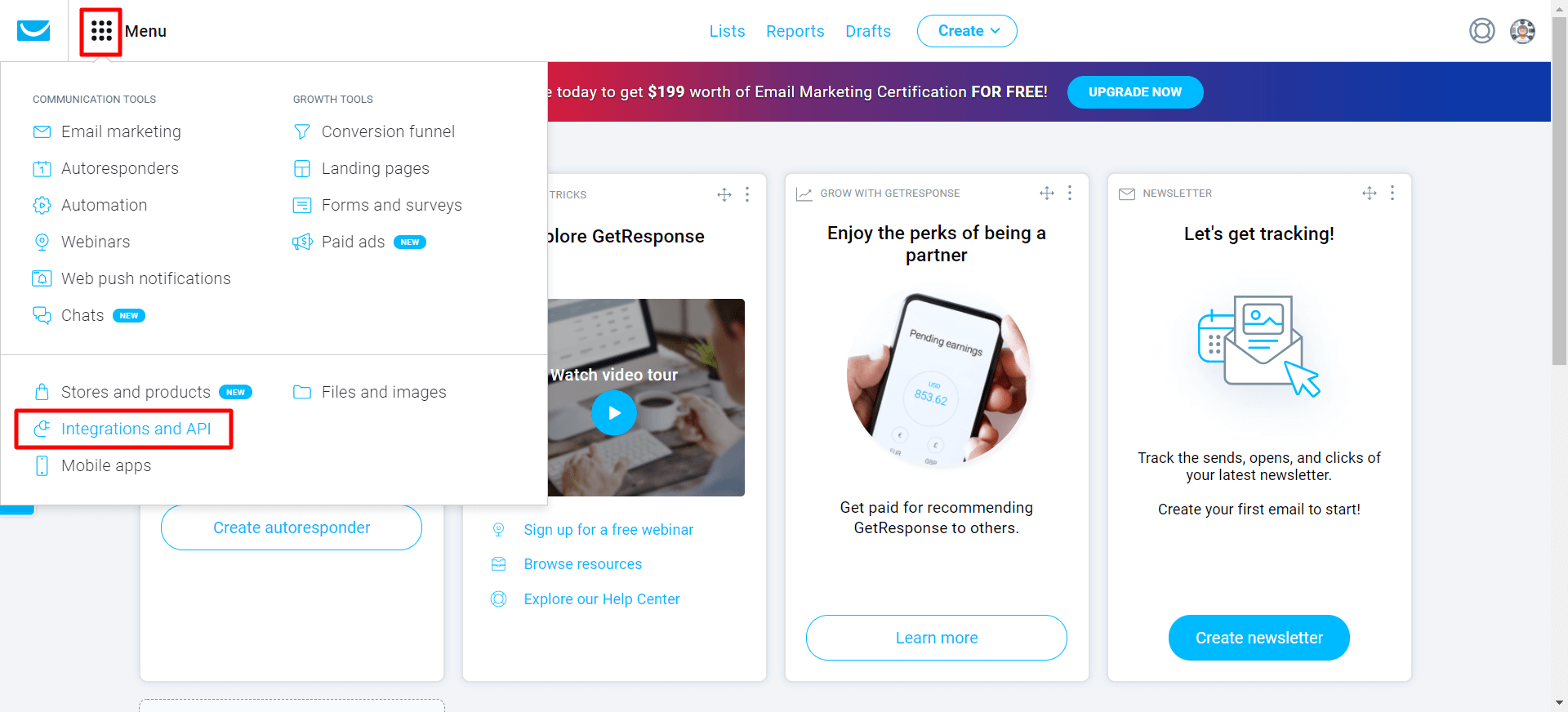 On the next page, click on API on the sidebar as shown on the screenshot below. If you don't have an API key Click on Generate API Key. Name the API key and click on generate. An API Key will be generated and ready to be copied.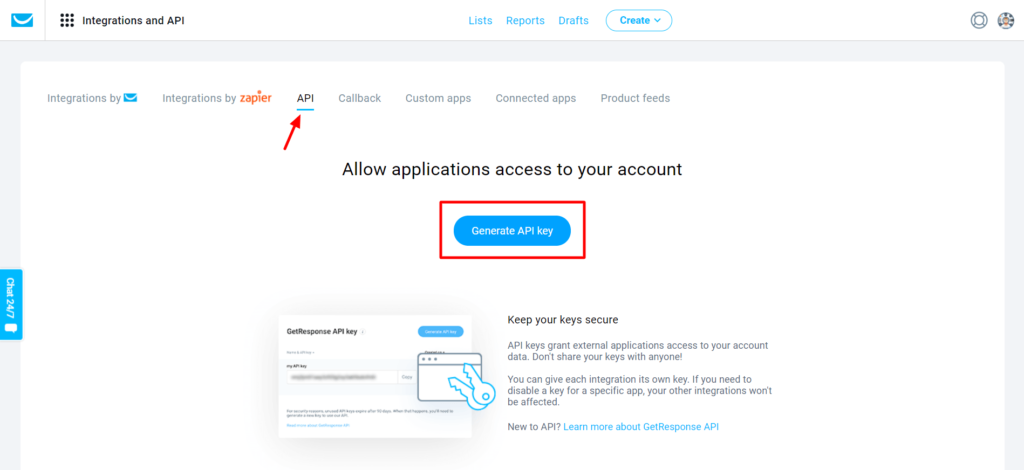 Copy the API Key from here and paste it to WP Fluent Forms GetResponse API Key field and click on Save settings.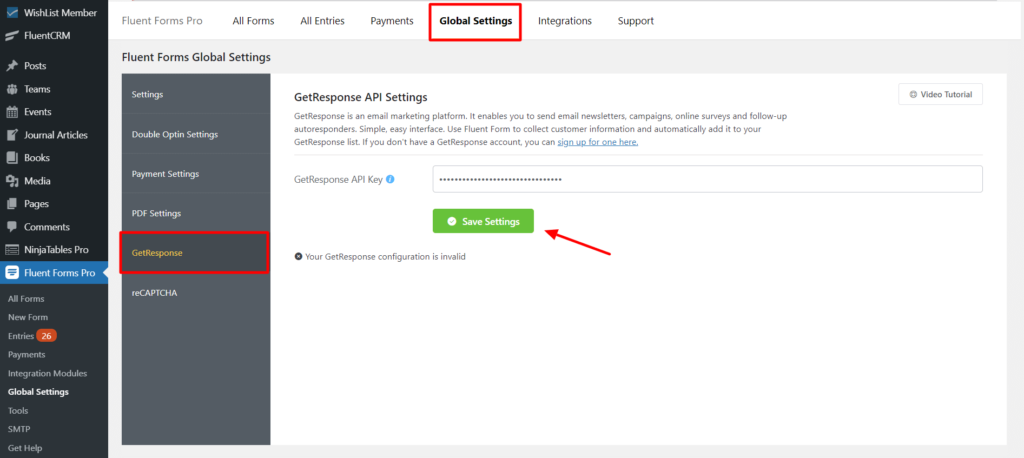 Now go to the settings of the particular form the entries of which you want to be listed in GetResponse.
Click on Add New Integration, and select GetResponse Integration. Configure the GetResponse settings as required.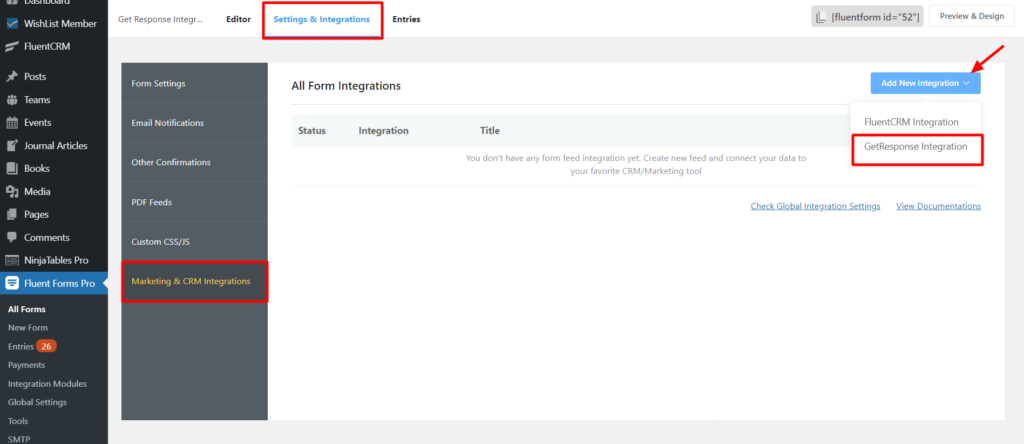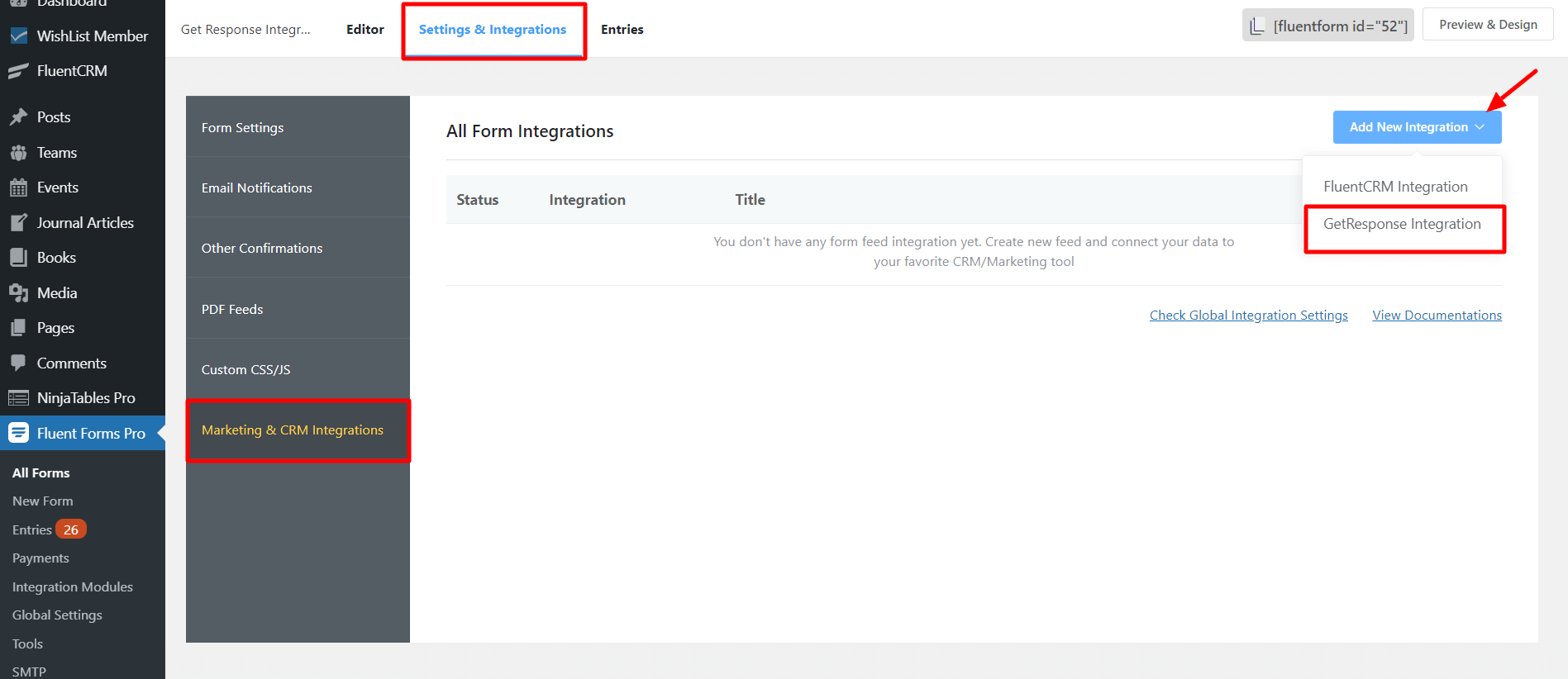 Name the feed and select from the dropdown the GetResponse List this form's entries will be listed in.
Map the GetResponse Fields with the form's input fields (e.g. Email Address with Email, Name with names, etc). Set Conditional Logic if needed which can be set just like the regular Conditional Logic of WP Fluent Forms and The subscribers will be added to the list only if they satisfy the conditions set.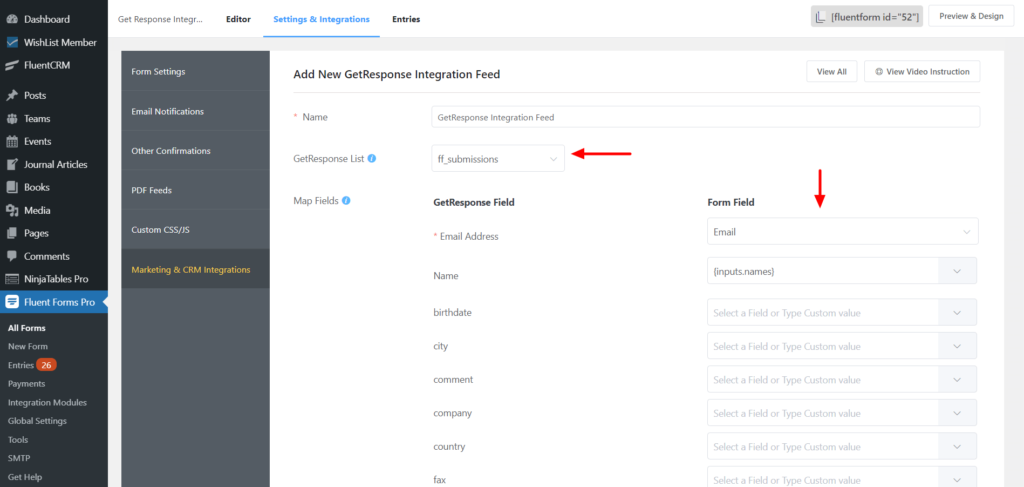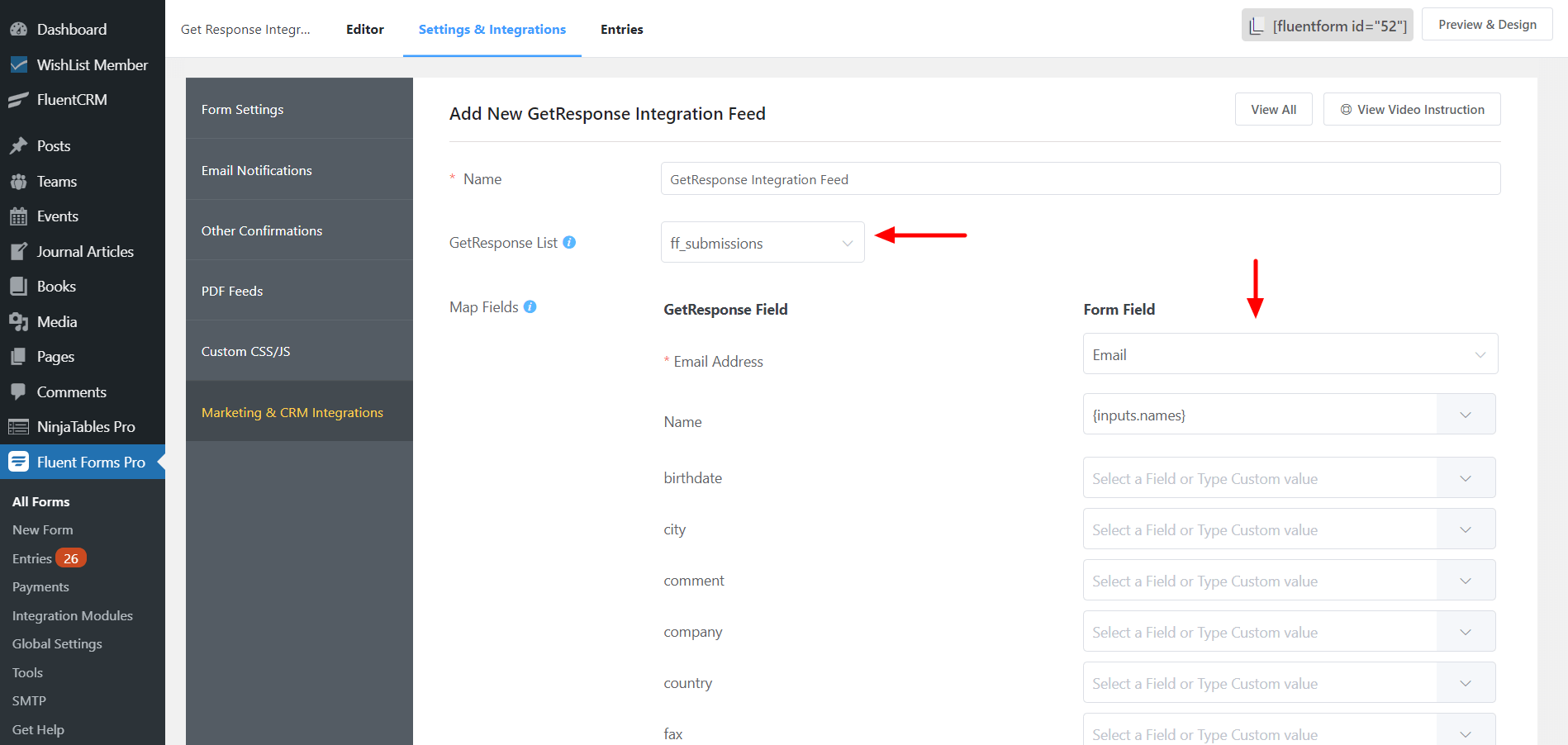 See more about field types of WP Fluent Forms
Click Create GetResponse Feed to finalize the settings.