How to Import and Export WP Fluent Forms
Would you like to export any of your fluent forms from your current site and import it on another site? The Import/Export feature in WP Fluent Forms allows you to migrate your forms to another site so that you don't need to create a form again from scratch.
Let's see how to use the Import and Export feature for WP Fluent Forms.
How to Export WP Fluent Forms:
To use the Import and Export feature, hover over Fluent Forms and click on Export/Import. Once you're there, select the Export tab as shown in the screenshot below.

From the Export tab, click on the Select form. You will see all your forms that are available for export. Select the form you wish to export, then click the Export button.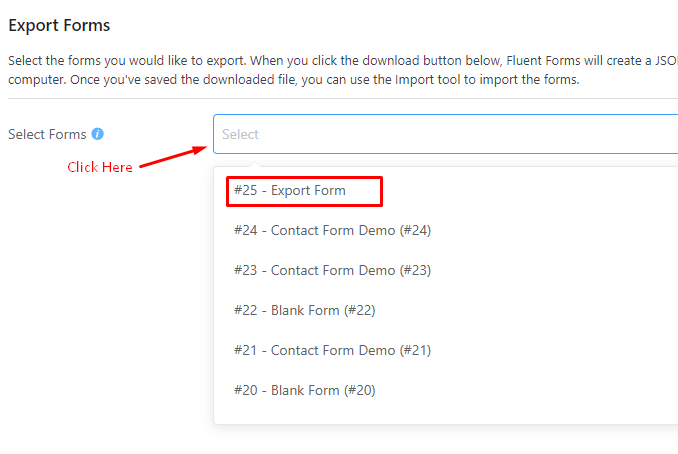 As your form will be exported, go ahead and save it.
How to Import WP Fluent Forms:
To import a form, click on the Import tab. Now click the Choose a file button and select a WP Fluent Forms file from your computer.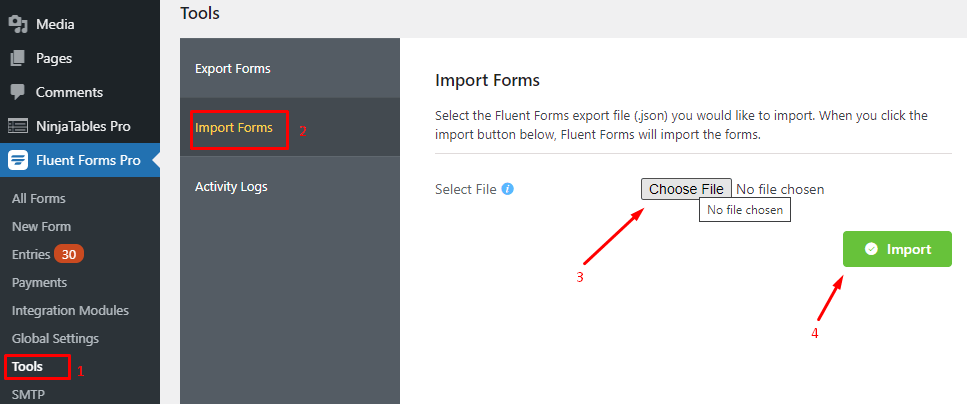 After choosing a file click the import button. The form will be successfully imported and you will see a notice about it.
Now go back to All Forms and the first form is your imported form.