Send Users Email Notification with Fluent Forms
Here is another kind of email notification you can send using the Email Notification feature. If you want to send your subscriber a notification of what they have submitted to your form and confirm it, you can do that too using the Email Notification system in Fluent Forms.
Go to

Settings of a form → Email Notifications (sidebar) → Add Notification

& Name the notification.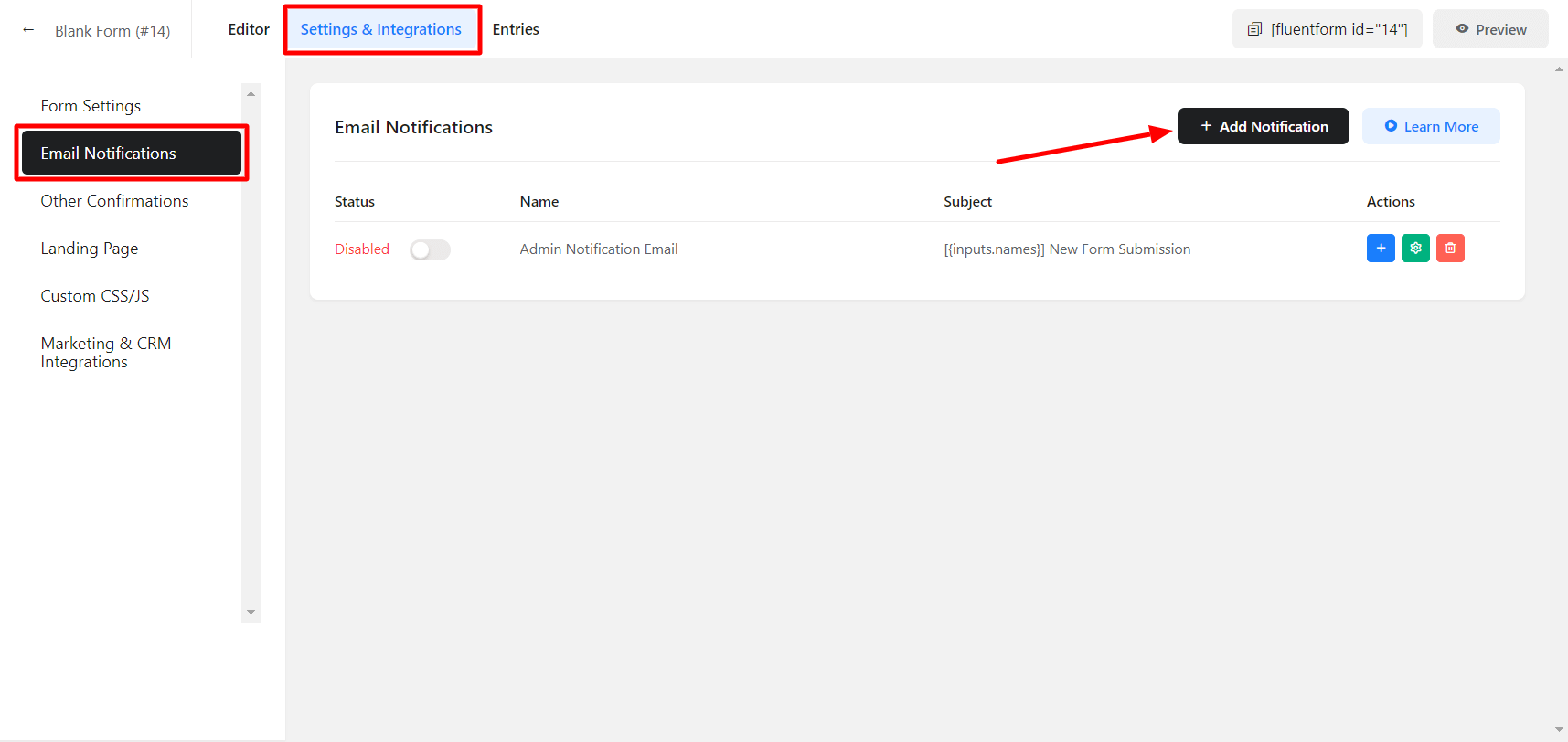 Choose

Select a Field

in

Send To

option.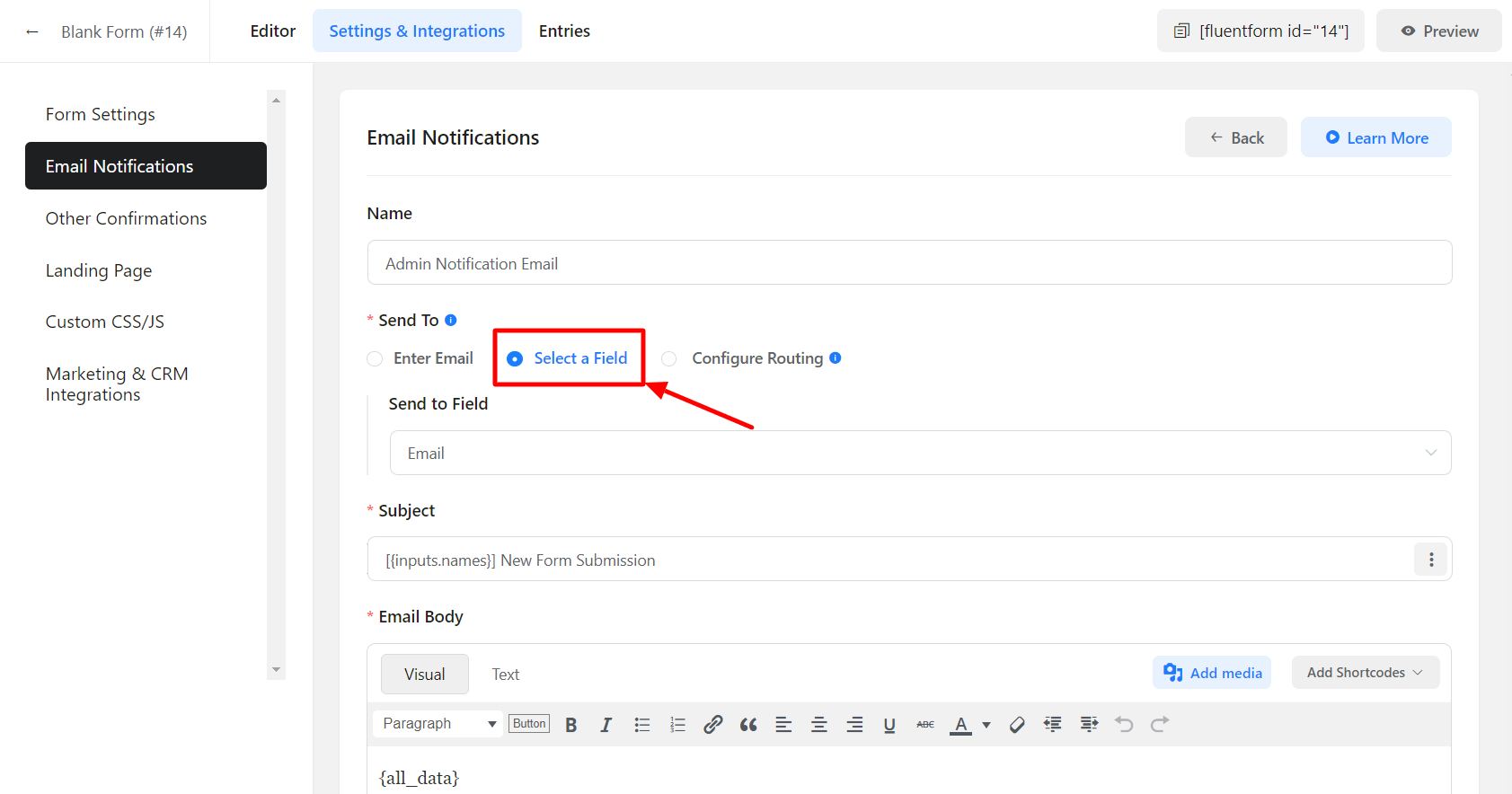 To configure this feature, define an Email input field in your form whose value will receive the confirmation email. You can select this field from the drop-down menu beside the

Send To Field

.
Configure the

Subject & Message that is to be sent out to the entries in the following fields. Use the Add Shortcodes

drop-down for ease of use. Also, edit the message body in HTML codes in the Text tab for advanced customization.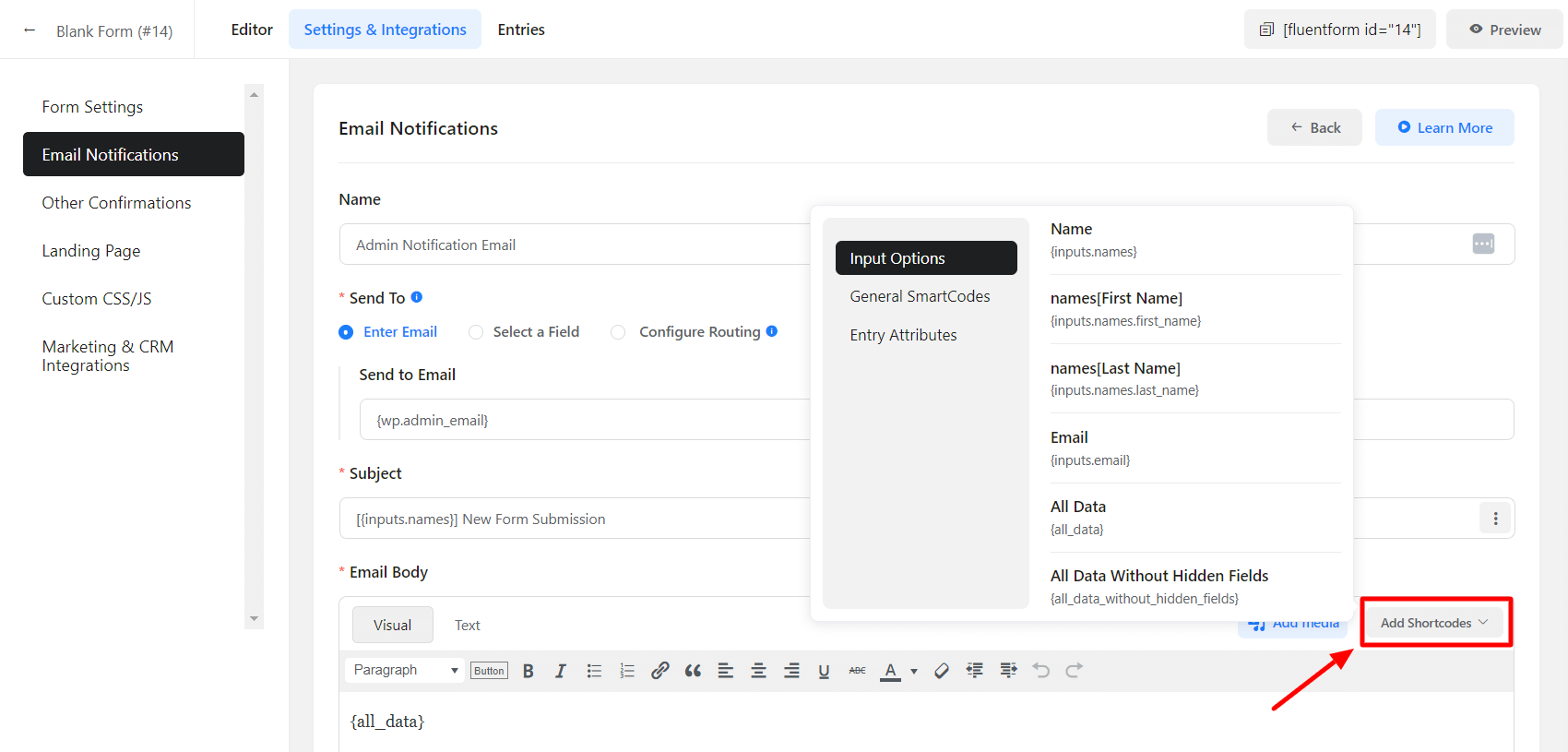 In the

Advanced option, you can also define the From Name, Email Address, and Reply-To

address that is to be shown in the notification email sent to the addressees of the notification email. And define which email addresses the notification emails will be sent to in the

BCC

field.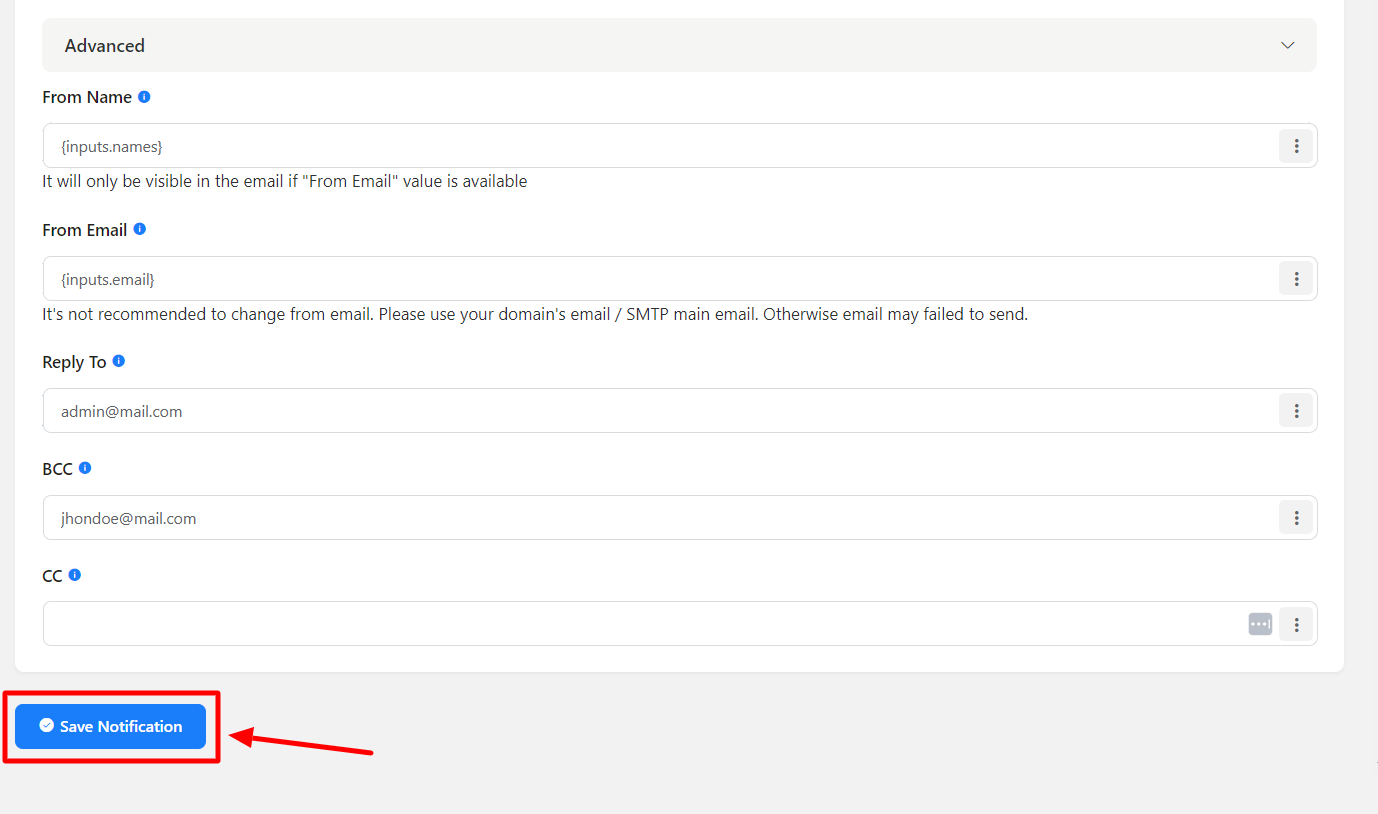 When all is set, click on the

Save Notification

button. Otherwise, this notification setup will not be effective.