How to Integrate reCAPTCHA V3 Service in Fluent Forms
To protect websites from spam, you can apply reCAPTCHA, a free service offered by Google. Fluent Forms offer you a dynamic reCAPTCHA testing opportunity to secure your forms & websites from spam.
To add reCAPTCHA V3 to your form, you need to have a Site Key and a Secret Key from Google.
You have to integrate this service into your Fluent Forms. Before integrating, the outlook of the field looks invisible.
To get this & make this visible, follow these instructions-
Go to the Google reCAPTCHA website.
Sign in with your Google Account.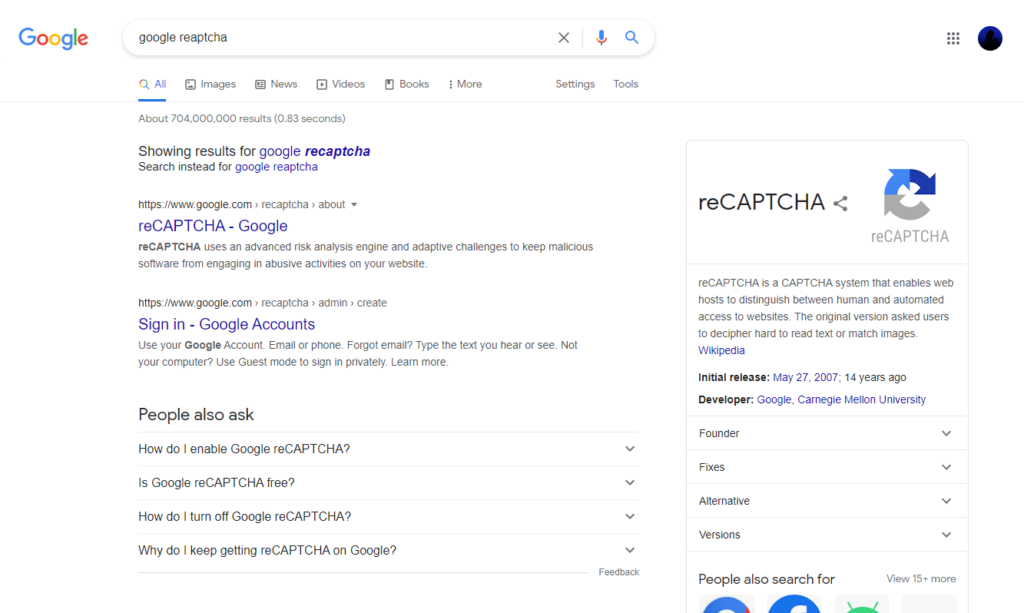 Click on the first result address (google.com/recaptcha), and consequently, you will be redirected to that website.
Now click on the Admin Console button at the top of the page.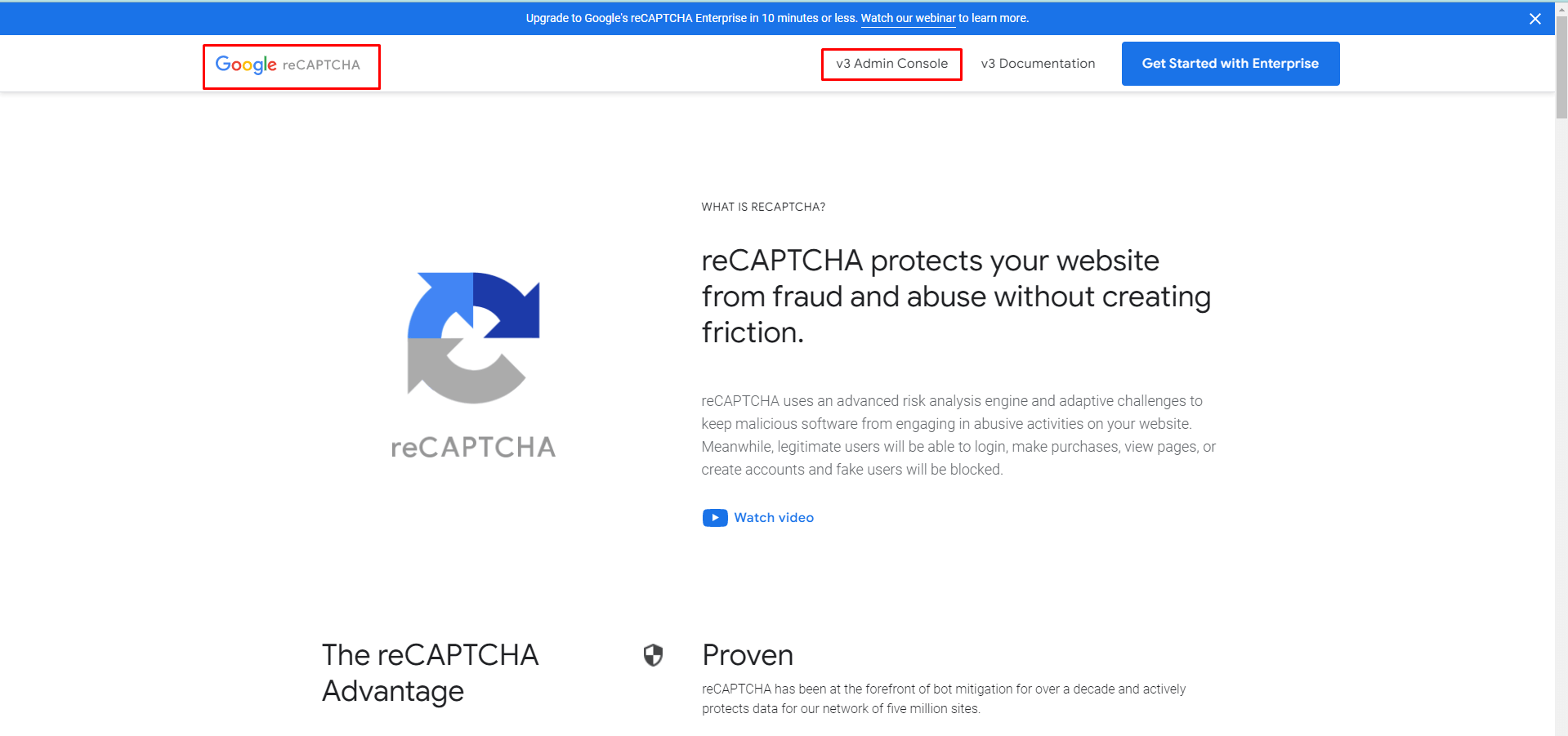 It will redirect you to the registration page.
Register your site by defining a label.
Choose the reCAPTCHA Version 3.0
And adding the domains, you will be deploying reCAPTCHA in.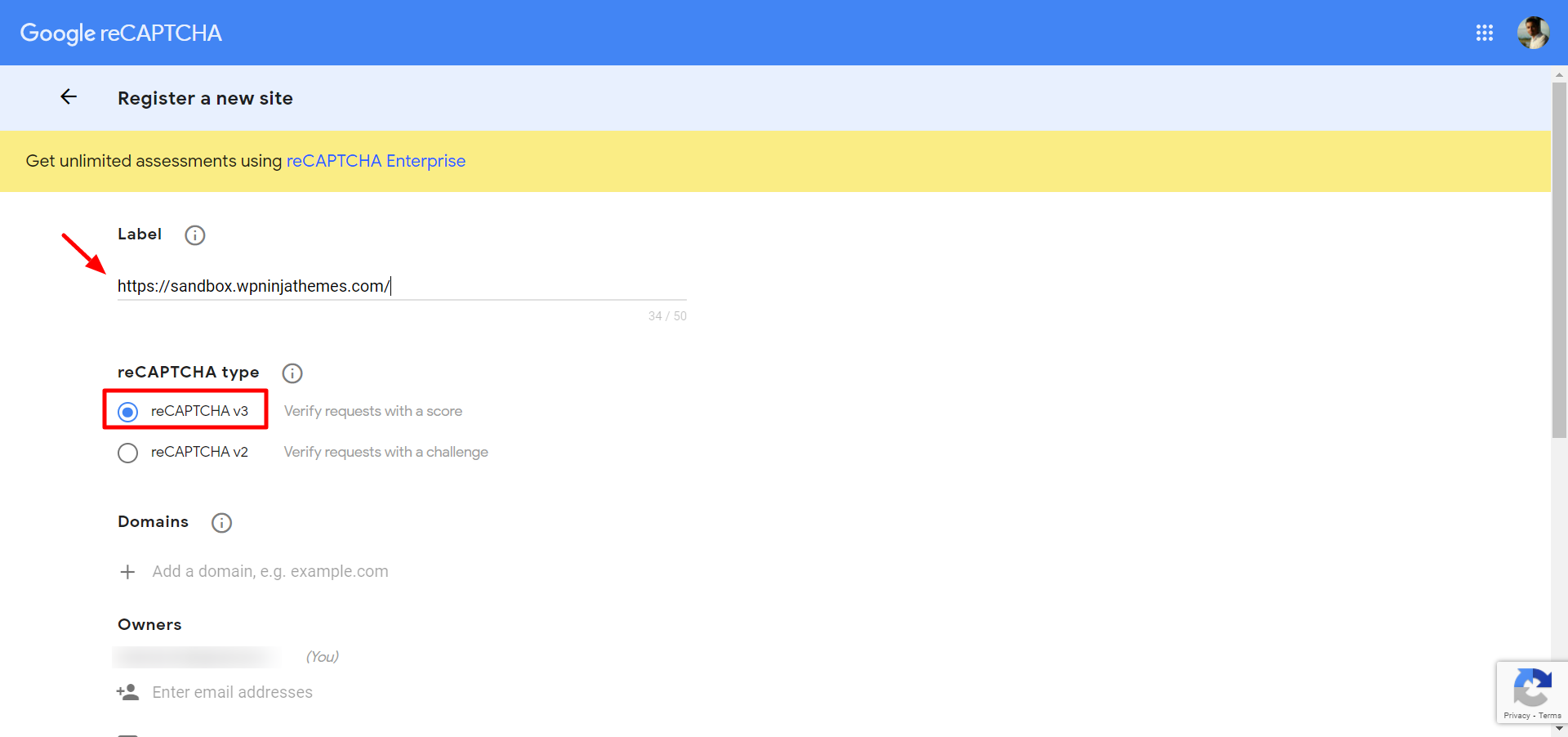 The next page will give you a site key and a secret key.
Copy and keep them to use in the next step.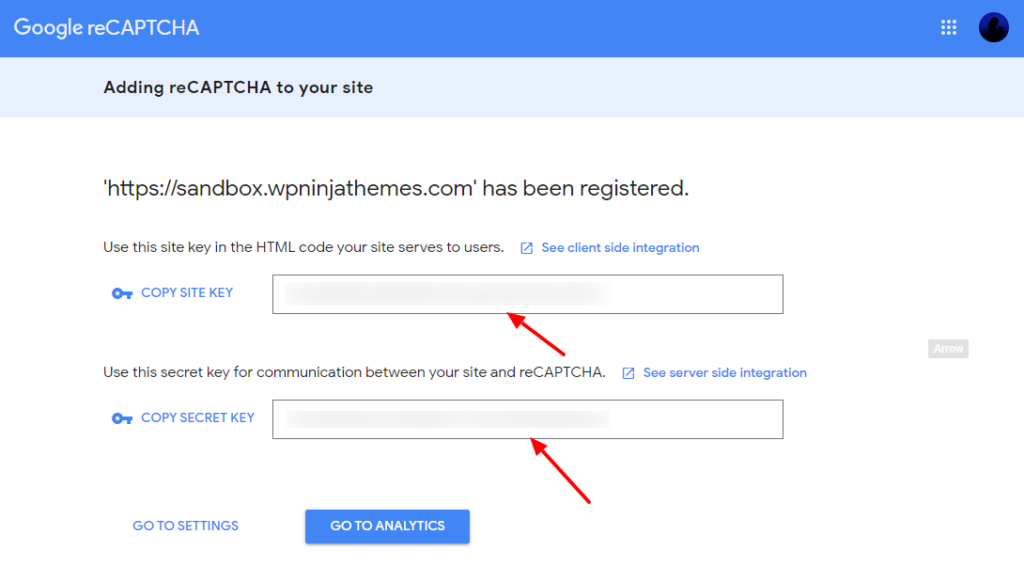 You have the required keys; now go to the Global Settings of Fluent Forms.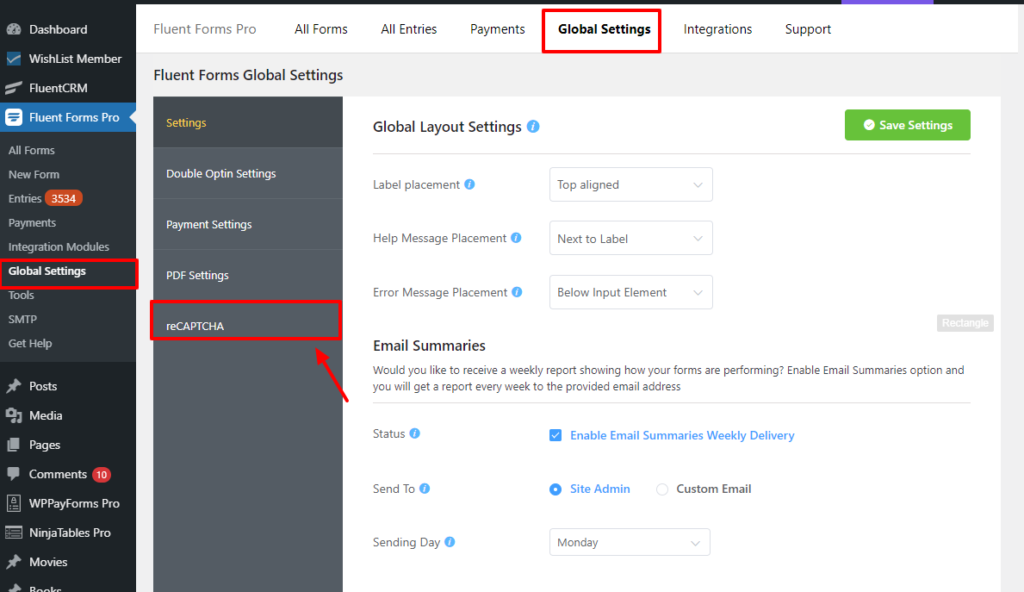 Click on reCAPTCHA; then, you will be taken to the Google reCAPTCHA Settings page.
Paste your Site Key & Secret Key to the fields and Save Settings.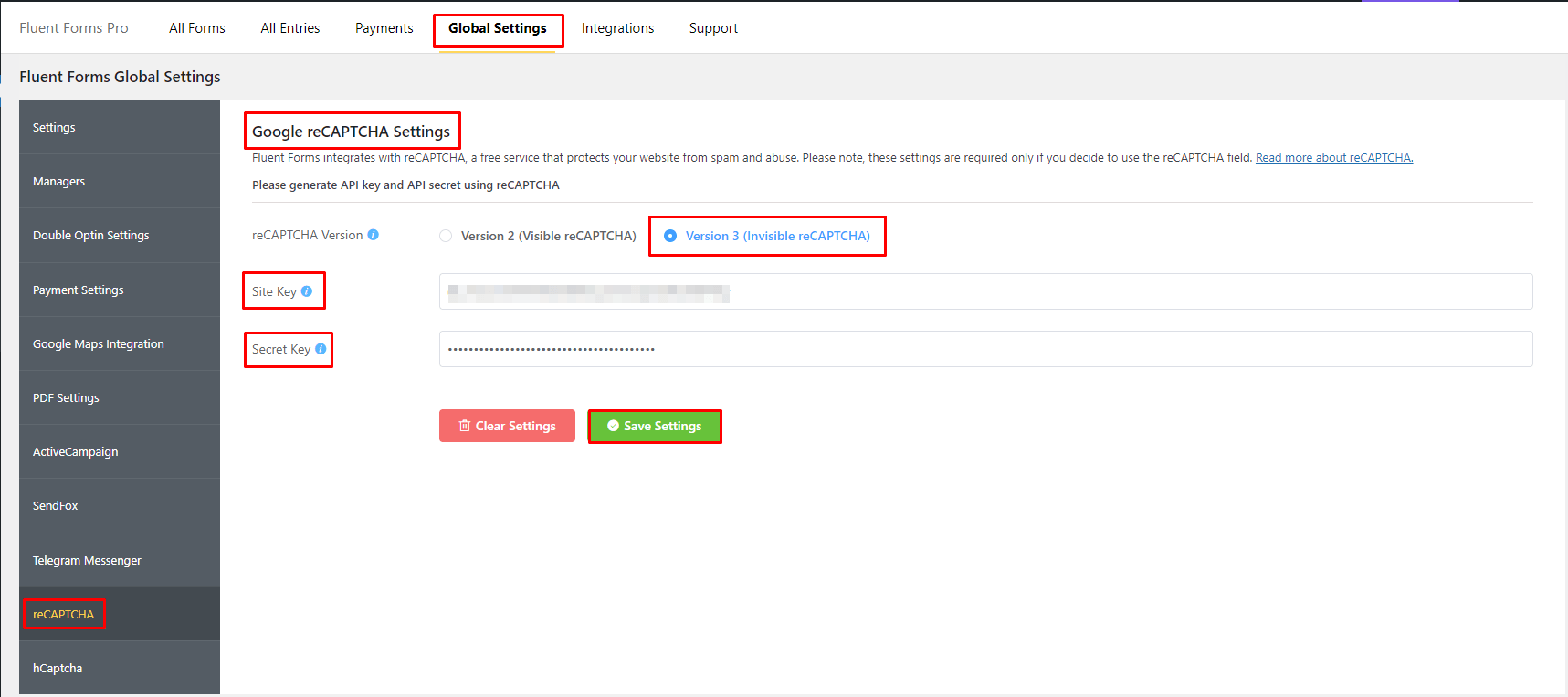 After saving the settings, your reCAPTCHA input field in Fluent Forms becomes visible.
For more details about creating a form, click here.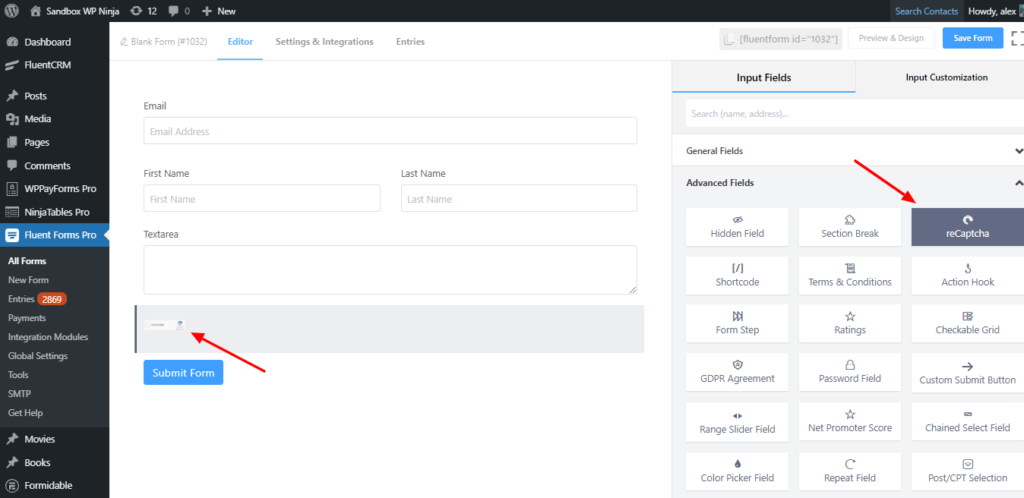 Save the form when the customization is done.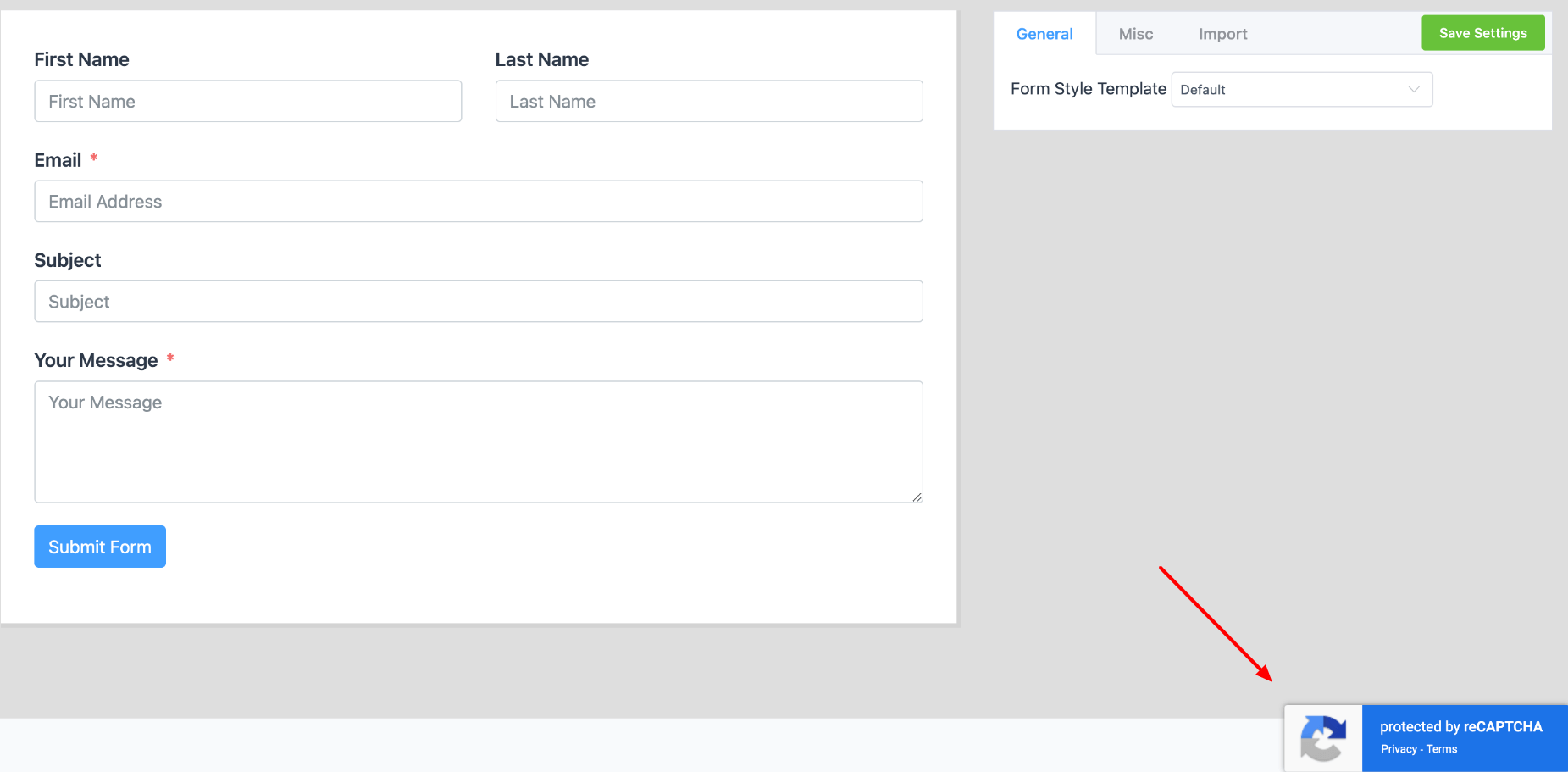 You are done! Now you can add this awesome field to your desired form whenever you want.