Fluent Forms Migrator (Caldera Forms, Ninja Forms & Gravity Forms)
You can migrate your forms as well as form entries using other Form plugins into Fluent Forms with just a few clicks. Currently, there are migrators for Caldera Forms, Ninja Forms, and Gravity Forms in Fluent Forms.
Please note that previously imported forms and entries will be reset and updated again.
First, go to the Fluent Forms → Tools → Migrator & here you will get all of your forms for another form plugin.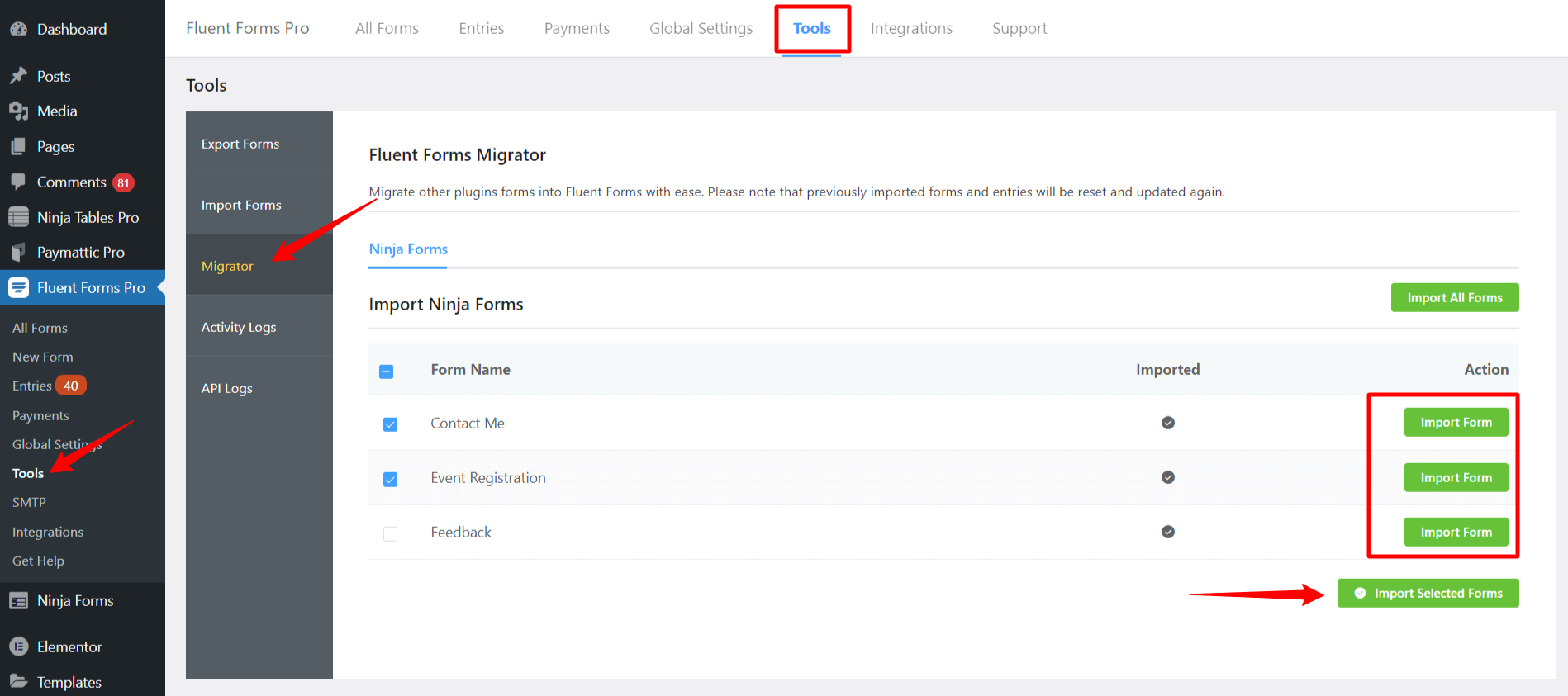 You can Import all the forms by clicking the Import All Forms button; otherwise, you can also select any specific form and import the selected forms.
A successful message that the form has been imported will show up in the top right corner of the page after the form has been imported, and Imported Forms will be displayed at the bottom of the page.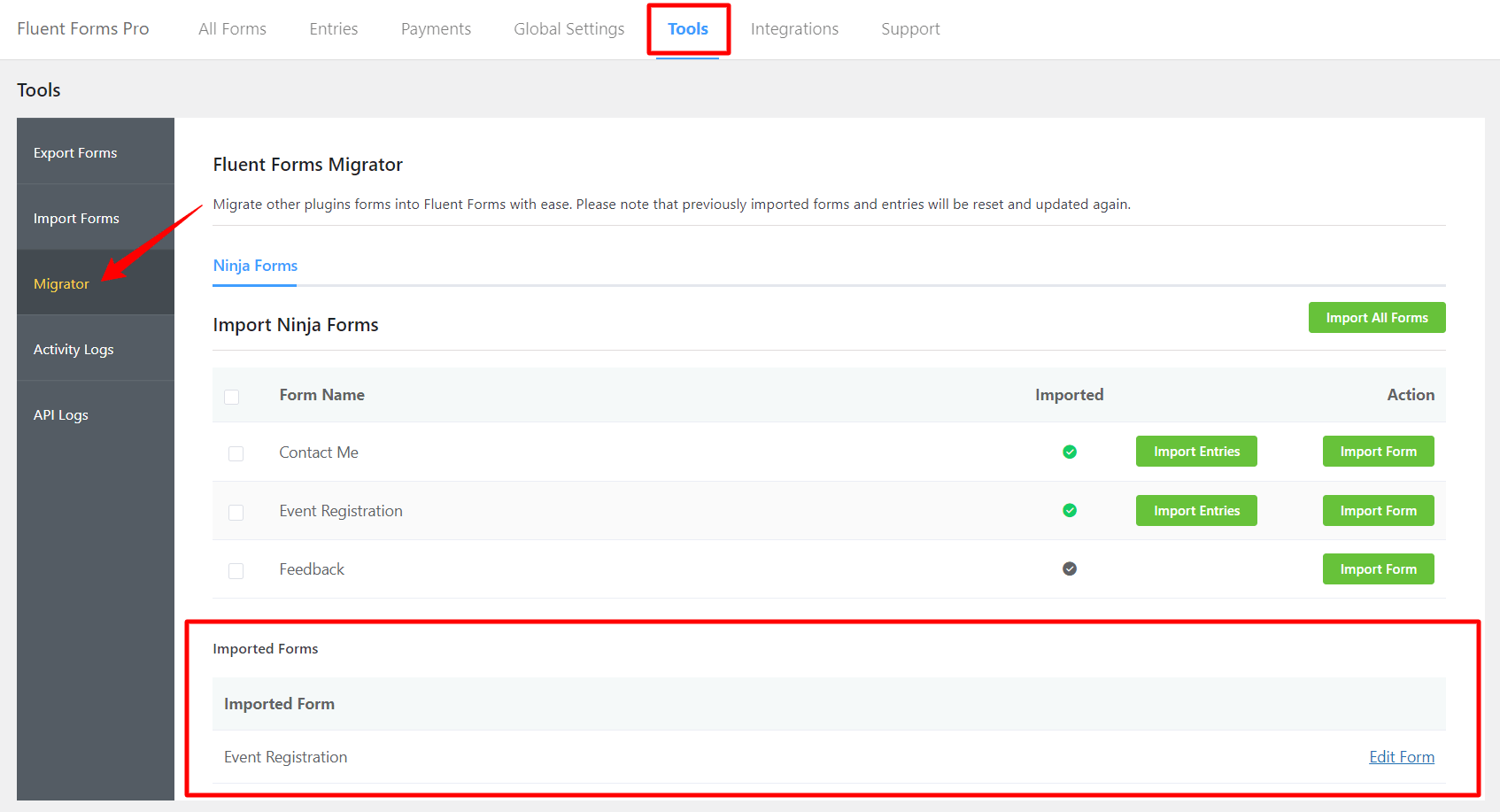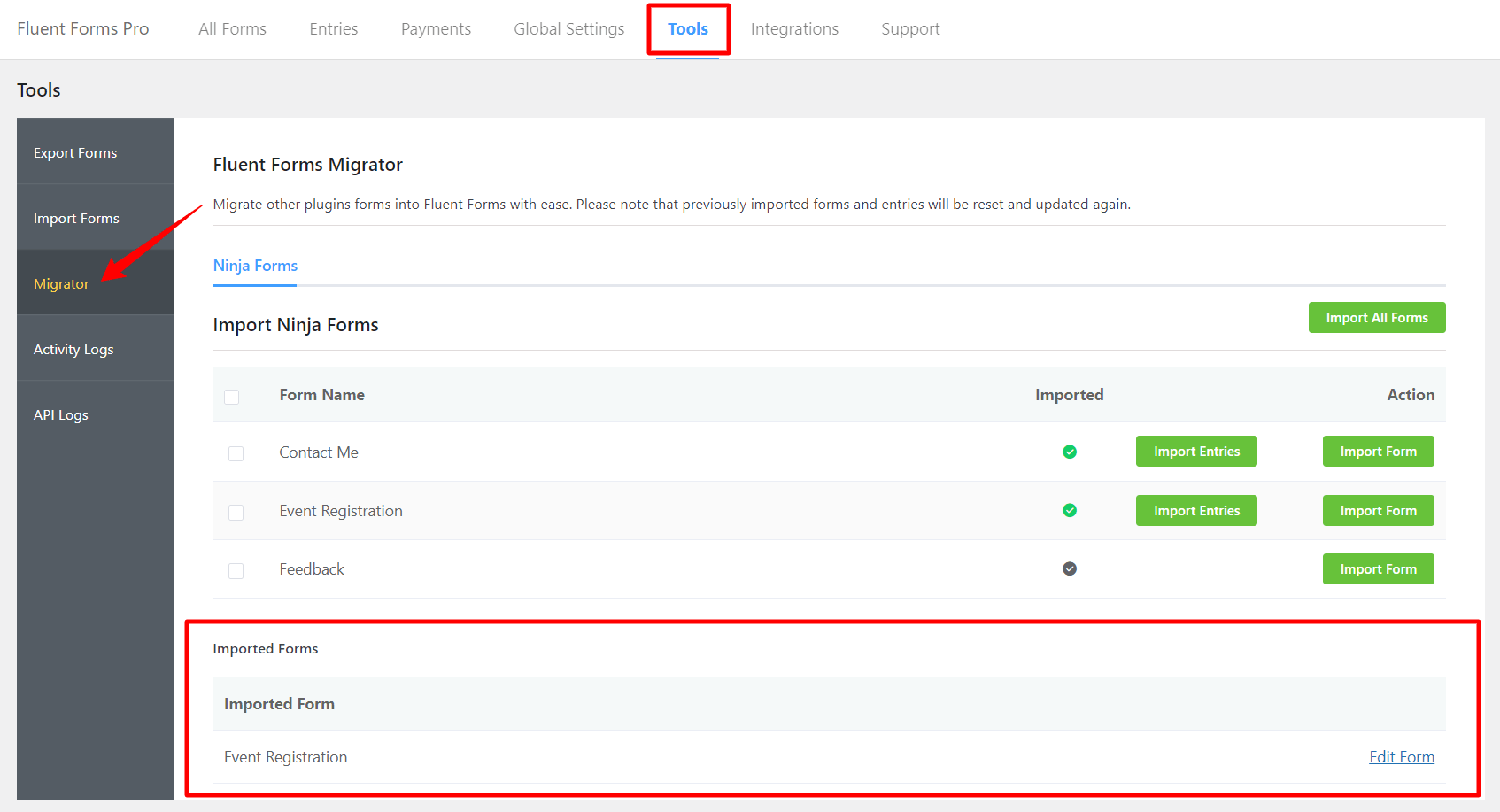 The Import Entries button will show up on the right side of each imported Form when it is imported.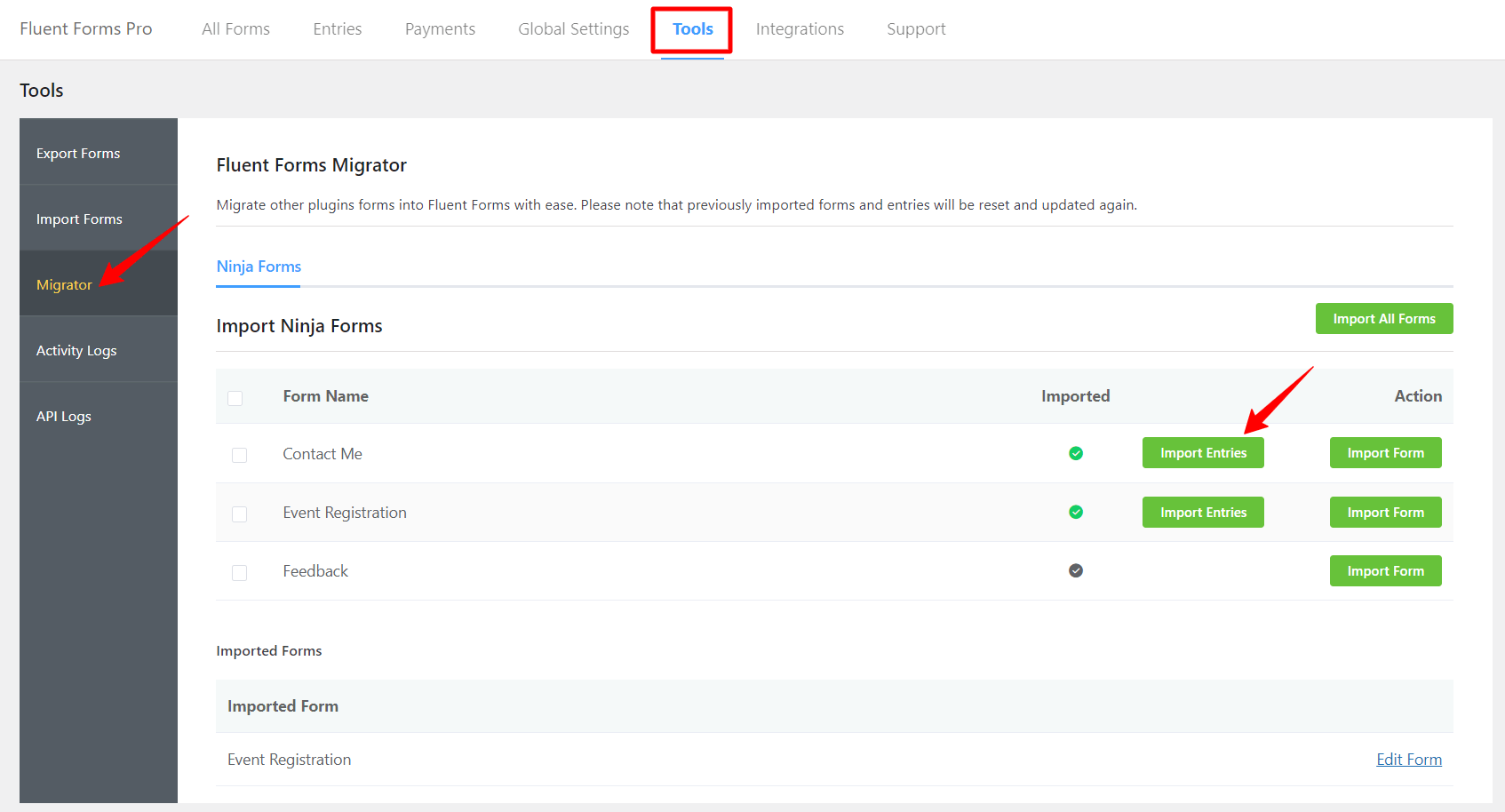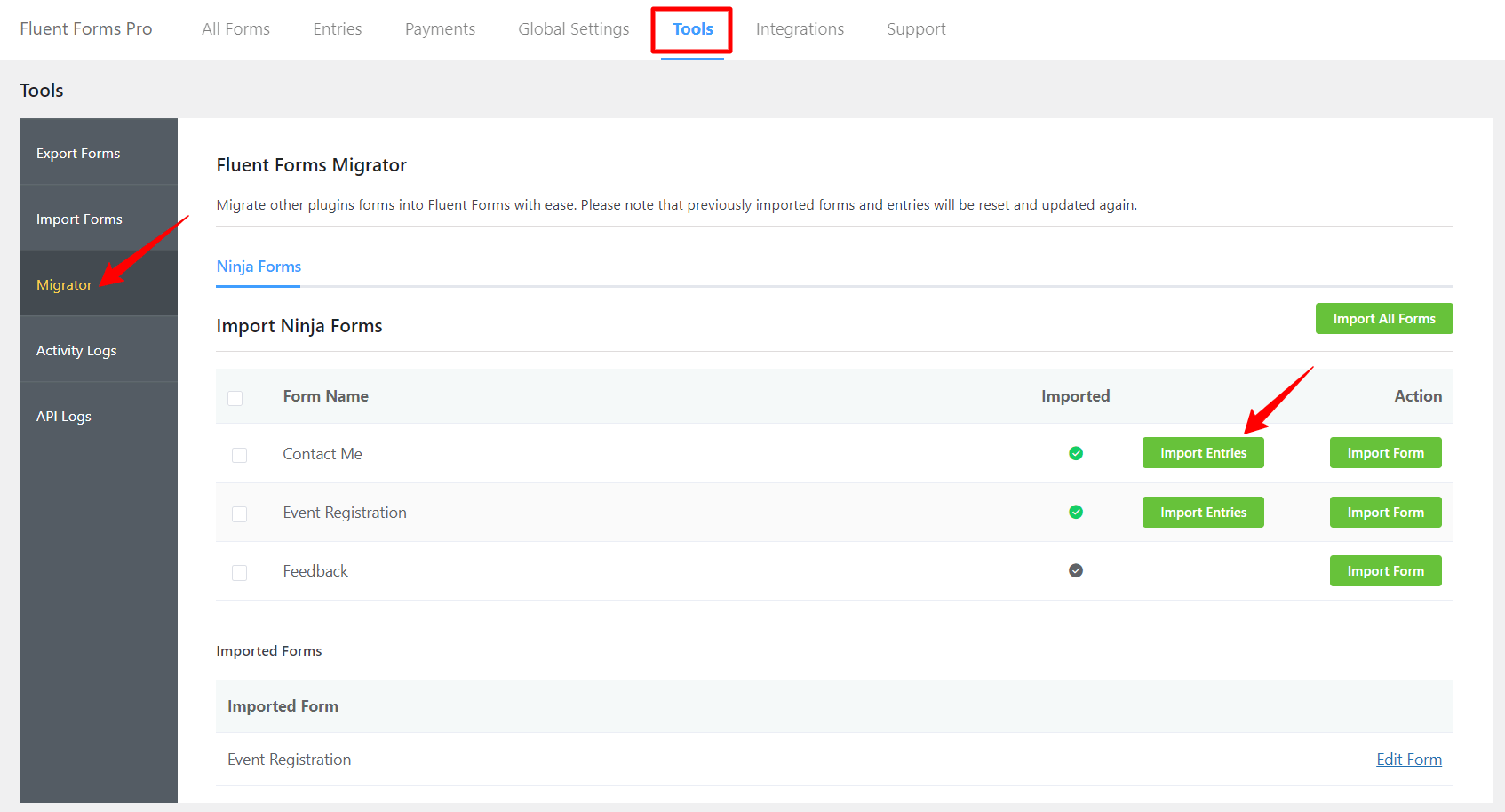 Click on the Import Entries button & then all the Entries of the form will be added to the Fluent Forms plugin.