How to Create a Form with WP Fluent Forms WordPress Plugin
With WP Fluent Forms, you can create beautiful and responsive online forms with just a few clicks. Go through the following steps:
Click on the New Form button on your WordPress admin panel's WP Fluent Forms menu.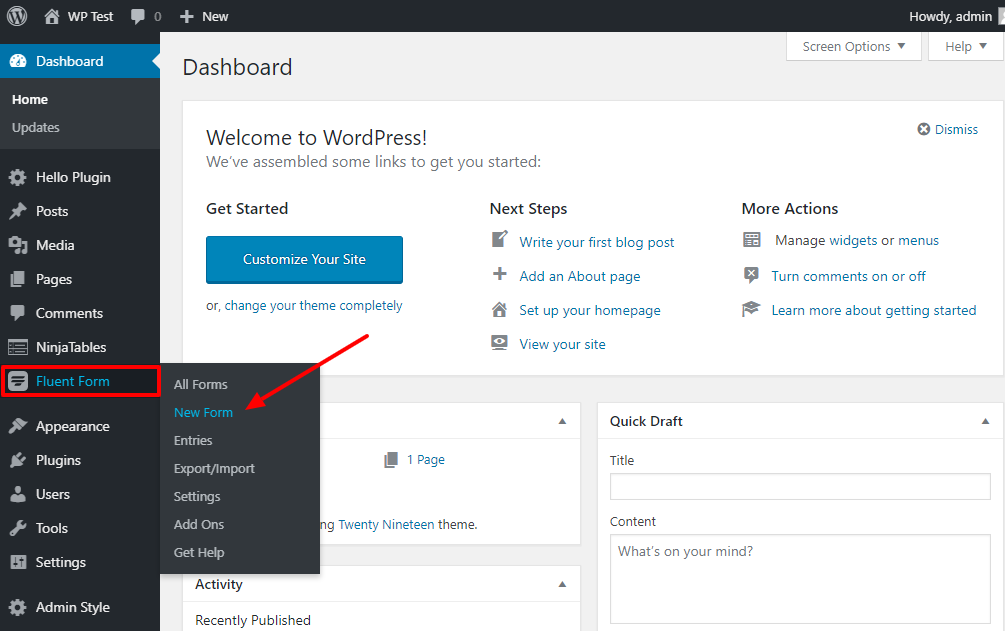 Or you can also create a new form by clicking on the Add Form button from the All Forms dashboard.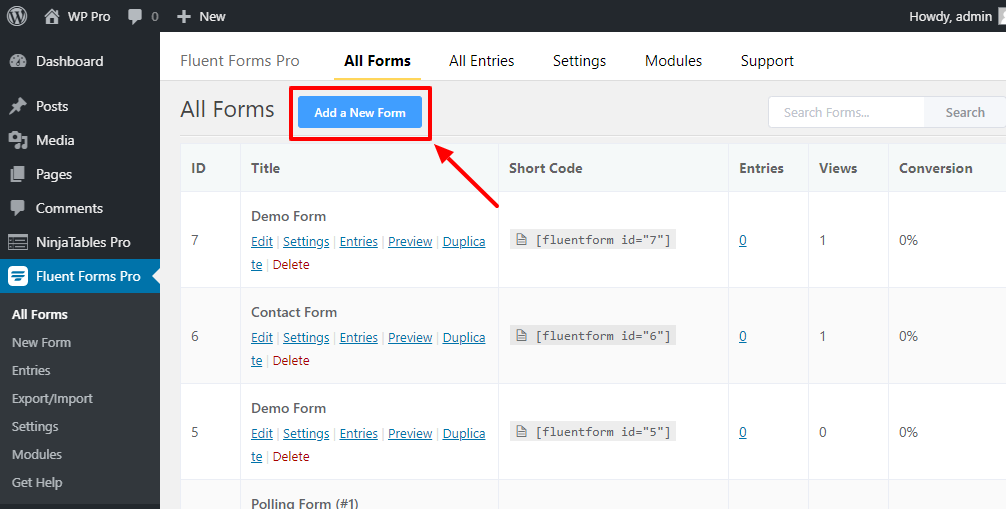 Clicking on the New Form / Add a New Form button opens a pop-up that allows you to choose a form type which is displayed as categorized. Basically there are three types:

Regular Form : Beautifully designed pre-built form templates- Contact Form, Support Form etc.
Premium Form : Amazing pre-built templates available for Pro users. You can get WP Fluent Form Pro Add On from here
Blank Form : Create a Blank Form allows you to build a form from scratch. Here we will discuss how to create a form from scratch.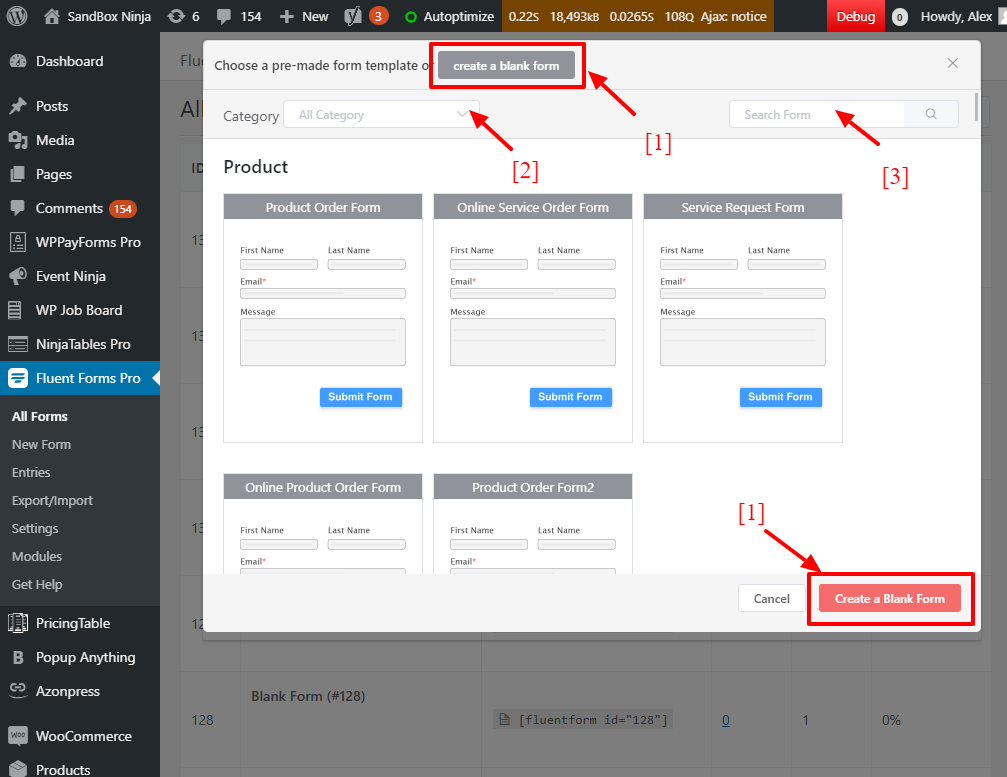 In the image above [1] is the button for creating a blank form, [2] is for listing form according different category of form, [3] is for searching form type.
Next, click on the top corner button shown in the below image "Blank Form" to give name for your form.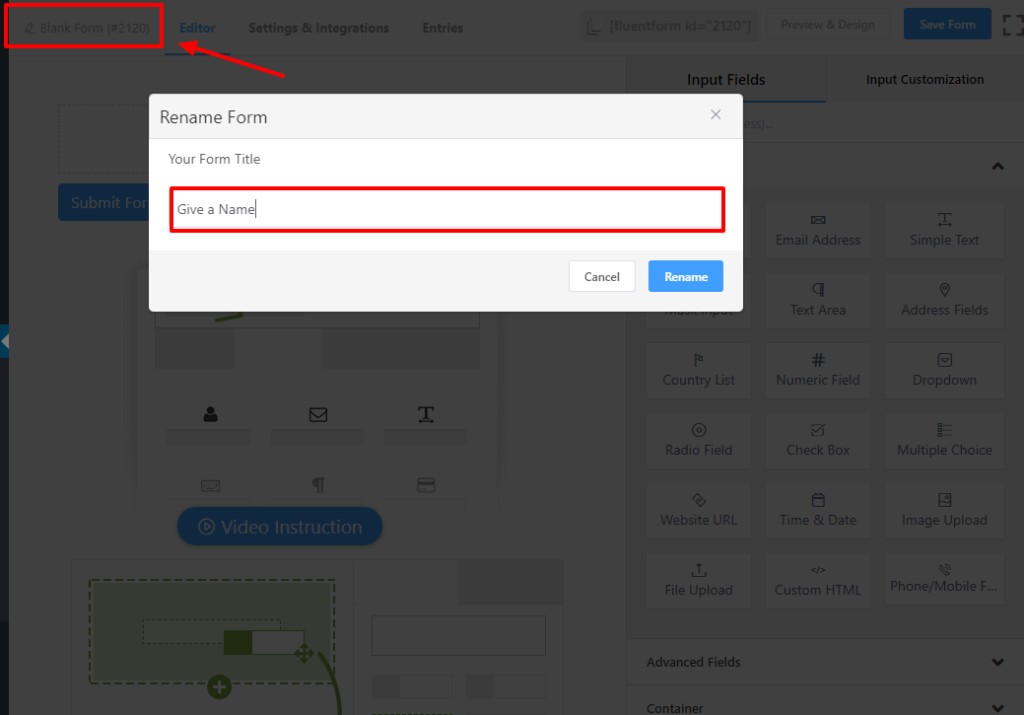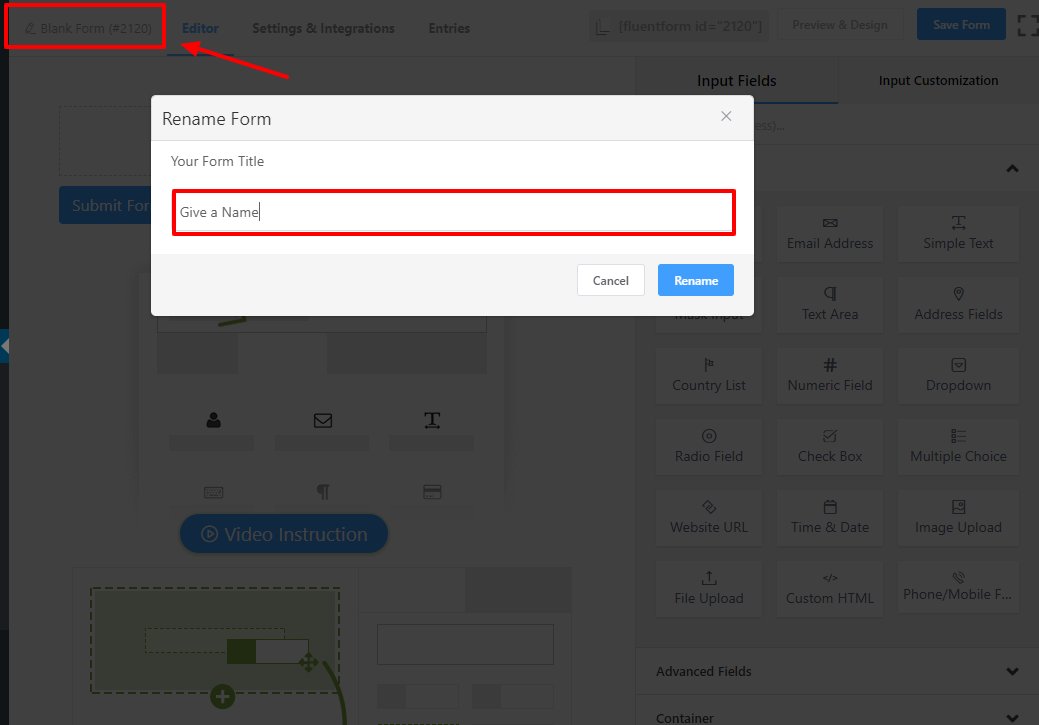 Add fields according to your requirements by clicking on the input field buttons or just drag and drop them to the editor. To learn more about adding fields, you can check out this documentation

.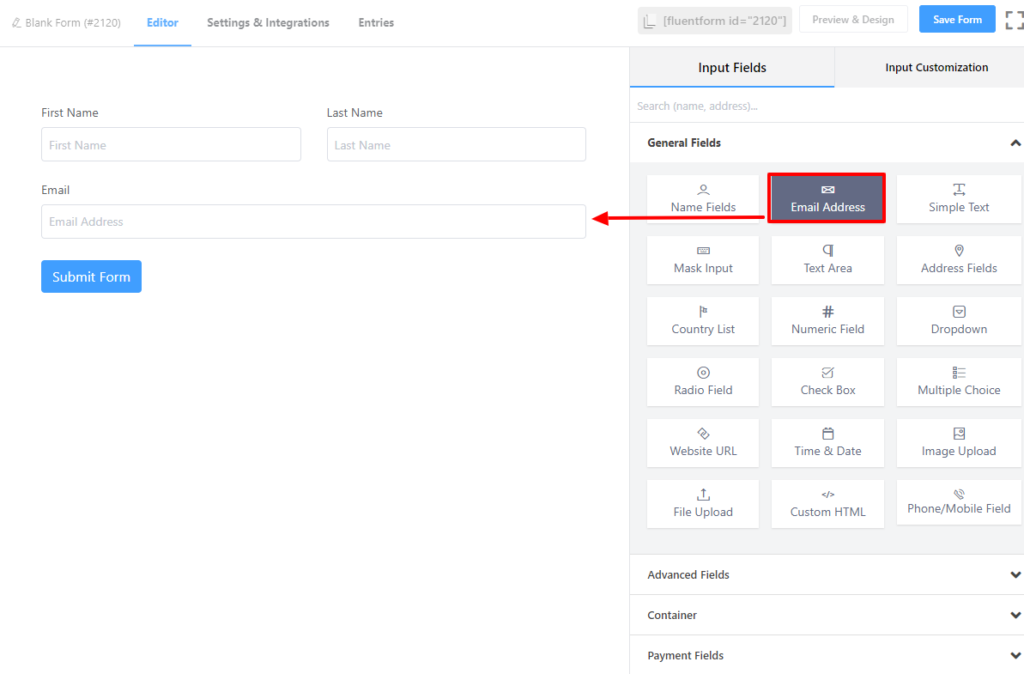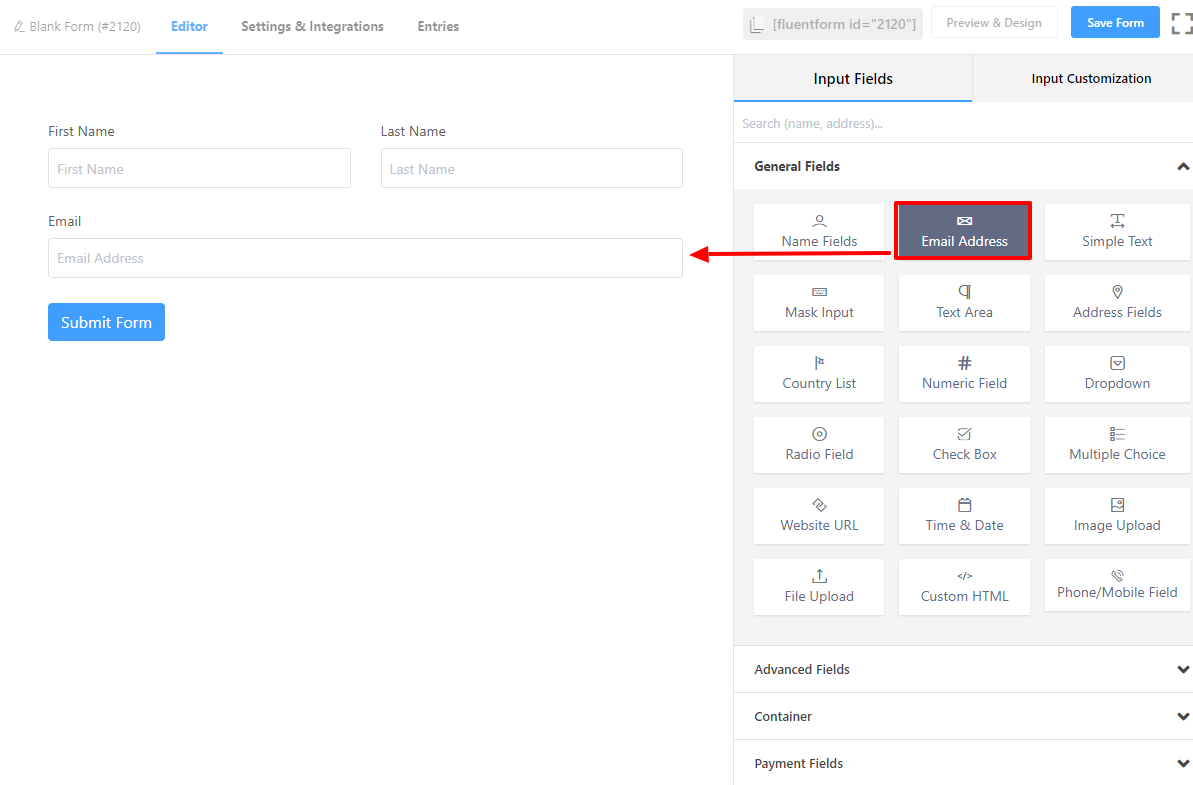 Customize the Fields as required. To customize, hover on it and click on the Edit icon. You can also click on the Input Customization tab on the right sidebar. These customizations offer you various options starting from renaming a field to define the maximum size of a file input field.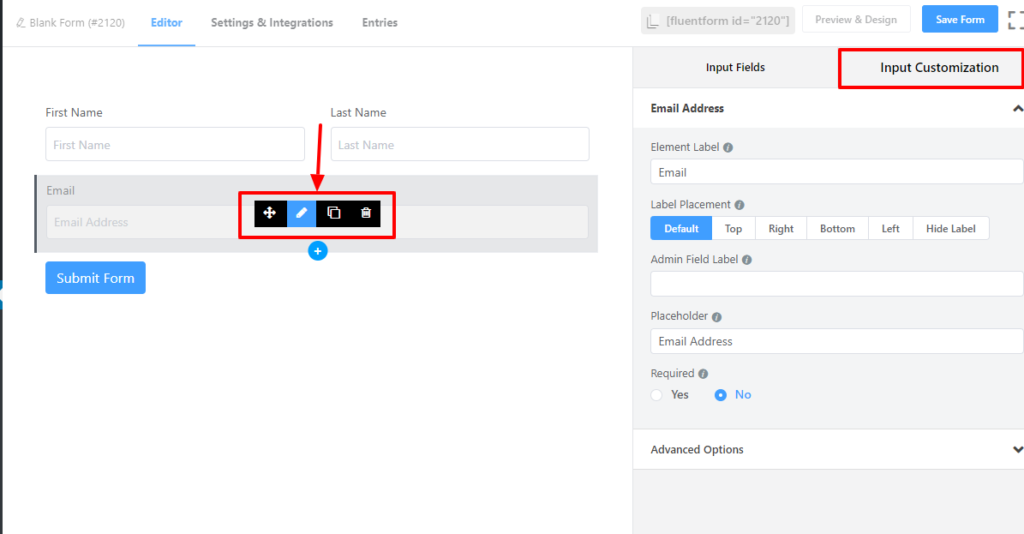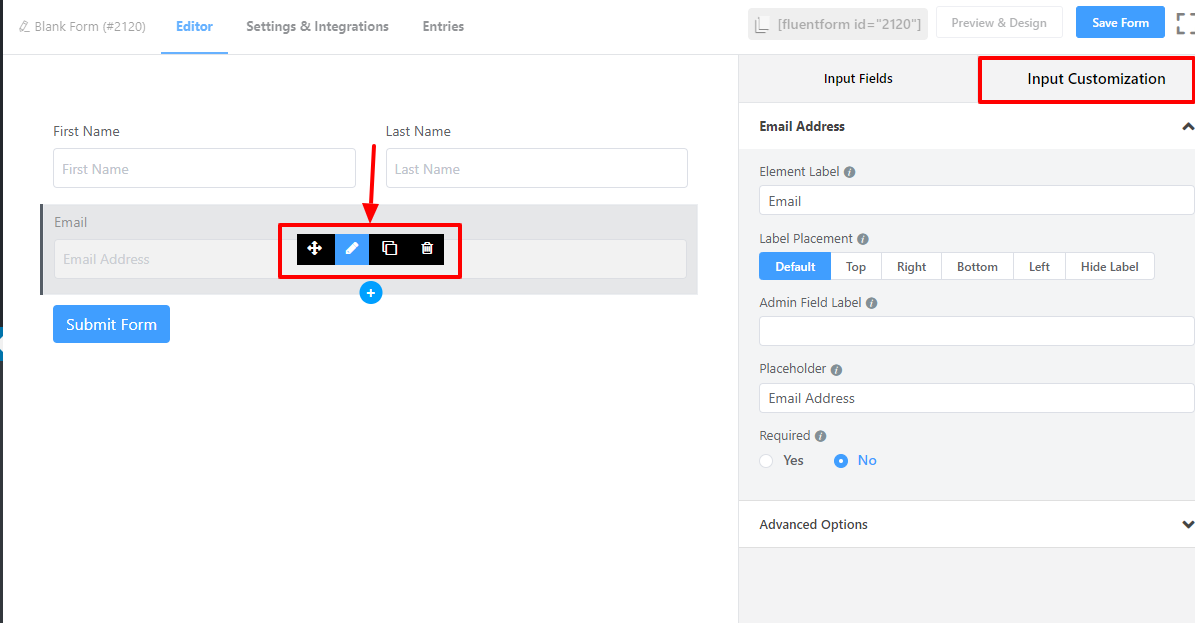 Done with the customization and everything? Click on the Save Form button on the top-right corner of your screen.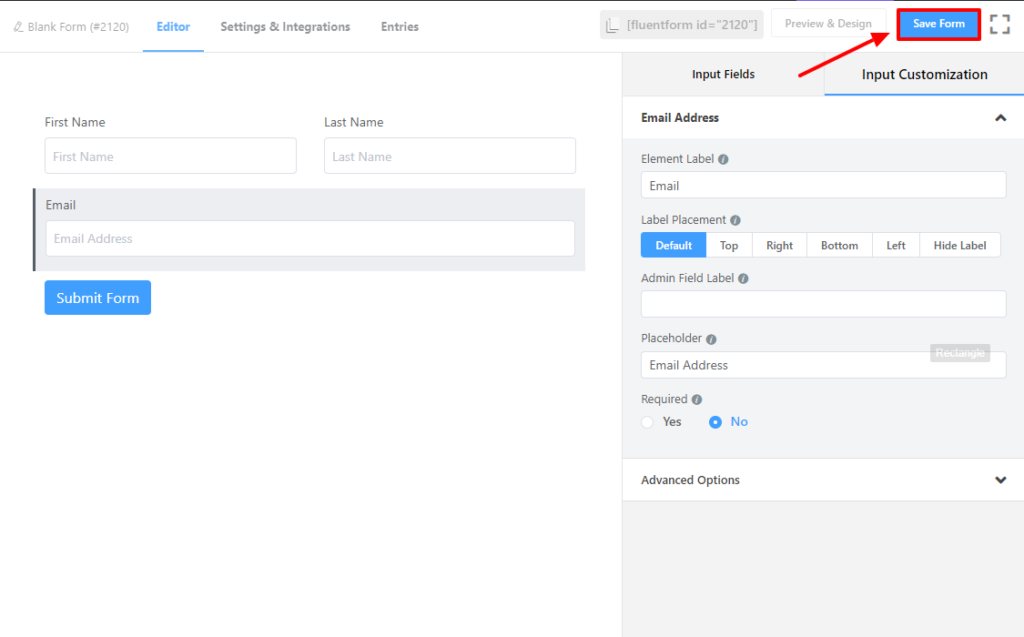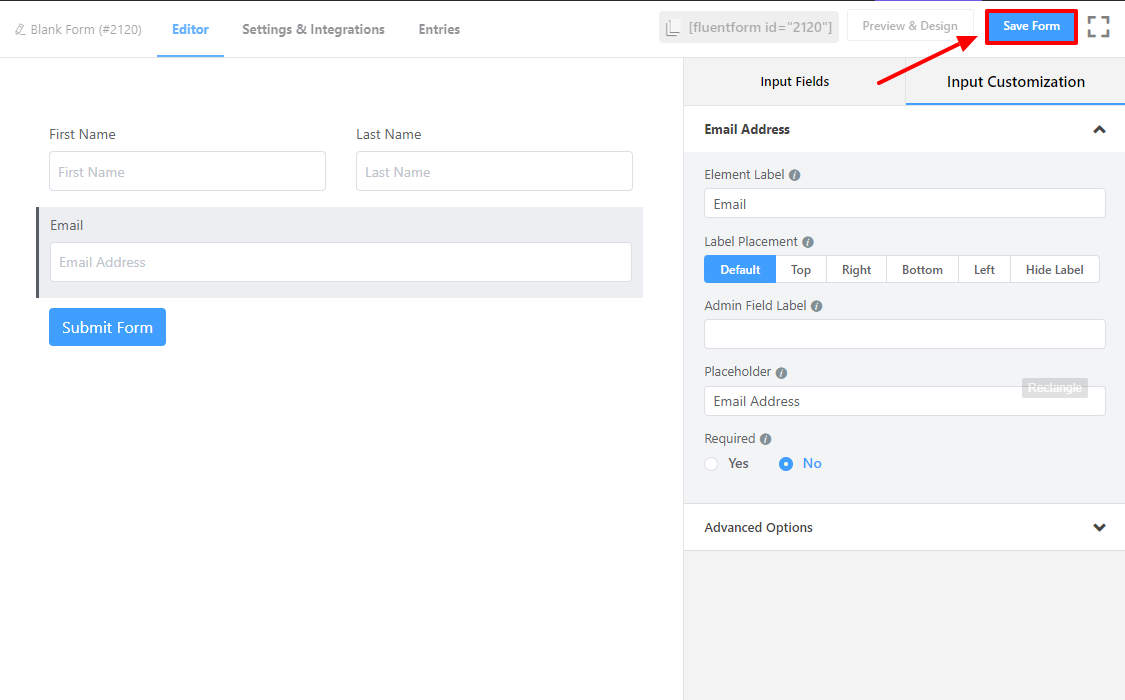 Now copy the shortcode and paste it on the page you want your form to be visible.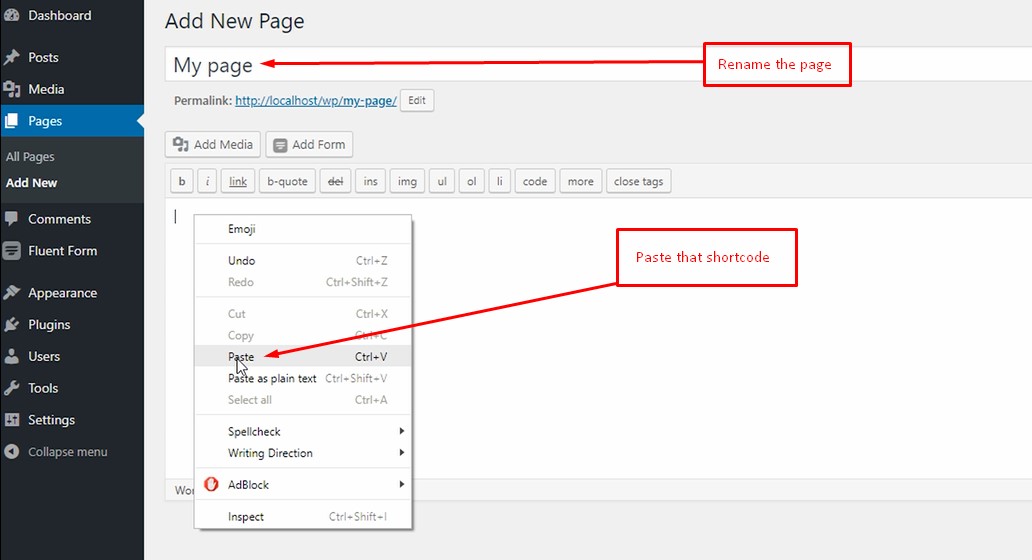 Congratulations! You have successfully created a new form with WP Fluent Forms.