iContact Integration with WP Fluent Forms
Integrate your iContact account with WP Fluent Form and stay in contact effortlessly.
Steps to integrate iContact with WP Fluent Form
Activate the iContact Module
Get your iContact Application Key, Account Email Address, API Password & Client Folder ID
Use all the info with iContact Module
Create/Use a Form with Fluent Forms
Setup the integrations feed and Map the input fields
To integrate iContact, go to the WordPress admin panel. Go to the Modules dashboard from the Fluent Forms (Pro) menu.

You will see some options appear in front of you.

Scroll to iContact and enable it.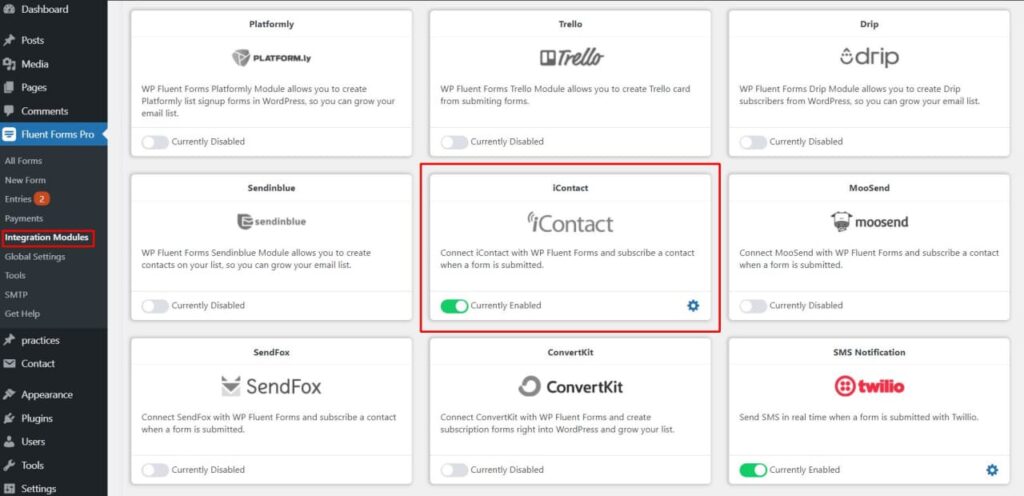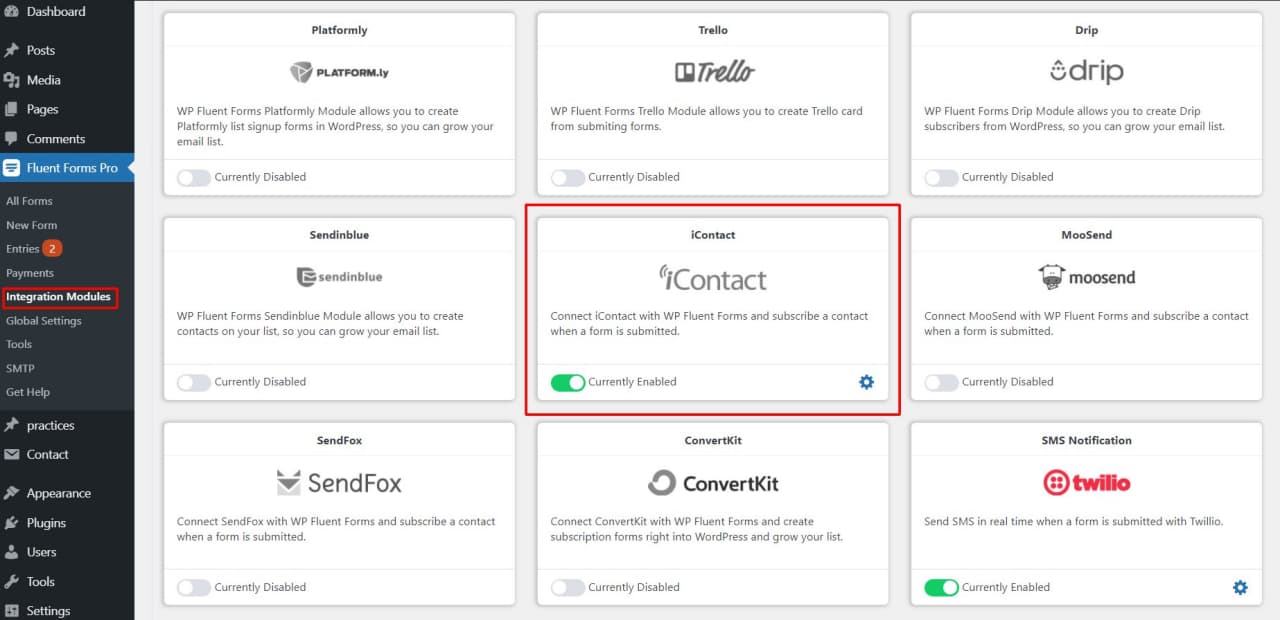 Now go to the Global Settings and select iContact from the sidebar. Fill in the Application Key, Account Email Address, API Password, and Client Folder ID. You will find them in your iContact account.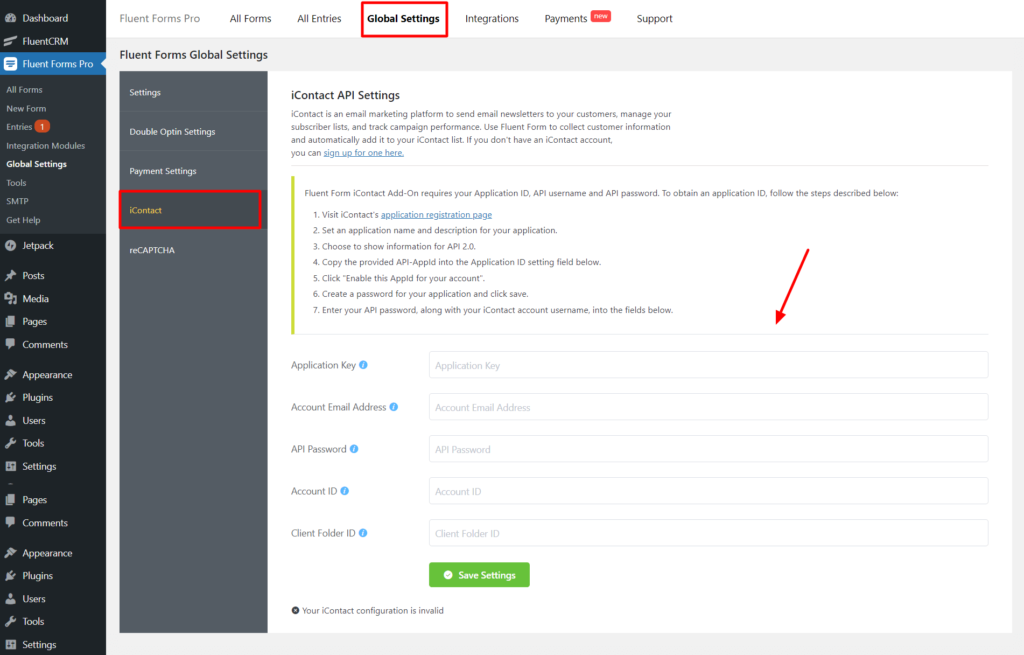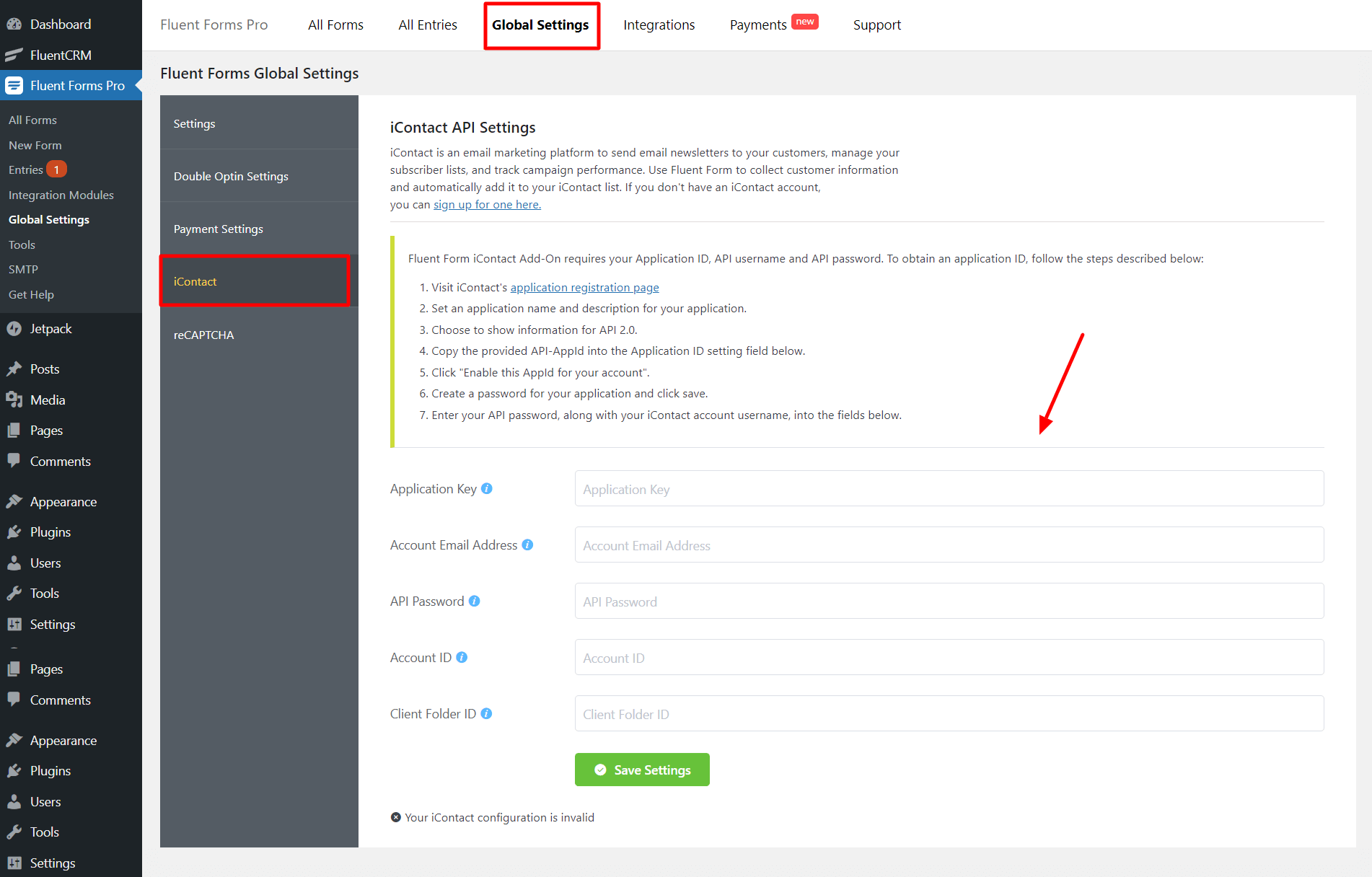 If you don't have an iContact account, you can sign up for one here.
You can follow the Instructions given in the iContact global integration page.
Head to your iContact profile and go to "Settings and Billing".
Click on iContact Integrations and select Custom API Integration.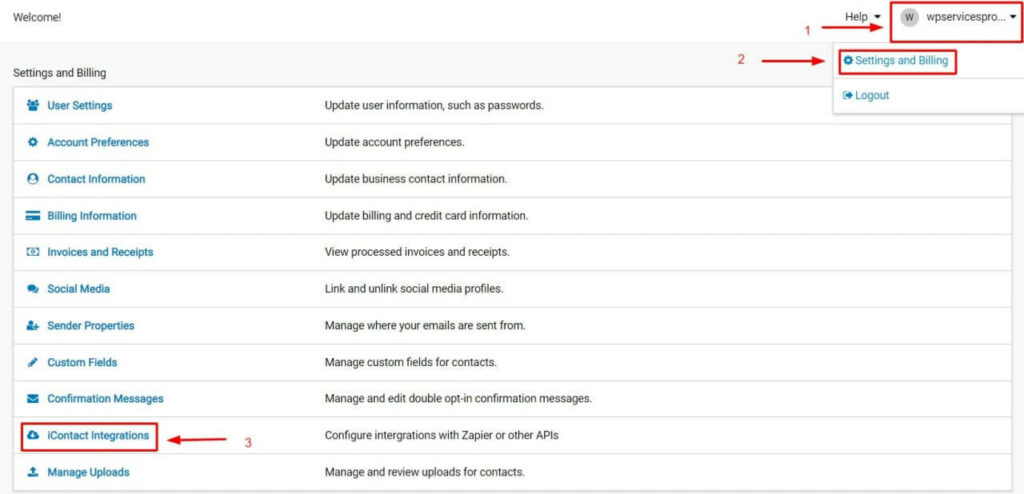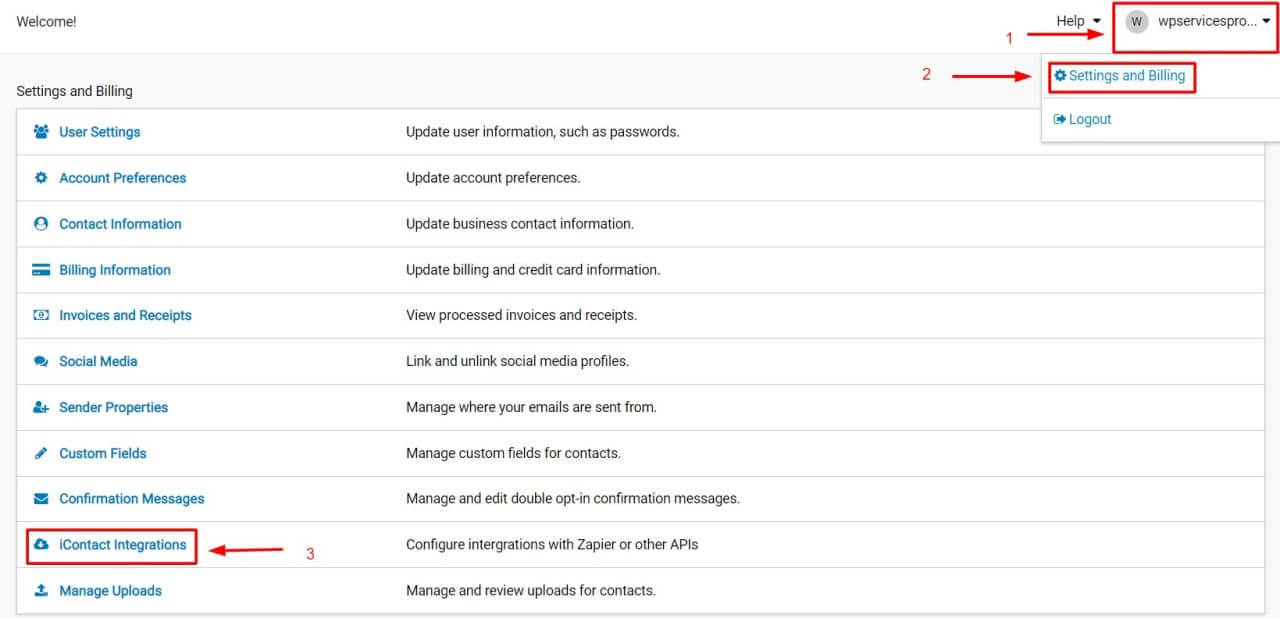 To create a program with iContact API, you need to register it with iContact.
Name the Application and provide a brief description. Click on Create Application button.
Create a password and save it in a safe file for future use

.

Copy the Application ID, the email address used to sign up for iContact, and the Application password. Paste it on the WP Fluent Forms dashboard. Save the configuration.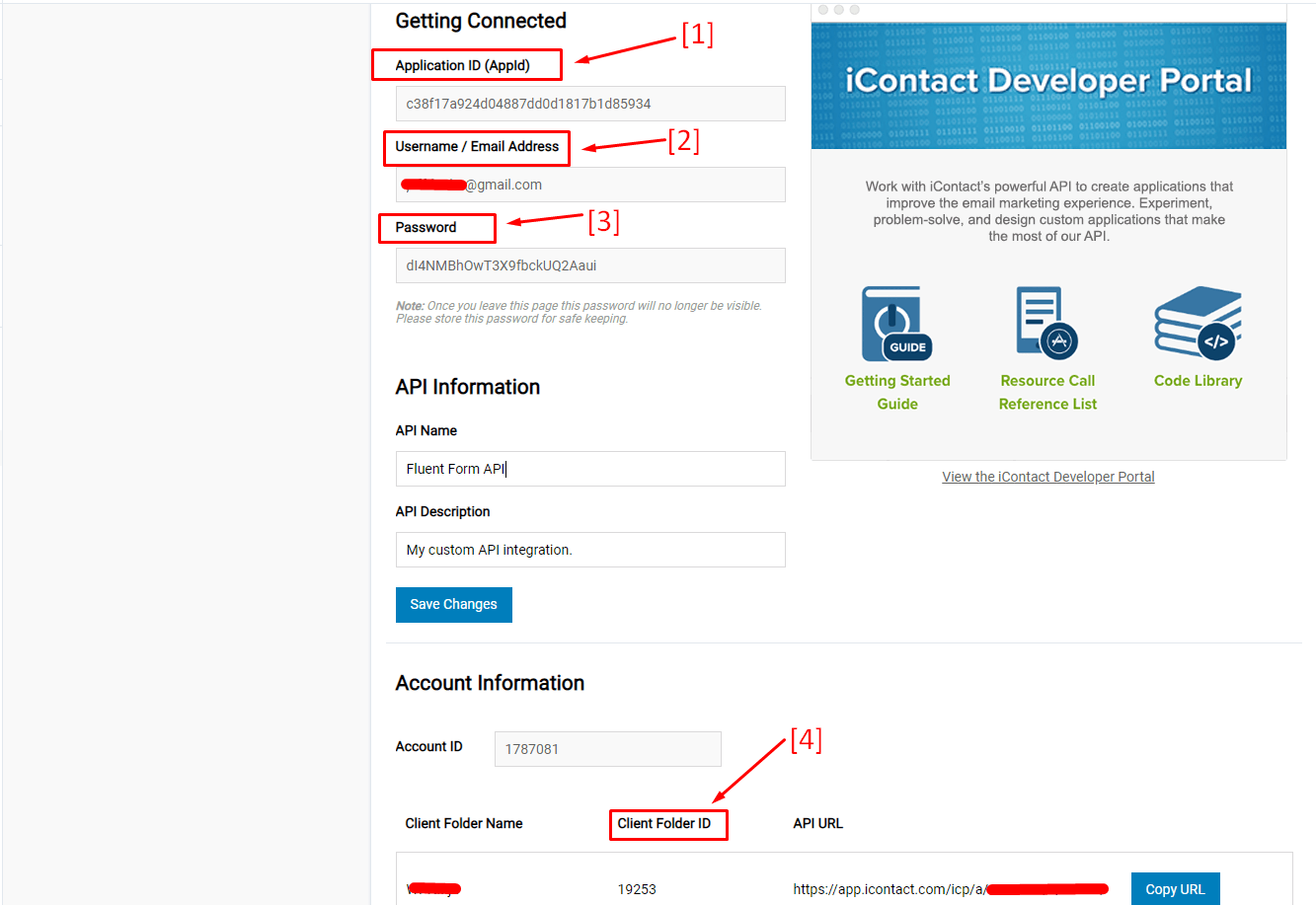 Now go to All Forms and select the form you want to integrate with iContact.
Go to Marketing & CRM Integrations tab and from the upper right corner hover over "Add New Integration" and select the integration you want for example iContact.

Configure the iContact feed settings accordingly. Name the Feed, select the iContact list the data is to be fed in from the Dropdown list. Correlate the iContact Fields with the form's input fields (e.g. Email Address with Email, First Name with names[First Name], Last Name with names[Last Name], etc)


Set Conditional Logic if needed. This Conditional Logic can be set just like the regular Conditional Logic and if subscribers will be added to list only if they satisfy the conditions set.
Click "Create iContact Feed" to finalize your settings.