How to Transfer a License from one Domain to another?
You may already be familiar with how to install and activate the plugin's license, but there may be times when you need to transfer your Fluent Forms license from one domain to another.
This article will demonstrate to you how to do it quickly.
The Integrations tab on your Fluent Forms dashboard is where you should start. Then, go to the Fluent Forms Pro License tab. To deactivate your license, click the Deactivate License button, and then the license will be deactivated.


Now, deactivate your license to log in to your WPManageNinja dashboard. Then click on the Manage Sites tab.


You'll see all your activated licenses. Click on the Deactivate Site to deactivate a license.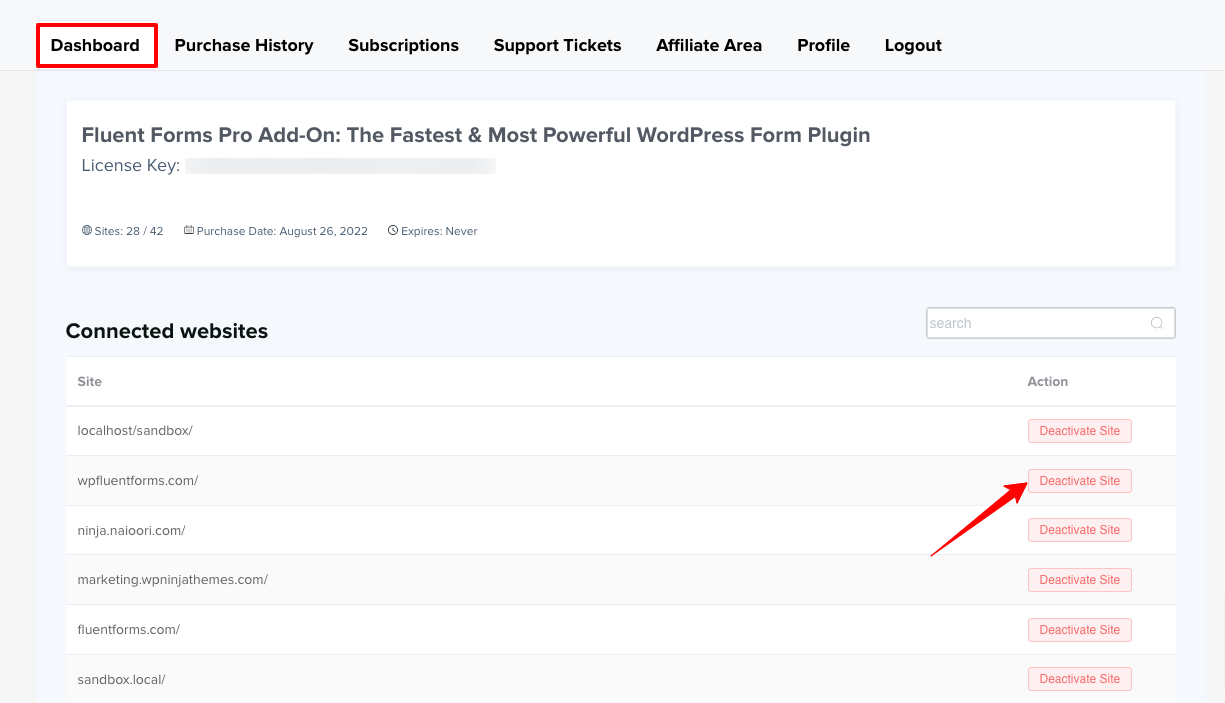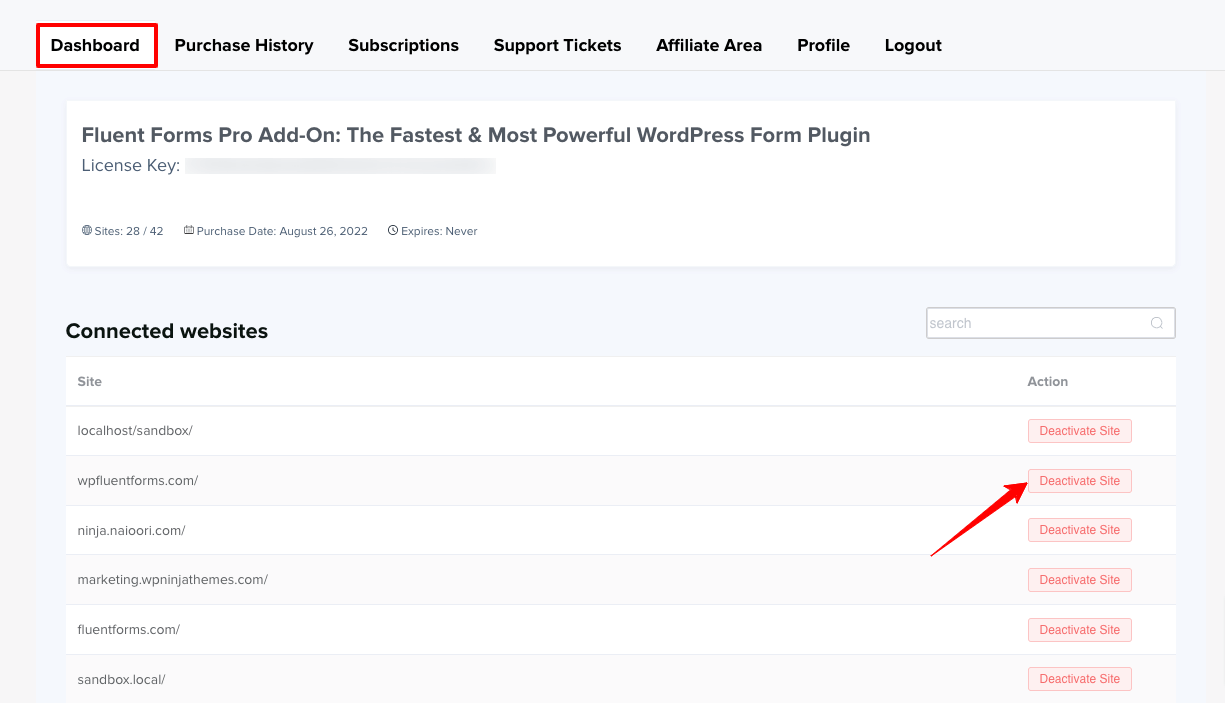 To use Fluent Forms on another website, copy your license key from the WPManageNinja account dashboard.
Next, go to Fluent Forms Integrations → Fluent Forms Pro License. And then, you can paste the license key copied from your dashboard.