Campaign Monitor Integration with WP Fluent Forms
Integrate your Campaign Monitor account with WP Fluent Forms and send emails to your subscribers without any difficulty.
Steps to integrate Campaign Monitor with WP Fluent Forms
Activate the Campaign Monitor module
Get your Campaign Monitor API key & Client ID
Use the API key & Client ID with Campaign Monitor Module
Create/Use a form with Fluent Forms
Setup the integrations feed and Map the input fields
To integrate Campaign Monitor, go to the WordPress admin panel. Go to the Integration Modules dashboard of the Fluent Forms (Pro) menu. You will see some options appear in front of you. Scroll to Campaign Monitor and enable it.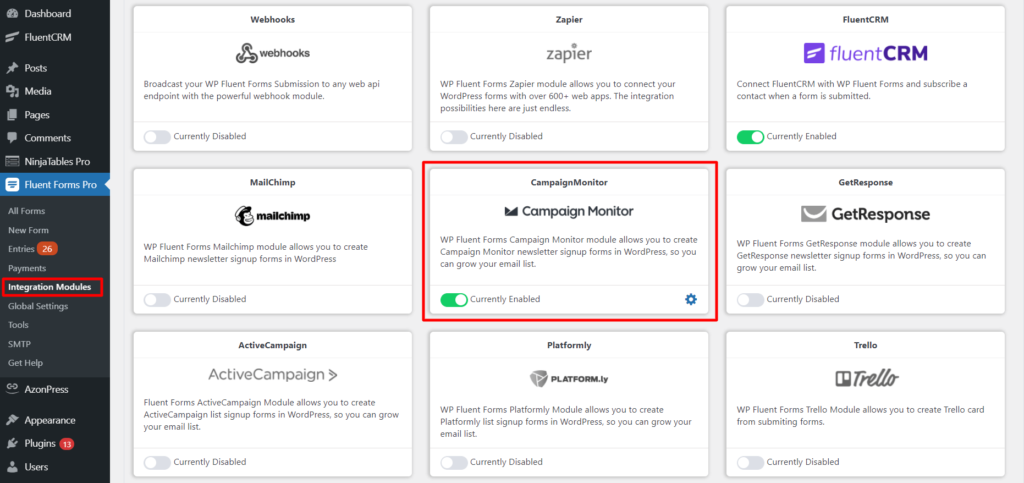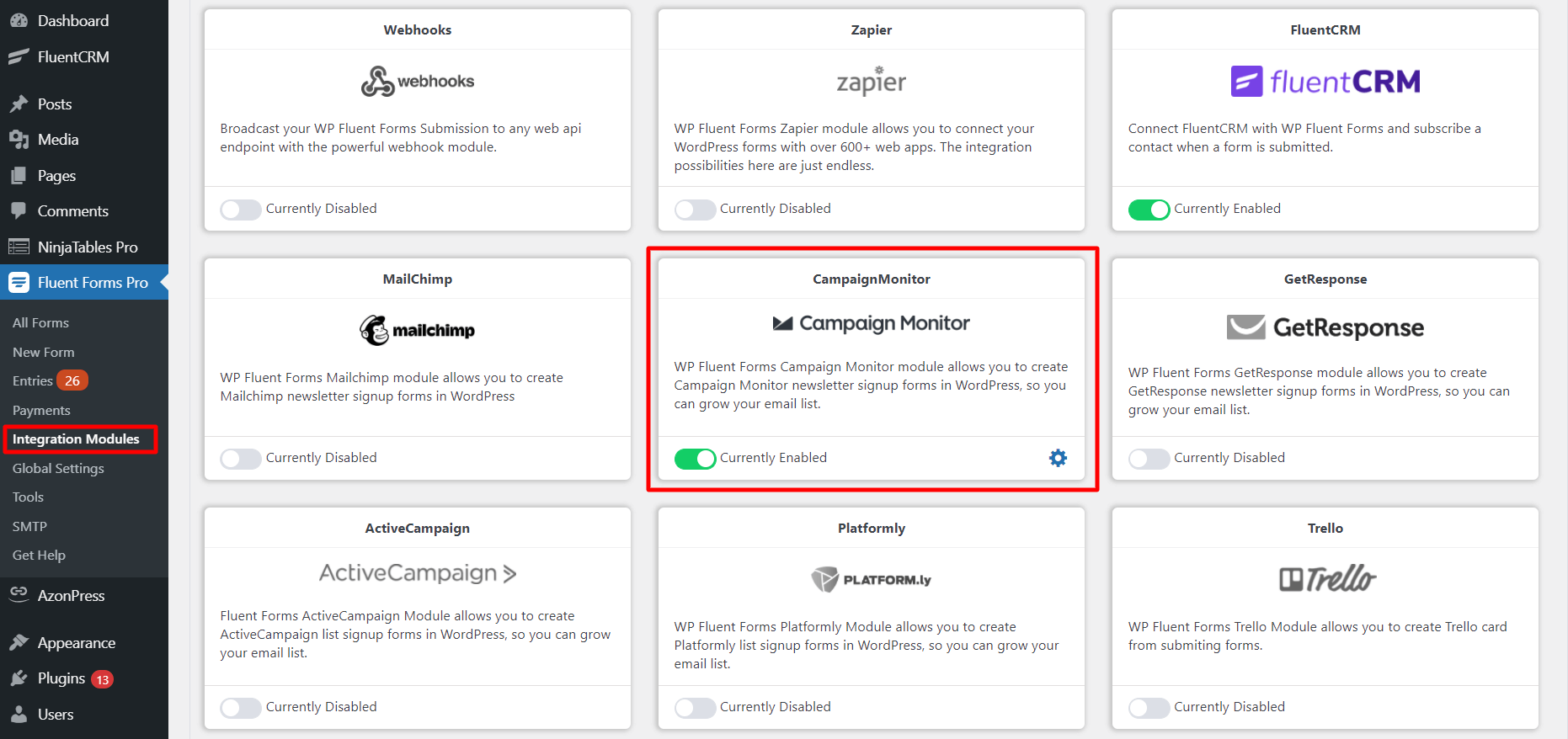 Now go to the Global Settings and select Campaign Monitor from the sidebar. Fill in the Campaign Monitor API KEY and Campaign Monitor client ID and save the settings.

You will get these in your Campaign Monitor profile. Simply log in to your Campaign Monitor profile.
Select Account settings and go to the API Keys section.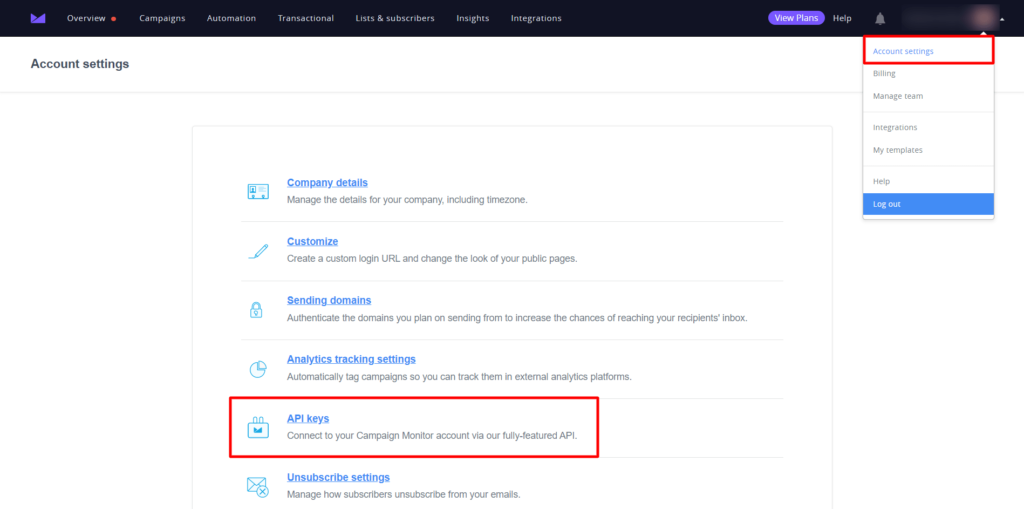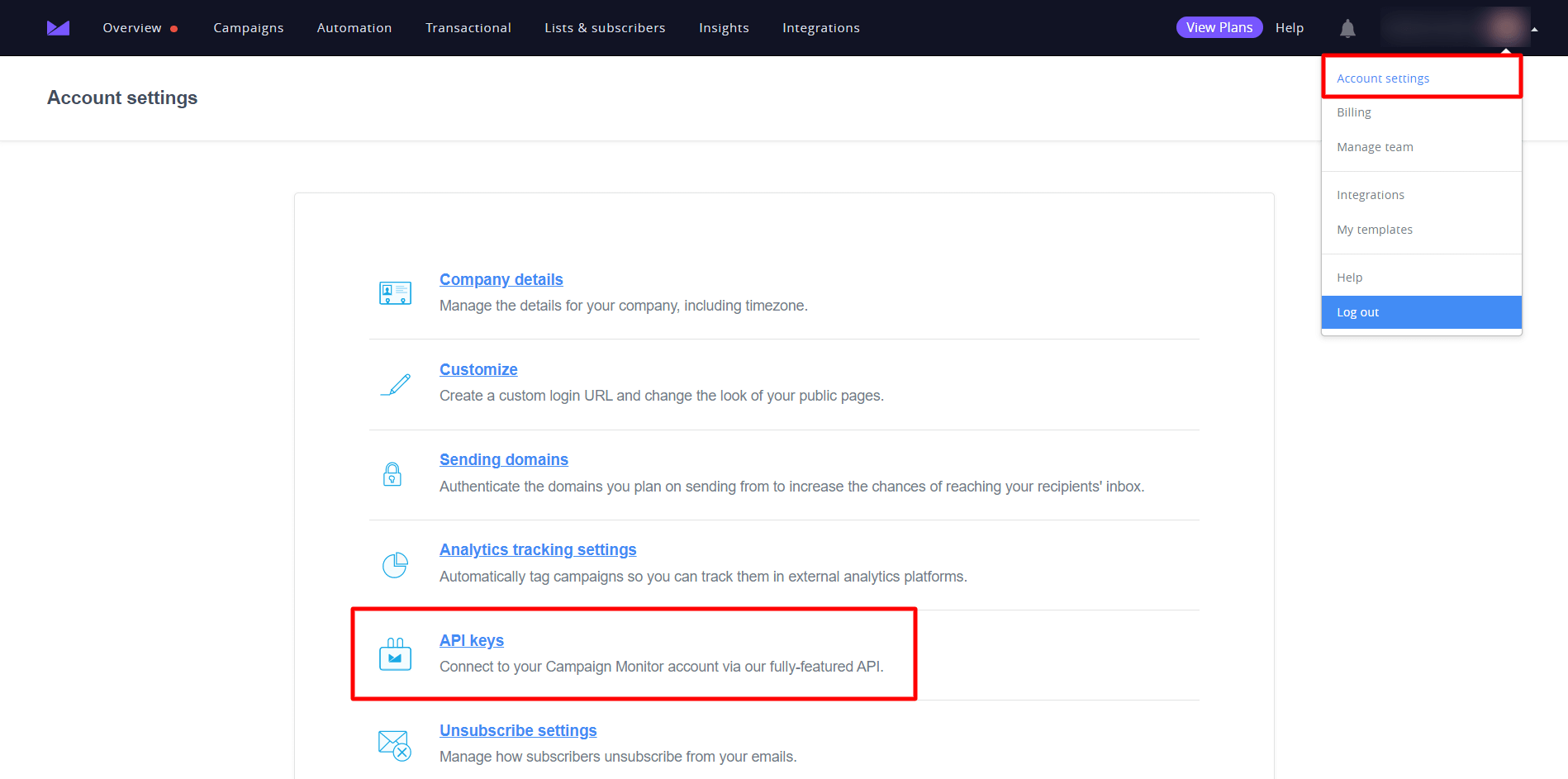 Generate an API key.

Copy your API Key and Client ID.


Go back to the CampaignMonitor API settings in the Fluent Forms Global settings. Paste the API Key and the client ID. Save Settings.


Now select the form or create a new form whose entries are to be listed in Campaign Monitor and navigate to the Settings & Integrations section.
Select "Marketing & CRM Integrations" from the sidebar and choose Campaign Monitor Integration from the "Add New Integration" dropdown menu.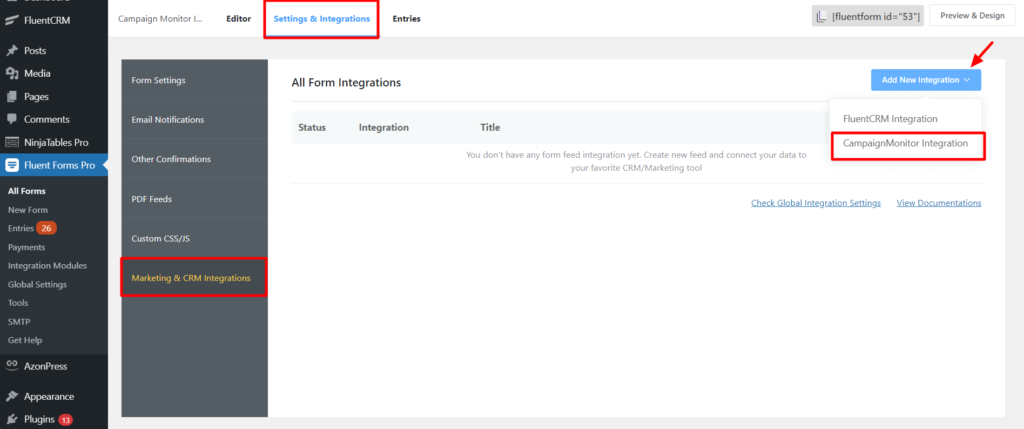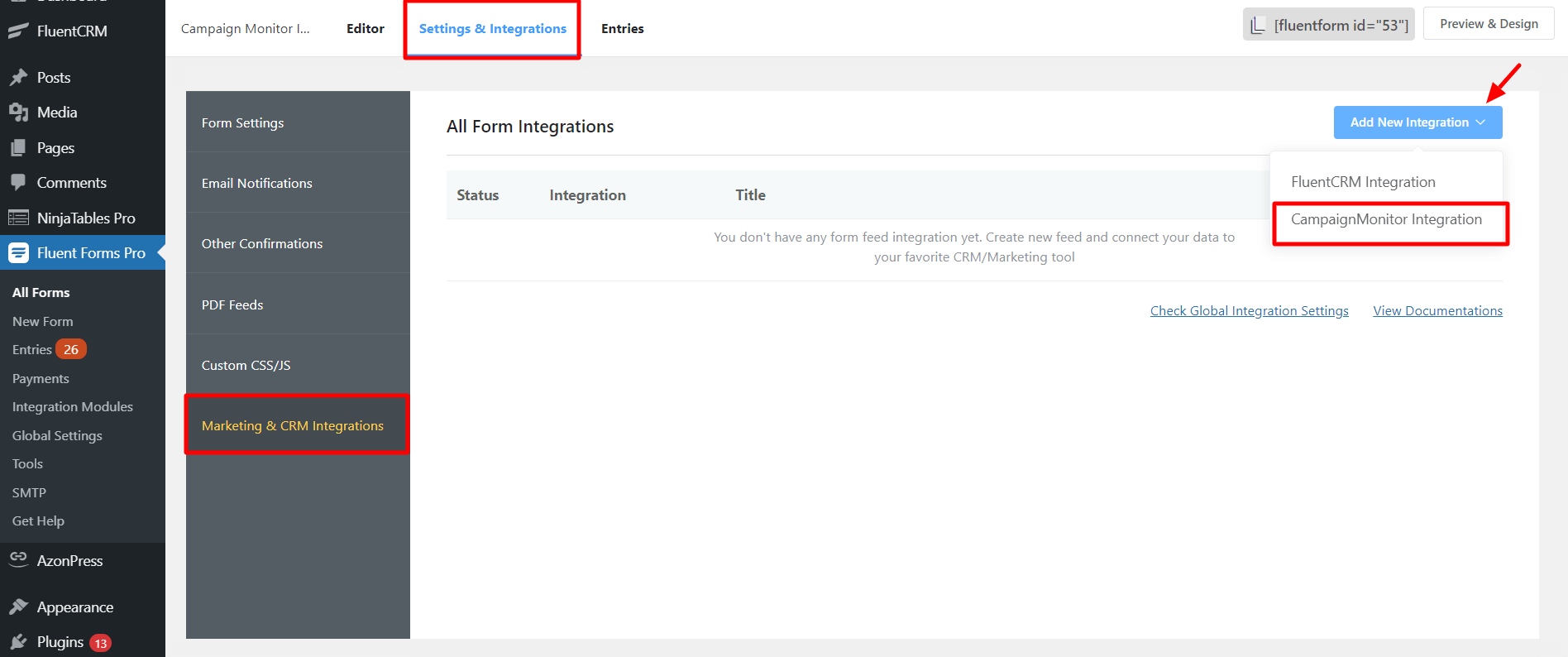 Name your feed and set your Campaign Monitor List. Map the necessary Fields.
Check if you need to enable ReSubscription or use Conditional Logic.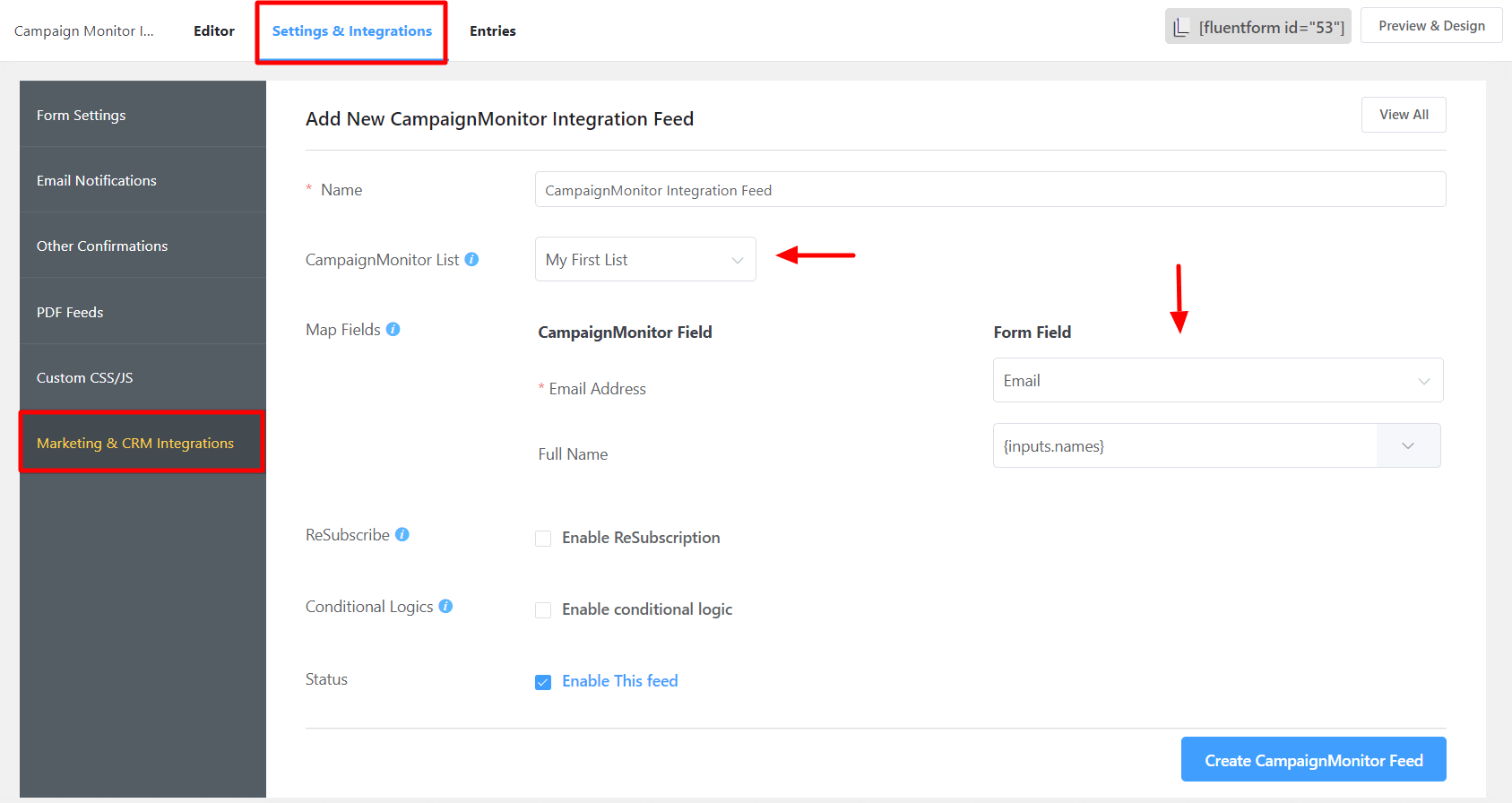 Check enable the feed and click the button Create CampaignMonitor Feed to create the integration.