Drip Integration with WP Fluent Forms
Steps to integrate Drip with WP Fluent Forms
Activate the Drip module
Create a Drip account
Copy & Paste the Drip API Token & Drip Project ID
Click the Save Changes button
Go to Integration Modules from Fluent Forms Pro on your WordPress dashboard. You can go from the left sidebar right under the Fluent Forms dropdown or from the top navigation.
Enable the Drip integration by switching the button on.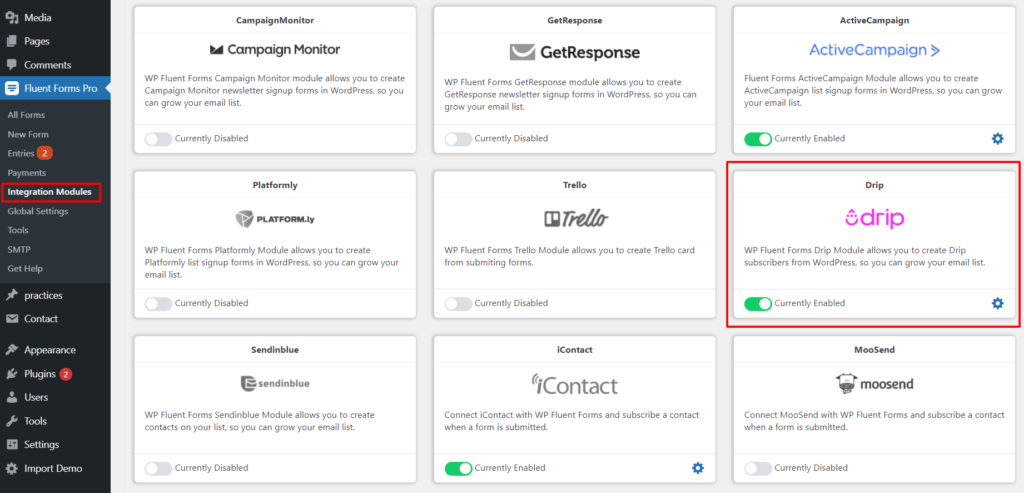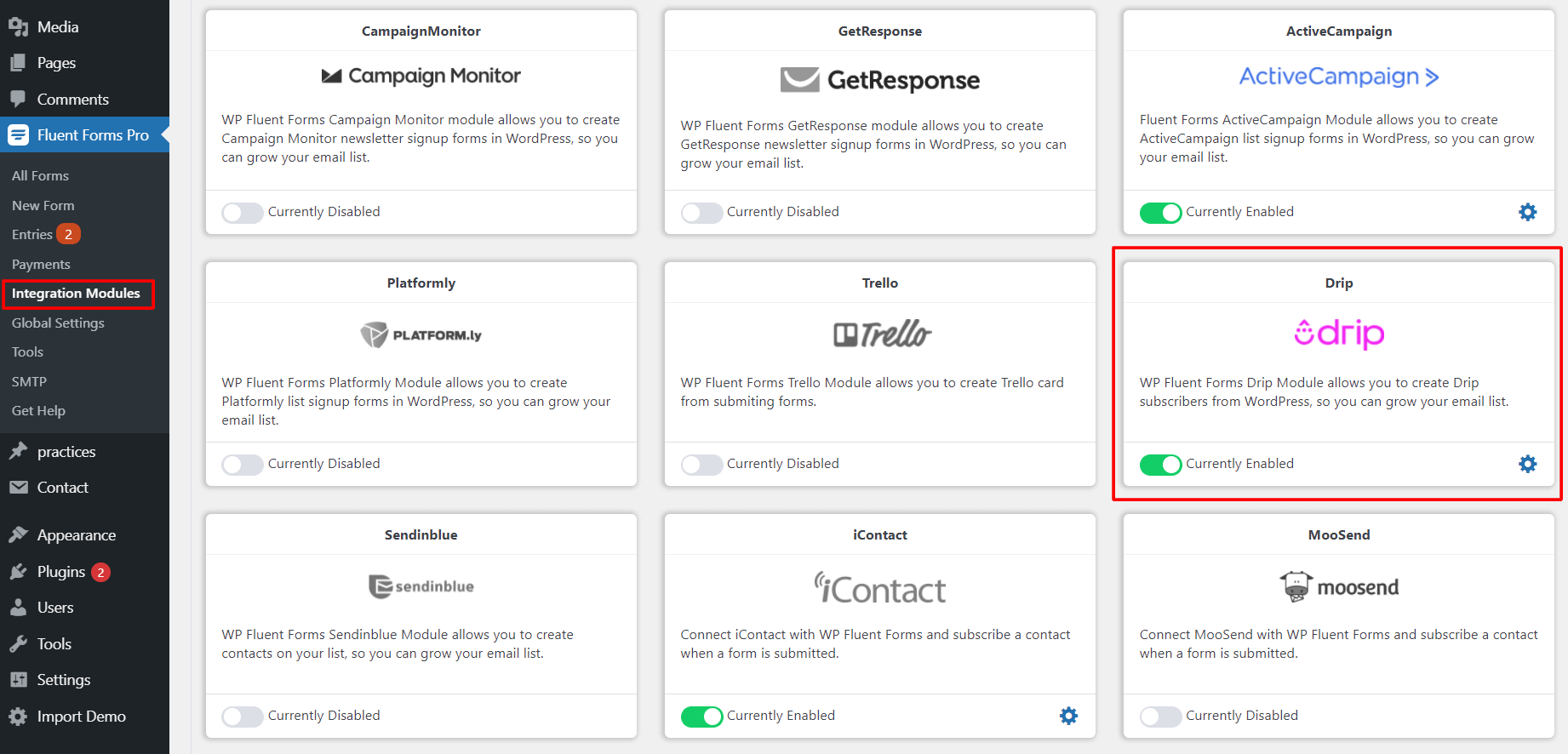 Now, click the setting icon on the bottom-right corner or navigate to the Global Settings and select Drip from the left sidebar.
You have to fill out the following two boxes to make sure the integration works perfectly. Insert Drip API Token and Drip Project ID respectively.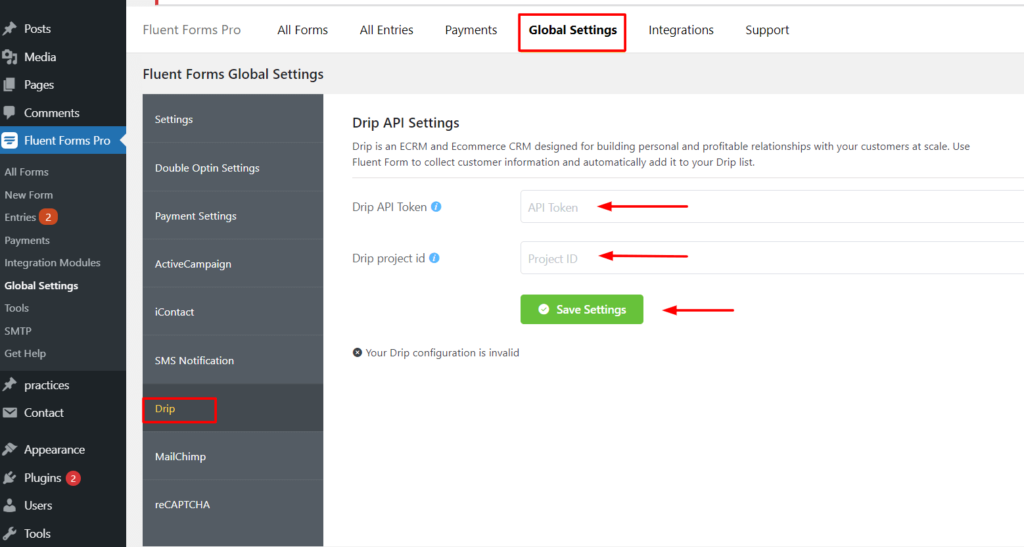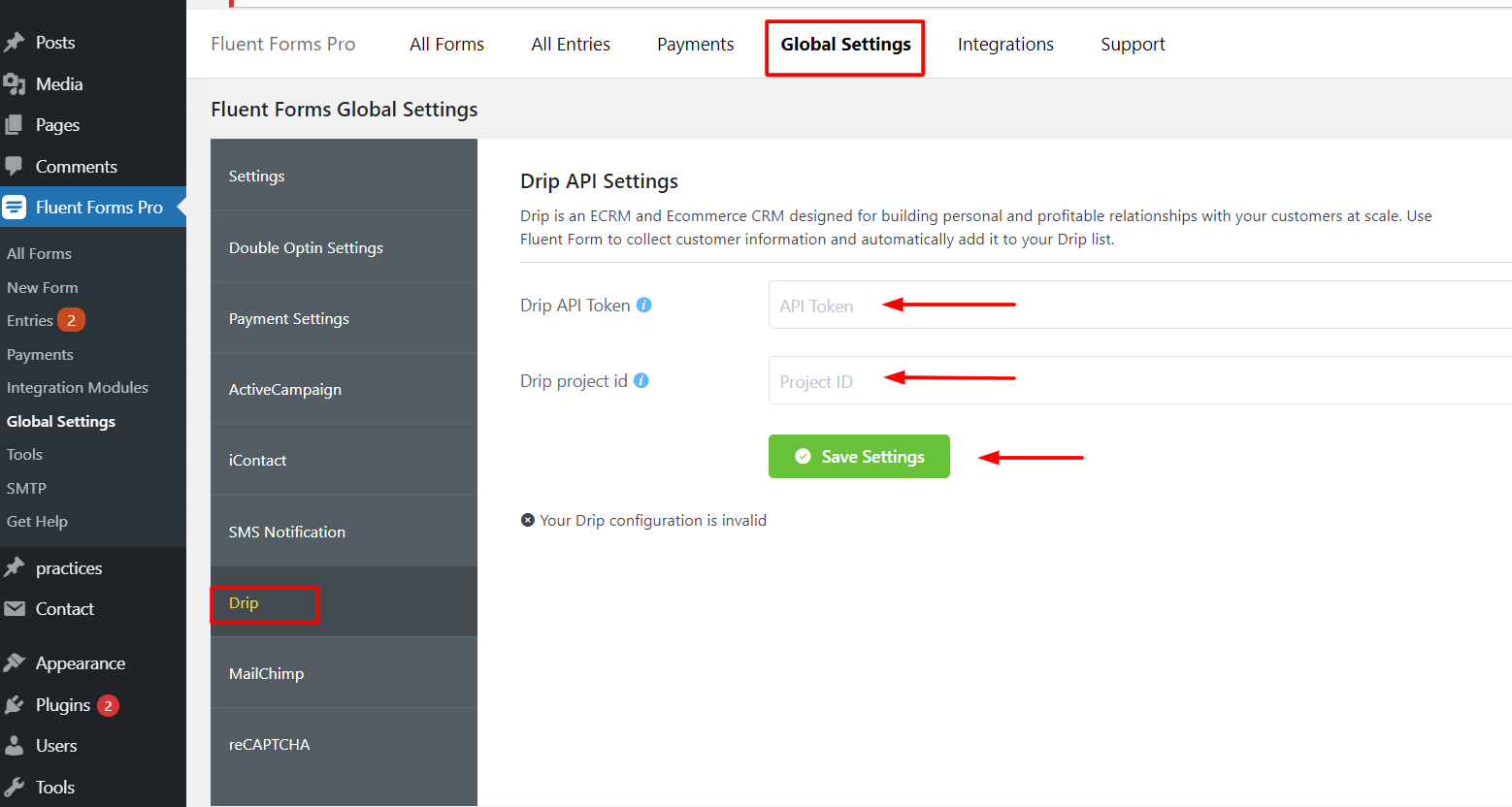 To get the API token and project id, login to your Drip account and click on User Settings from the dropdown menu in the top right.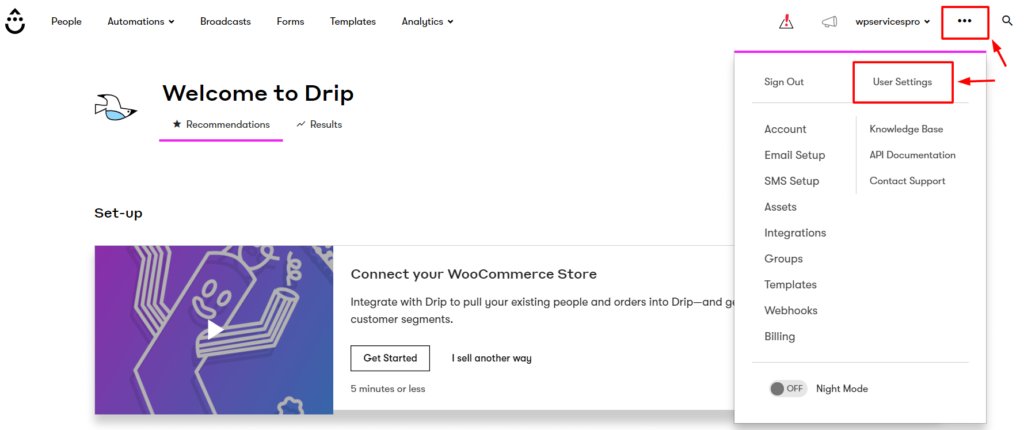 From the User Info page, you can get the API Token. Copy the token and paste it into the Drip API settings.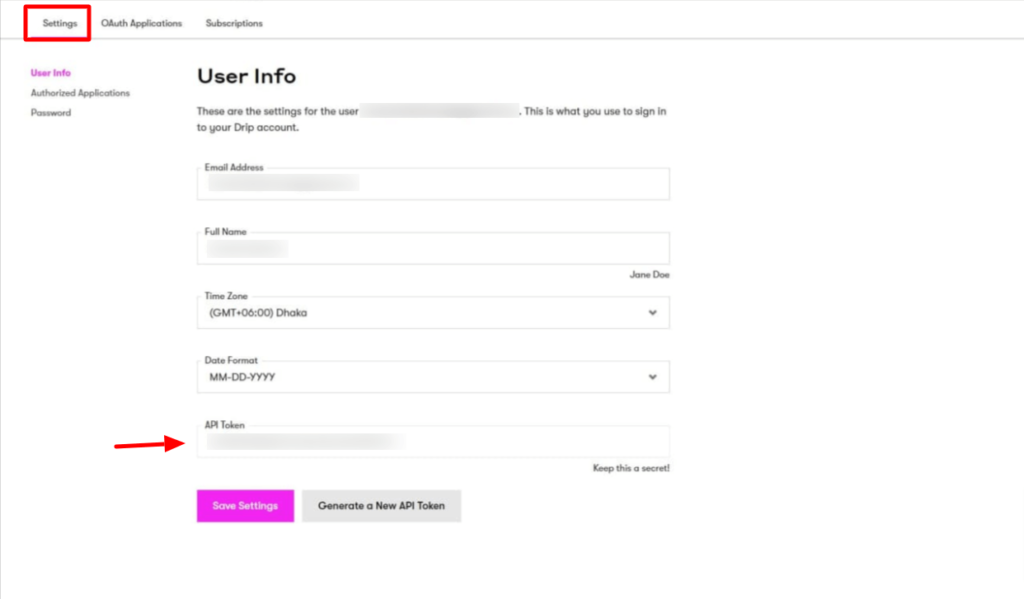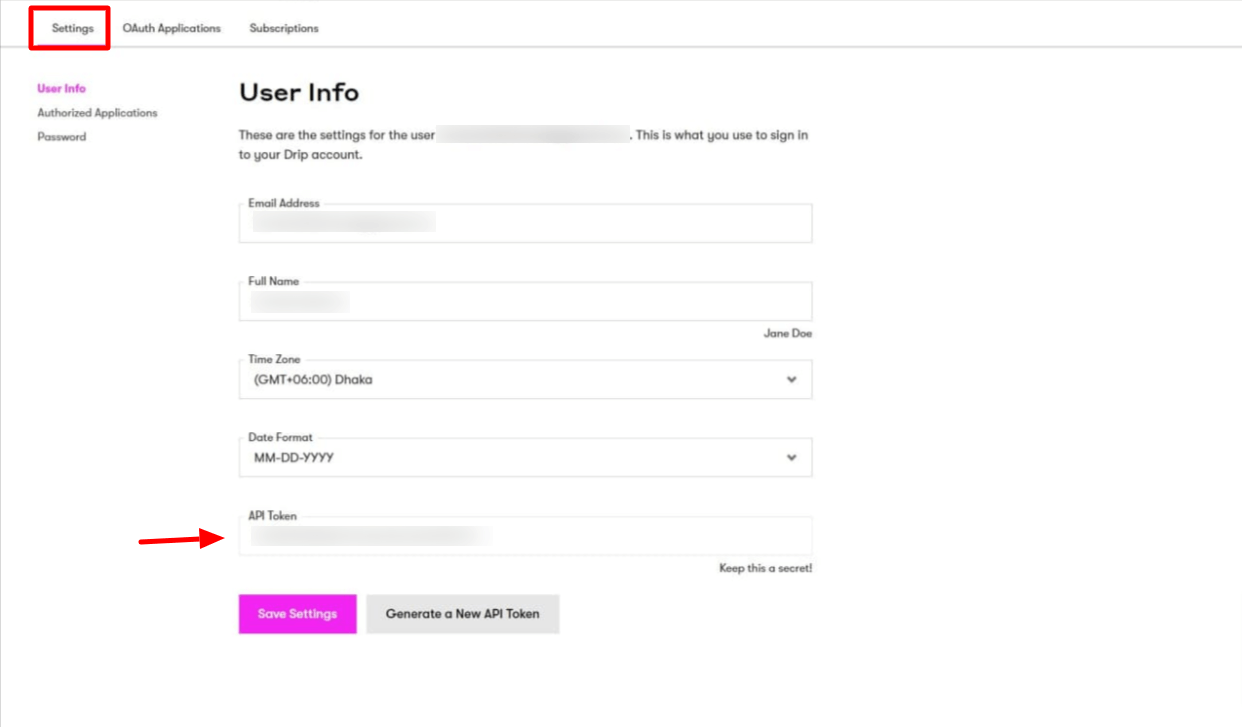 Now go to your account by clicking the dropdown again and copy the Account ID. This is your Drip project ID.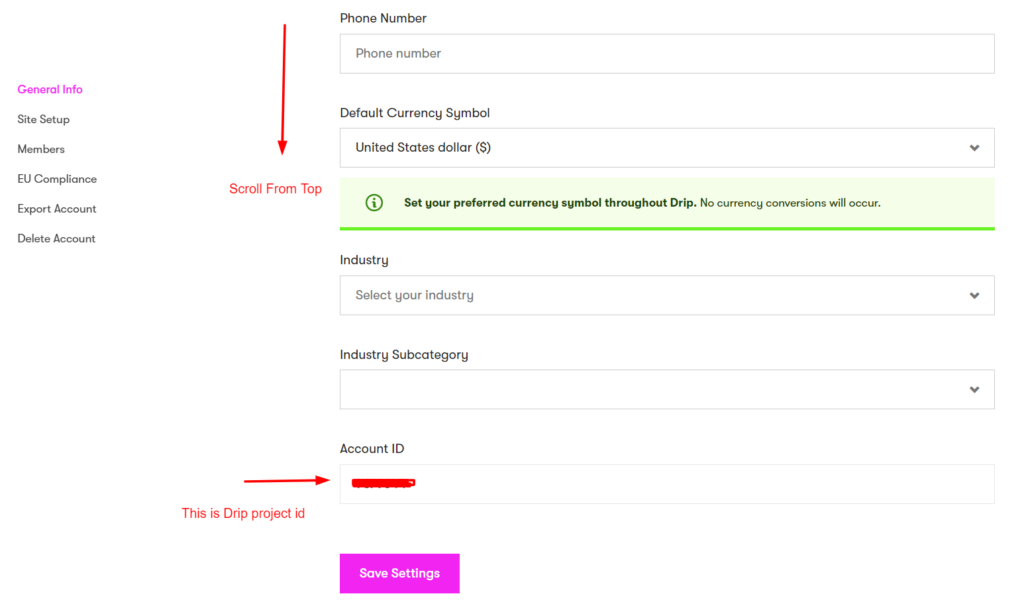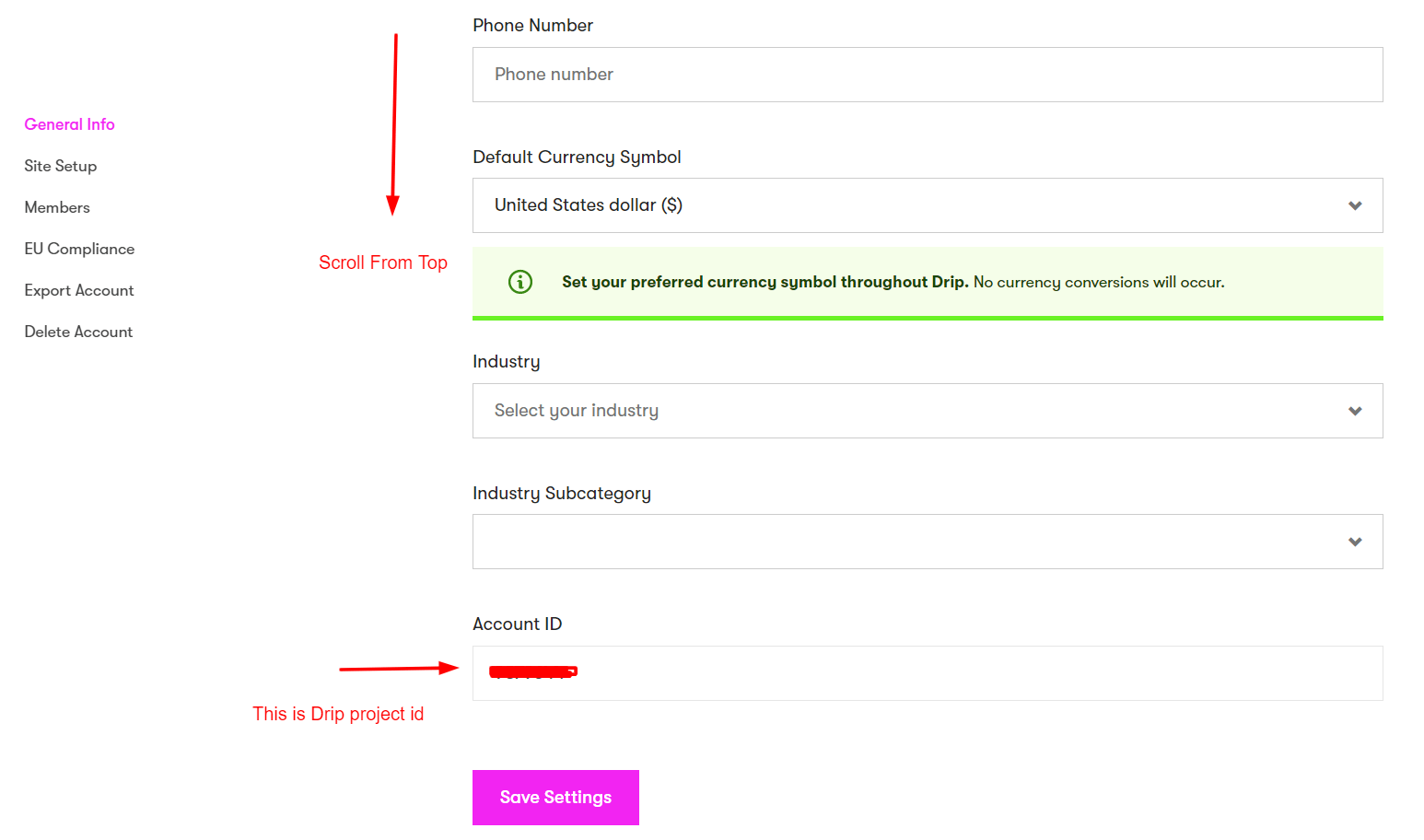 Paste the API Token and Account ID in the Drip Integration setting and save settings. You would see a success message as the screenshot below.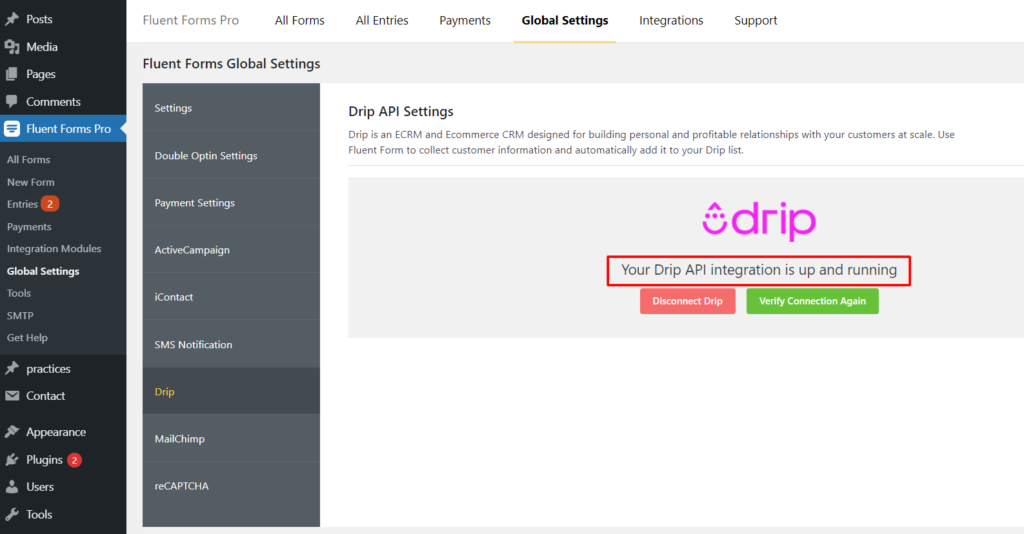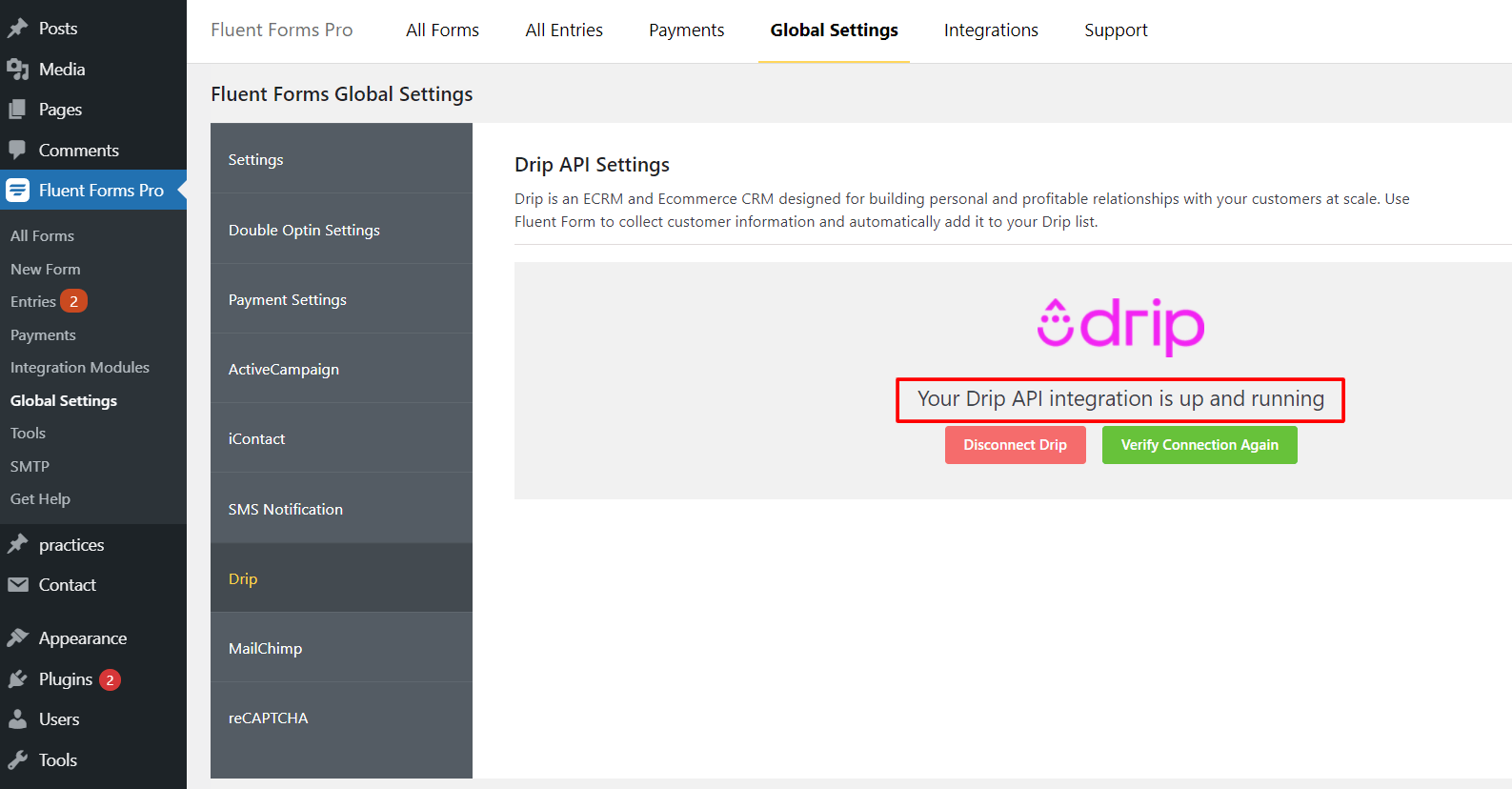 Now go to the settings of the particular form the entries. Under Marketing & CRM Integration click on Add New Integration and select Drip Integration from the dropdown.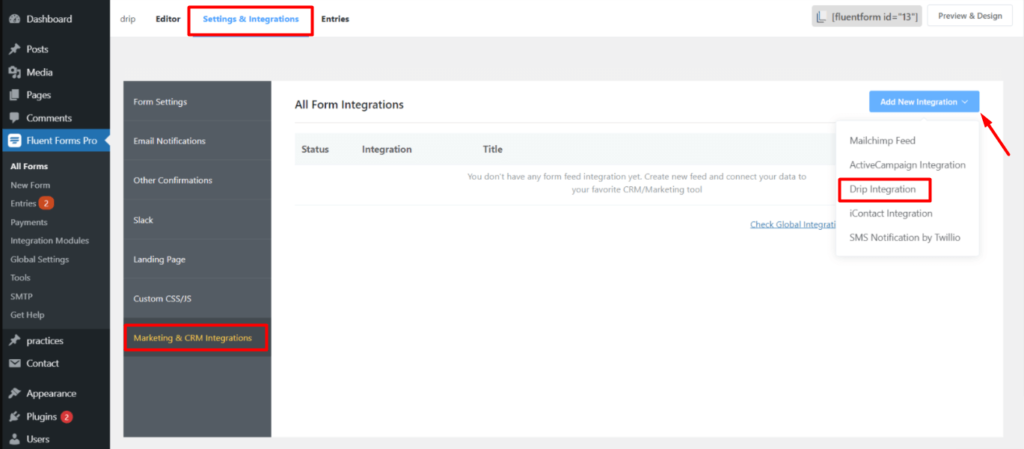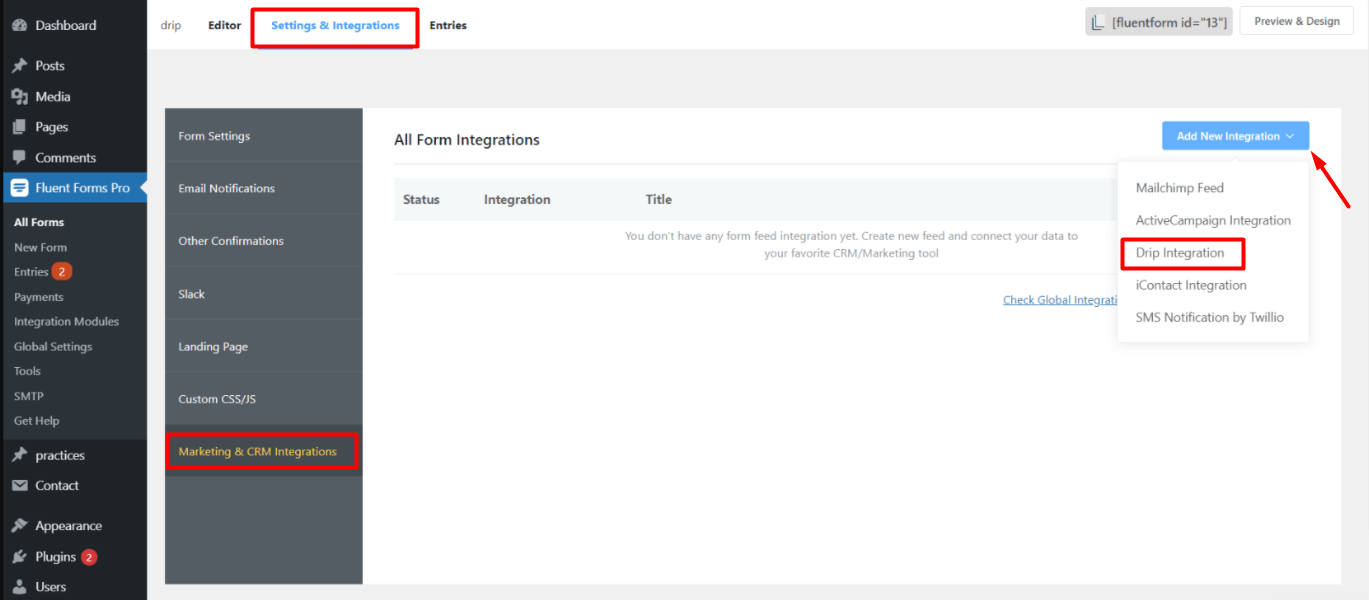 Name the feed and map all the fields that you want to send to Drip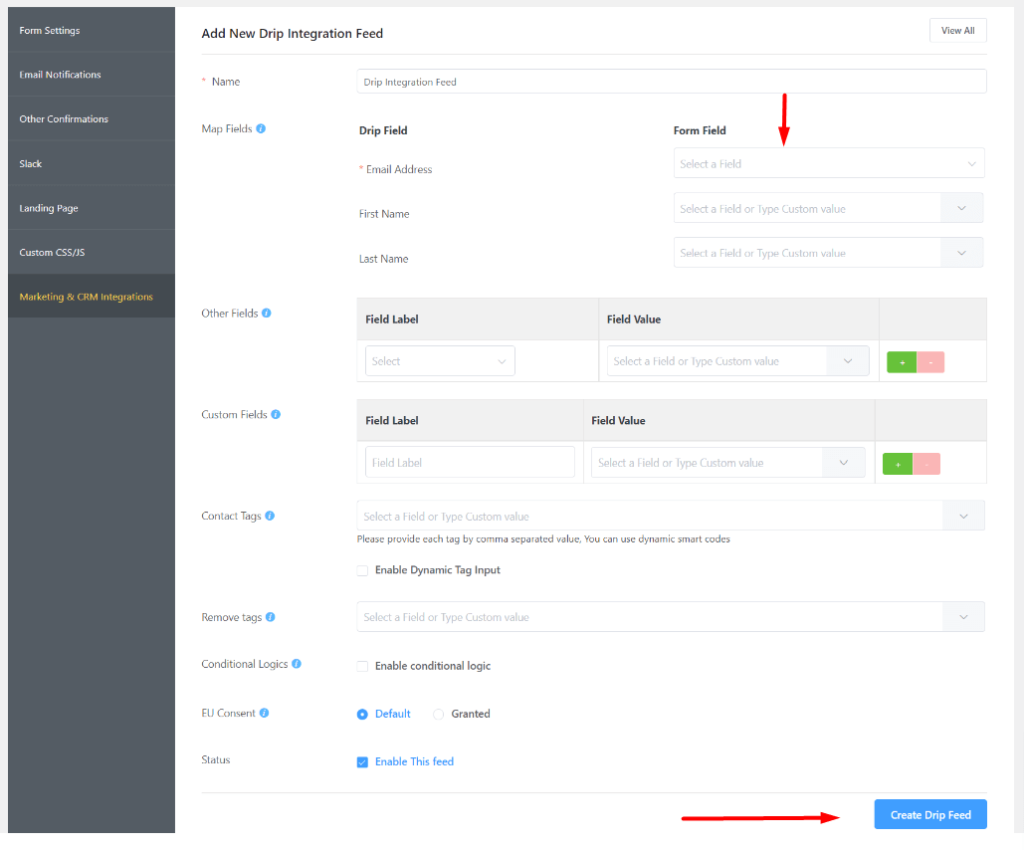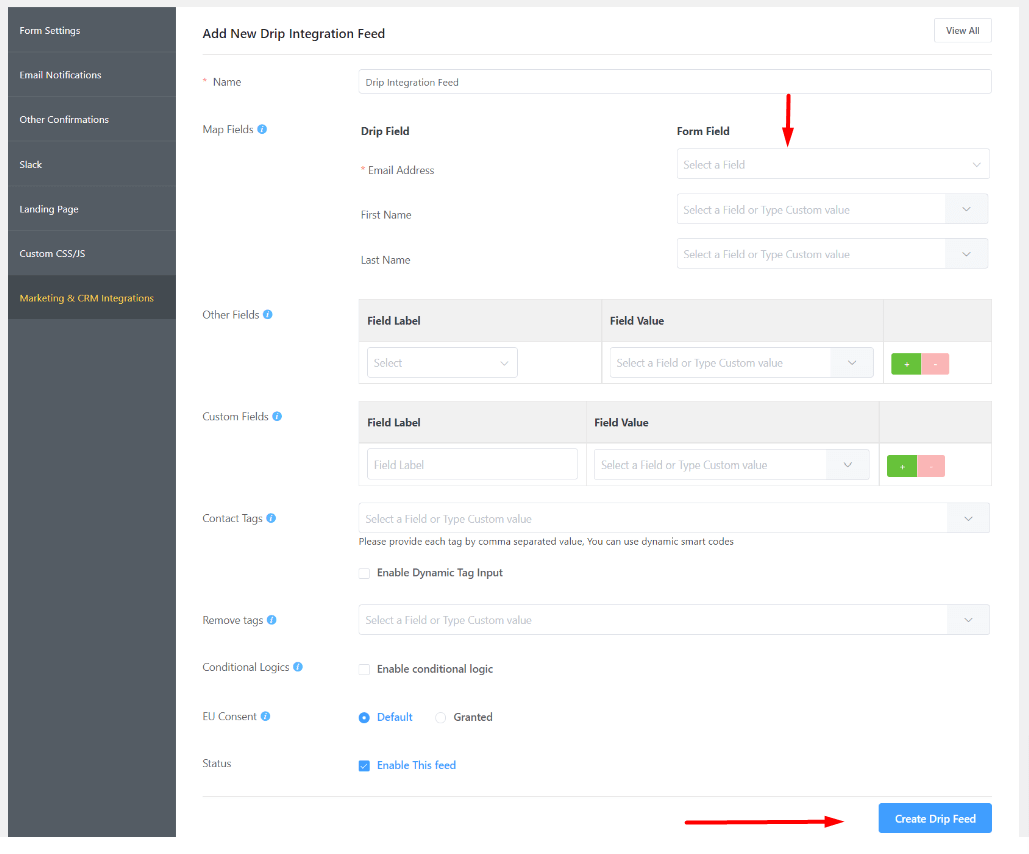 After mapping all the fields, click the Create Drip Feed button, to complete the integration.