Chained Select in Wp Fluent Forms
What is the Chained Select?
Chained Selects is a dynamic dropdown field for creating dependent drop downs from CSV data that dynamically populates a set of select elements based on the previous selection.
How to Add a Chained Select Field?
Follow the below steps to add your Chained Select Field with WP Fluent Forms.
At first, drag and drop the chained select field into the editor as shown in the screenshot below.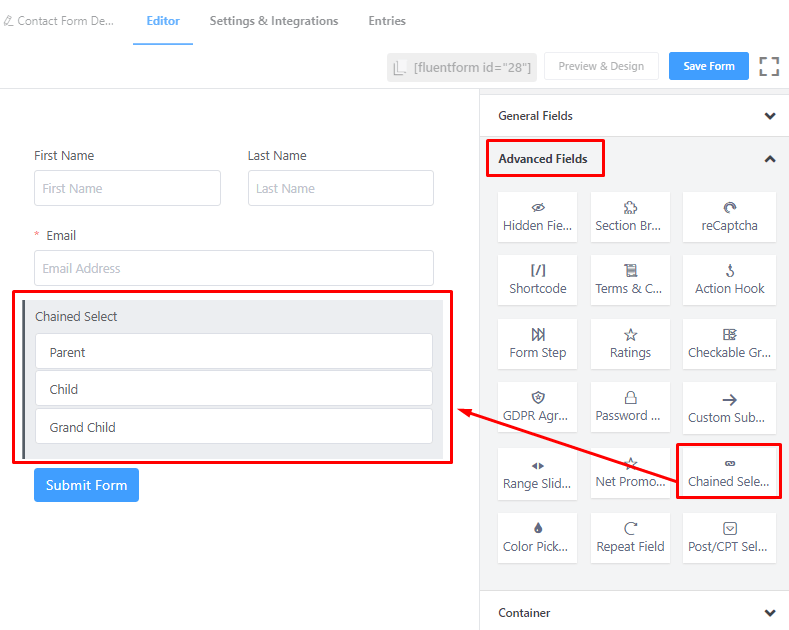 To enable customization, click on the edit icon by hovering over the field. Or click on the Input Customization Tab in the right sidebar when the field is selected.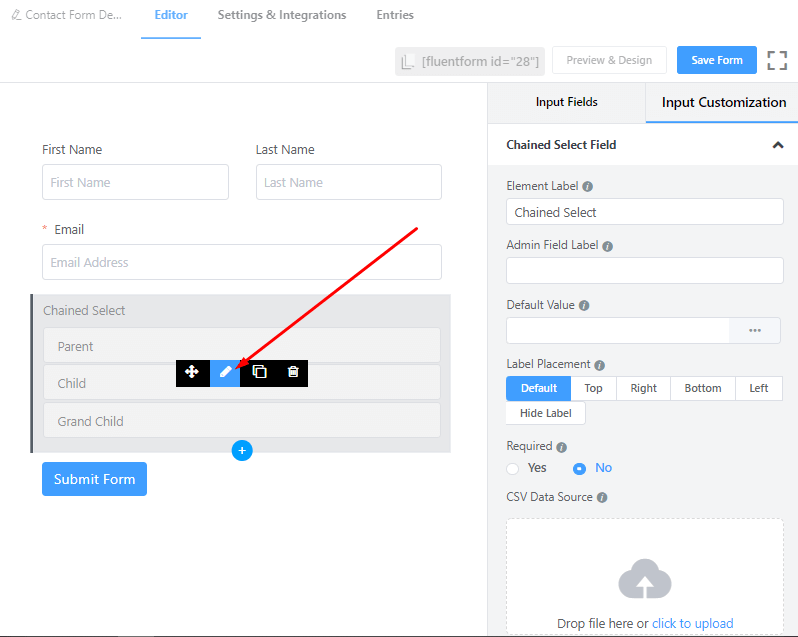 Chained Select Field gives you three drop down fields. Parent, child and grand child. Upon selecting Parent drop down child drop down will only show the option that belongs to the selected Parent field.
Same for grand child. After selecting child drop down, grand child will only show those option under the selected child field. When a parent drop down is changed and the child option does not match the field will reset automatically.
In order to populate the field you need upload a CSV file. A demo file is given in here, you have to follow the file data structure otherwise it will not work.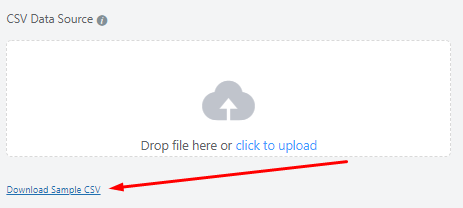 Here is a screenshot of the demo data. First column names are placeholders for drop down fields.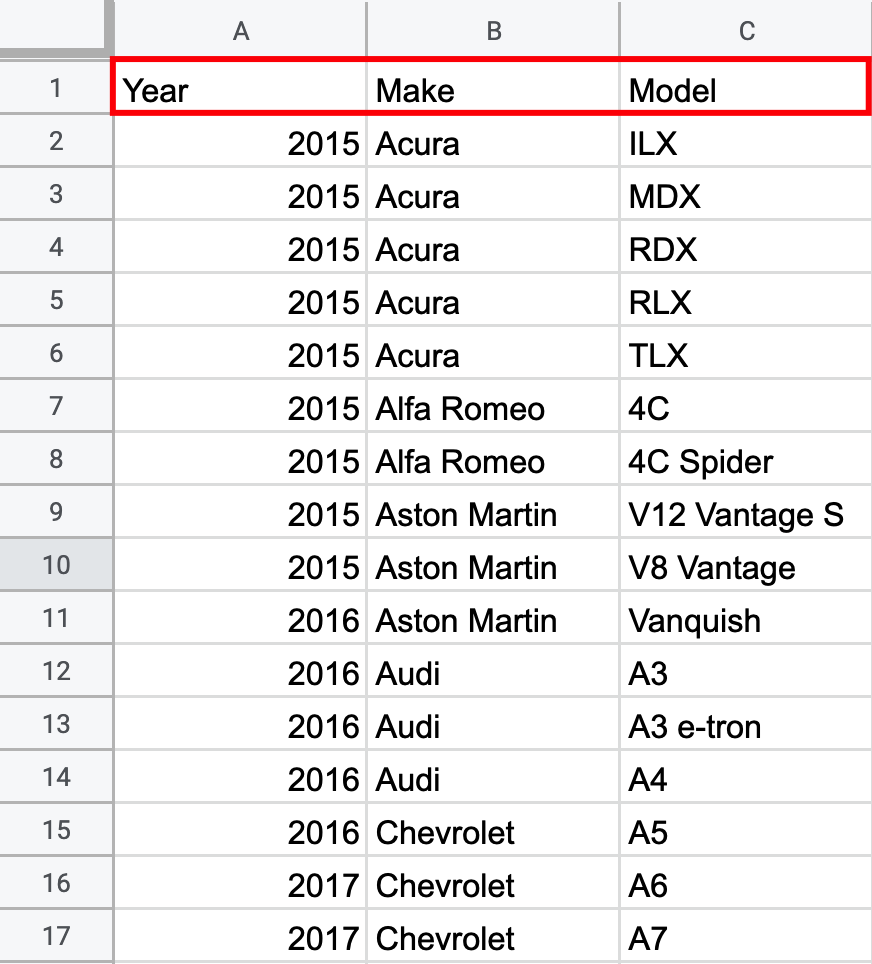 Here is a screenshot of the of the input using this data.