How to Integrate reCAPTCHA V2 Service in WP Fluent Forms
reCAPTCHA V2 is used to protect websites from spam & abuse. It's a free service provided by Google which is a turning test to tell humans and bots separately. Humans can solve the given task easily and it's impossible for bots and other harmful software to figure it out.
WP Fluent Forms gives such a dynamic testing opportunity to you for your better user experience. To add reCAPTCHA V2 to your form, you have to have a Site Key and a Secret Key from Google. You have to integrate this service into your Fluent Forms. Before integrating the outlook of the field looks invisible. To get this & make this visible, follow these instructions-
Before adding you have to search first on google by typing 'google reCaptcha', then you will find several search results.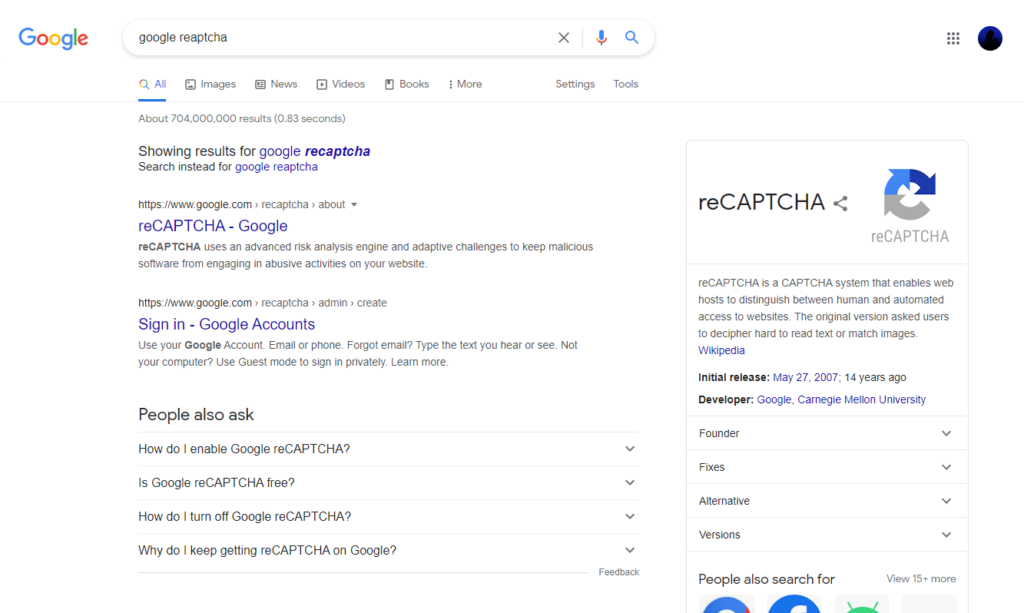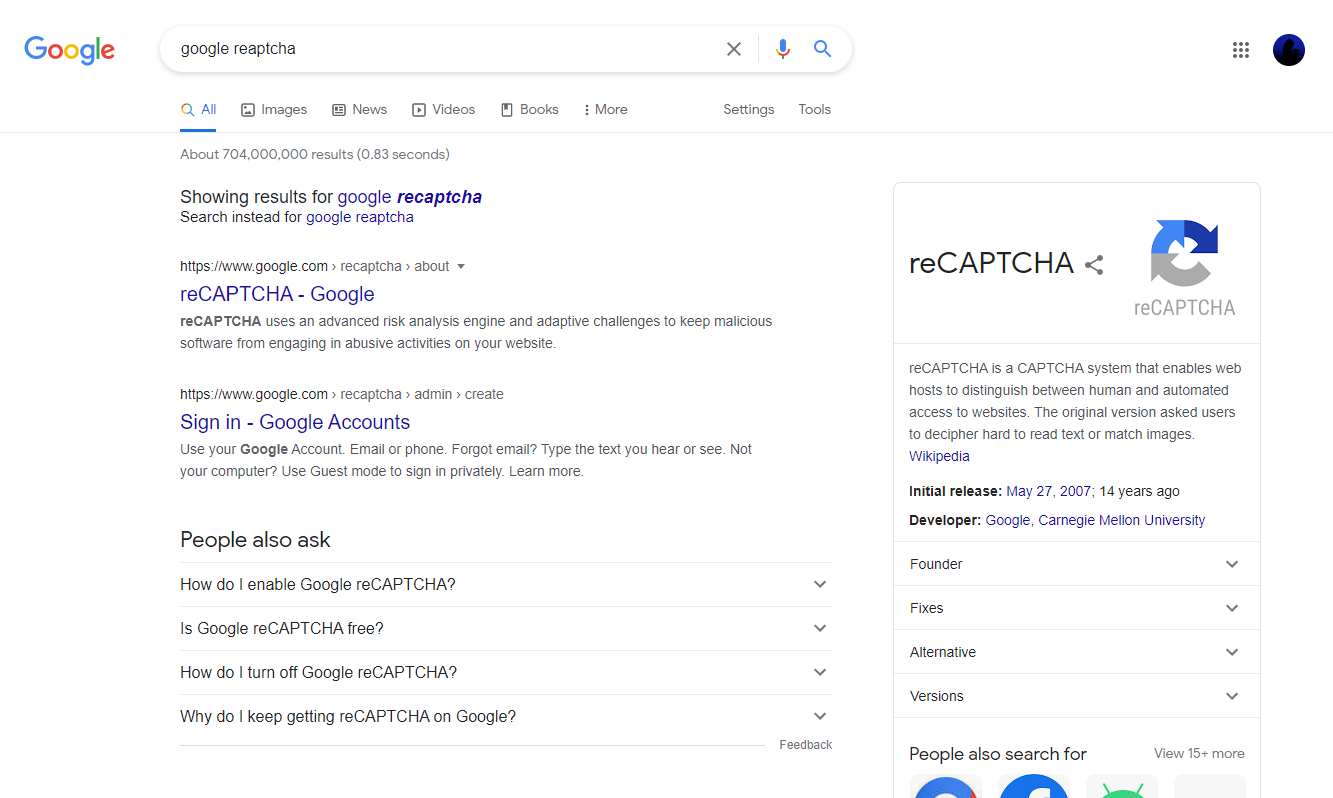 You will click on the first result address (google.com/recaptcha), consequently, you will be redirected to that website.
You have to click on 'Get Started' on top of the page. You will be taken to a registration page and you will have a page with a form.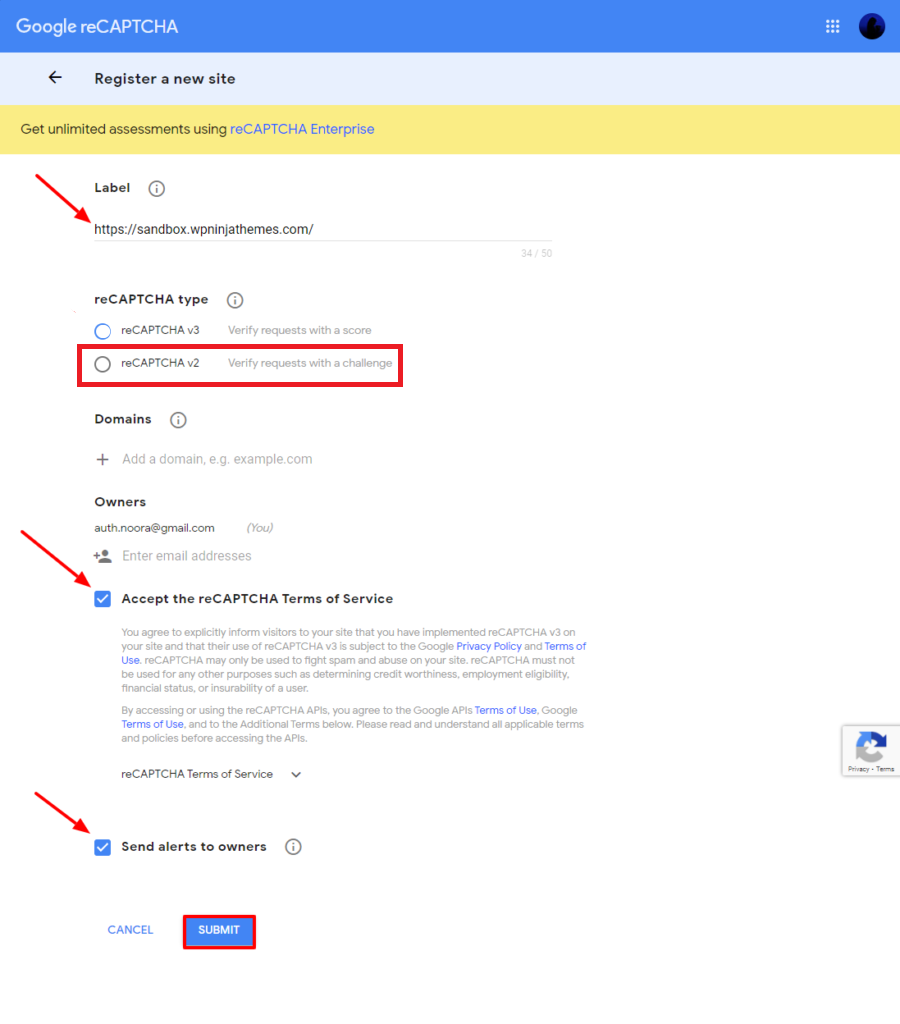 You have to fill the form accordingly as indicates in the above image and if you are done then click on the Register button to complete the task. Then you will have a page that will ultimately give you a Site Key and Secret Key.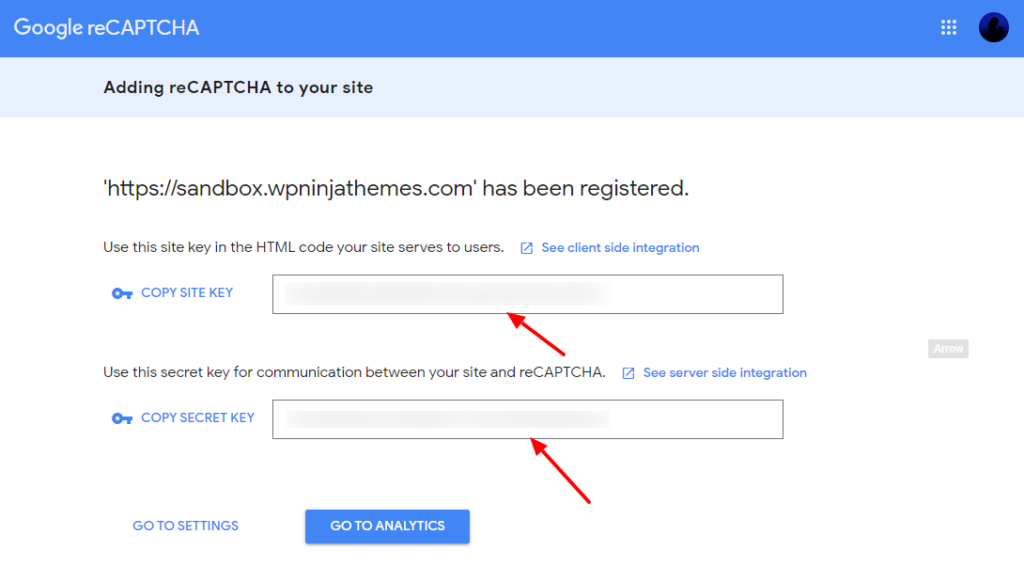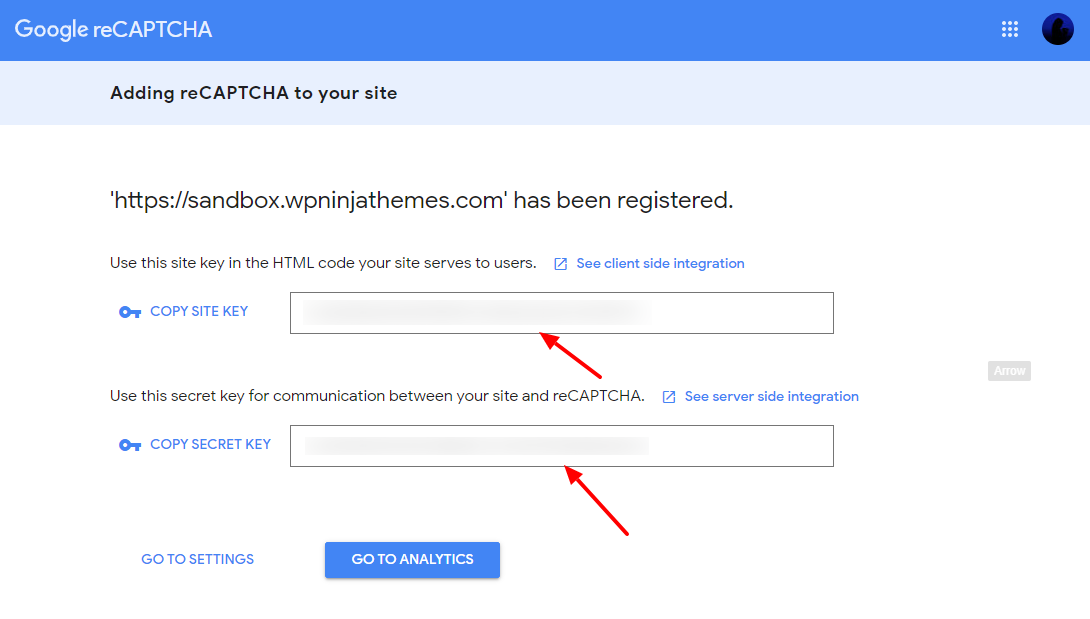 Now, you have the required keys and go to the Global Settings of WP Fluent Forms.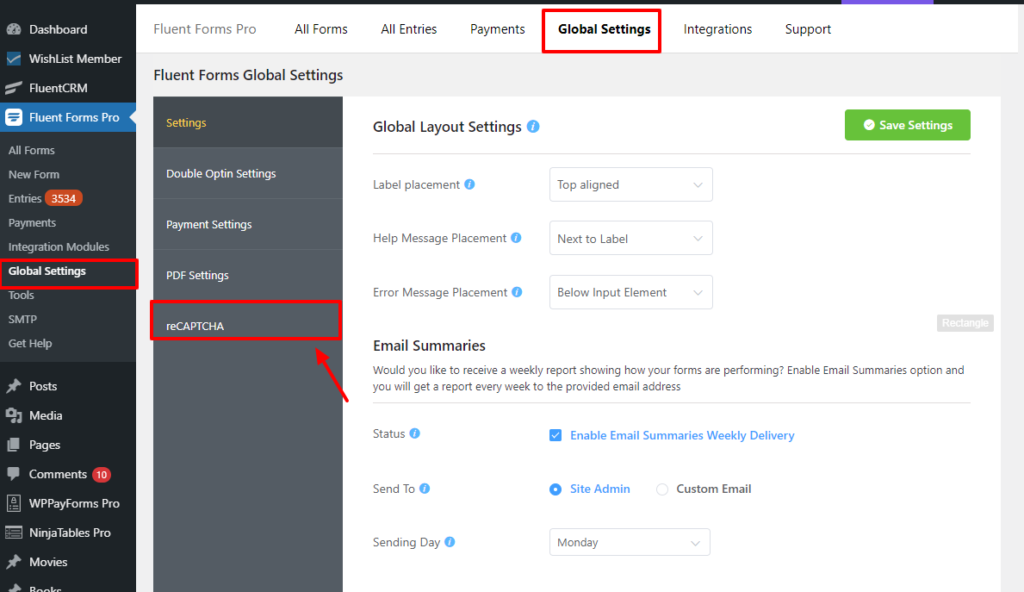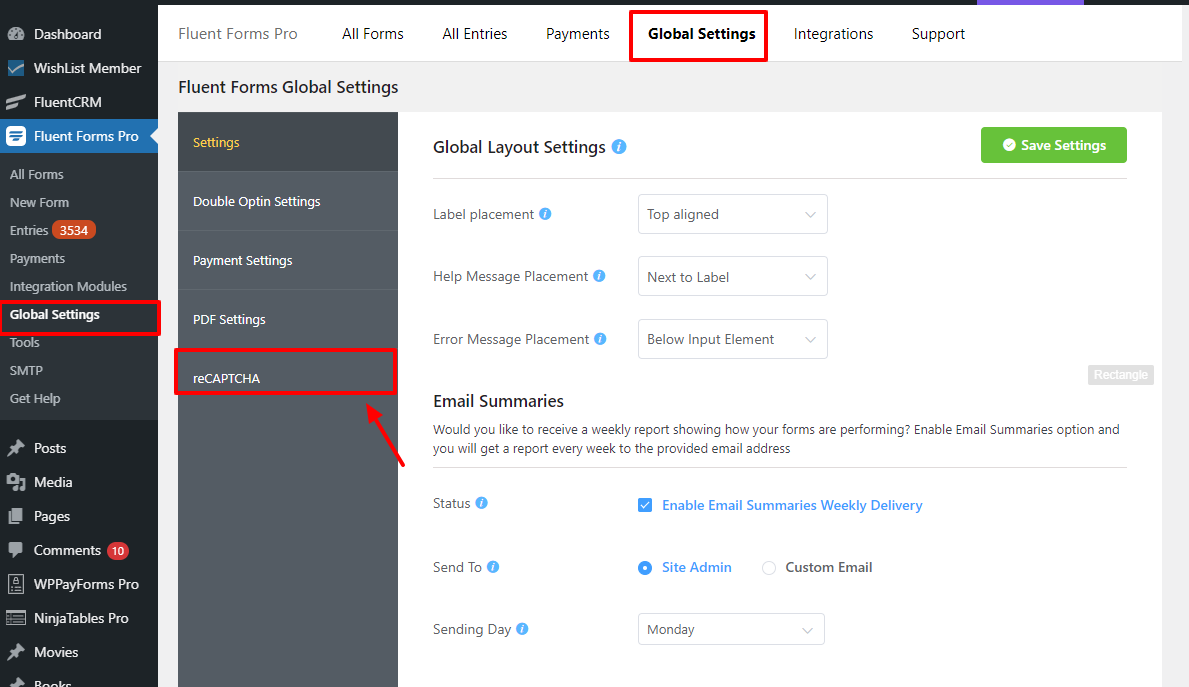 You have to click on reCAPTCHA, then you will be taken the page where you will have two input fields where you have to give two keys in the two separate input fields.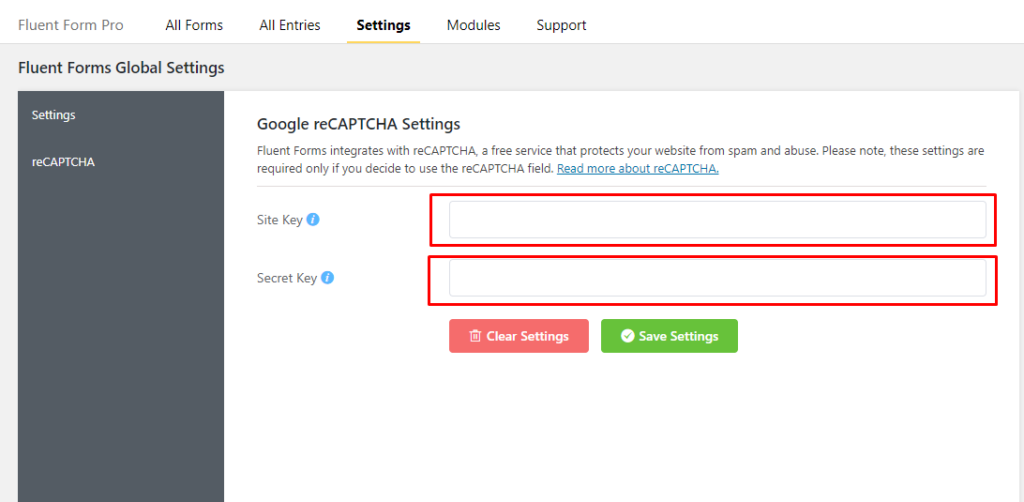 After giving two keys in two separate fields click on the Save Settings button to complete the whole process. Then your reCAPTCHA input field in WP Fluent Forms becomes visible. For more details about creating a form, click here.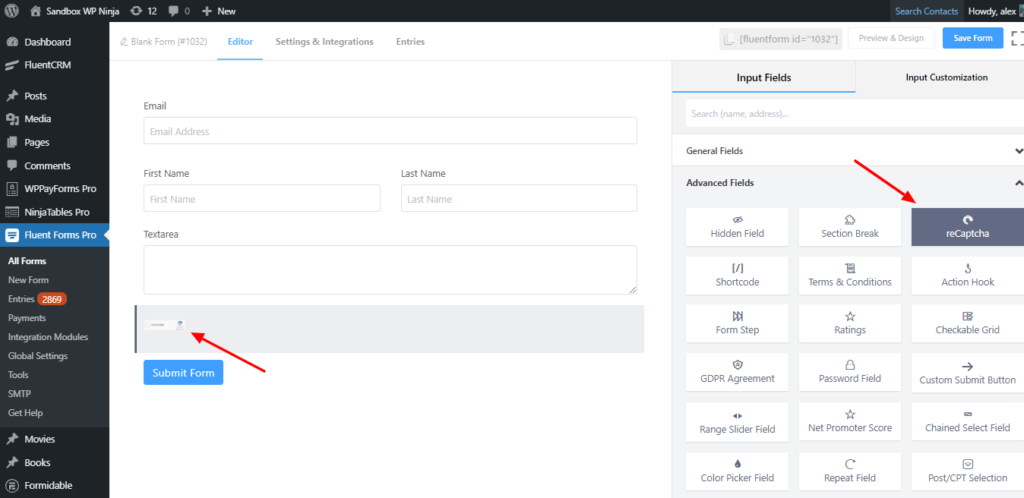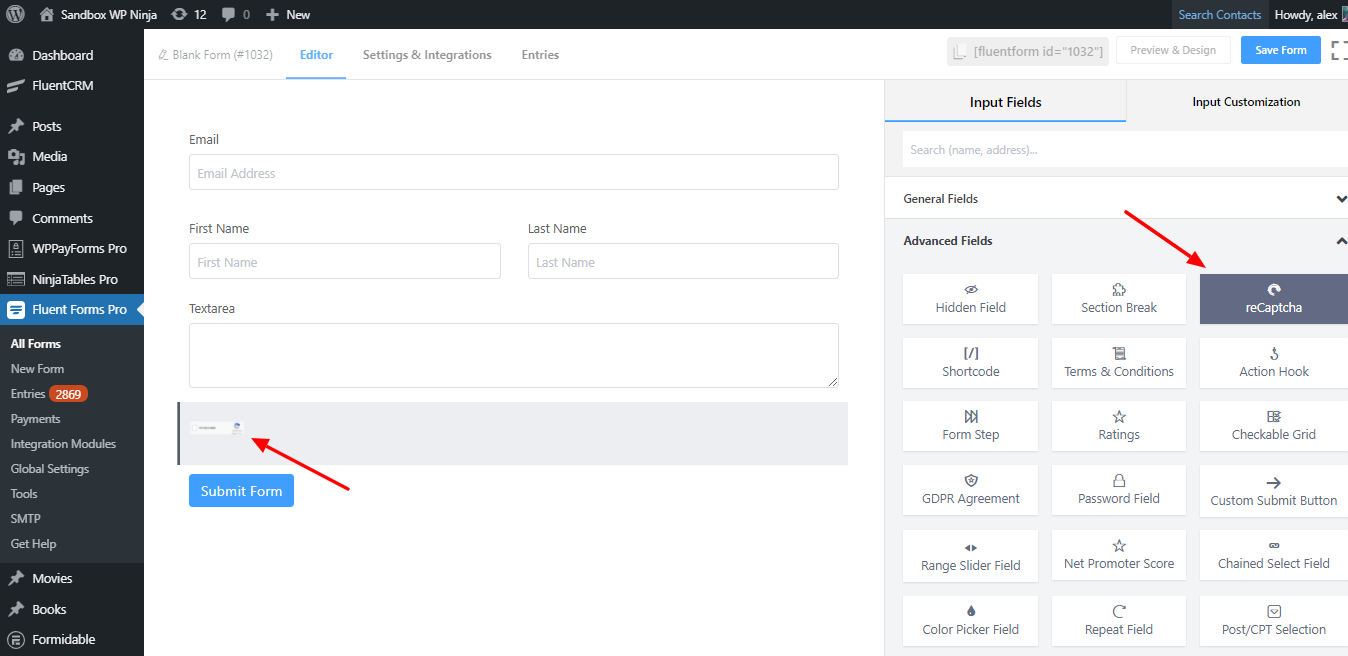 You are done! Now you can add this awesome field to your desired form at any time you want.