Import Table from TablePress Plugin
You can import current tables from other WordPress Plugins too, besides importing tables from CSV/JSON files. Find the "Import Other Tables" option under the "Import table" option.
Step-1: Go to Dashboard-> NinjaTables -> Tools in order to import tables from the TablePress Plugin.
Step-2: Look for the Import Other Tables option below the Import Table option.
Step-3: Click on the relevant Import button to import from other WordPress plugins.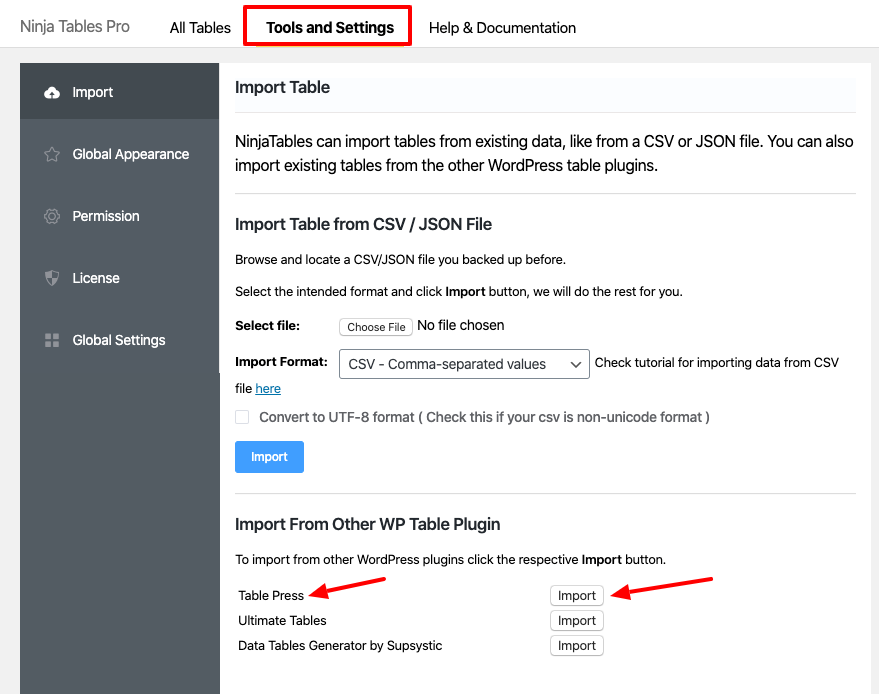 The screenshot given below is a table made using TablePress: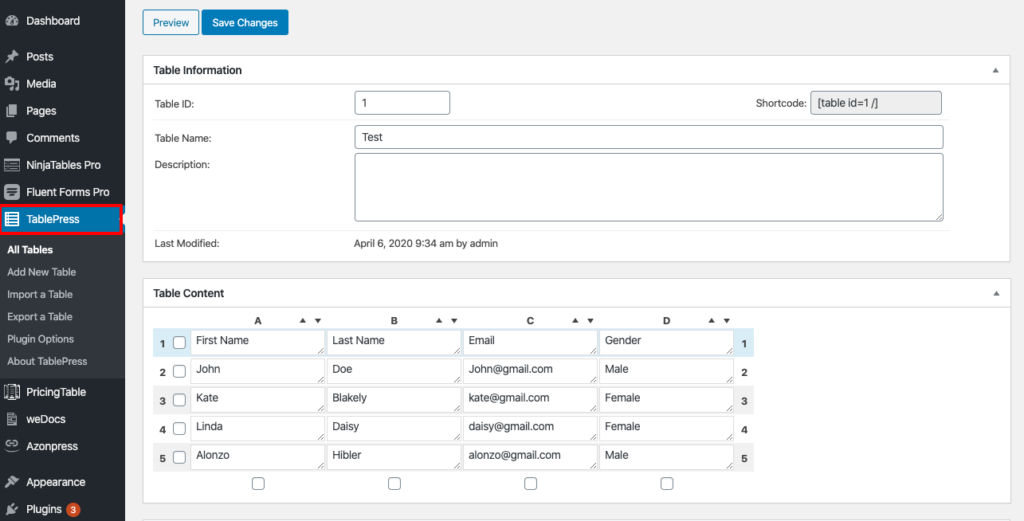 Go to the Ninja Tables menu and click on the Import Menu

When you are in the Table Import menu, click the TablePress Import button under "Import from Other WP Table Plugin".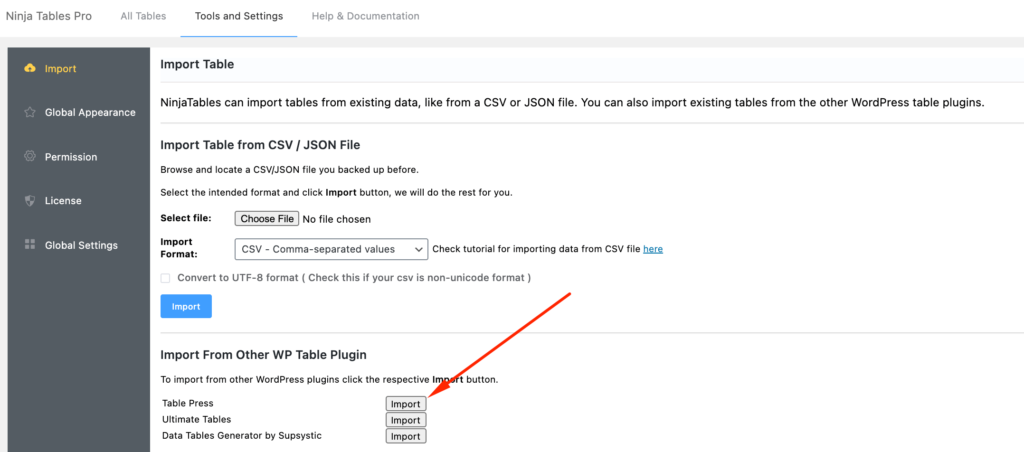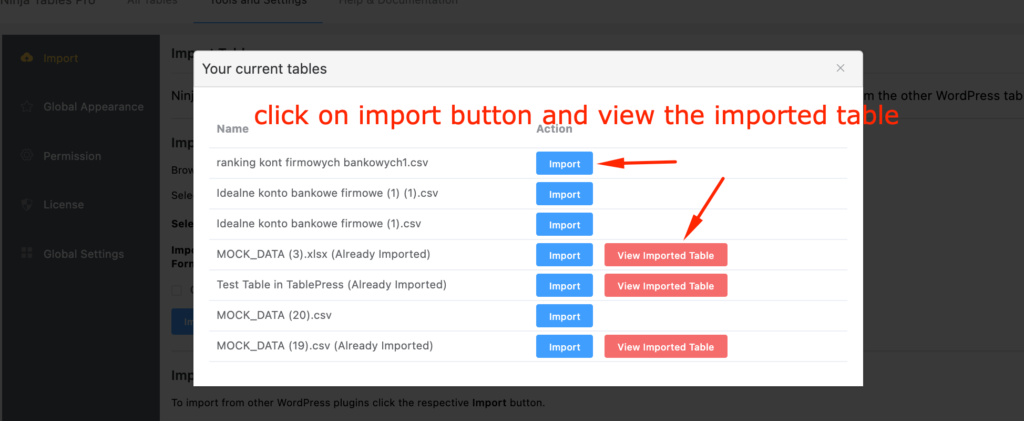 From the list of available Tables in TablePress, choose the table that you want to import into Ninja Tables.