How to Create a League Points Table Using Ninja Tables
A Sports League Table can be created with the help of Ninja Tables. Which can be implemented quite simply. In order to do this, you just need to enter the Team names & add/edit their corresponding scores relative to the teams.
In this easy guide, an English Premier League points table is used here as an example.
1. First of all, navigate to Ninja Tables in your WordPress dashboard's sidebar. Here, click over All Tables and then click on the Add Table button.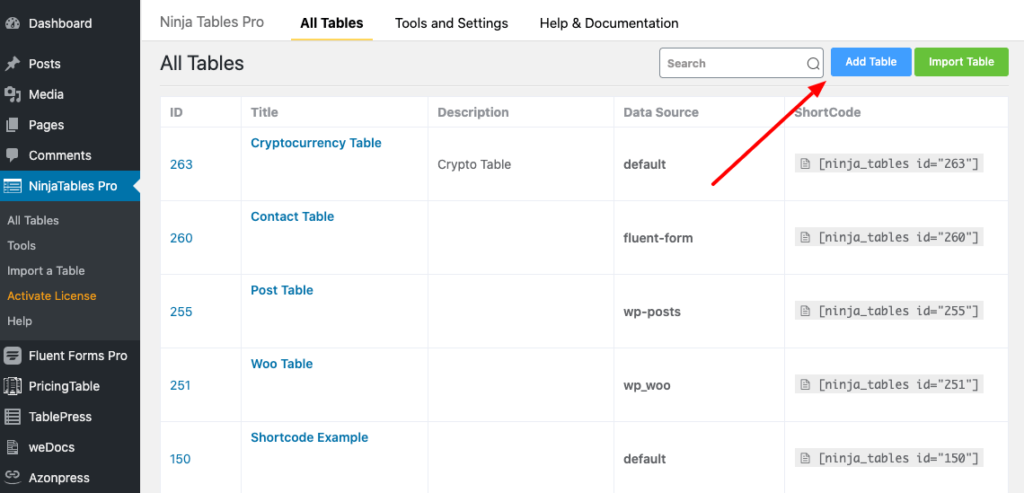 2. Next, give a name and description to the table.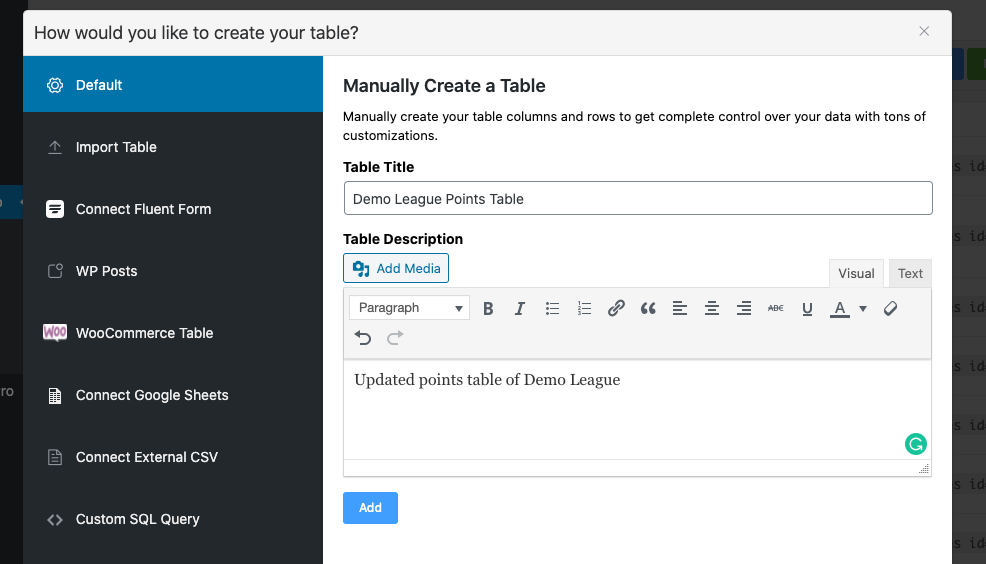 3. Click on the Add Column button to create columns. Then add columns to the table by naming and setting their data types in the pop-up window. Such as columns named Points, Matches Played need to have the data types as Numeric Values. And the column Team Name needs to have Single Line Text Field/Text Area/HTML Field as the data type.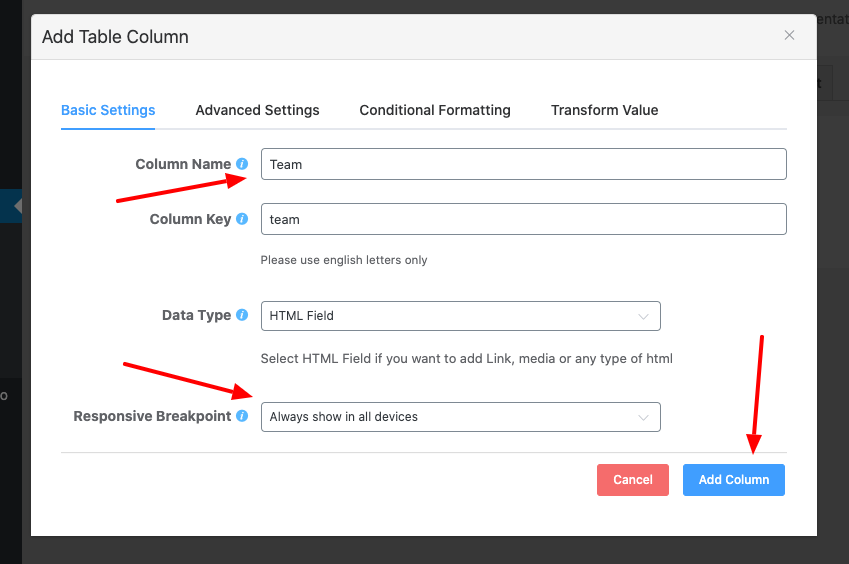 4. Now that the part of adding columns is done, it's time to create rows. To do so, go to the Table Rows tab and tap the Add Data button.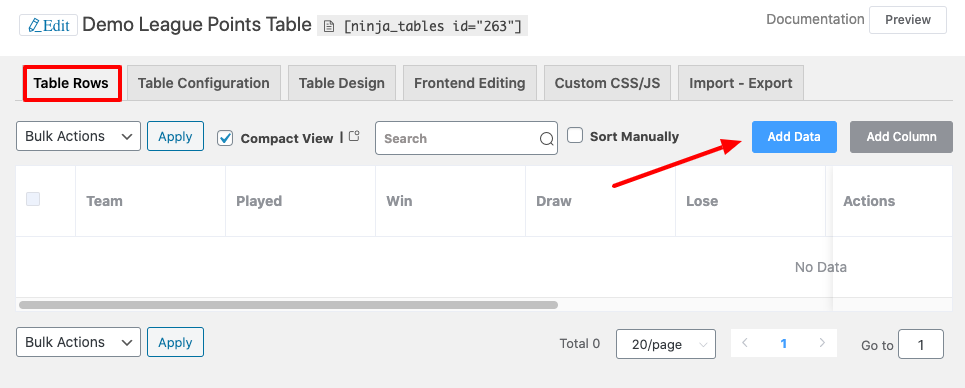 5. Then add sufficient data to the particular row cells for each column. Click on Add to finish the row.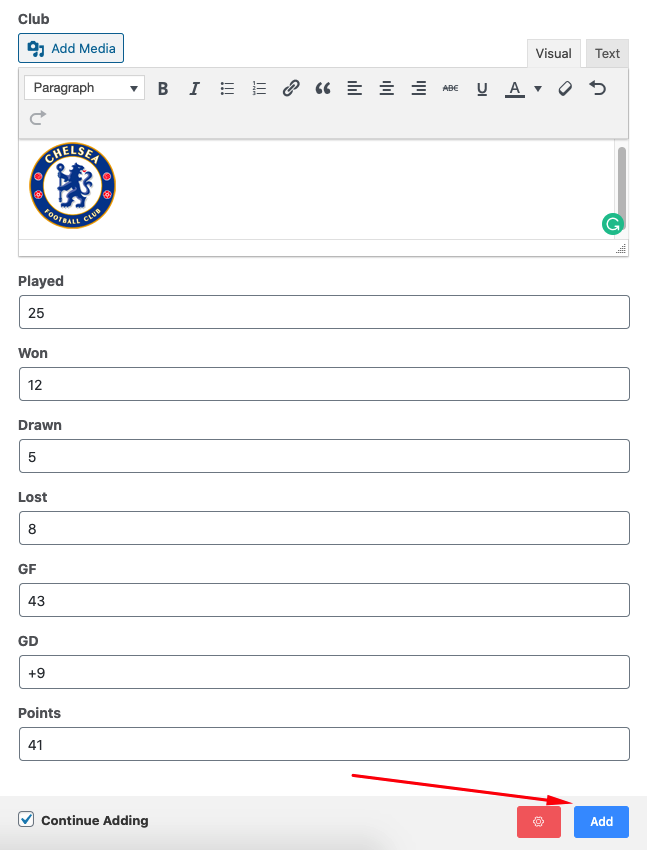 6. Move to the "Configuration Table" tab to modify your table once the rows are formed.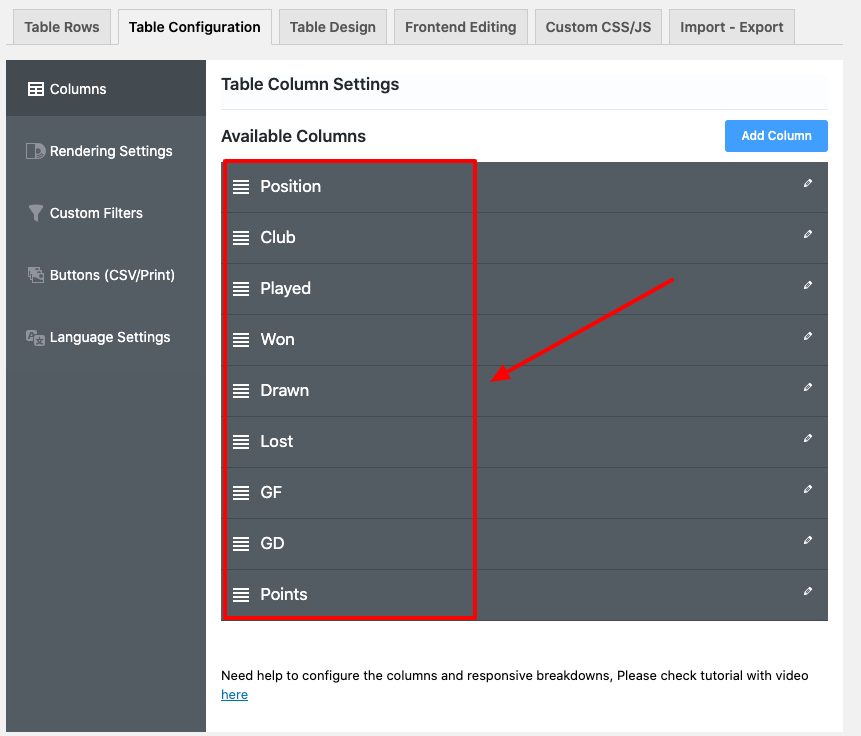 7. Using Ninja Tables you can configure the tables in various ways. The example is about League Points Table, and these tables are usually presented in a certain order. Hence it is recommended to choose the Points column in your Data Sorting option and select the sorting type in Descending Way. The table will structure itself by placing the team with the highest point on top, and the one with the lowest point at the bottom.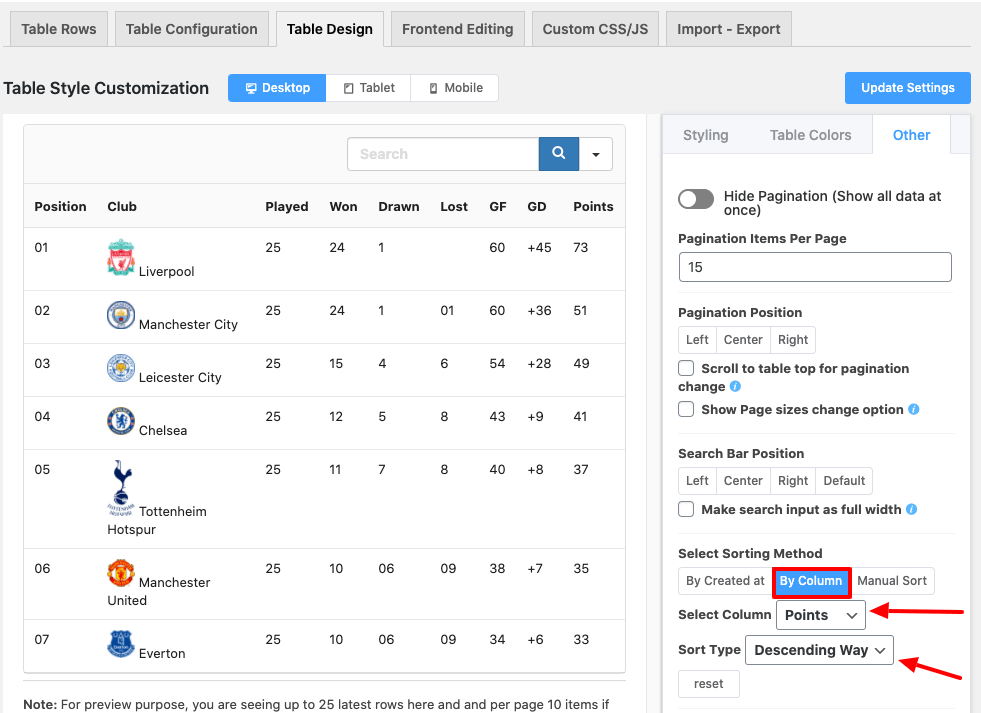 8. Additionally, customize the tables and make them more user-friendly by adjusting the table configurations.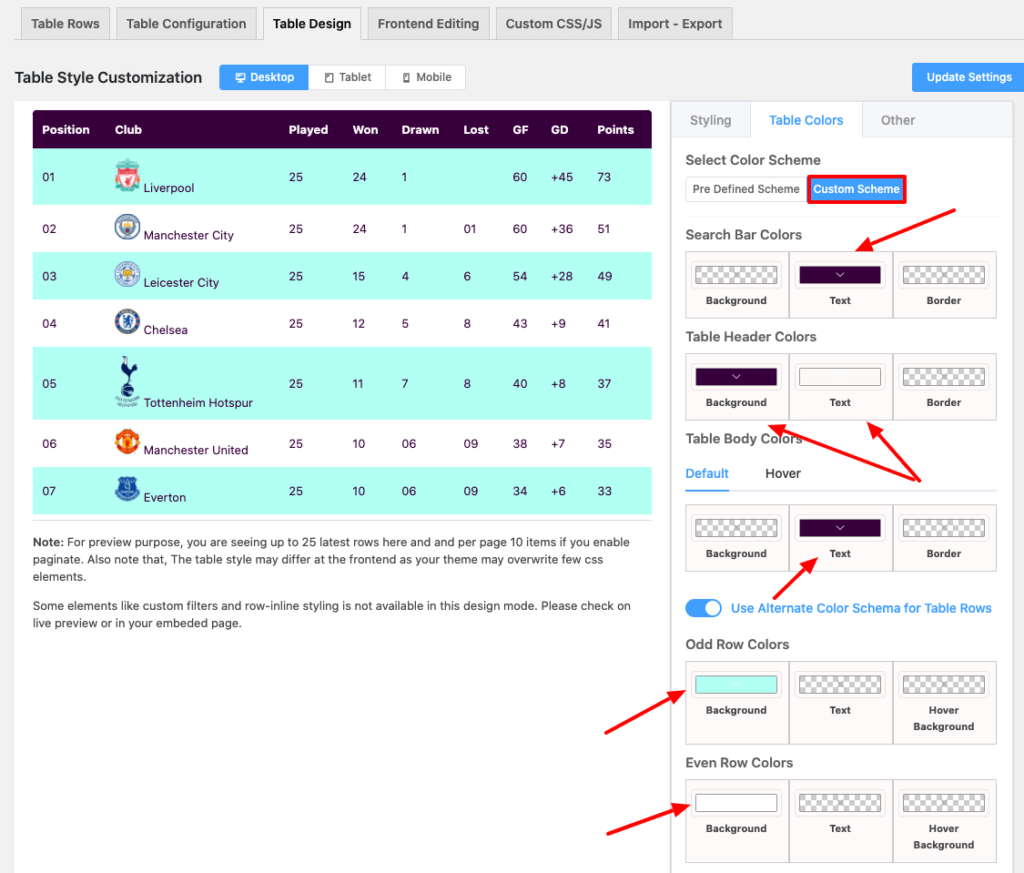 9. Click on the "Update Configuration" button to save settings until the customization is completed. Copy the shortcode to the table by clicking on it. Paste the shortcode to the page/post where you wish to display the points table on.
PRO-TIP: Most people these days use their mobile devices such as smartphones/tablets to review league points tables. But we know that points tables usually come with a lot of columns, which makes them large
❤️ See Ninja Tables Demos: ⤵️
➡️ Product Comparison Table by Ninja Tables
➡️ Product Listing Table by Ninja Tables
➡️ Product Specification Table by Ninja Tables
➡️ Cryptocurrency Table by Ninja Tables