Ninja Tables Pro – The Fastest and Most Diverse WP DataTables Plugin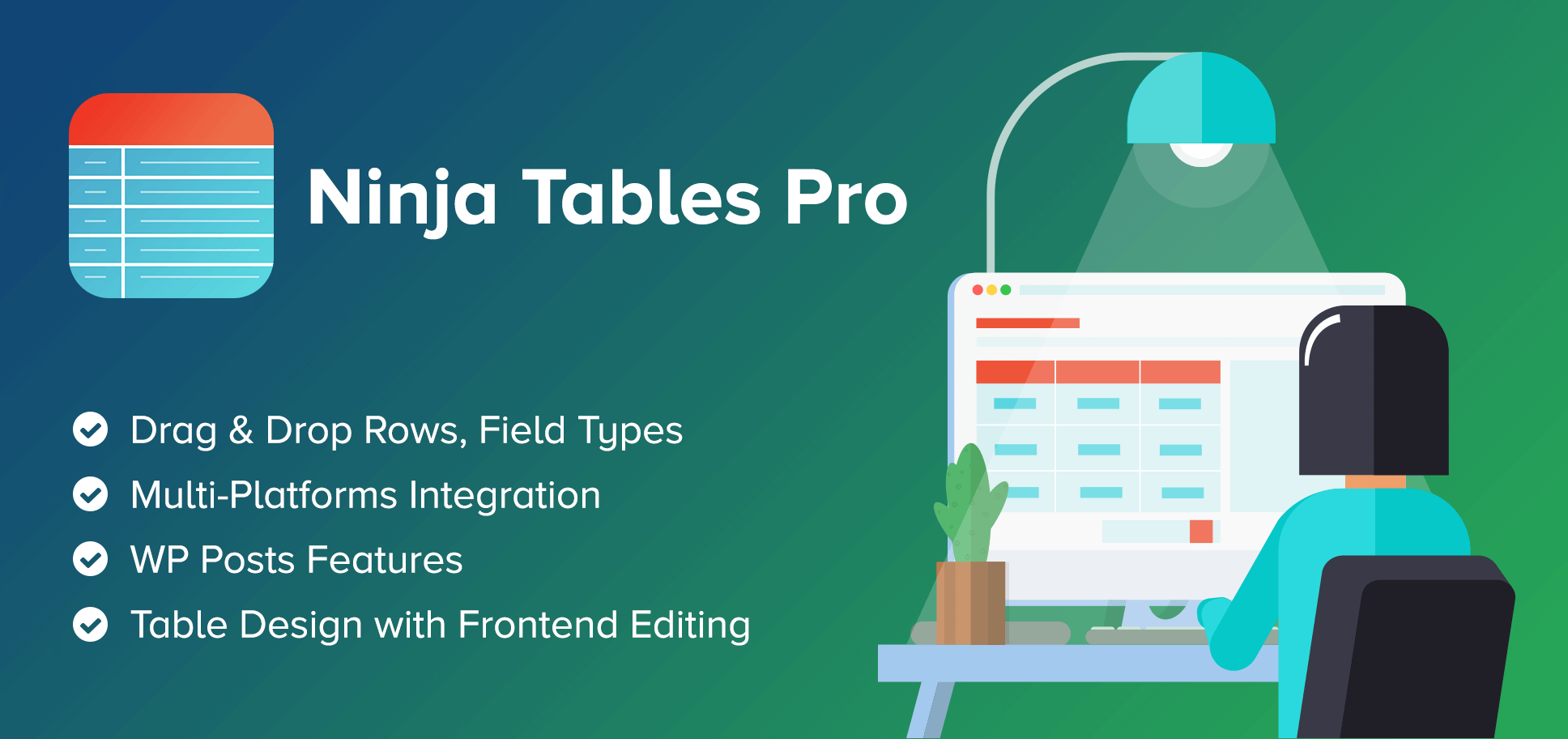 View Demo & Documentation
Ninja Tables is the Best Selling WordPress table builder plugin with a user-friendly layout, easy to use settings, and enticing front-end. Build a table right from the comfort without having any coding experience. Do whatever you want – create, edit, maintain and customize. Ninja Tables is the ultimate solution for designing WordPress tables for any purpose.
Ninja Tables Pro comes with a big bucket of elegant, intuitive, advanced, and enthralling features. With more integration options, cutting-edge functionalities, and next-level configurations- you can unleash the untouched potentials of your business.
Add Images and other multimedia contents to your tables with Ninja Tables Pro and make your tables more effective than ever!
Don't get stuck with the boring white. Color your WordPress tables according to your requirements with Ninja Tables Pro plugin.
If you have already stored your information on Google Sheets, you can effortlessly publish it on WordPress with Ninja Tables.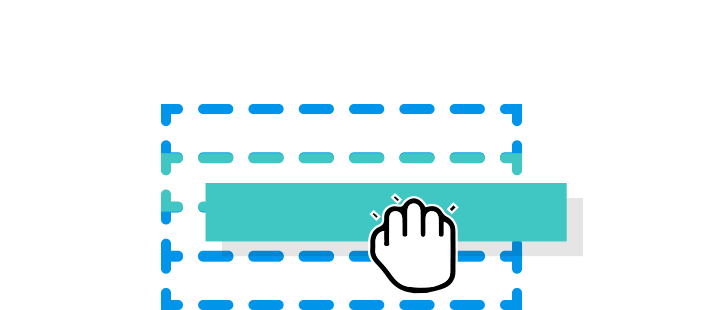 Drag and Drop Data Sorting
With Ninja Tables Pro, you don't have to code every single task. Just drag and drop table data and arrange them intuitively.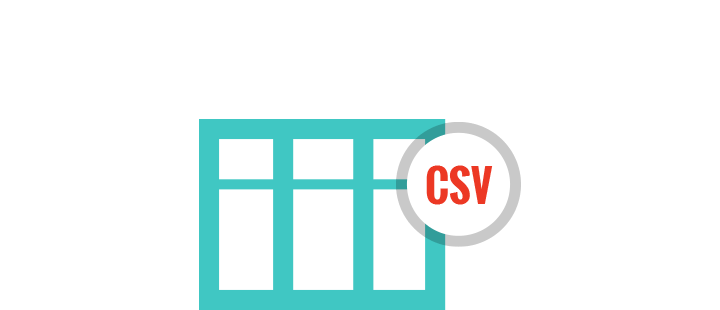 Export-Import CSV
Where your tables are now or where you want to export one- Ninja Tables allows you to export and import tables in seconds.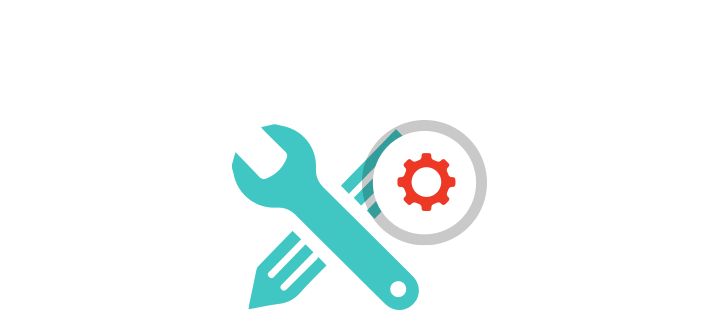 Advanced Customization Features
The advanced settings enable you with a myriad of under-the-hood functionalities to make your tables more powerful.
Got a WooCommerce store? Connect it and turn it into a convenient product showcase table easily with Ninja Tables Pro.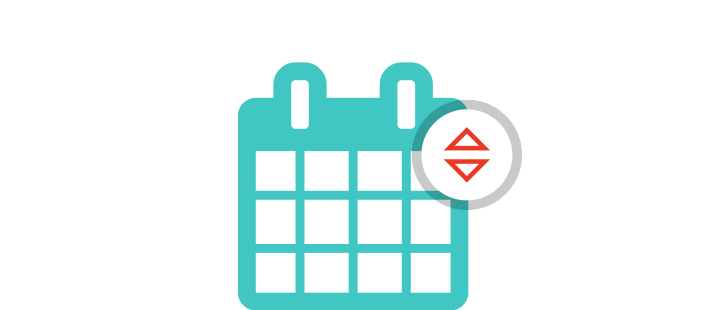 Advanced Date Sorting
Sort your WordPress table data according to date added or the dates assigned to them in table columns.
Display website contents in a searchable, sortable format with Ninja Tables. It supports custom posts, pages, & custom post types.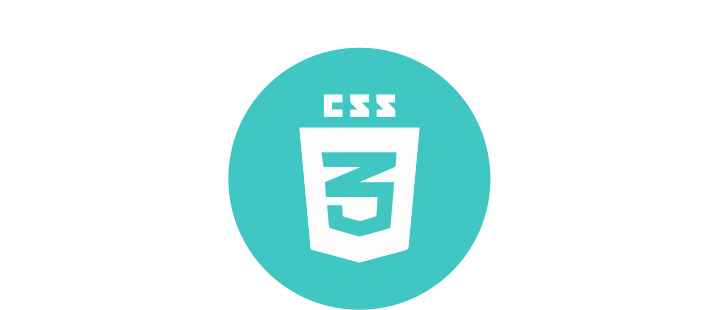 Add CSS Class
Don't just rely on the default stylings. Style your WordPress tables with additional CSS classes and make them more beautiful!
Set conditions to your online tables and highlight specific columns/rows/cells according to previously set logics.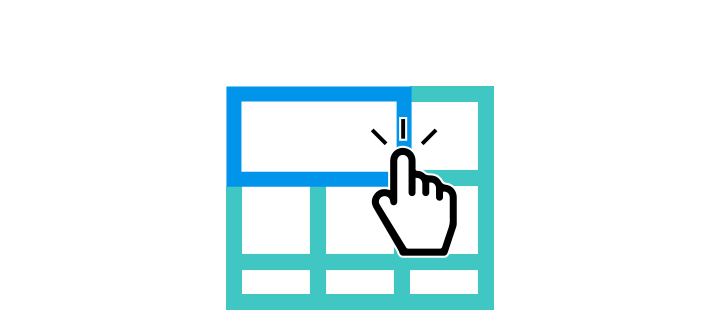 Transform Value
Value Transformation is a powerful tool that concat any column values easily into valid HTML and show as computed value.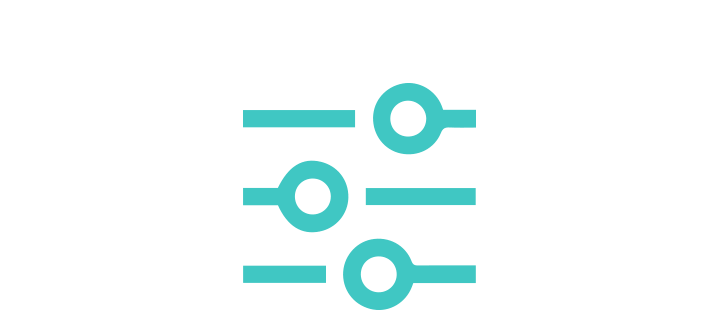 Custom Filter UI
With this feature, users can search within a particular option. First, they will filter then they do what's needed.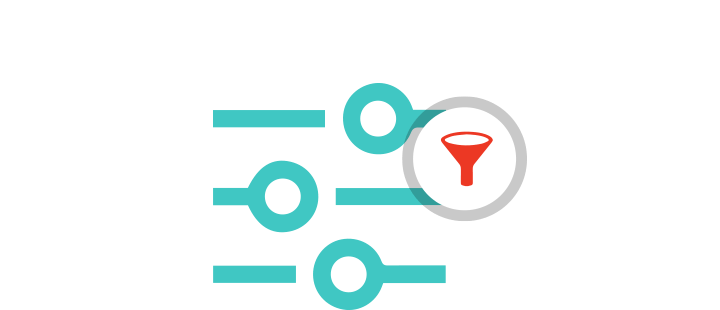 Advanced Data Filtering
Custom Search Filters is useful if you want to add a Checkbox/Radio Button to show a group of rows of your table.
If you're already using WP Fluent Form, now is the time to connect it with Ninja Tables and beautifully organize your form entries.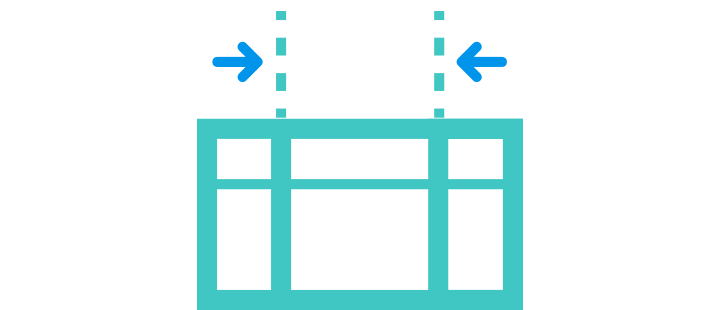 Set Max Width for Columns
The columns have a default width and they expand based on your input. Control the columns by setting the max width.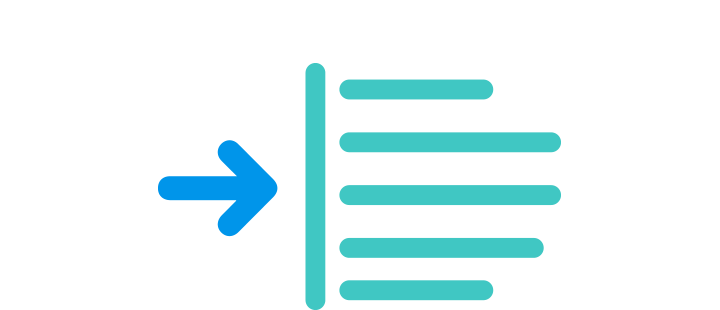 Text Alignment
How do you want to see the text? Center, right or left? Using this feature, you can place the text on your desired position.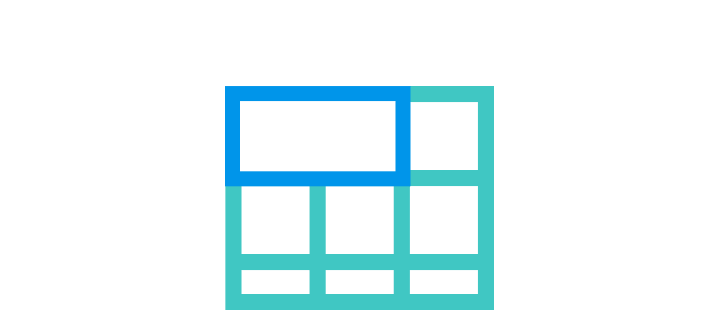 Colspan/Cell Merging Feature
You can easily merge cells in online tables built with Ninja Tables. This is a great feature which have a significant appeal.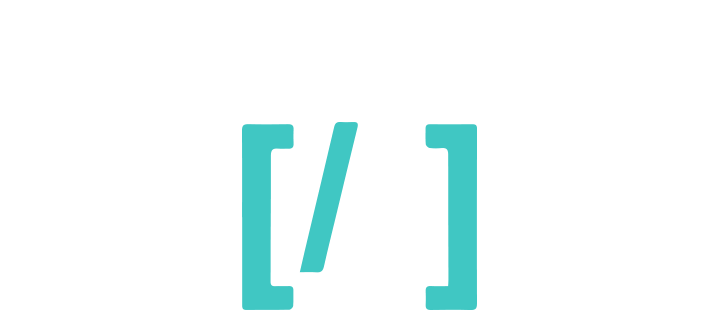 Use Shortcode in your table cell
Shortcodes give you extra benefit so that you can use the same shortcode in different places to see the same result.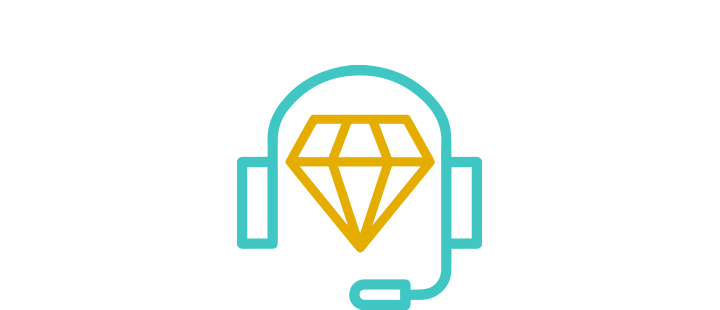 VIP Support
Our support is prompt, reliable, efficient, and wonderful. Whenever you face a problem and whatever it is, get to us.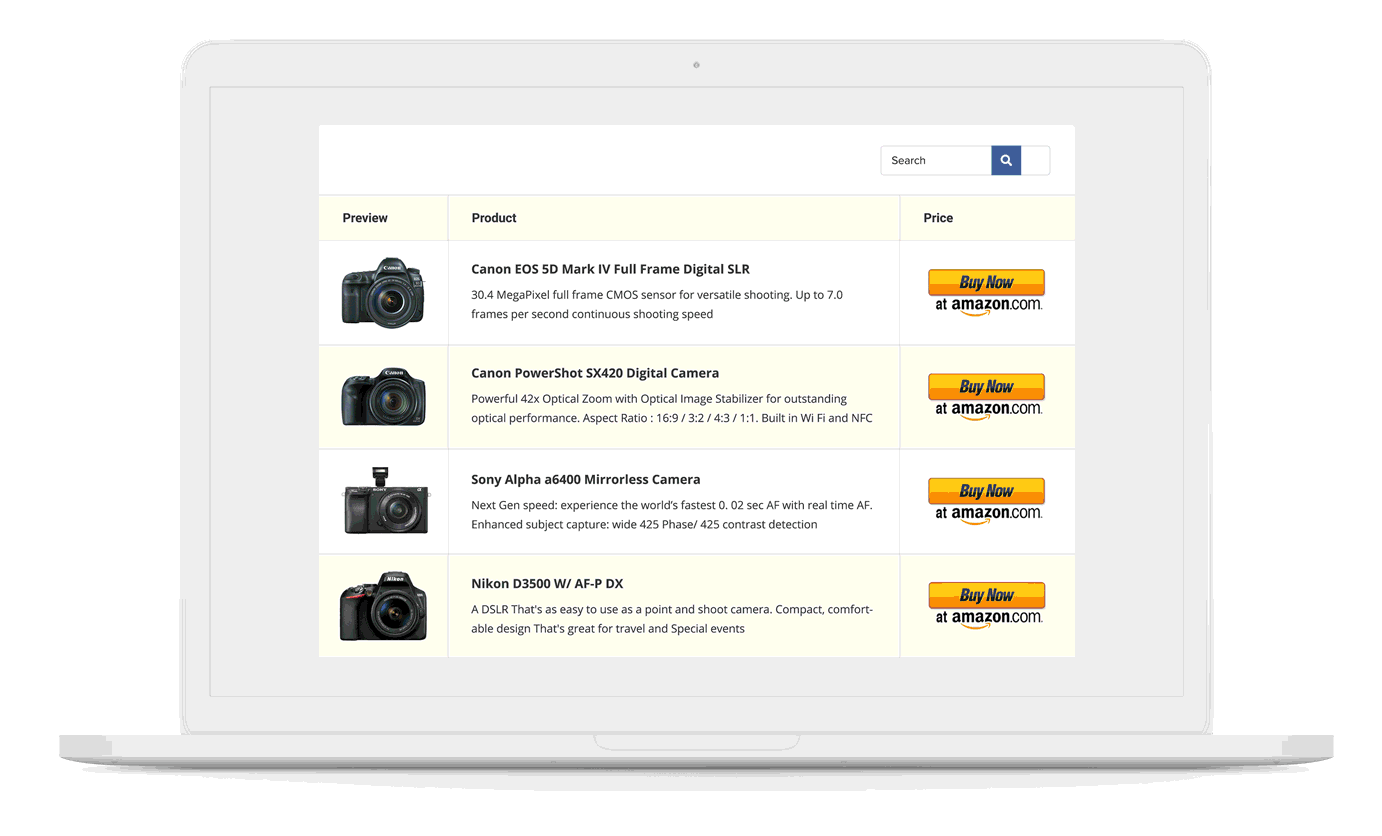 Use Case (Demos)
Not sure if Ninja Tables is the suitable tool you are looking for? Don't sweat over it. Let's have a look at a few demo tables created with Ninja Tables. This will definitely help you make a verdict.
Ninja Tables Live Example
How powerful and customisable this plugin actually is? – you may ask. Well, here goes a little demonstration. With Ninja Tables Pro, you will be able to customize your WordPress tables any way you want, with just a few clicks… and absolutely zero coding!
| Name | Position | Office | Age | Start date | Salary |
| --- | --- | --- | --- | --- | --- |
| Zorita Serrano | Software Engineer | San Francisco | 56 | 2012/06/01 | $115,000 |
| Zenaida Frank | Software Engineer | New York | 63 | 2010/01/04 | $125,250 |
| Yuri Berry | Chief Marketing Officer (CMO) | New York | 40 | 2009/06/25 | $675,000 |
| Vivian Harrell | Financial Controller | San Francisco | 62 | 2009/02/14 | $452,500 |
| Unity Butler | Marketing Designer | San Francisco | 47 | 2009/12/09 | $85,675 |
| Timothy Mooney | Office Manager | London | 37 | 2008/12/11 | $136,200 |
| Tiger Nixon | System Architect | Edinburgh | 61 | 2011/04/25 | $320,800 |
| Thor Walton | Developer | New York | 61 | 2013/08/11 | $98,540 |
| Tatyana Fitzpatrick | Regional Director | London | 19 | 2010/03/17 | $385,750 |
| Suki Burks | Developer | London | 53 | 2009/10/22 | $114,500 |
| Sonya Frost | Software Engineer | Edinburgh | 23 | 2008/12/13 | $103,600 |
| Shou Itou | Regional Marketing | Tokyo | 20 | 2011/08/14 | $163,000 |
| Shad Decker | Regional Director | Edinburgh | 51 | 2008/11/13 | $183,000 |
| Serge Baldwin | Data Coordinator | Singapore | 64 | 2012/04/09 | $138,575 |
| Sakura Yamamoto | Support Engineer | Tokyo | 37 | 2009/08/19 | $139,575 |
| Rhona Davidson | Integration Specialist | Tokyo | 55 | 2010/10/14 | $327,900 |
| Quinn Flynn | Support Lead | Edinburgh | 22 | 2013/03/03 | $342,000 |
| Prescott Bartlett | Technical Author | London | 27 | 2011/05/07 | $145,000 |
| Paul Byrd | Chief Financial Officer (CFO) | New York | 64 | 2010/06/09 | $725,000 |
| Olivia Liang | Support Engineer | Singapore | 64 | 2011/02/03 | $234,500 |
| Michelle House | Integration Specialist | Sidney | 37 | 2011/06/02 | $95,400 |
| Michael Silva | Marketing Designer | London | 66 | 2012/11/27 | $198,500 |
| Michael Bruce | Javascript Developer | Singapore | 29 | 2011/06/27 | $183,000 |
| Martena Mccray | Post-Sales support | Edinburgh | 46 | 2011/03/09 | $324,050 |
| Lael Greer | Systems Administrator | London | 21 | 2009/02/27 | $103,500 |
| Jonas Alexander | Developer | San Francisco | 30 | 2010/07/14 | $86,500 |
| Jennifer Chang | Regional Director | Singapore | 28 | 2010/11/14 | $357,650 |
| Jennifer Acosta | Junior Javascript Developer | Edinburgh | 43 | 2013/02/01 | $75,650 |
| Jenette Caldwell | Development Lead | New York | 30 | 2011/09/03 | $345,000 |
| Jena Gaines | Office Manager | London | 30 | 2008/12/19 | $90,560 |
Like its performance, Ninja Tables comes up with the most affordable pricing plan.
We offer you more and charge less compared to our competitors.
1 Year Plugin Update
1 Year Priority Support
All Features Included
1 Year Plugin Update
1 Year Priority Support
All Features Included
1 Year Plugin Update
1 Year Priority Support
All Features Included
Lifetime Plugin Update
Lifetime Priority Support
All Features Included
Lifetime Plugin Update
Lifetime Priority Support
All Features Included
Lifetime Plugin Update
Lifetime Priority Support
All Features Included
Our 100% No-Risk Money Back Guarantee!
We guarantee 100% satisfaction with our help & support service. However, if our plugin still doesn't meet your needs, we'll happily refund 100% of your money within 14 days of your purchase. No questions will be asked.
Users love Ninja Tables and they review sometimes critically – with good and bad. Read some of the selected testimonials we can brag about. Before joining, why don't you listen to them?
I'm very satisfied with PRO features. Tried a lot of plugins, and Ninja Tables, even in free version, is much better than any other table WP plugin. Your tables are simply… clean, neat and pleasant. After a few months of free version I decided to go PRO and I don't regret it. Great job guys!

teoriaelektryki
Super Plugin (Pro Version)
An excellent plugin, with multiple configuration and display options and high-performance rendering. The developers have clearly put a great deal of thought into this. Support is first-class. I encountered an obscure bug in sorting date fields, which was fixed promptly and courteously. Very pleased (and I don't normally do reviews)

furriskey27
If you need a table plugin you have to get this with the pro-addon. Excellent fast support and packed full of features to make your site stand out.

mslaiter
Best wordpress data table ever!
I've been using the free version for several months. Now I'm using the Pro version of this plugin and it works great and provides me whatever I need! Also the developer really supports the users as well. Thank you very much for developing such a valuable plugin <3

aminji
All the awesome features you need
Ninja Tables brings a plethora of modern, useful, and user-centric features. And, most amazingly, it updates regularly. If you're a pro user, you will get all the updates automatically. However, here are all under-the-hood features you can find with this table builder plugin.
Many renowned WordPress blogs featured Ninja Tables in their posts. Below are the few examples to give you an idea of how people think about our product and what honestly they say.
Websites are using Ninja Tables
Grab your copy of Ninja Tables TODAY!