Rowspan in Ninja Tables
This is another very useful feature provided by Ninja Tables. The Rowspan feature enables numerous cells of conjoining rows to be merged into a single row.
This feature is still under development; that's why you may face some problems while dealing with this. We are working very hard to make things easy for our users in the best possible way. Hopefully, this issue will be fixed entirely very soon.
You need to type in some lines of code in order to apply this feature. Go ahead & read this easy guide to know how to use this feature in your table.
Copy and paste the code from this file into the Custom Javascript option.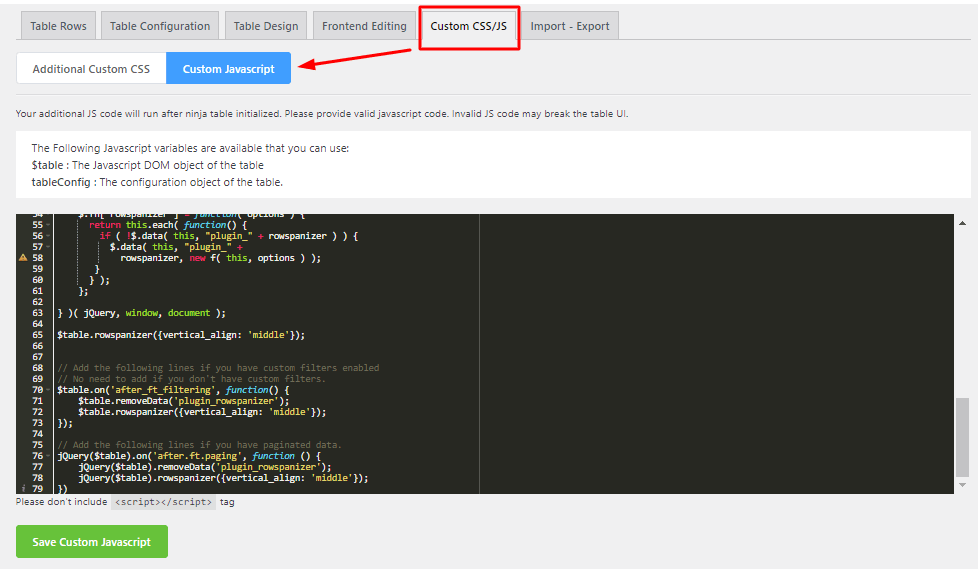 After the custom javascript code is saved, it will be executed to combine the adjacent rows which have identical data in the cells. The output of the table is shown below: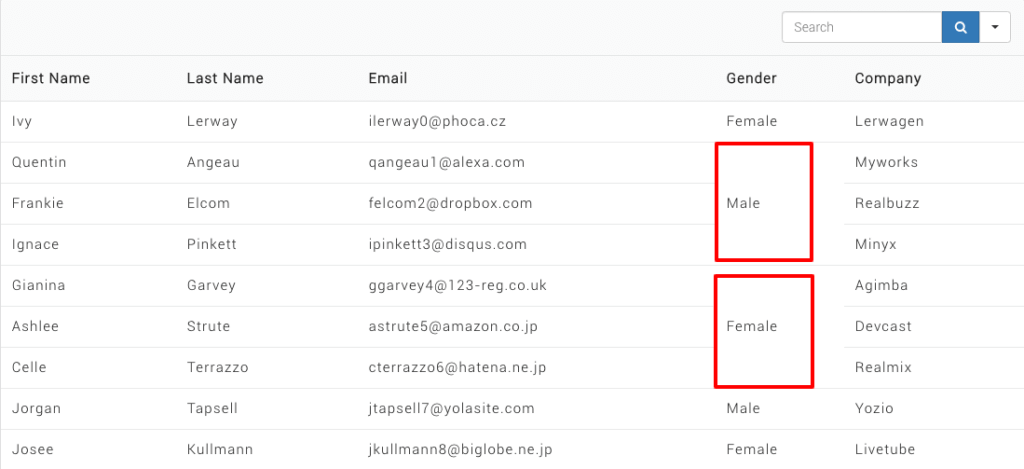 This is how you create a Rowspan in your Ninja Tables.