Rows Drag & Drop/ Row Rearrangement with Ninja Tables
Not only can you rearrange the rows of a table by ascending/descending order, but you can also position them in any order you want. With the basic drag & drop feature of Ninja Tables, you can execute rearrangement tasks of your tables as smoothly as ever.
Check Sort Manually from the Table Rows tab of a certain table, and drag & drop your rows in any position you choose.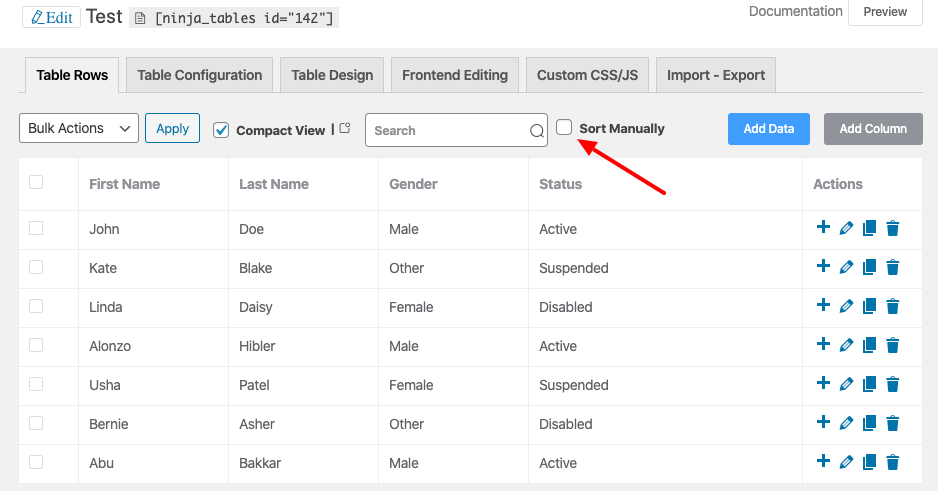 Here's how the drag and drop of the rows can be done.

And that's how easy it is to rearrange the rows using Ninja Tables!
This Drag & Drop functionality is a Premium feature in Ninja Tables. Purchase Ninja Tables Pro license here: