How to Install, Upgrade, and Activate License
How to Install
Requirements
Given below are the Requirements to install this plugin:
– WordPress 4.5 or later
– PHP version 5.4 or later
Installing and Activating NinjaTables
Ninja Tables can be installed in the same way other WordPress plugins are installed. Follow the steps given below:
Go to WordPress Admin Dashboard→ Plugins → Add New
Type "Ninja Tables" on the search box, click on the install button, and activate it.
Another way is to download the .zip file and upload this in the Add New page. By clicking on the Upload Plugin button, then click install & activate.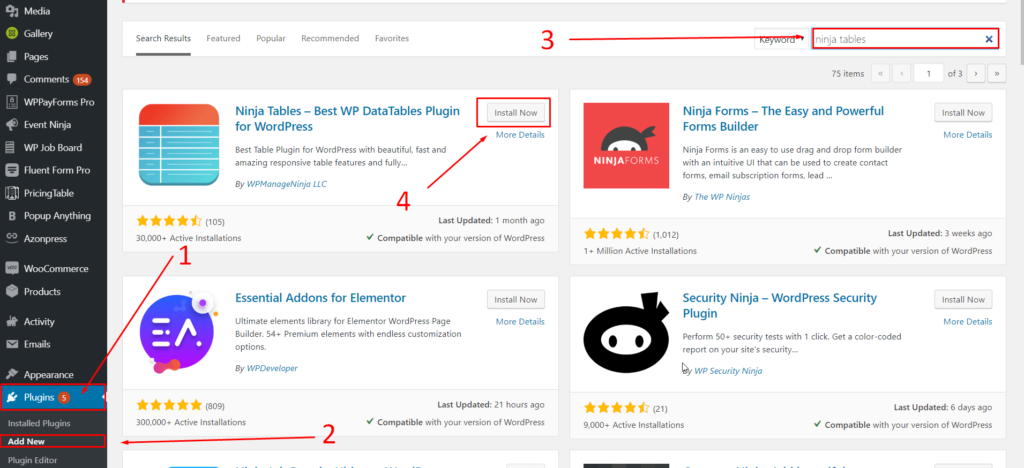 If you are downloading the Pro version, after a successful purchase, please visit My account page. Download the file, upload, install, and activate the plugin. It's pretty easy.
** Important Note: Also after you update Ninja tables Pro you will need to keep Ninja tables. The Ninja Table Pro kit comes with the Premium Add-ons, which will not run if Ninja Tables is deleted.
How to Update Ninja Tables
Updating the Free version is very simple. To check if an update is available, you can go to your plugins of the dashboard.
Now we have introduced a version 1.0.4 automatic update for the Pro version. So, you can update the plugin just like the Ninja Table's free version if you're using version 1.0.4 or later.
How to Update Manually
At first, log in to your wpmanageninja.com account → Install the Ninja Tables Pro version → Deactivate and delete the Ninja Table Pro plugin from your WordPress Installation → Lastly, download the pro version's new edition and then activate it. This is as simple as that.
How to Activate License
Ninja Tables comes with various forms of licensing according to your purchase. Some of these licenses are for single websites and you can use this plugin on several websites.
Go through these steps to activate the license:
Begin the licensing process by clicking one of the following ( Sidebar → Ninja Tables → Activate the license or the notification on top )

Enter the license key which you received through email
Otherwise, you can grab the license from the purchase history by clicking on the link given below: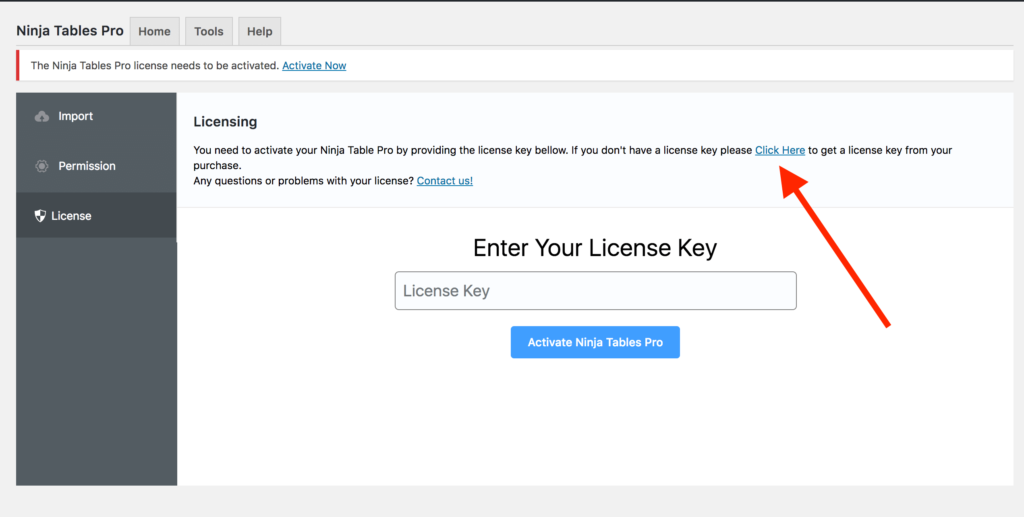 At first, go to purchase history from Ninja Table account: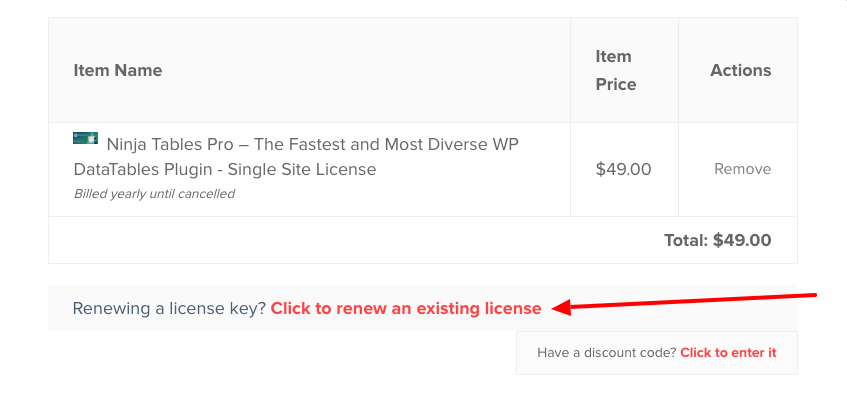 Press the "Click to renew an existing license" link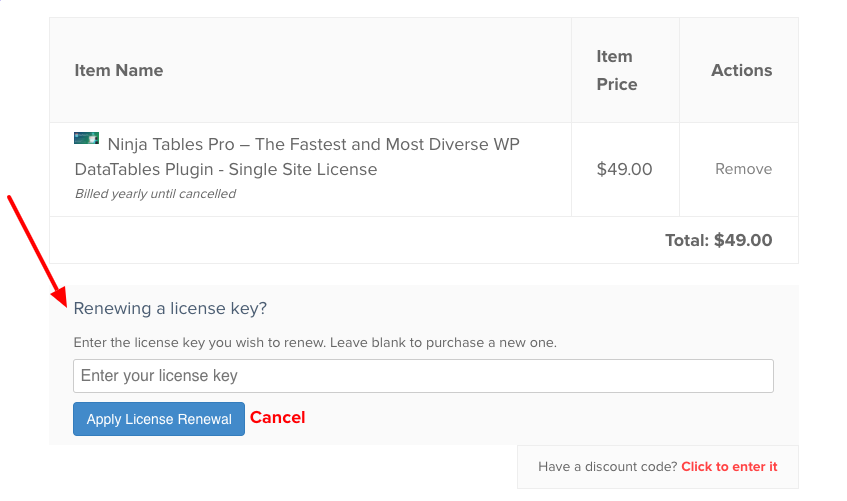 After entering the license key, your license will be activated automatically. Like the example given below: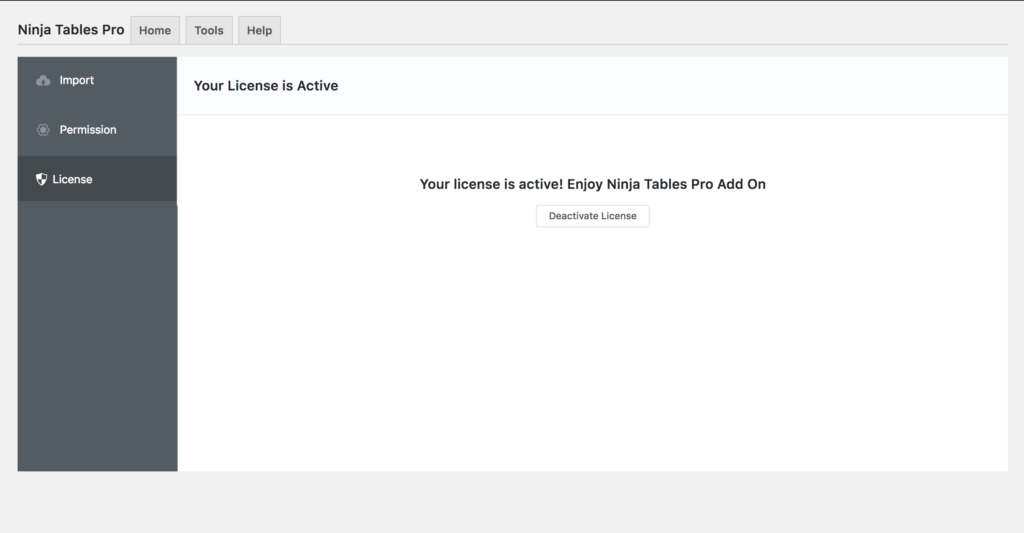 Now, the license key activation process is complete!