Import Table Data from CSV
Current CSV and JSON files can be uploaded as tables with the help of Ninja Tables.
Go to the Import Table menu, and press the "Choose File" button.
Choose the CSV and JSON file which needs to be uploaded.
Click the Import button and then you're good to go!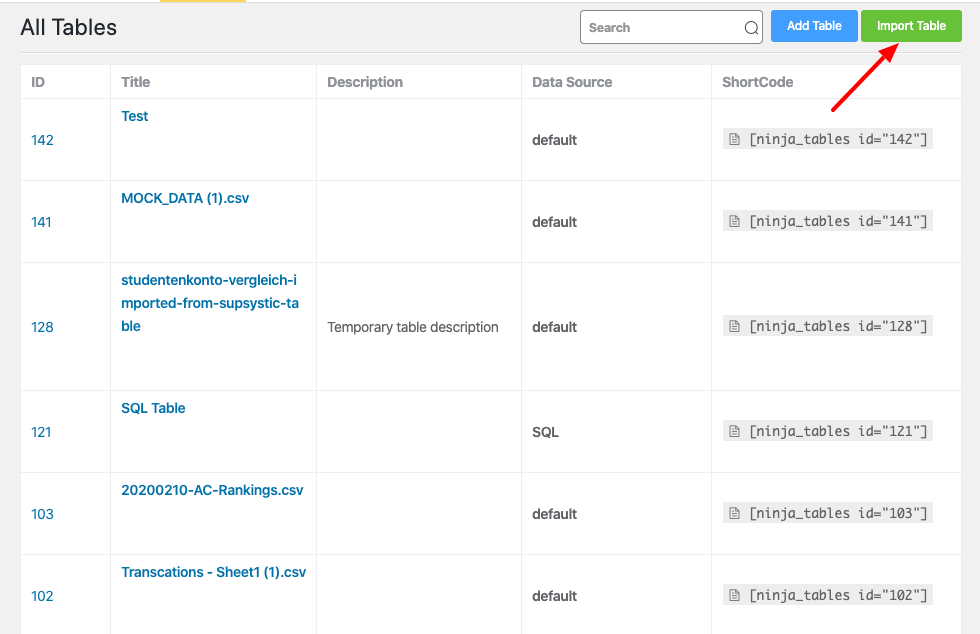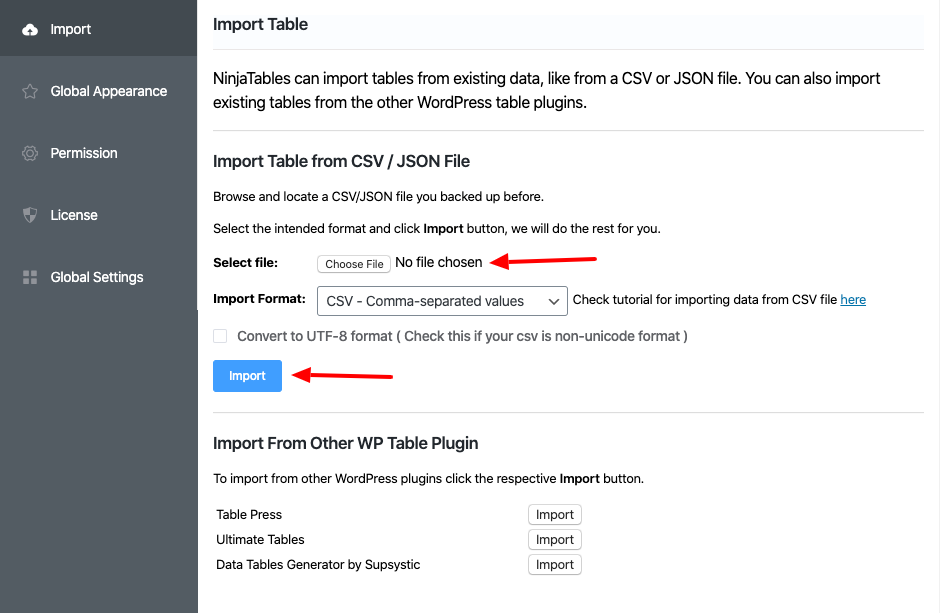 Ninja Tables is going to do the rest for you. Your data will be automatically uploaded.
If you have any issue with CSV data imports such as having blank values in your cell, in case you use MS-Excel, export the CSV as MS-DOS Comma Separated Value (CSV).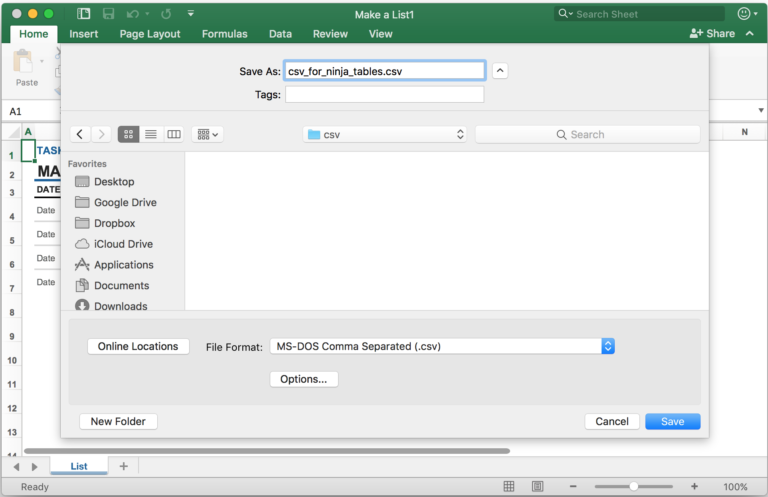 To import data from a CSV file into an existing table, the header structure of the CSV file has to be identical to the current table header information.
Note: You can download the sample CSV file simply by clicking on the "Download Sample CSV" button to find out about your CSV file header structure.