Export Data from Ninja Tables
It is quite easy & straightforward to export data from your table with the help of Ninja Tables. This plugin is designed to make things simpler for the users & improve the overall user experience.
Read this easy guide to learn how to export data using Ninja Tables.
First, navigate to All Tables in the Ninja tables. Click on the Edit button for the preferred table you want to export.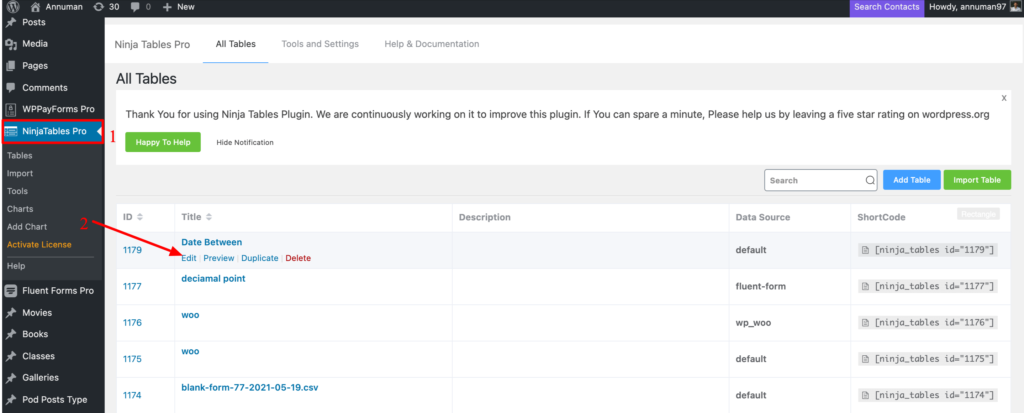 Then move to the Import-Export tab.

The Export Data option can be found under the Import Data option, on the Import-Export menu.

There are two export file formats provided by Ninja Tables. CSV & JSON, now you just need to choose the option.
Lastly, save the table data on your computer by clicking on the Export button.

Note: When you export a particular table in CSV format, you'll just export the table data. However, exporting the JSON file lets you export the Table Styling with the table data. So there's no need to customize your table from scratch.