Affiliate marketing mistakes can be in your way creating obstacles if you don't take care of them seriously. What's the good news here? You can prevent all the mistakes if you get some early knowledge.
Amazon affiliate marketing helped thousands of people become financially independent. And if you're starting out right away, read this post before making the similar mistakes.
Because of the boon of digital media, several professions emerged in the new era, and affiliate marketing is one of them. If you have been dreaming of starting your business online, it's high time to do that.
Of course, Amazon's affiliate marketing is a fantastic choice for all-level marketers. Before engaging yourself with this compelling program, it'd be better if you know what might cause you loss throughout the journey.
Amazon Associates is the platform with what the gigantic retailer maintains its affiliate program. You need to apply for becoming the affiliate. We have an in-details guide on how to start with Amazon Affiliate.
Jump to a specific section:
Common mistakes beginners often tend to make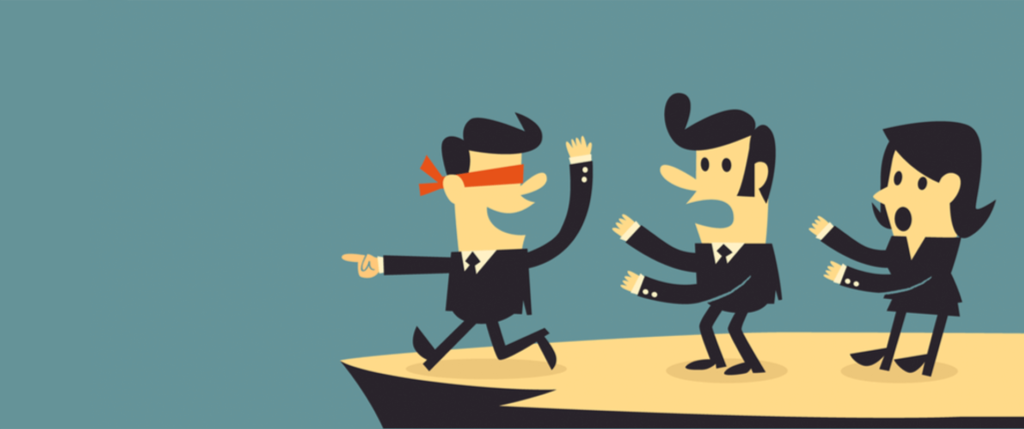 Here we compiled a list of 20 common blunders the novices frequently make. This post is a time-saver for you which can also direct you towards the right path. Avoiding these mistakes, success in affiliate marketing can be achieved sooner than you expected.
Let's begin exploring!
1. Hiding/cloaking affiliate links
Amazon links are ugly in terms of length and structure. What marketers usually do is masking the links with link shortener tools. This technique is also known as link cloaking where you can hide the actual shape of a link.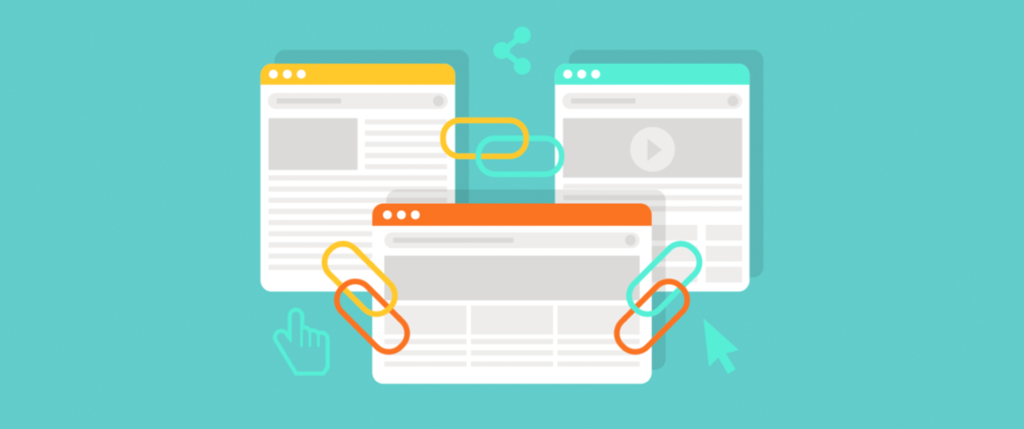 Unlike other affiliate programs Amazon doesn't like you to shorten the affiliate links. They have their own tool (amzn.to) to truncate the long and intimidating links.
Amazon wants your visitors to know where they are redirecting before landing on the shop. By shortening the URLs, you're not letting your users revealing the true identity of a link.
Here are the key takeaways:
Don't hide or cloak affiliate links
Use Amazon's link shortener tool
Users will love if you show what you mean
2. Not reading Amazon's terms and services
All Amazon affiliates must abide by Amazon's rules. For the rookies, it's more important to grasp the regulations at the beginning so that you can avoid any jeopardy in the future.
Many beginners don't care about the terms and conditions during the initial stage. Amazon is very strict about their conditions and they don't tolerate violation of any law they want you to follow.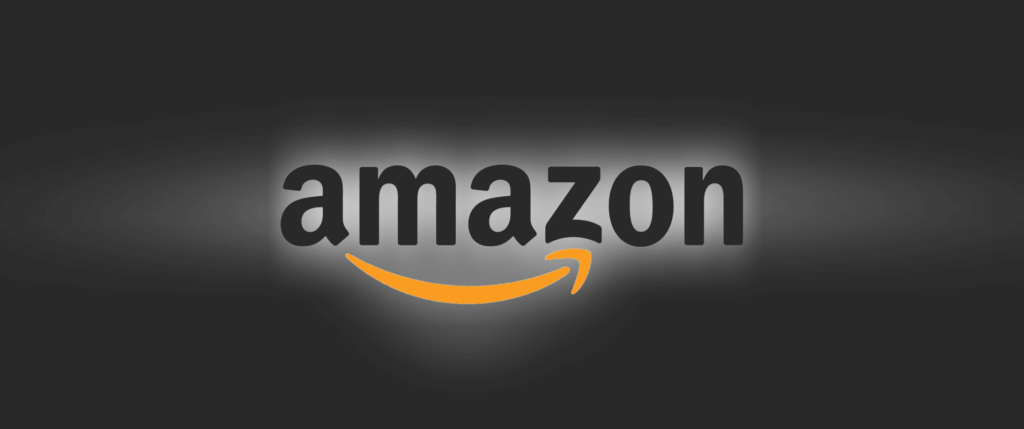 There are countless blogs available on the internet with what to do and what no to for Amazon affiliate marketing. We strongly suggest you read carefully both the Associates Program Policies and Associates Operating Agreement made by Amazon.
3. Applying as a fresher
Anyone can apply for Amazon Associates. There are not many hard and fast rules and regulations for that. But, when you're just starting out, BE CAREFUL!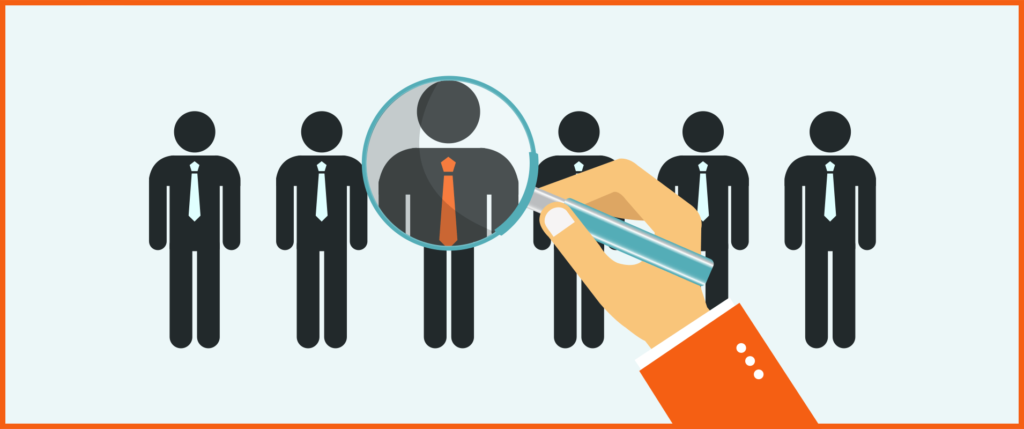 If you can't make any sell within six months, your account will be closed and it can't be reinstated. First, you should build an authority site and apply for Associates when you have a stable and a great number of audience.
First of all, Amazon does care about the performance and status of your site before they're going to consider your application. Even though they might approve a low-traffic site it's you who will suffer in the future.
Note the key points:
Find out a niche that you love most.
Pick a broader niche where you can create tons of posts around it.
Build a site and work for it.
4. Mentioning price in the posts
Amazon is one of the largest and dynamic online retailer stores in the world. Price of the various products can be changed at any moment since a countless number of merchants sell their products through this channel.
However, mentioning price in your promotions can be a real mess. And, it's nefarious to forget that Amazon detests misleading information.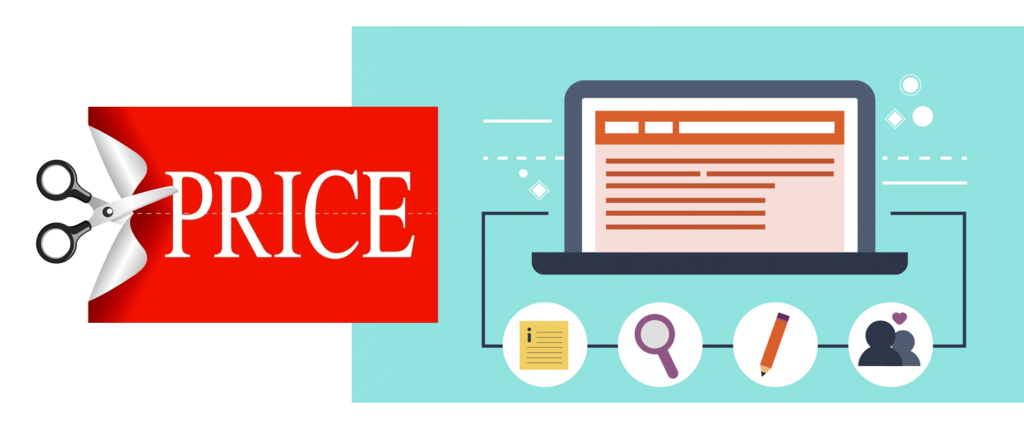 It's best not to write the price but yes, there are a few solutions if you'd like to do that. You can use plugins that sync with Amazon directly so every time the price is updated on Amazon it will be the same on your site.
Our takeouts:
Don't ever mention the price in your content (if you do, cite the date and keep updating it).
If you want to show the price then use a dynamic tool that automatically updates the price.
5. Having more than one account
To restrict spamming, Amazon doesn't allow multiple accounts for a single user. When they ban users, they want this policy to put a great impact. Otherwise, marketers wouldn't fear of getting punished.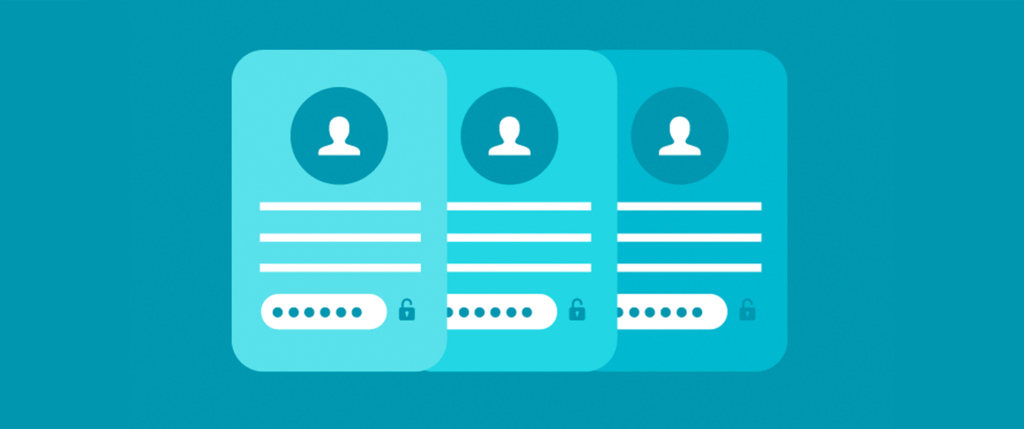 Some might think of operating dual or more accounts because they run a couple of websites. Another sinister thought would be – a spare account would work out when another got a penalty.
No matter how many sites you own, you only need one affiliate account. For different websites, you need different tracking IDs. That's all.
One account is enough for multiple sites. You'll get separate IDs for separate websites.
Multiple accounts don't ensure you a bigger benefit except for some unnecessary hassles.
6. Desecrating trademark policy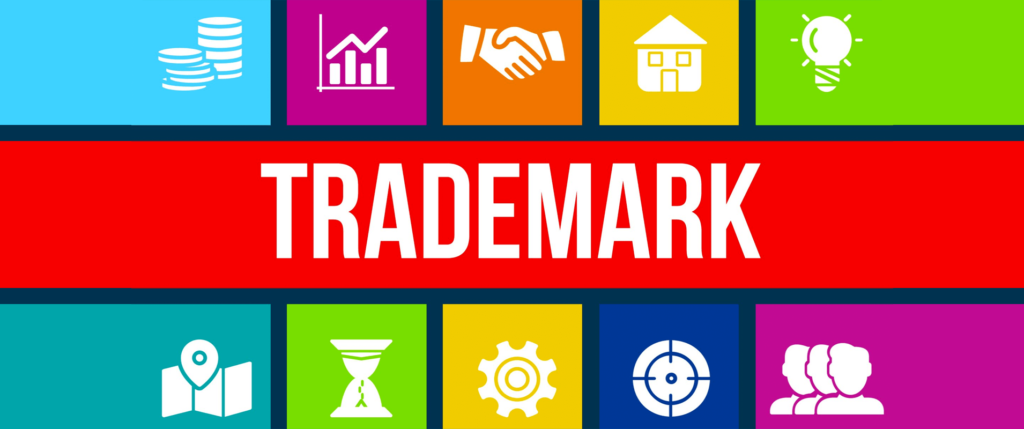 Respect Amazon's rules for trademark. Violating any of them may cause you severe harm which ends in banning your account. Also, be careful with all Amazon products because there are plenty of them including Kindle, Prime, and Echo.
There's no harm using an Amazon product name in your URLs but you're not allowed to use them in your domains. They are very sensitive to the trademark policy and they didn't seem to care even if the site is older or powerful.
Key facts:
You can use Amazon's marks as long as they serve an advertising purpose and linking back to Amazon's website
Not in any way are you allowed to employ domain names or business trademarks which are confusingly similar to Amazon
7. Sharing affiliate links via email marketing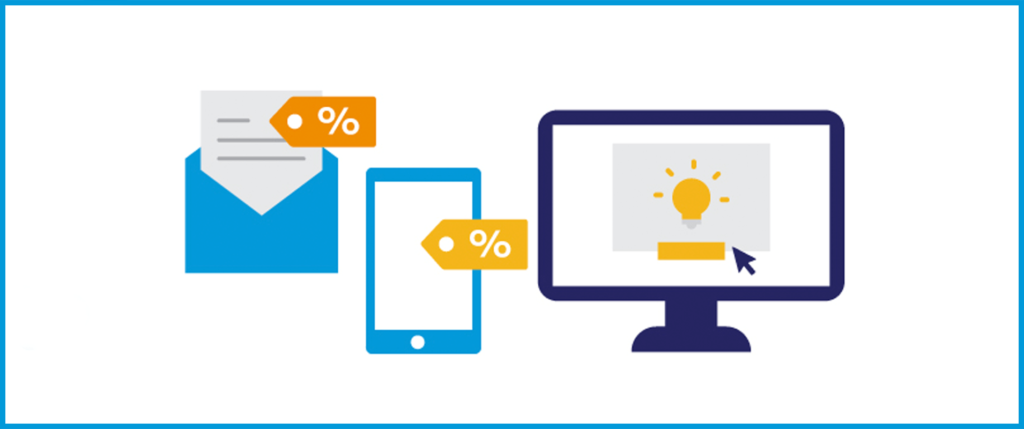 As the world is getting competitive every day in terms of acquiring valuable traffic, email marketing still carries a strong value. One might think of sharing the Amazon affiliate links through emails.
Stop there! Don't axe your legs with your very own hands.
Amazon doesn't like any sort of offline promotion. Besides that, sending users from email is nefarious for your future. Instead, you can promote the articles where you have Amazon links via emails.
8. Including links in PDFs, newsletters, ebooks, and more
It's been already mentioned Amazon demotes offline marketing. You cannot include any affiliate link for Amazon in your ebooks, newsletters, closed social media groups, or your personal profiles.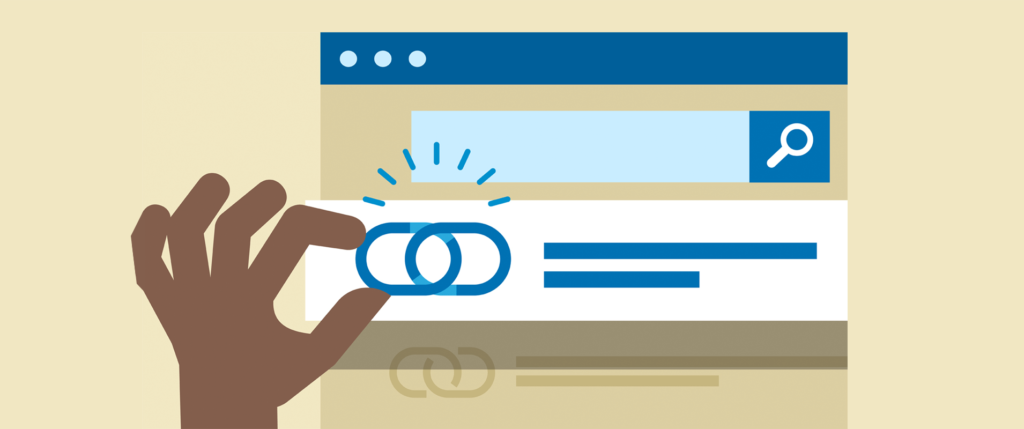 Wherever you put the links, Amazon needs those assets to be visible. If they can't see it, they become skeptical. Hence, you're not allowed to hide the affiliate links covering with login or subscription requirements.
Amazon prohibits advertising them in any offline manner such as email attachments, ebooks, printed materials, and so on
Whatever you do keep it online because Amazon is an online eCommerce giant and they love it that way
9. Not using images or links correctly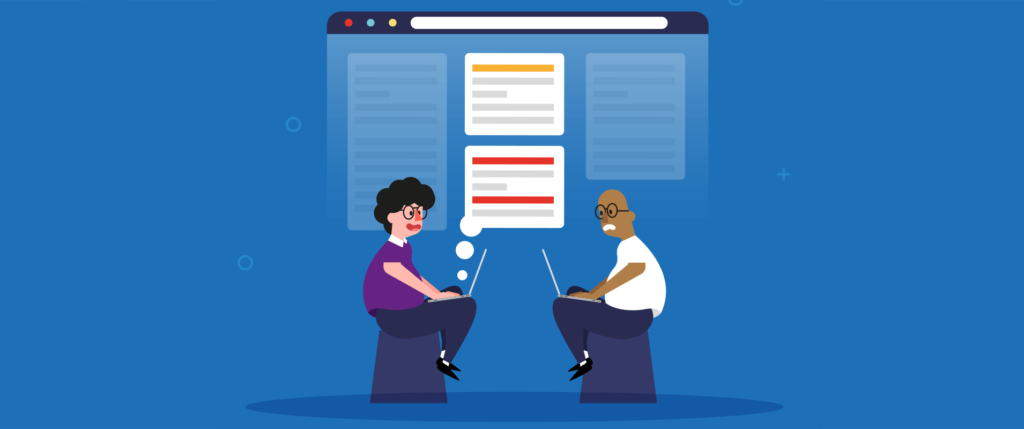 Taking screenshots or downloading images from Amazon and uploading them to your site is not the right way to adding images.
In fact, Amazon has a dedicated service for images which is available under your Associate's' dashboard. You can get image links or codes from there.
Also, using the SiteStripe, you can apply any link, image, etc. directly from Amazon. Don't cloak or shorten the links except for Amazon's tools or tools that fetch data legally from Amazon's database.
The takeaways
Amazon will provide its marks and you cannot alter them in any manner (proportion, color, adding elements, and deleting something)
Don't save product images from Amazon to upload them later to your website
Use SiteStripe to get images included in your contents legally
10. Sites with sexually explicit contents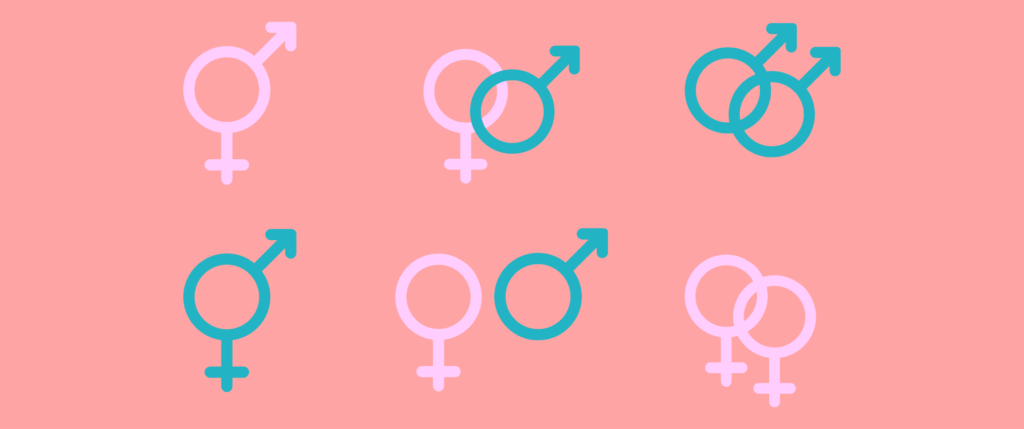 Amazon will reject your site during the revision if your site contains obscene materials and promotes violence. Also, keep your site free from false and deceptive contents.
If your site promotes or involves in illegal affairs, collects information from children under the age of 13 years, publishes hateful or discriminatory posts, consider yourself as disqualified for Amazon Associates.

11. No sales in 180 days
If your site can't make any sale (actually 3 sales) within six months, Amazon becomes prosaic and dares to withdraw your application. What's more nettlesome is you can't regain that account even if you make sales after that time-frame.
You can reapply and get a new account with a new affiliate ID. Now all of your previous links become broken and you have to fix them. Imagine, how painstaking this task would be!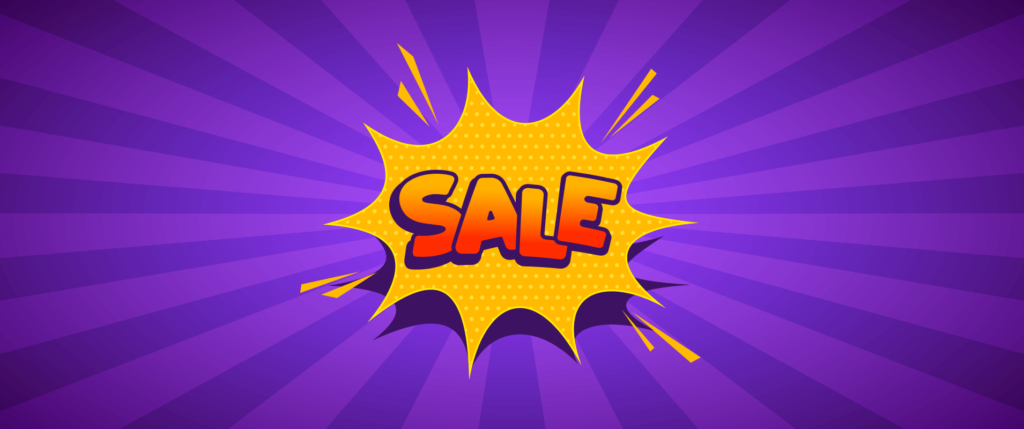 The harmless and best way is making 3 sales within this period. Well, it's not hard, at all. If you'd play it safe, gain authority for your site first and then apply for the Associates.
The significant carryouts:
If you can't make any sale in 180 days means you have to start the whole process over again
You need three qualifying sales to get your application approved
Don't apply for becoming an affiliate if your site is not ready yet
12. Not having a (good) website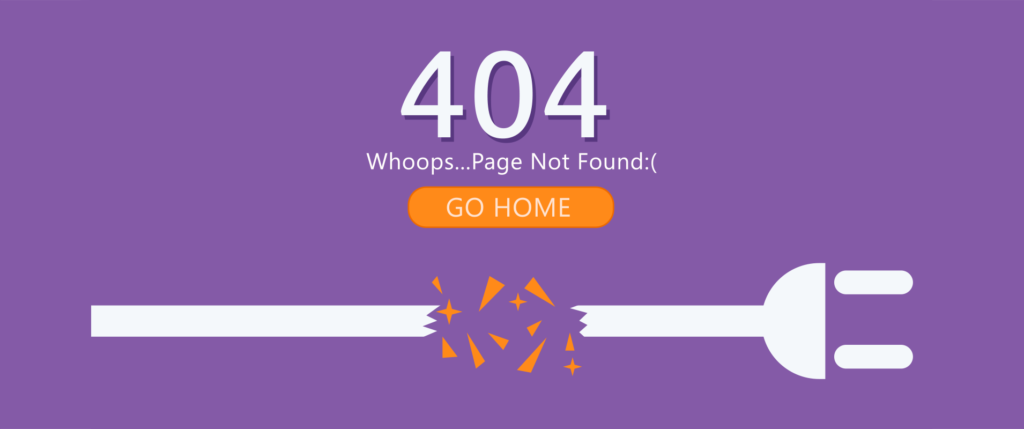 Do you need a website for affiliate marketing? Oh yes, you really do. First of all, a website can be a valuable asset even if you can't utilize it for affiliation. Secondly, you can turn your visitors into customers without any difficulties.
Above all, Amazon requires you do have a valid niche, high-quality, and traffic-rich website. They will check your website and review all the contents before approving your application.
The goal of the program is to build affiliation with associates that have sites which are prepared to drive traffic through well-built, original, and established content.

That's what Amazon states regarding the content of a website
So, without a website, you can't succeed in any affiliate program, not only with Amazon. And, it's not enough to have a website for the sake of the application. Create a website that can make an impact on people's lives.
13. Purchasing through your links
Have you ever imagined how sweet it would be if you could do the shopping through your own links! (LOL)
If this creepy thought came into your mind, stop right there. Amazon doesn't seem that much friendly to allow you to buy through your affiliate links. (We wish Amazon would be kinder enough!)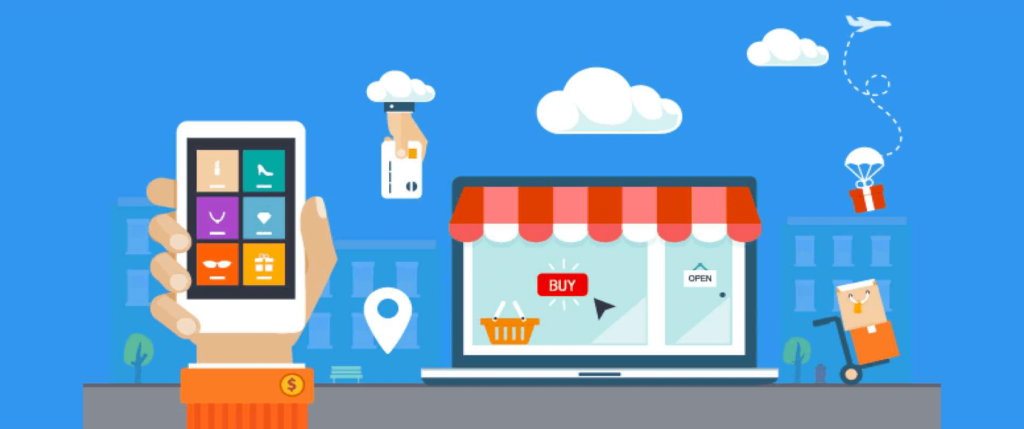 Anyway, here goes the statement directly from Amazon Associates Operating Agreement. Not only you can't add items to the cart but you can't ask your friends and family members as well to follow the special links.
You may wonder how Amazon could identify that you're manipulating.
Our suggestion? Don't dare!
You will not directly or indirectly purchase any Product(s) or take a Bounty Event action through Special Links, whether for your use or for the use of any other person or entity, and you will not permit, request or encourage any of your friends, relatives, employees, contractors…

Participation Requirements, 6(u)
14. Using customer reviews from Amazon
Amazon is not just a retailer website where people come and buy and then leave. It's one of the highly engaging and interactive website enriched with real customer's opinions.
What about you'd get those reviews published on your site? Well, you're not the first person to think about this. Don't forget ever that user's reviews are Amazon's properties and you're not legally permitted to include them in your site completely or partially.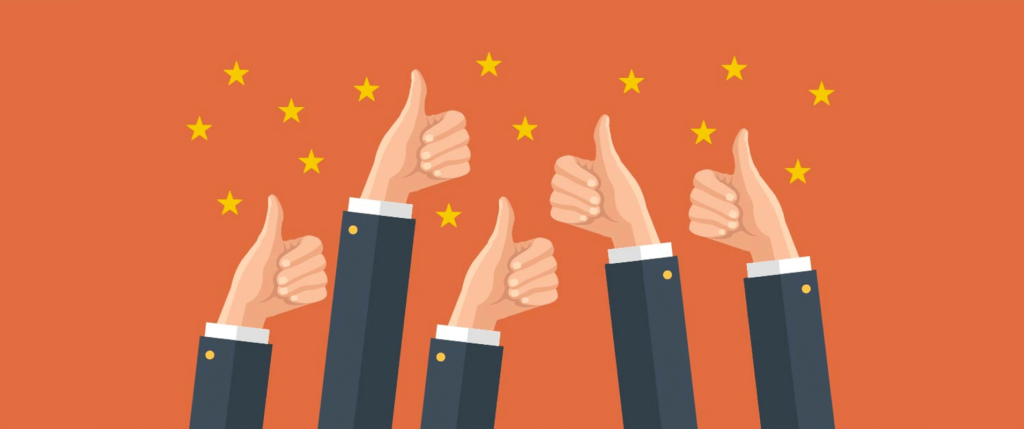 The review section of a product is the best place to know about it. People share their first-hand experience there both the benefits and the bitter experience. However, it's not an offense to garner some ideas from the customer's views and adopt them in your content with your own language.
We hope, you got the point.
15. Not stating your affiliation clearly
Let's be clear with your readers. Let them know you have relationships with other companies and you're promoting their products. If people click on the links and then complete the purchase, you'll earn a commission.
For Amazon and for gaining user's trust, you must disclaim your relation with Amazon. Without this disclosure, Amazon will not sign the agreement and approbate you as an affiliate.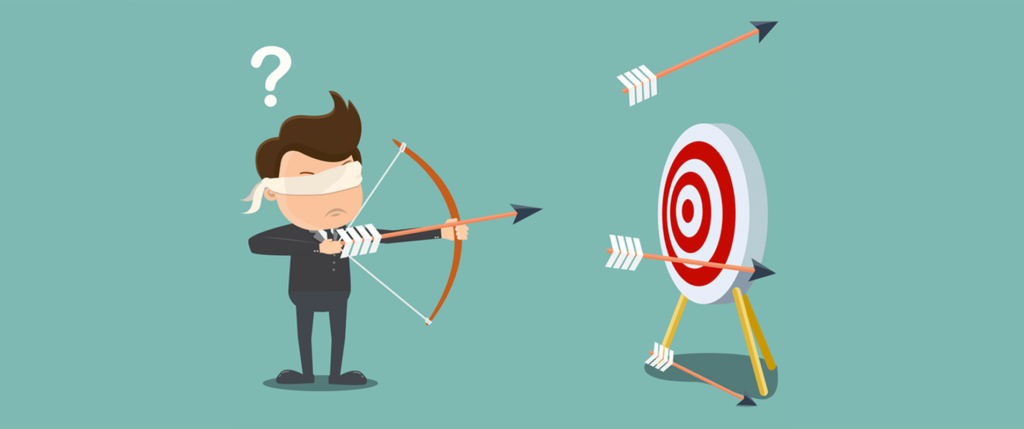 In fact, Amazon suggests the below statement in its operating agreement. You must display this text anywhere on your site where it's clearly visible.
As an Amazon Associate I earn from qualifying purchases.
16. Not utilizing the blog (correctly)
We assume you have a stellar blog and you want to make money with it via Amazon affiliates. The question is, are doing everything right?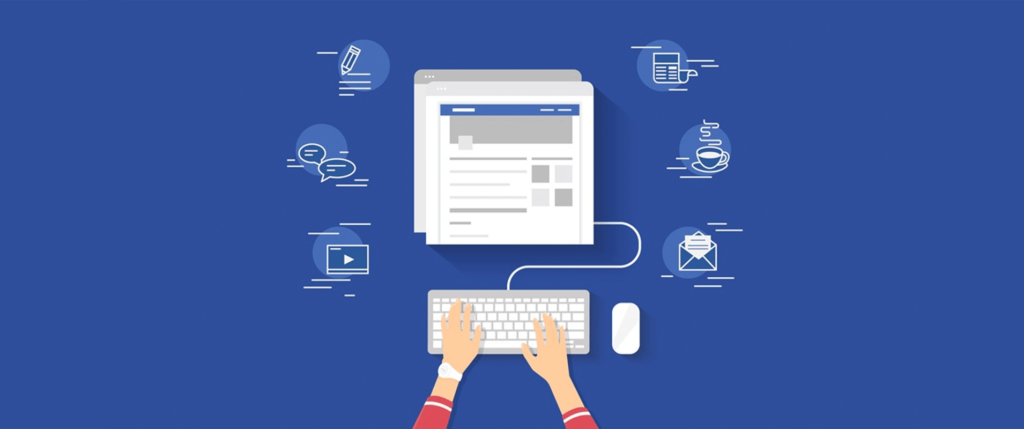 If your blog is full of craps (low-grade contents), shorter posts, irregular publications, and useless keywords, you need to deliver your full attention to it. Revise your site, make new plans, and give the best effort.
Longer blog posts have a dominant impact on Google as well as the readers as they provide with enough supportive and informative materials. People's queries can get satisfied with such in-depth posts.
17. Giving no attention to SEO
SEO is the fuel that helps running your blog's engine. If you can do it precisely, nobody can stand between you and success. Overlooking SEO even with the affiliate promotion will give you an unwanted result.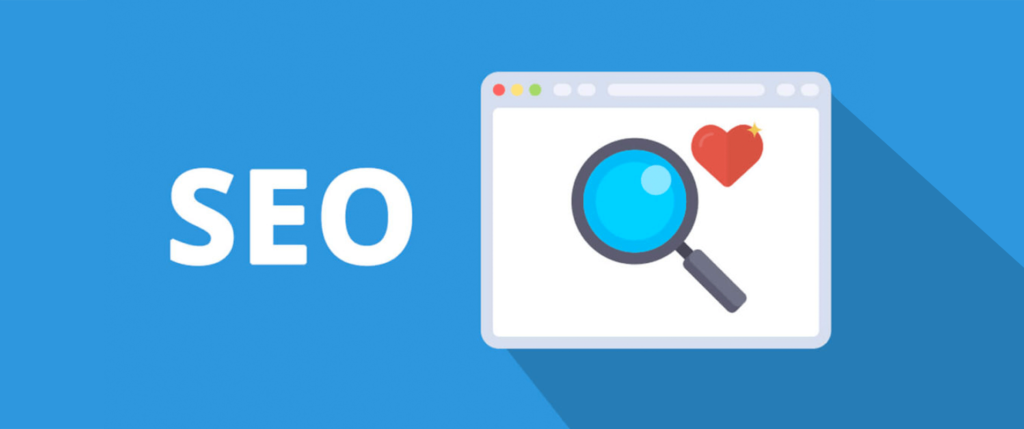 The most significant part of the SEO is working with on-page optimization. It will bring you benefits from organic SERPs and keep your site guarded against the penalty (if there's no wrong from the sites who are linking to you).
Similarly, you can't turn a blind eye to getting backlinks from relevant and high-authority sites. Make sure, your website is visible on social media and people are often talking about it (sharing posts, commenting, etc.)
The important takeouts:
Start knowing the basic SEO (especially the on-site optimization). Thousands of blogs are available there to learn with no cost
Practice white hat link building techniques to keep your site unharmed from search engine's penalty
18. Choosing low-demand (or no-demand) products
Market research is a broad part of the whole affiliate marketing. In fact, it's the paramount stage of a comprehensive plan. Before getting your hands dirty with other things, do the analysis first.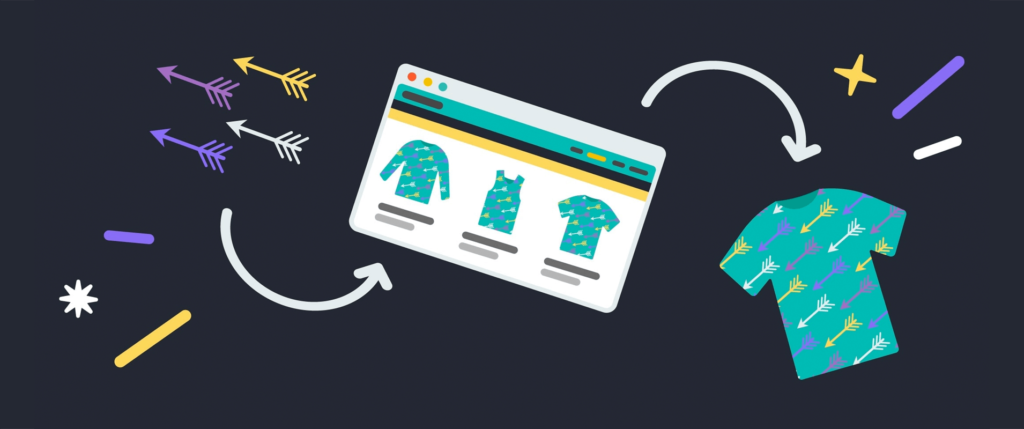 Amazon sells millions of products covering thousands of various niches. You may get overwhelmed and your project may go in vain if the research wasn't completed appropriately.
Of course, select the products that have enough demand on the market, and people need it often. Besides that, ignore the products that have severely low demand, and the price of these goods is high.
What to know:
Before selecting your niche, make sure it has a sufficient demand in the market
Only choose the products that are popular and people need them regularly
Don't leave the products which get high in demand during various occasions
19. Promoting unknown products
Undoubtedly, it's best to promote the products that you used personally. But, advertising the products that you didn't use still you are familiar with the category is fine also.
The successful affiliates like The Wire Cutter and Top 10 Reviews test the products first hand and then review them with their discretion. It's always a good idea to start with the niche you're familiar with.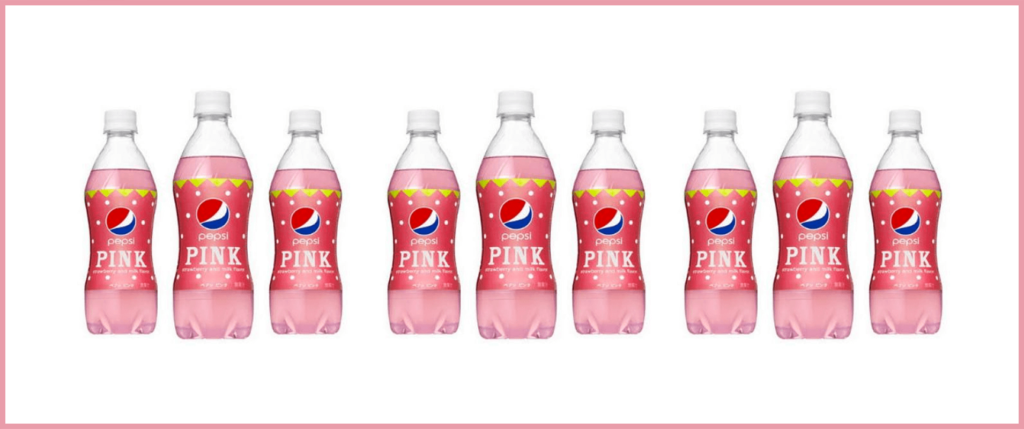 If you're stranger to a particular category, avoid it for the best. The more you're aware of a product or its category the better you can write about it. Because you know the pain-points, you can define the strategy very well.
Don't try the product you have never heard of or you have no idea how to use them
The reviews of the unfamiliar products may end up in false statement and deceptive contents
20. Advertising with duplicate content
Maintaining cutting-edge quality in content is compulsory. Before approving your application, Amazon will go through a meticulous review process. And, if your site is full of duplicate, thin content, wait for the rejection.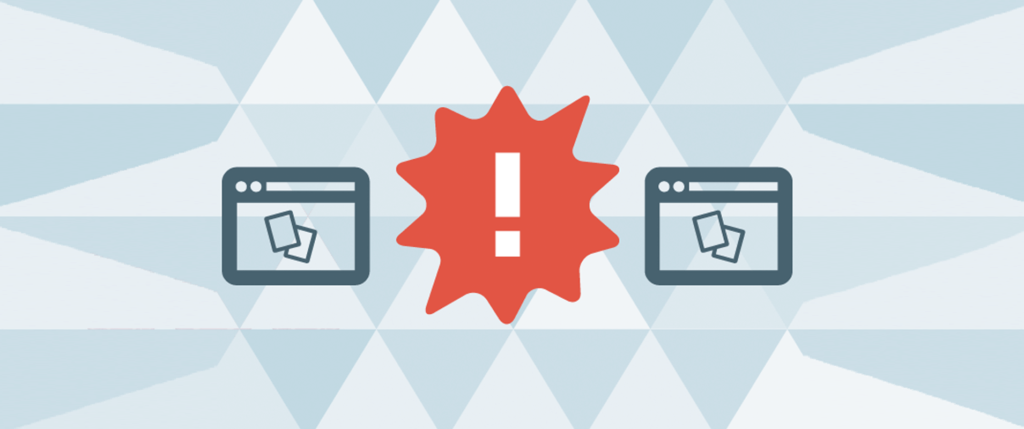 Moreover, if your site has contents that answer the questions arise in people's mind, then you're a winner. Not only for Amazon affiliates but you surely need to maintain an exceptional quality saving your site from Google's penalty.
Keep in mind:
Before approving your request, Amazon will scrutinize your website and eventually they're going to catch your site if it has issues
Build elaborate, problem-solving, and niche-specific posts
Don't copy from Amazon's customer reviews or anywhere else and paste them in your contents
Wrapping up
Please keep one thing in mind that the goal of this post is not to intimidate you. It's something like showing you – here's a chasm and there's a pitfall – so that you know the ins and outs of the road where you're going to start traveling.

To cut the long story short, here are the final takeaways:
Find a niche, build a site and enrich it with high-grade contents
Learn the mistakes others made before even entering the game
Stick to the rules set by Amazon and practice the best way to make money, promoting products, and reaching the audience.
Beginner or veteran, you've got to use this tool!
If you are already in the Amazon Affiliate business, or just got approved as an Amazon Associate, we would highly recommend you to use AzonPress. This plugin is solely designed and dedicated to Amazon Associate partners. You won't have to switch between your WordPress admin panel tabs and Amazon product tabs anymore but operate your whole business from just one browser tab.
Not just that, its auto-generated product tables, comparison tables, and bestseller lists are there to ensure you at least a 50% boost on your Amazon affiliate conversion rate.
Do subscribe to our YouTube channel to get WordPress-related tips and tricks. Also, follow us on Twitter and Facebook.