A blogging platform, a web content management software, a website builder…you can call it anything, we call it WordPress!
It is the platform that helped millions of people go online with their opinions, portfolios, products, businesses, and organizations. It is also the platform that connects thousands of people beyond the geographical borders.
WordPress, a platform that started as a simple blogging platform is now powering almost half of the entire web. And as we celebrate its 20th anniversary, let's recap the journey of WordPress and how it became the undisputed king of the CMS market.
Let's dive in!
How it all started
It all started back in 2001 when a webmaster name Michel Valdrighi created a blogging platform named b2/cafelog. However, Michel soon lost his interest in the project and the development of the platform stalled.
The promising platform was about to die, however, Matt Mullenweg, a young American developer, and Mike Little, a British developer came forward. They used the same source code of b2/cafelog to create a new platform that would simplify blogging and website building.
The duo's effort forked out a powerful blogging platform that they named WordPress, And just like that, WordPress was born when Matt Mullenweg wrote a blog post with a download link and a changelog as a fork of b2/cafelog on May 27, 2003.
It instantly got the attention of mass tech people. With its admin interface, layouts, and features, it immediately got a great start. It was praised by everyone and the experts started predicting by then that this is what's going to dictate the CMS world.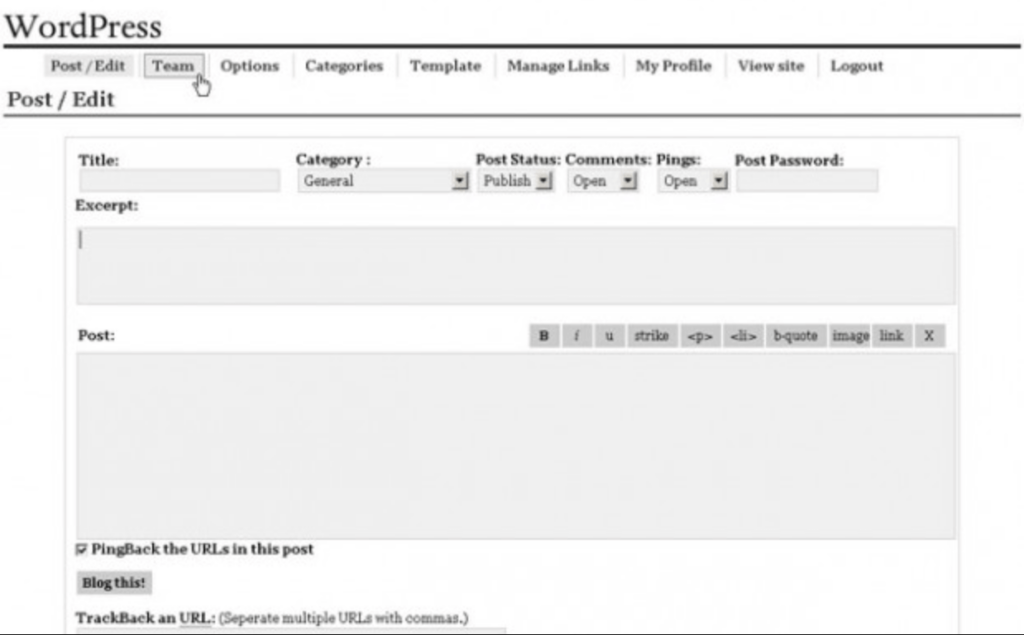 Since then, WordPress has grown beyond blogging and is now a robust CMS platform that can handle enterprise-grade websites like Spotify, Sony, Times Magazine, Disney, etc.
The birth of WordPress plugins
In its early days, WordPress users needed to modify the core code if they needed any customization or features. This was a time-consuming job and beginners had to hire developers.
In 2004, Ryan Boren emerged as a game-changer in the world of website development. His invention turned WordPress into a powerhouse, fueling its rapid growth for building dynamic and fascinating websites. With plugins, you can add any features to your website.
The first WordPress plugin directory was born in late 2005 and it used to look like this: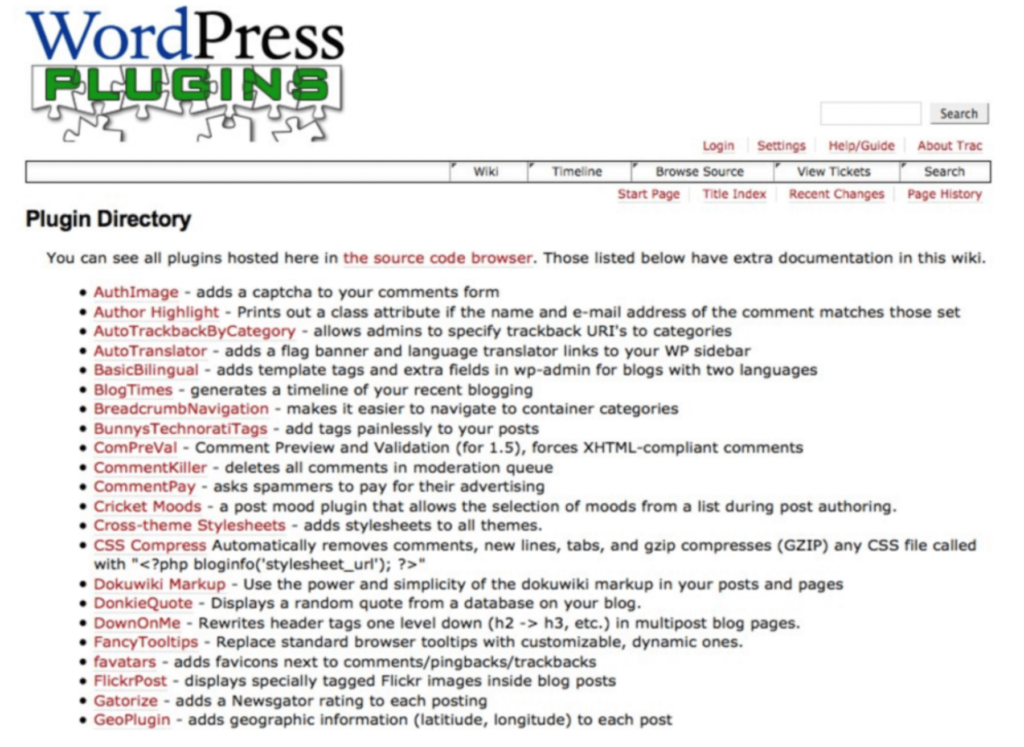 As of today, there are 60,472 free plugins in the official WordPress plugin repository and that number is increasing every day. That said, if you can imagine something, there's probably a WordPress plugin designed for it!
Turning into a free and open-source platform
One of the major events that opened WordPress contributions to everyone was the GNU GPL licensing, turning it into an open-source platform in 2004.
It allows individuals and organizations to modify and customize WordPress according to their needs and use it forever. Moreover, users could contribute voluntarily to improve and shape the future of this amazing CMS.
Let's take a sneak peek at the four key aspects of the GNU GPL license that allowed users to improve WordPress:
Freedom to run, install and use WordPress for any purpose
Ability to modify the source code, tailoring it to their specific needs or even adding new features and functionality
Users have the freedom to redistribute WordPress to the community
Freedom to improve and share the modified versions of WordPress with the community
Themes – An easy way to change the look and aesthetics of your website
Back in the early days, WordPress users had to code the website themselves to modify the appearance and functionality. But as the WordPress communities grew, the developers and designers began creating themes to simplify the process of designing and styling WordPress.
2012 marks the year when themes were introduced in the WordPress repository. The introduction of themes set WordPress apart from other CMSs —providing tons of customization options for both experts and beginners.
The early iteration of WordPress themes primarily focused on looks and aesthetics. As WordPress began shifting toward being a CMS, themes could do more than just a makeover to your WordPress site.
Moreover, theme developers started offering enhanced customization options, advanced features, and specialized designs that could serve the specific purposes of the user.
Despite the new full-site editing feature of WordPress, themes will continue to play a great role. They are expected to grow and add more functionalities to cater to the needs of the growing community.
Major updates that shaped WordPress
Though there are different answers to what made WordPress so popular, helpful and feature-packed updates are probably what shaped WordPress that we see today. With each update, WordPress kept getting more intuitive and much more than just a blogging platform.
Let's walk you through the major updates of this insanely famous CMS:
WordPress 1.0 – The first stable version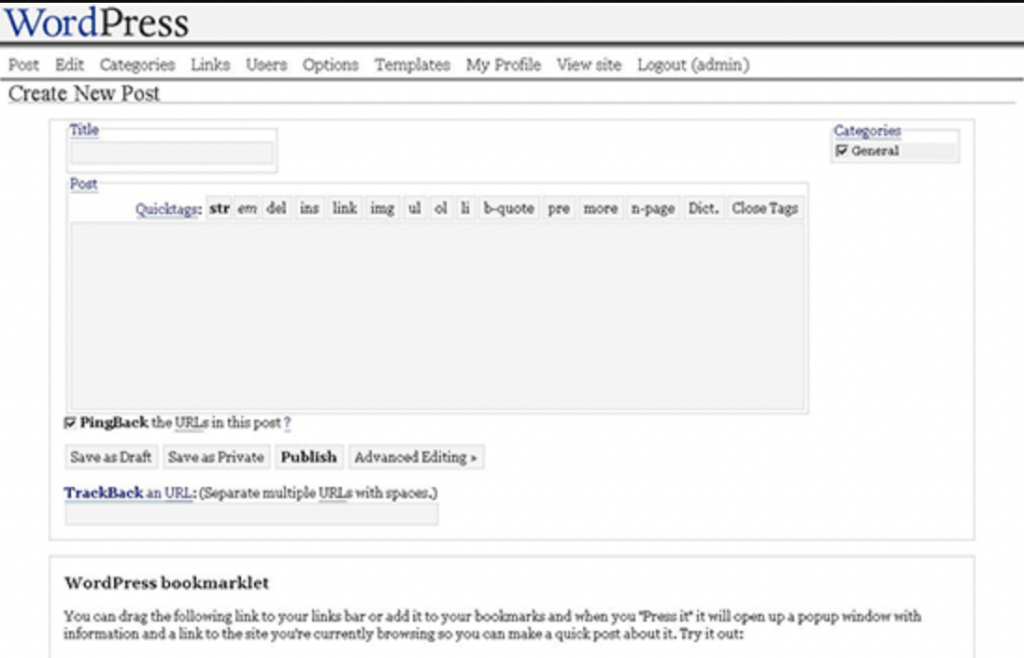 The 0.70 version came as a surprise for many however, it wasn't the final version the creators had in mind. Being a blogging platform, the creators launched the first stable version with necessary features like categories and comments.
But that wasn't all!
The first stable version gave the audience a little taste of how helpful plugins and themes can be. Now WordPress has thousands of themes and plugins. But back then, a few were enough to keep pulling more users into WordPress.
WordPress 2.0 – A groundbreaking admin interface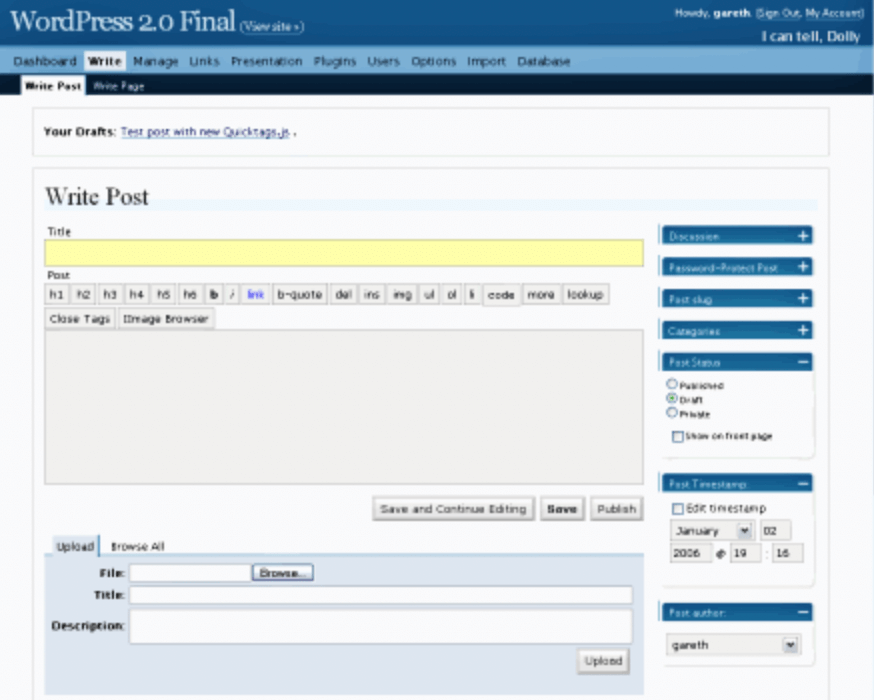 Even though people were loving what WordPress was offering by then, the creator had bigger plans in their heads. And they took a complete year to come up with WordPress 2.0 and the wait was totally worth it.
WordPress 2.0 came with an entirely new plugin architecture and admin interface. The combination of these two made using WordPress more intuitive and efficient. As a result, what happened was supposed to happen. WordPress became even more recognized and people were leaving other CMSs to join WordPress.
WordPress 2.5 – A user-friendly dashboard design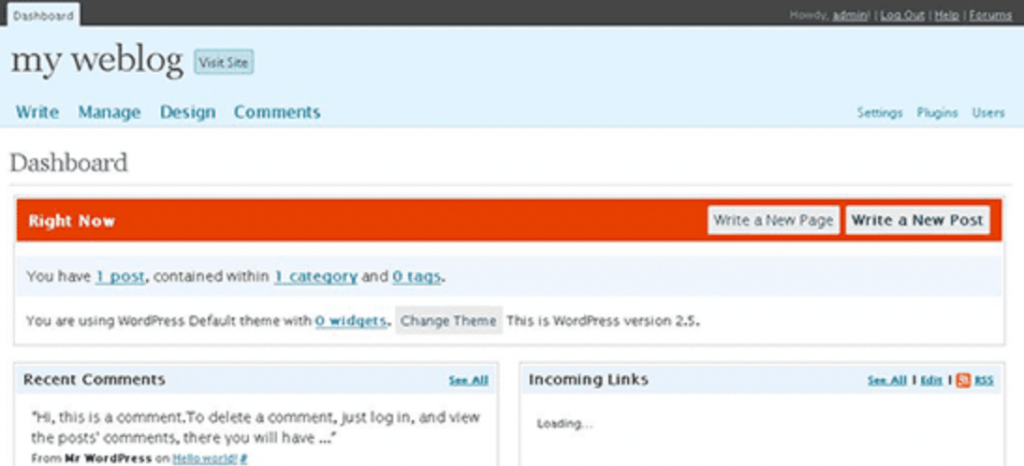 The year 2008 started with an impressive release from WordPress. In version 2.5, they unveiled a transformative update. The dashboard was given a fresh design —making the blogging experience better.
This release came with improved plugin integration and the introduction of shortcodes for image galleries. These made using WordPress even easier and brought creative perspectives for them.
It marked a pivotal moment where innovation and imagination merged, empowering bloggers to express their stories with newfound simplicity.
WordPress 3.0 – A brand new default theme (Twenty-Ten)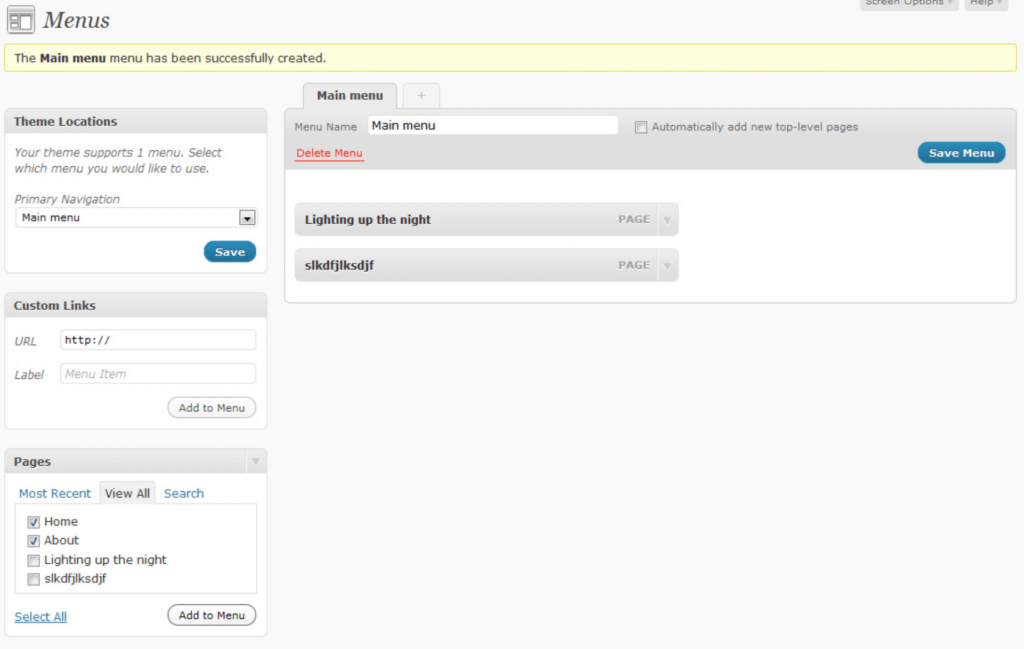 The prime element of WordPress's insane success, Themes, was introduced in WordPress version 3.0. This version was released in 2010, allowing users to create any custom post along with taxonomies.
A built-in menu editor and custom background feature came with the update as well to make customizing colors or adding images easier.
WordPress 3.5 – A new media uploader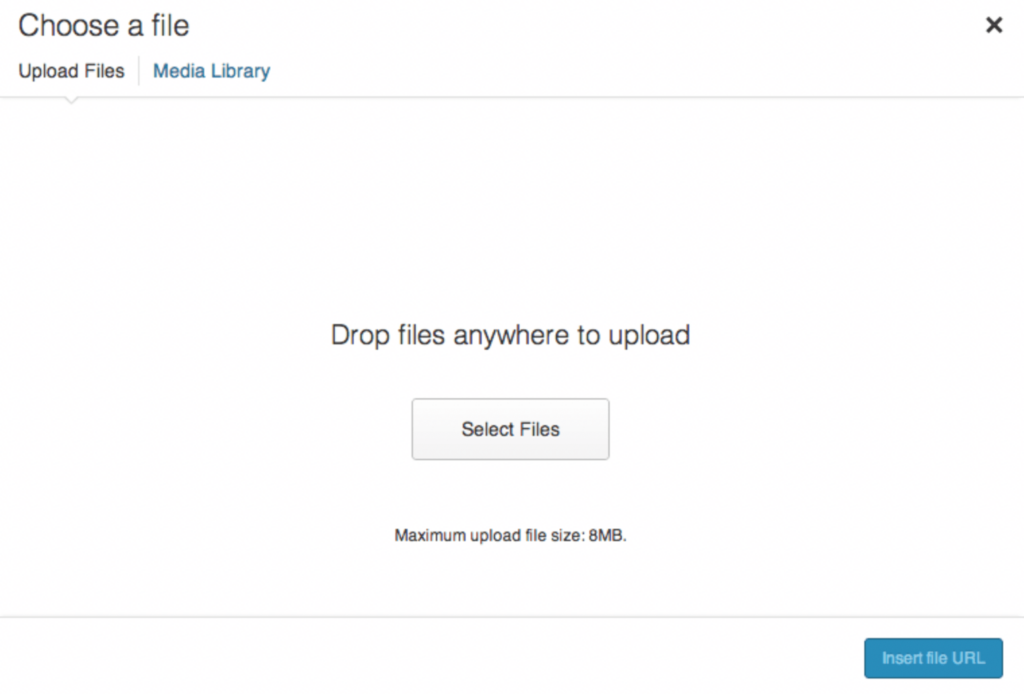 The days of being just a blogging CMS was over with the WordPress 3.5 release. A new effective media uploader was added to this amazing CMS to make it even better. Users could easily upload various files within a few clicks.
WordPress 4.0 – Improved and easier content editing & formatting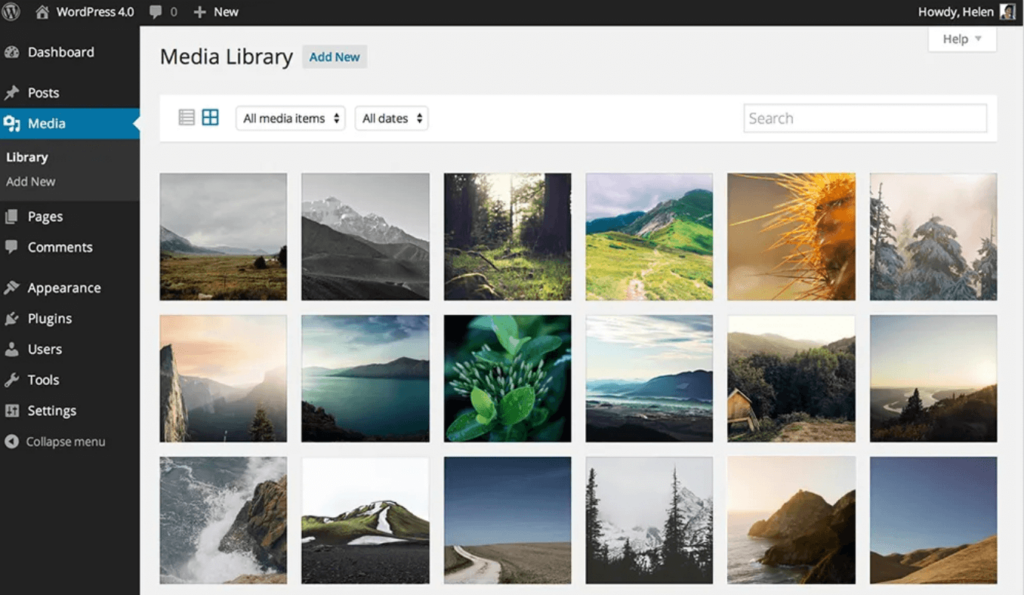 The surreal ease of content editing on WordPress started with the WordPress 4.0 update. With this update, the content editor became more flexible, and a new style of view in the media library.
The team added a default theme in this update, which later on proved to be a huge part of that and the upcoming versions.
WordPress 5.0 – The Gutenberg editor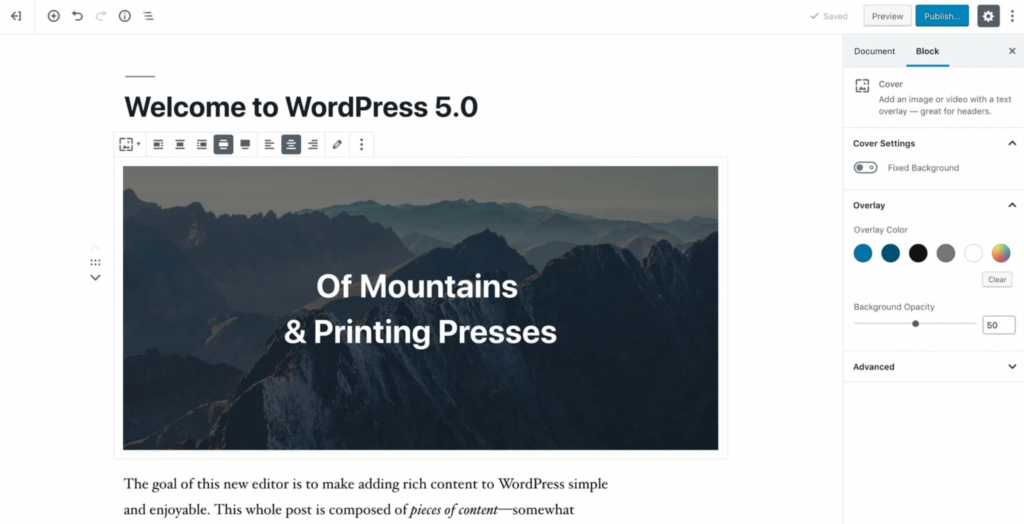 Introducing the Gutenberg block editor was the biggest surprise for WordPress users that came with WordPress version 5.0. This new block editor took blown everyone's mind with its intuitiveness. It was far better and easier to use compared to the Classic Editor.
Using the new editor, creating complex content layouts and blocks became super easy. Overall, WordPress became a complete solution for building complete websites.
WordPress 5.5 – Speed, Search & Security
While Gutenberg block editor served the purpose of making this platform user-friendly, they still needed to focus on a few factors like speed and security. That's why WordPress version 5.5 was all about that.
This version showed tremendous improvements in those areas, and WordPress became faster than ever. The widely famous lazy loading feature was introduced through this update. This update also took SEO factors into account and included an XML sitemap for better search engine visibility.
WordPress 5.9 – Full-Site Editing features
Even though people were super satisfied with the Gutenberg editor, the full site editing feature came along with WordPress 5.9 release to make the customization experience to a whole new level.
This version of WordPress was released in 2021 and gave users full authority of creating customizable website templates without even knowing how to code. This became a game changer for WordPress and attracted a huge number of new users. This also unlocked the door for new possibilities of doing more using WordPress.
WordPress 6.1 – Twenty Twenty-Three Theme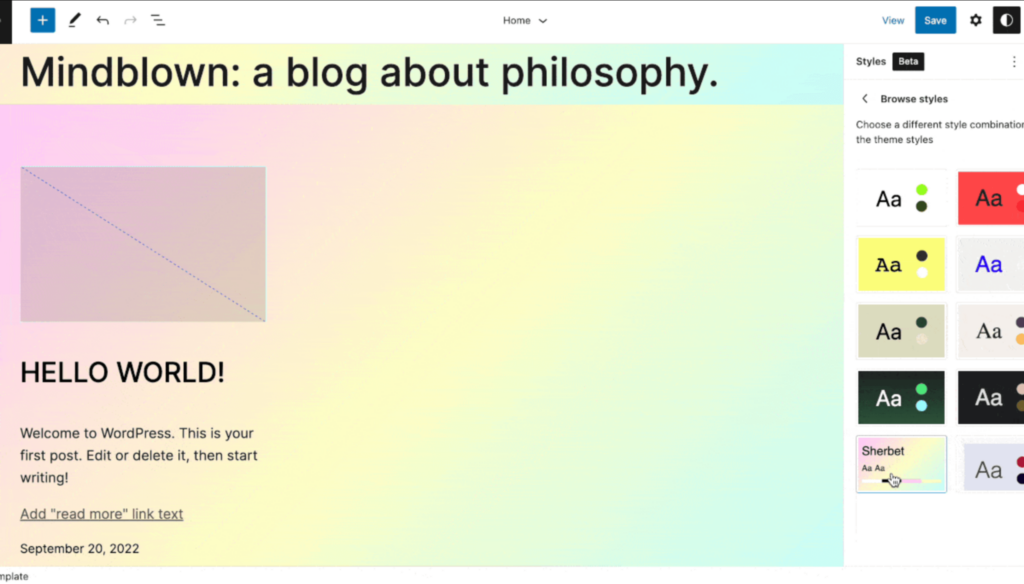 WordPress did not come up with a new default theme for a long period and 2021 was the year it ended with version 6.1.
This update marked the introduction of the Twenty Twenty-Three theme. It had multiple variations and was customizable using the block patterns. The overall full-site editing functionalities became way better after this update.
WordPress 6.2 – Improved Site Editor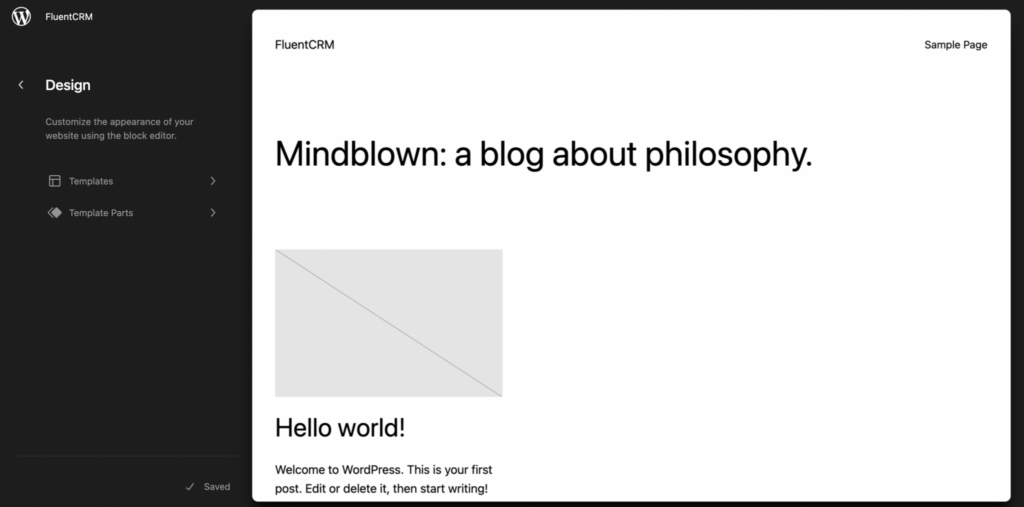 WordPress 6.2 is the latest update of WordPress and it has definitely shown the best of WordPress. While the previous site editor was great and all, this improved site editor has made that look bad.
Easier navigation and browse mode are two other features that came along with this update. As a result, playing around with new ideas became easier and users don't need to put any barriers on their imaginations while using WordPress.
The community and WordCamps
A large part of WordPress's success is because it has an amazing community that contributes to the growth of the platform selflessly.
Though it all started when WordPress turned into an open-source platform and the necessity for a user-friendly blogging platform, WordCamps have played a major role in growing the community.
The first WordCamp took place in San Francisco in 2006, where more than 500 people attended. It has been a remarkable event to build a strong relationship and connect WordPress communities all over the world.
Now let's look at some of the major WordCamps at a glance:
The first WordCamp US took place in Philadelphia in 2015, where 2000 people attended from all over the globe
The first WordCamp Europe took place in Vienna in 2016, where 3000 people participated from all over the world
The first flagship WordCamp Asia took place in Bangkok, Thailand from 17-19 February 2023
WordCamps have been influential events for bloggers, developers, designers, marketers,
businesses, users, etc. to meet up and share their insights, knowledge, and experience within the WordPress community. A WordCamp is full of exciting events such as-
Presentations
Live demos
Panel discussions
Q&A
Interviews
Workshops, etc.
The most recent one, WordCamp Sylhet saw a total of 882 attendees, 32 organizers, 25 speakers, and 62 volunteers. It was a remarkable event for the WordPress community in Bangladesh and helped grow the popularity of WordPress in the country.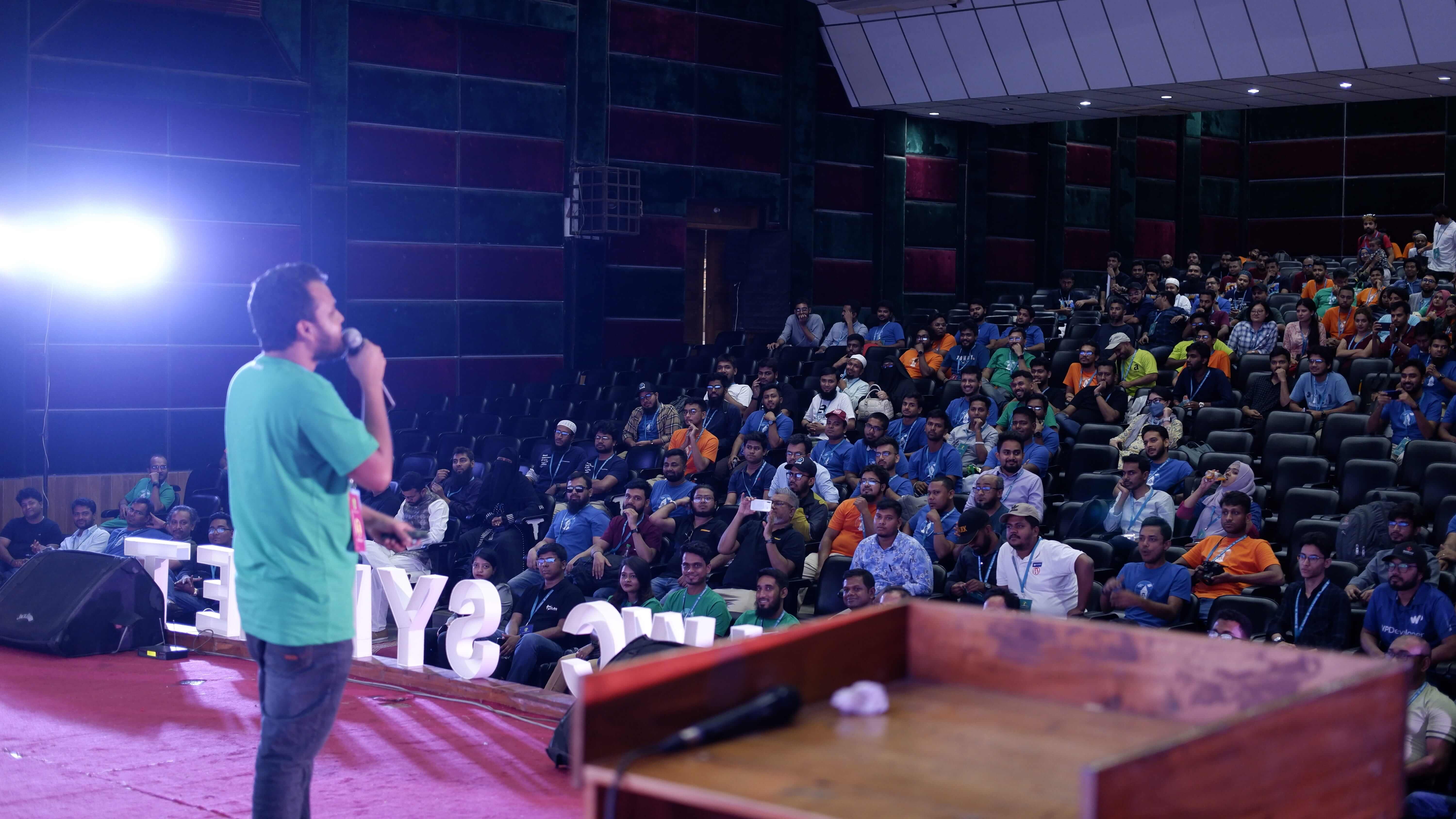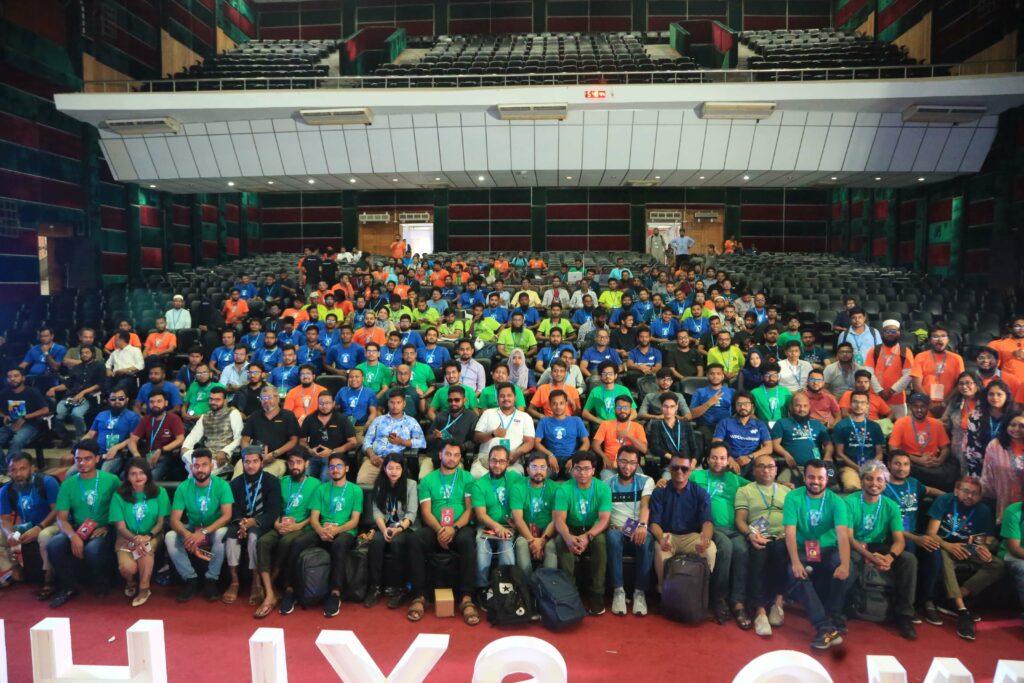 WordCamps also play a great role in boosting the number of WordPress contributors. The WordCamp Sylhet saw a total of 120 contributors who made contributions to core, support, marketing, documentation, themes, polyglots, and community.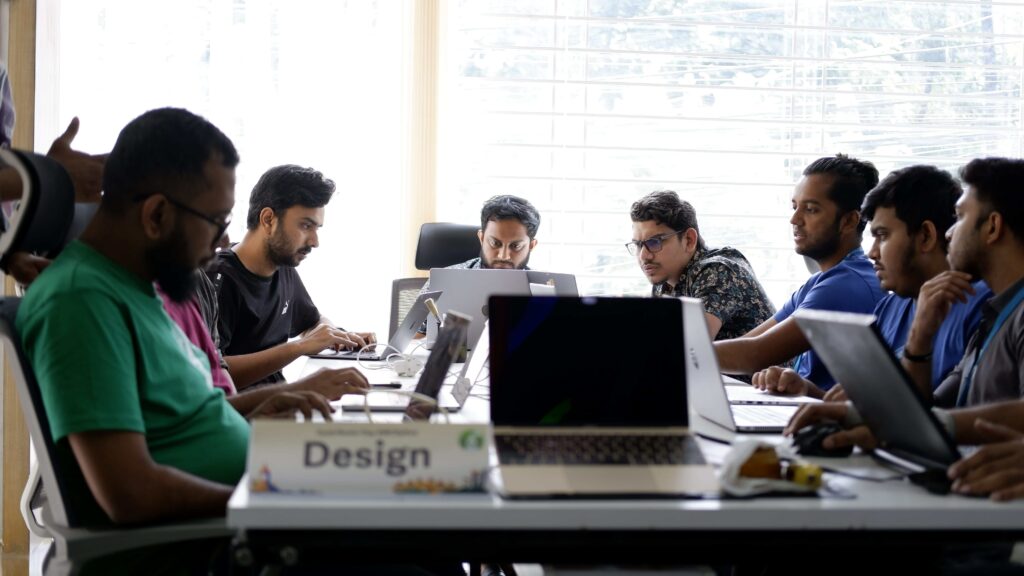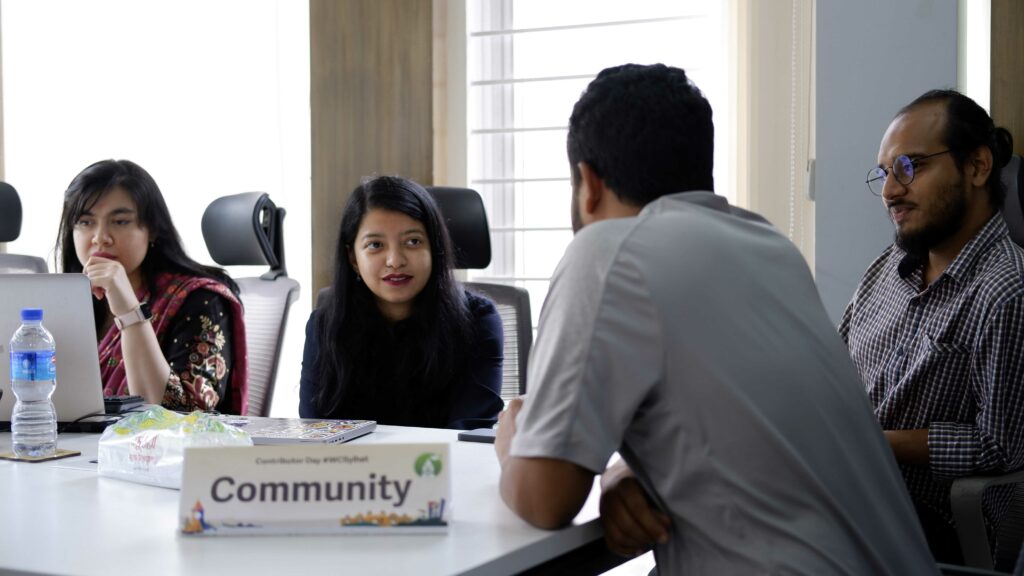 Five for the Future: A beautiful way of contributing to WordPress
Although many developers, designers, marketers, and other contributors were already contributing to making WordPress a better platform overall, the contributions started quadrupling when Matt Mullenweg announced the "Five for the Future" program in 2014.
The "Five for the Future" program encourages organizations to contribute 5% of their resources to contribute to making WordPress. The best part?
You don't necessarily have to be a developer to contribute. Whether you're a developer, designer, marketer, translator, or just a regular person who enjoys socialization, the door to contribution is open for everyone!
At WPManageNinja, we encourage our Ninjas to contribute to WordPress as much as possible. Starting from WordPress 5.9 release, our developers have been actively contributing to the core and the number has increased to 11 in WordPress 6.2.
Becoming the undisputed king of the CMS market
Due to its unique qualities and continuous progress, WordPress has arisen as the incomparable leader in the CMS world. On November 8, 2015, WordPress hit an incredible milestone, powering 25 percent of the internet.
Since then, the number has risen to 26 percent and now, 43.1% of all websites on the internet are powered by WordPress. If you only measure with commonly used content management systems, the percentage jumps up to 63.2%!
Its remarkable success can be defined by several key factors:
Firstly, WordPress offers a user-friendly interface that makes it simple to create and manage websites easily. Easy for both beginners and experts!
Secondly, its plugin ecosystem allows for unlimited customization and functionality development for the user's websites
Last but not least, WordPress's open-source nature has enabled a passionate community of developers, who are contributing to continuous improvement and innovation
The future of WordPress
WordPress is already much more than just a content management system with its capabilities. But that doesn't mean WordPress doesn't have any room for growth. The whole community hopes for many things from the CMS platform in the days to come.
Here are some of the things that we expect from WordPress in the coming days:
Soaring growth: WordPress is already the most dominant force in the CMS market, powering over 43% of all websites on the internet. Its popularity is expected to continue growing as more and more regular users, businesses, and organizations recognize its flexibility, ease of use, and extensive ecosystem of plugins and themes.
Improved block editor (Gutenberg): The Gutenberg editor brought a new approach to content creation. Gutenberg is expected to continue developing with the addition of an enhanced user interface, performance improvement, and robust features, making it even more intuitive and powerful. Gutenberg is expected to go standalone and be seen on other platforms too.
Full-site editing: With the introduction of full-site editing, users have greater control over the design and layout of their entire website. Users are now able to customize headers, footers, sidebars, and other global elements using the block editor.
Better accessibility support: WordPress is committed to making the platform more inclusive and accessible. The focus on accessibility will continue, ensuring that WordPress core, themes, and plugins adhere to web accessibility standards, making it easier for people with disabilities to use and navigate WordPress sites.
Performance enhancement: Website speed and performance have a significant impact on user experience and search engine rankings. WordPress will continue to optimize performance, both in its core functionality and the ecosystem of plugins and themes.
AI integration: WordPress has always embraced technological advancements, and this is expected to continue in the future. Machine learning and AI integration are expected to find their way to WordPress, offering new possibilities for website customization, content creation, and user experiences.
Continued community involvement: The WordPress community is a vital part of its success. The community-driven nature of WordPress will persist, with contributors, developers, designers, and users actively participating in shaping the platform's future. WordCamps, meetups, and online forums will continue to foster collaboration, knowledge sharing, and innovation.
We hope that WordPress will strive to maintain its user-friendly oft-giving nature while embracing new technologies, improving performance and security, and providing users with more control over their websites' design and functionality.
The future of WordPress looks promising as it adapts to the evolving needs and expectations of its diverse user base.
Let's celebrate!
It takes something special to survive on the web for 20 years, let alone dominate.
Emerging from the ashes of dead blogging software to dominating the CMS market and leaving an impact on the digital landscape, WordPress has come a long way. And this calls for a celebration!
Communities all over the world will be celebrating this occasion with joy and we're no different. The WordPress community in Bangladesh will be gathering together from all over the country to celebrate the 20th anniversary of WordPress.
The WordPress Sylhet Community is organizing a special meetup to celebrate the 20th Birthday of WordPress. While we can't share the cake with you, we can definitely share our moments with you.
Stay tuned to our Facebook and Twitter handles to get all the updates. And don't forget to share your favorite WordPress moments in the comments section!