When you are in the market to sell a product or service, you need a clearly recognizable visual and verbal identity, and that's what a brand is.
Branding is the art of becoming knowable, likable, and trustable.

– John Jantsch
By definition, a brand equates to a collection of ideas intended to set the products of a business apart from competitors. It's the culmination of everything a customer encounters, including how it appears, sounds, and acts.
Today we are going to dive into the details of brand building- components, strategies, and how to build a successful brand.
What is brand building?
Through a variety of strategies and tactics, the process of brand building entails establishing and promoting a business.
In essence, it involves employing promotional tactics and advertising campaigns to raise the value of a brand. Branding is a crucial component as it represents a company's visual identity to create a distinctive image of the company.
The concept of brand: A pirate's tale
The notorious pirate Edward Teach, aka Blackbeard, had expertise in branding. He gave himself the moniker "Blackbeard" and created a terrifying persona to frighten off his rivals.
Also, created the first pirate flag, which featured a skeleton toasting a devil and piercing a heart.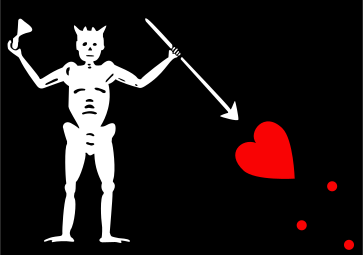 He was aware of the emotion he wanted people to connect him with- Fear. And he was excellent at it.
However, it begs the question: What is your personal brand? The legacy of Blackbeard is evidence that you often become what you project.
Importance of brand building for businesses
We're living in an era where we're surrounded by too much information and data.
That's why brands that can connect with people on an emotional level and engage them are the ones that will succeed. It's all about understanding what people really want and delivering it to them in a way that resonates.
Some stats that show the importance of building brand awareness:
Consumers who have an emotional connection with a brand have over 306% higher lifetime value(LTV).
Branded content has 22x more engagement than display ads.
Businesses with not-so-great branding have to pay higher salaries.
Almost 8 out of 10 marketers will say that brand awareness is the most important goal.
Different components of a brand
A brand consists of several components that make it visible and reliable.
Components of a brand include(but are not limited to)-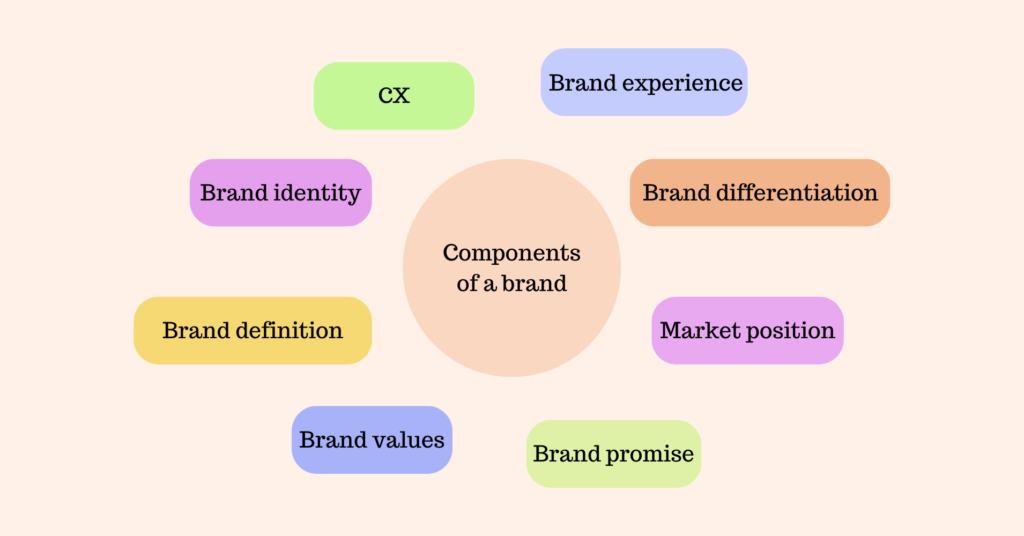 Brand identity: How to create a brand identity? This encompasses the distinctive visual and vocal components of a brand, such as a logo, color scheme, typography, packaging, and other elements of design. Nailing the brand identity makes the brand more memorable and recognizable by the "look and feel."
Brand definition: Customers should understand the brand without much difficulty. It can be a tagline, a prospectus of the company, and what it stands for. "KFC" might not mean anything but with the slogan "it's finger lickin' good," you what the company is about.
Brand values: The ideals and standards that direct a company's decisions and actions are known as its brand values.
Brand promise: The assurance that a company makes to its customers regarding what they can anticipate from its goods or services is known as the brand promise. 
Market position: It defines the place of your company in the market as a brand. What's your offering? How's your price-to-quality ratio? Are customers getting what your brand is promising?
Customer experience: 80% of customers take CX as important as the product or service. All the renowned brands have one thing in common- customer support. Good experience makes up a good portion of brand value and that's a fact.
Brand differentiation: Offer a feature or unique value that sets you apart and can't be easily copied by others. To ensure long-term brand success, find a truly unique differentiator that resonates with your customer.
Brand experience: Customer engagement with your employees, products, services, and multiple touchpoints like social media defines a brand experience.
How to build a successful brand: Strategies
Brands don't get built overnight. Lots of factor goes behind the success of anything.
Here's how to build a successful brand using the following 9 brand building strategies.
Defining target audience
Imagine selling a vegan steak to a group of carnivores- It's like trying to sell ice to an Eskimo. It just won't make sense! That's why you should target your audience before jumping into marketing.
Try doing a brief survey of your clients to find out what they want and personalize for them. You want to make sure you're reaching the people who will appreciate what you have to offer and who are more likely to become loyal customers.
So, take the time to understand your target audience's needs and preferences. It'll save you time, money, and the embarrassment of trying to sell a vegan steak to a group of meat lovers!
Research competitors and market
If you want to build your brand to be a successful one, it's crucial to conduct thorough research on your ideal customers and competitors. Spend time investigating the market.
You can also peruse the social media pages of businesses that sell similar products. Determine your potential audience's preferences by examining their tactics.
Create brand awareness
The strategy is pretty self-explanatory. It lets you be visible on the surface, leading to building trust of the potential customers. It will then lead to increased sales and revenue.
Use different means of reach, like social media, advertising, and emails to bring your brand in front of your target audience. You can do email marketing by sending newsletters, and tips where you can highlight your brand.
Remember, consistency is key. Always ensure that your brand is consistent across all platforms and channels.
Leverage social media
An average working-age internet user now spends more than 2.5 hours/day using social media platforms. That's a good amount of time you can showcase your brand to the audience, daily.
Be active, responsive, and engaging with the audience through social media to become a reliable brand. Post regularly, and do content marketing on social media to boost your brand image.
Create a brand identity
As we've said earlier in the post, brand identity is one of the key components of branding. The importance of brand identity is visible when you want to make your brand unique among all the similar products in the market.
Your product might be the same as one of the competitors' but the consistency and an overall brand image will hook the audience towards your brand. To succeed in brand building, you must follow the strategy of creating a brand identity.
Create a brand story
Use storytelling to create an emotional connection with customers. Share your brand's history, values, and mission in a way that resonates with them. We have an individual section for you about its importance in the latter part of this article.
Unique selling proposition (USP)
The term unique selling point or unique selling proposition means that companies could convince customers to choose their brand over competitors by focusing on points that make their product or service unique.
You can show comparisons with your competitors on the webpage to be upfront and show confidence in your product/service.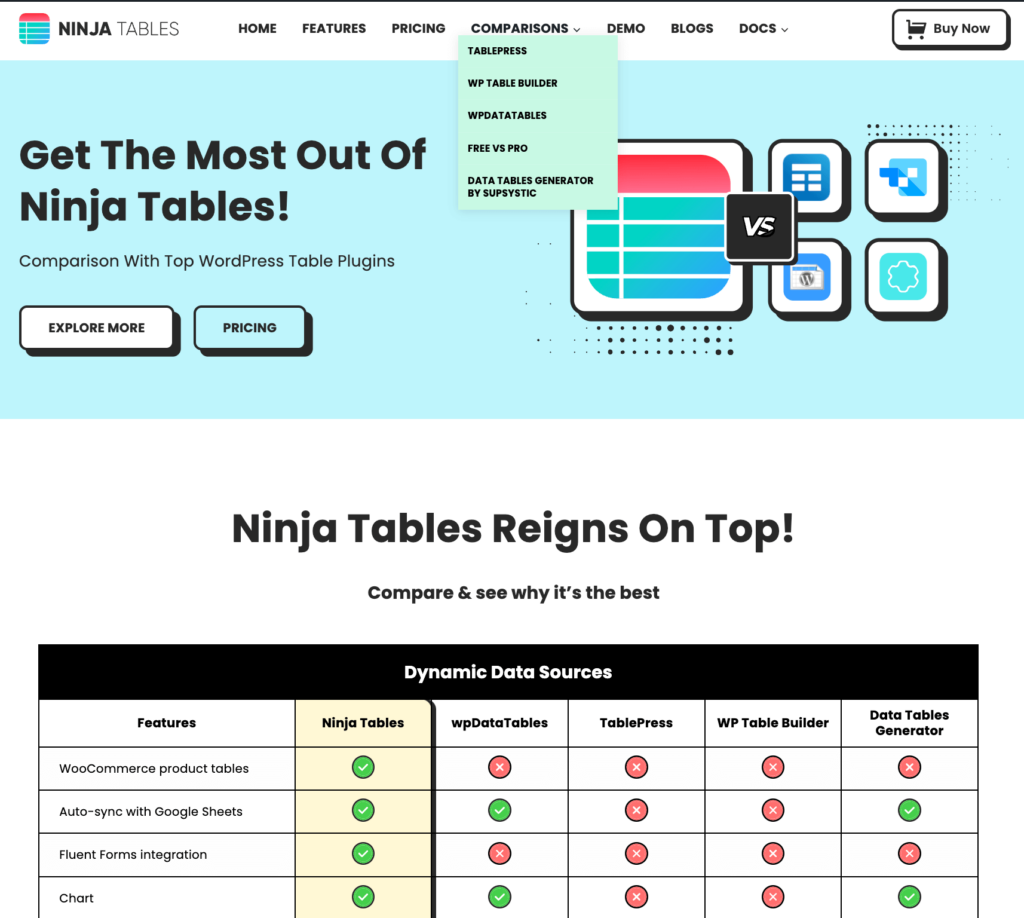 Comparison tables best practices
Determine the USP and the customer's pain point and provide a better solution than your competitor.
Focus on the quality
A brand should not always be about showing off flashy colors and creating hype. You have to consider your main goal. That is, keeping the promise. If your product ain't good, every other effort will just go to waste.
As a brand, you will need to deliver products that meet the customers' expectations in real life, or exceed that!
Customer experience and customer support
After-sales support is very important. A good brand will always put in the extra effort in quality and customer support.
To become a reputed brand, you need to build a reputation on the customer experience side. If you have a vast customer base, deal with customer problems and issues.
The importance of storytelling in brand building
Whenever I hear the storytelling perspective, I recall a famous quote by Tyrion Lannister in "Game of Thrones."
"What unites people? Armies? Gold? Flags?
Stories. There's nothing in the world more powerful than a good story. Nothing can stop it. No enemy can defeat it. That's the thing about stories. They're more than words. They live inside of us."
These are such powerful lines when you think about them in the context of brand building. Most of the time we see marketers trying to throw facts and numbers and the features. These are important factors in branding, but people want to resonate more.
Creating a story and a relatable connection is more effective than showing numbers and features in many cases. Because stories provide us with context, emotion, and empathy, we relate to them. They help brands become more genuine and relatable.
Examples of brands with strong brand stories
If we take a look at successful brands we can easily see how they imply stories in their marketing campaigns to resonate with the audience. Brands like Apple, Google, Nike, and Coca-Cola, all target their campaign to evoke a storytelling emotion.
For instance, if you think about Coca-Cola's successful campaign of "Share a Coke" you will clearly see they have easily tapped into the customers' emotions by putting their name on their products and making the brand more relatable to the customer. This resulted in a huge success afterward.
The same concept goes for Nike which specializes in storytelling in their brand awareness campaign. They created a campaign called "What are girls made of?" which clearly gives a warm feeling to the people and encourages them to chase their dreams and learn to be their best versions.
In essence, their stories are all about pushing oneself to get out of the comfort zone and overcome boundaries and achieve success in the end. That's how they have become a brand that inspires and motivates millions of people worldwide.
Benefits of successful brand building
Here are some benefits of branding.
A well-established brand has the potential to enhance your visibility and help customers recognize your business with ease.
A powerful brand creates an emotional bond with customers, increasing their loyalty and likelihood to engage repeatedly.
A successful brand can stand out in a highly saturated market.
A strongly-built brand can help establish your business as a dependable and trustworthy source, leading to an increase in customer confidence and trust.
You can often command a higher price and charge a premium for products or services.
A powerful brand retains top talent, as employees are often drawn to businesses with a positive and well-known reputation.
In the end…
Brand building matters. Especially when you are trying to push your business above the competitors.
What makes a strong brand? We have broken down the elements and components of brand building and have also given you strategies and insights on how to build a successful brand.
If you have some input, do let us know.
---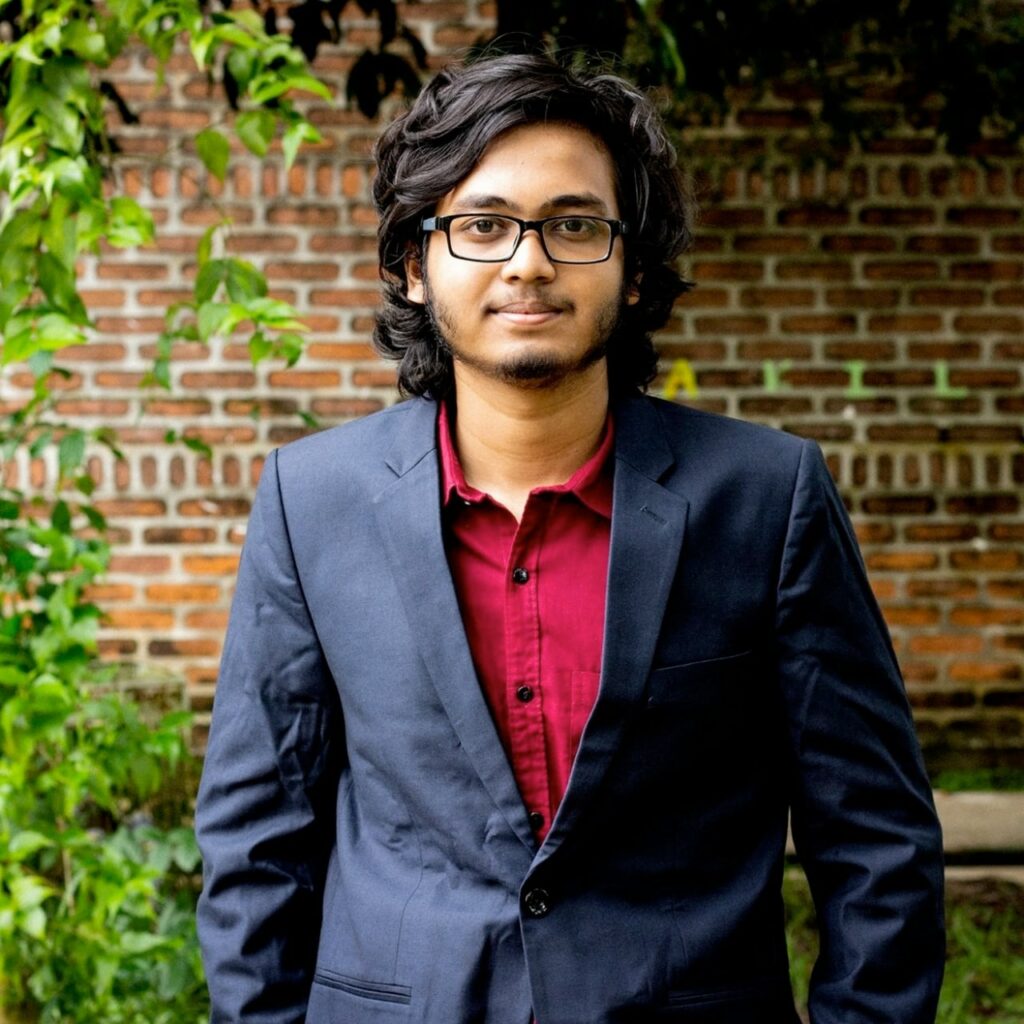 Author: Romeo Nicholas Rozario
Romeo is a creative content writer for WPManageNinja and a tech enthusiast. On the flip side, a musician by passion when he's free.