Wow, what a great year 2019 was! It was splendid, to say the least. And now, it's time to portray what we've achieved in 2019 and give you a glimpse of what we are setting as our 2020 goals.
Looking back is always important for an entity, let it be a person or an organization. A retrospect is necessary to analyze the successes and contemplate how to hone them as well as learning from the mistakes so that they are never repeated again. The same is applicable for WPManageNinja as well.
This is the first annual review post from WPManageNinja and we're excited to share with our users and wellwishers the amazing things we have experienced in the past 12 months. And a big chunk of these amazing things was possible only for you guys- our users, wellwishers, growth partners, and the overall WordPress community!
2019 in numbers
In 2019, we have bagged a few major achievements as a company. Let's take a quick look at them in numbers:
300% growth rate as a company
600K+ product downloads
100K+ websites are powered by our products
20+ team members as a whole
100+ articles published
Paid customers from 135 countries
Most importantly, along with all achieving these milestones, we have fully shifted from being a service-based to a product-based company.
A year of progress!
2019 was a year of progress and we're growing faster than we ever anticipated. The whole team has been constantly working and pushing new feature updates into our products based on users' requests at an outstanding rate.
Throughout the year, some energetic and awesome new faces joined the team, ranging from developers to support engineers. Together, we are on a mission to continue building the possibly best products in the WordPress industry.
Last year was a glorious one as we introduced some great products, and we would love to present them to all of you. As WordPress has moved to a new level by introducing Gutenberg, we also started adopting and evolving with a new dimension.
For instance, we released WPPayForm in February of 2019, a payment plugin that accepts multiple gateways which is one of the flagship products to keep up with the demand of our users. We also released the Ninja Job Board in July of 2019, an ultimate free job board plugin for WordPress users.
Moreover, we had two more flagship products out there for WordPress users since late 2017 and early 2018. These products would be Ninja Tables, an advanced table builder plugin and WP Fluent Forms, the most lightweight yet advanced form builder plugin for WordPress users. After getting our users' requests and feedback, we have added plenty of features and functionalities over the year into these plugins.
We're really happy to receive tons of warm greetings and felicitations from the WordPress community from all over the world. The amazing support and active participation from our users provided us the fuel to go further and improve these plugins every week.
Improved flagship products
Before 2019, we had only one flagship product that is Ninja Tables. All through the year, we worked hard and by the end of 2019, we took the number of flagship products to three!
Ninja Tables
WP Fluent Forms
WPPayForm
This is our first flagship product that can be found in the WordPress directory since 2017. Currently, this plugin is the fastest growing product in the table plugin category. In 2019, Ninja Tables reached its 40K+ active installation milestone (only second to TablePress in this category, but with more powerful features) and was praised with amazing user reviews.
You will get all the advanced features to create dynamic, responsive and efficient table creation using this plugin. The premium version of the plugin was launched on the 26th of February 2018 after receiving a huge amount of users' demands.
But don't just take our words for granted! Google for table plugins and see for yourself how almost every reviewer suggested this plugin to be one of the best ones they've used so far.
While developing Ninja Tables, we were working on another beast of a product silently, which is WP Fluent Forms. Our aim was to build the fastest and most lightweight form plugin for WordPress with the most advanced features to meet users' requirements. The end result was sweet! Fluent Forms Pro ranked first among all the advanced form builder plugins with premium features, and second on the overall list trailing only behind Contact Form 7.
| # | Plugin | CSS (KB) | JS (KB) | Total (KB) |
| --- | --- | --- | --- | --- |
| 1 | Contact Form 7 | 14 | 2 | 16 |
| 2 | WP Fluent Forms | 14 | 18 | 32 |
| 3 | Formidable Form | 79 | 26 | 105 |
| 4 | FormCraft | 53 | 54 | 107 |
| 5 | WP Forms | 37 | 75 | 112 |
| 6 | Happy Forms | 19 | 107 | 126 |
| 7 | Gravity Forms | 132 | 35 | 167 |
| 8 | Ninja Form | 139 | 69 | 208 |
| 9 | weForms | 90 | 270 | 360 |
| 10 | Advanced Forms + ACF Pro | 117 | 392 | 509 |
| 11 | Caldera | 112 | 428 | 540 |
| 12 | Forminator | 824 | 492 | 1316 |
*The comparison was originally posted by Supa Mike on Official Oxygen User Group on Facebook
The product got into the scope of users and started gathering exposure and traction throughout the last six months of 2019. And being a user-centric company, we introduced WP Fluent Forms community on Facebook where users can directly contact us, request more features, suggest improvements, and share their experiences with the plugin. And for more specific feature requests and to keep our users up-to-date with the development, we created a public Trello board for the plugin's development roadmap.
The 5-star rated plugin was developed with only one purpose in mind- To make Stripe and PayPal payment processing as easy as possible for WordPress users. And over time, the plugin was made more powerful with necessary features such as periodical subscription management, tabular product showcasing, etc. And the best thing about this plugin is, it doesn't just manage your payment processing, but it is equipped to register free/premium subscribers for you as well!
Love it! Shortly after installing the free version of this plugin and chatting with customer support I was convinced that the developers are serious and really care about customer service. This is a great plugin and works very well… … The quality of the software and customer support are definitely worth 5 stars!

norover, on WordPress plugin directory.
The plugin supports multiple payment gateways for WordPress users. You can use the Stripe payment gateway in the free version, and the pro version allows you to integrate PayPal payment gateway too into your WordPress website.
Exponential business growth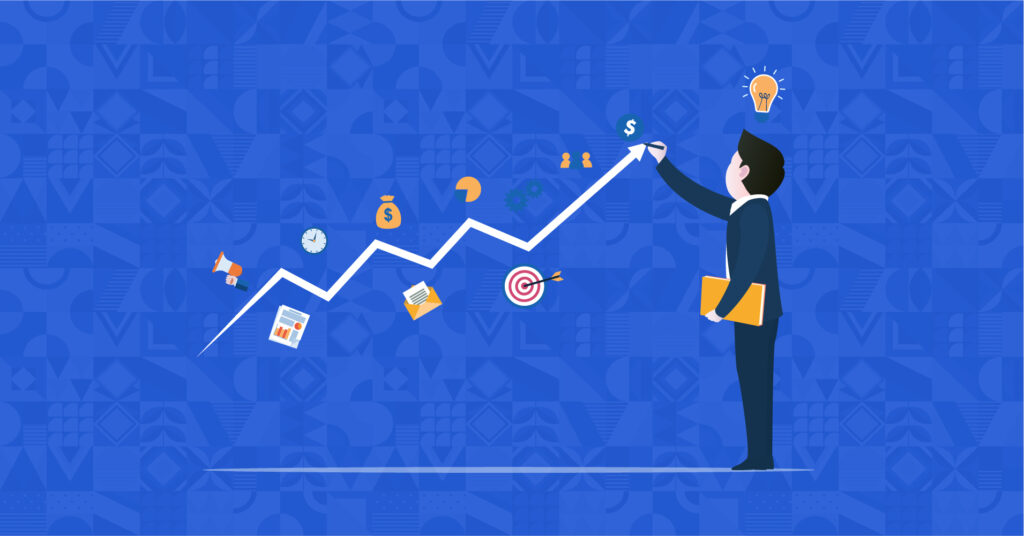 As a company, our focus is to serve as much as people we can while simultaneously providing after-sales services to our existing users. From that viewpoint, 2019 was a blast!
Currently, our products are directly being used by people from over 135 countries all over the world, which is a 190% bump compared to the previous year. 20+ government websites trust our products for their day-to-day operations. Moreover, the total usage of our entire products has increased dramatically by 250% compared to the previous year.
Before 2019, we weren't completely a product based company as we had to provide services to our previous clients as well. Till December of 2018, 5% of the company's monthly costs were still contributed by the service revenue, and the rest 95% was coming from our plugins and themes. Now, we have turned into a full-fledged product based company as 100% of our revenue comes from the products that we sell.
Rock-solid team growth
Team members are the heart of a company. Starting from 5 members team back in early 2016, now we're a family of 22 members. And hopefully, the number will exceed thirty by the end of the first two quarters of 2020. Over the years, we have enriched our development team with some innovative and awesome developers.
Till the last quarter of 2018, we had a small marketing team that was not enough according to our demand. Throughout 2019, we have made our marketing team even stronger, more dynamic, and looking forward to making it a multi-dimensional one in the upcoming days.
We didn't have enough people for our support team until mid-2019. The developers used to provide support to the customers. But now we have a strong team of dedicated support engineers who are always ready to serve the purpose of our clients. And our product reviews are a testimony to our support team's efficiency.
We split our design team in two and set up a dedicated team of video editors. This team, collaborating with our content and support team, has produced almost a hundred video tutorials on our products. These tutorials made it really easy for our users to understand our products well without any hassle and get their job done.
But WPManageNinja is not all about work and product development. It's necessary to take a break every now and then to get a breath of fresh air. Just like every year, we went to our annual retreat to recharge our batteries and boost productivity. It was a much-needed break after months of hard work and 24/7 communication with users.
WordCamp and community
WordPress is a huge open-source platform if not one of the largest. And most of the companies that are developing WordPress products are working independently. Which makes it difficult for WordPress developers, product owners, and WordPress enthusiasts to come together and share their experiences. WordCamp does the job of bringing all the WordPress professionals together in a single place.
A few of us attended WordCamp Singapore in August 2019. This was the first participation of WPManageNinja to any WordCamp ever.
Not just that, WPManageNinja was one of the proud sponsors in WordCamp Dhaka in September 2019. This was the first time WordCamp was taking place in the country packed with WordPress enthusiasts. The tickets were sold out within fifteen minutes. Getting to know such an energetic community and share ideas, knowledge, and experience was a huge boost for us.
Not just the physical meets and greets, we were overwhelmed with the response we received from our users every day! As social networks provide a great platform for users and developers to interact with each other, we tried to make the best use of it. Not just through our support tickets or Fluent Forms Facebook group, we responded to our users and tried to understand their pain points, no matter which Facebook group or Twitter threads they were conversing on.
Lessons we learned
As a company, we had an amazing year in 2019 and at the same time, we learned A LOT from the year-long experience. Right at this moment, we know in which sectors we need to improve to keep up with our current growth. If listed, the scope of improvements would look like this…
As we are growing as a company and hiring new Ninjas every other month, our current working space will not be enough to house all these new developers, designers, support engineers, and marketers. And we understood that we need to extend our office space.
We shouldn't just focus on ourselves but try more to enrich the community around us. Increasing outreach and organizing workshops for WordPress enthusiasts can be our first steps in this issue.
There are a few more learning points that need to be taken into consideration in the coming future. Let's not bother you with them, and move forward to our plans for 2020. Hopefully, we will focus on some major obstacles we faced in 2019 elaborately on another post sometimes soon, stay tuned for that.
Visions we have set for 2020
New Products
We're always working on new ideas. We have 2 exciting products on active development which will be released by the end of the 2nd and 3rd quarter of 2020. We are excited about both of these plugins which will add value to your business.
Notable Updates
Fluent Forms Pro: We're working hard to complete the roadmap and add new features as always. Our goal is to innovate and make it feature-rich while keeping it light and fast.
Ninja Tables: We will have a few major feature updates and more integrations, introduce chart/graph features and improve overall performance. You may expect at least 1 update each month for this plugin.
WPPayForm: Expect some exciting new features to be added to the plugin in 2020. The team has set a groundbreaking vision for this amazing plugin. Let's keep it a secret for the time being 😉
AzonPress: AzonPress is not on active development right now. But research and brainstorming on new features are going on in the background. Development and testing of these features are planned to be resume from mid-February and the plugin will receive some major updates throughout the year.
UPDATE (July): We have released few updates and more awesome updates are coming soon.
Enhanced Support
At times, the number of support tickets seems overwhelming, we try to give our support as fast as possible. In 2020, we will be giving extra attention to it so that each of you seeking help receive it as soon as possible. We already built an awesome support team and we are adding more support engineers starting from Q1.
New Team Members
We are moving to new office space, we will have enough space to recruit more members and accelerate our workflow. Teams of developers, designers, and support engineers will be expanded to join existing members.
Wrapping Up
Definitely, 2019 was a great year for team WPManageNinja since we achieved more than we expected and have been evolving over the whole year. WPManageNinja has got some real enhancements in the growth process of the company. Now, we have a stable team, thousands of loyal customers who are using our products.
A big thanks to all of our awesome customers (we can't thank you enough!) who have been keeping trust in WPManageNinja and the team behind it. Without you amazing people, this wouldn't be possible to make 2019 a year to remember.
We've been putting a lot of work to ensure that every day, our users experience just how committed the WPManageNinja team is to deliver amazing products, support, features, and customer experience.
The ninjas are committed to making 2020 a better year for you, are you onboard?
---
If you haven't subscribed to our YouTube channel yet, subscribe now and get WordPress tips and tricks. Also, follow us on Twitter and Facebook. You also can join the popular Fluent Form Community on Facebook.