Have you ever noticed that all the content of the online shop you are a regular at, somehow fit your preference? Especially all those on the homepage? If you're wondering how it happens, then you are yet to know about personalized marketing. It's a marketing strategy convenient for both the business owner and the consumer.
Personalization in marketing is treating every customer as an individual and serving them according to their needs. Online companies and brands leverage the data and information of their consumers to provide a comfortable user-experience. In simpler terms, they analyze the user-persona to meet their expectations.
Insights, for example, customer demography, buying intent, and consumer behavior; indicate who the customer really is. These data points help with one-to-one marketing and making each customer feel like a priority.
Stay with us because here we'll explore the following-
Why is Personalization important in marketing?
Now marketing is all about the customers. Due to the high effects and importance, personalization has become imperative in online marketplaces.
All your customers fall under two common areas. One group knows what they want and the other doesn't. This is where personalization comes to action. Since you gather every detail about the customers, you know what you can sell to them and at what price.
Some importance of personalization are as follows-
If you know your audience, you can target them effectively by creating better-suited content.
Knowing customers is the first step to building a strong bond.
Recommending similar products they might prefer gets easier.
Customers feel comfortable and proceed to buy more, which leads to more conversion and sales.
Personalization is appealing and trouble-free because customers can only see everything relevant and suggestions they'll value.
You can anticipate what they'll need in the future and save their time by presenting it before they even search for it!
44 percent of people become repeat buyers and 80 percent trust companies because of the personalized shopping experience. (Instapage)
Sales increase 20 percent due to personalization.
Difference between consumer customization and personalization
While this point is not exactly relevant to this article, we figured you might have some confusion since both are user-centered. However, these two terms are not synonymous.
Personalization and customization only differ depending on who's making the changes. In customization, people are free to make changes however they want. On the contrary, personalization is done by owners taking information from people.
To be precise let's say personalization is by companies for the people and customization is done by the people for themselves.
Personalized marketing tips and ideas
If you're down to the point in marketing where user experience is the bread and butter, you can't overlook personalization. But if all of this is new to you, no need to worry! We've done enough research to help you understand all the tricks and strategies.
Here are some personalized marketing techniques for you.
Gather data of target audience
Imagine a scenario where a vendor sells meat in an area mostly inhabited by vegans. Now, this poor man may be wondering why he can't sell enough when he didn't work on knowing his target customers. Think about it this way, if you are a jazz musician, can you expect to rouse the crowd at a rock music concert? You shouldn't even be there in the first place!
Knowing the targeted audience is the foremost thing you should do as a marketer. Get data about their demography. Then analyze what they usually prefer to buy and how frequently.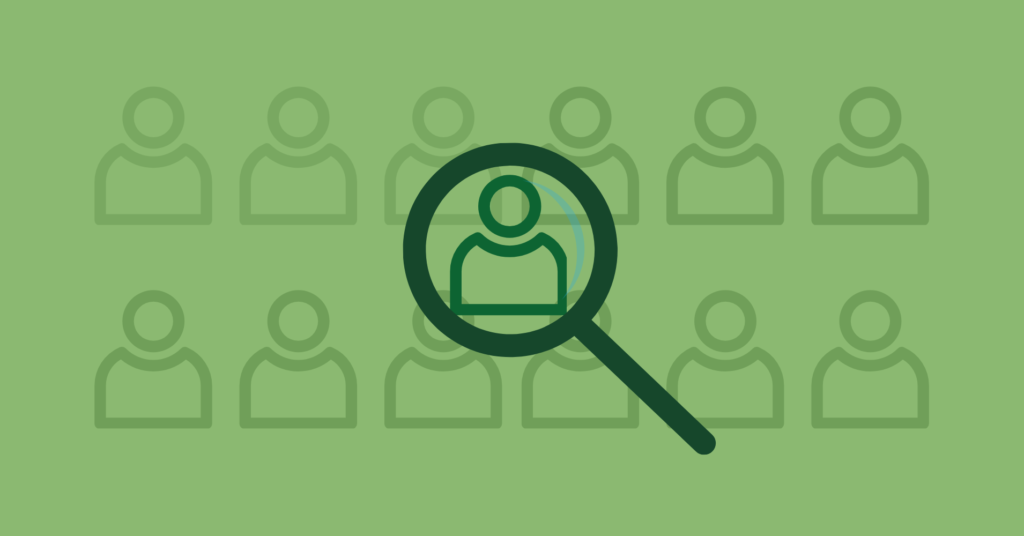 Tracking the customer's spending habits and purchasing patterns can help you assume what they might need in the future. Customers will very much appreciate it if you offer them what they want before they even search for it.
But be careful! You don't want to seem like a creep. So, encourage them to create a profile on your site and input their personal information. Try a quiz with some questions to know them better. Such as,
Age
Gender
Location
Interests
Profession, etc.
Thanks to Cookies, your online store gets to know the visitors just after one or two visits. What you must not forget is letting them know how you'll safely track their information to improve their experience.
Audience segmentation
You know all your buyers, but you don't know how to optimize each of their homepages. As a result, they might be getting some recommendations that they don't have any interest in. Segmenting or distinguishing customers by groups comes handy in this case.
If the customers have profiles on your platform, you can separate them into unique groups. For instance, a group of buyers interested in gym equipment, and another group buys garden tools.
You can also split up the huge customer base with their demographic information. This way, you don't end up showing fashionable sneakers to an adult over 50! Unless, of course, they have previously searched for it.
Try adding a self-segmentation feature as well, where customers can put themselves in the preferred group. Digital shoppers want you to make it easier for them to shop. So, don't hold back.
Email marketing personalization
No two customers are the same. Which means you can't send the same marketing emails to everyone. Adding a personal touch to emails is a smart trick for marketers.
In the era of social media, email marketing is still a thing. So, ignoring it won't help anyone. Here are some ideas for personalizing emails.
Craft the subject line specifically for the individual you're sending the email to. These emails have 26% more chances to be opened. Address the recipient directly to get noticed.
An email with personal birthday or anniversary wishes to subscribers. You can throw in a gift voucher and some recommended products as well.
Chubbies add this note to every email to make things more flexible for their customers. It's intriguing and quite personal.
Follow users' actions on your site and send emails based on it.
Work on re-engaging inactive subscribers by asking "What went wrong?", "How can we win you back?" or "Would you like to come back for some more awesome products?". Emails on abandoned-cart alerts have been proven to be successful.
Tailored offers
Customers want to be appreciated and feel welcome. So, a personalized discount code or sale offer specifically tailored to fit their needs and taste is a great idea. In fact, some customers (54%) actually expect to get a personalized discount after sharing their information.
In return for customer loyalty, you can provide offers like half-off, exclusive sales, limited items only for top shoppers, etc. Repeat customers are like treasures for online shops! The customer details are already known and it's easier to craft special discount offers or coupon codes. You can also try it with second-time visitors.
Analyze the demography to know what kind of product the customers would like to get a discount on. If they keep searching for something expensive but their personal detail shows a job that doesn't help them pay for it, they will click on it and close the tab. Leaving you with valuable information – The customer wants that particular product. Here's where you try to squeeze in a discount for them.
Similarly, track their "Previously purchased" history to recommend related products with an exclusive discount. Treat all customers like VIPs and they'll come back every time to buy some more!
Social media
Check your Instagram and go to the "Explore page". Any photo or video you open, a short description will say "Based on the photos you liked". That's exactly how social media works in personalizing.
Utilize social media stories or poll features. Post a story about a product and check the reactions or comments. Junon Jewellery uses emojis as a swipe left-right bar. Viewers can show their interest by swiping it to the right.
This trick makes customers realize you value their opinion too. Based on their reactions, you can decide whether it's profitable enough to sell the item.
Monitor your customers' social media interactions. What they like, share, or comment on. Facebook Messenger has been doing it a lot lately. Whatever post you click on from a sponsored ad, they'll send a text bot to your inbox. It's a nice way to get new leads and also know what customers browse.
Personalized homepage and product recommendation
Knowing customer preference is crucial because you can display all of your best items based on their interests. Your store's homepage is like the "storefront" that has to be decorated to attract shoppers. The moment a potential customer is at the storefront, greet them by displaying personalized products.
Tailoring the homepage to fit each customer is easy for online stores because of website cookies. Use an on-site quiz with questions about their interests and demography.
Topshop women's clothing brand implements the quiz trick. After getting details on taste, size, budget, and style, they create a personal wardrobe for each customer. They also keep customers updated on new items via email.
When visitors click on your site, show them all product categories and the sales going on each. Then on their next visit, add a popup saying – "Pick up where you left off". Or you can offer "Remember my choice" once they're attempting to leave. Another option of "Product recommendation" should show all of your top-selling products in the specific category they'd like.
There should be a "Recently viewed" option for regular customers so that they don't have to go through the trouble to type again in the search bar.
Option to customize
Nobody likes to be guided all the time. Ask yourself, do you want a shop employee to follow you around in the store when you're picking an item? So, try relieving customers from that trouble by keeping the "customize" option open.
This trick can keep customers busy on your website for longer and at the same time, kindle their curiosity. Nike By You is a brilliant service where people can design their own pair of Nike sneakers.
By adding a "Create and customize" feature, you can increase your conversion and retention rate. And if you start a contest of creating the best design among the customers, you will notice a significant change too.
Feedback and reviews
Listen to all the complaints and compliments and don't invalidate whatever they're saying. Asking for feedback in a popup (offer a reward for feedback, of course!) or on a social post can let you know what customers are thinking about you.
Take customer suggestions seriously and act on those to ensure a smooth experience afterwards.
Reviews from authentic customers can help you personalize your store for them. Don't forget to send a thank-you to show your appreciation.
Location-based display
It starts with an individual-specific product display and for global customers. Weather is not the same everywhere. If one customer has a rainy day and another has a sunny day, show them products accordingly.
A weather-sensitive homepage can help your customers find what they want. Change the display of the category page with rainy day outfits, summer wear, and winter collection according to customer's weather. There's no point in showing a raincoat to someone who might need sunglasses.
You must ask before you track their location! Also, they might want to shop for sundresses on a winter day. That's totally up to them. So, keep the feature flexible so that they can switch within.
Personalization marketing examples
We have illustrated the tricks of personalization for eCommerce as clearly as possible. But there's more! To make things straightforward, here are some eCommerce personalization examples.
Target: Customer-specific ID to store their shopping habits and predict the possible purchase.
Coca Cola: "Share a Coke" campaign was an idea to reach millennials. Now the brand has already used over 800 first names to get personal with each. They might take it further by adding surnames too.
Amazon: Their homepage fits the user persona perfectly.
How Netflix and Amazon personalization works
YouTube isn't the only site that recommends stuff for you. Here's how Amazon and Netflix serve their customers.
Netflix
A/B testing.
Unique recommendations on the homepage for individuals.
Thumbnail Personalization.
Amazon
AI deep learning to understand customers.
On-site behavior data.
Specially designed homepage.
Personalization trends and perks: (2023 edition)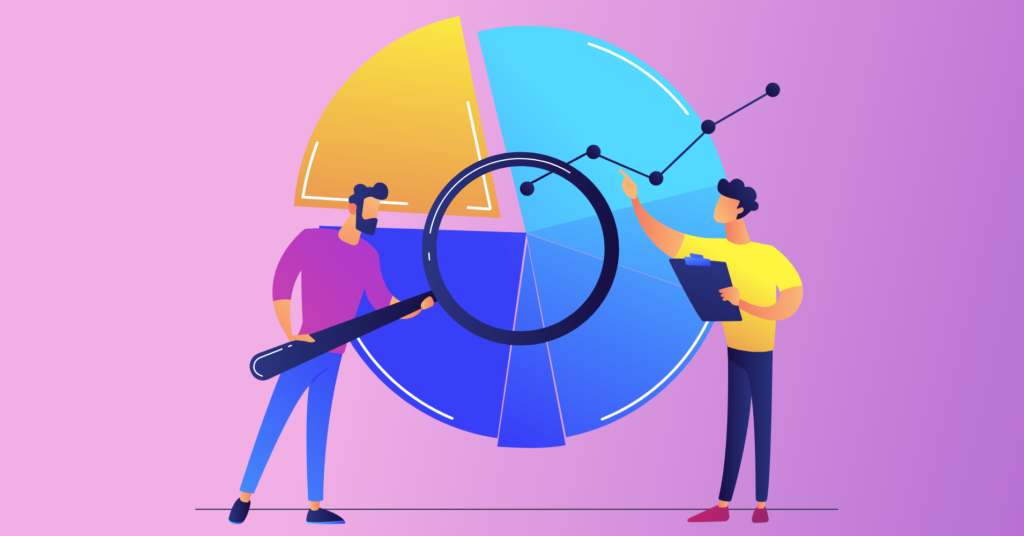 All of the discussion above can't help you unless you know what trends and challenges to watch out for in 2023!
Balance on the border between privacy and personalization. Don't cross the line by violating customer privacy.
Custom-made advertisements specific to customers are on-trend.
89% of digital businesses invested in personalized content.
In future, all marketers will collaborate for better-personalized experiences across all the touchpoints.
Customer acquisition cost reduces for personalization.
79% in retail are endowing eCommerce personalization software.
Omni-Channeling.
Over to you
Do customers want personalization? Let's not even get into that anymore because we're pretty sure we've explained plenty. Personalization has proved its importance in all sectors and personalized marketing is unavoidable for any eCommerce site. It's a necessity these days for all kinds of business!
We have tried to provide all essential information on the importance of personalization in digital marketing, some tips on how to actually implement it, examples, and finally, some noteworthy trends.
Feel free to knock us if you have something more to add to our list. Meanwhile, here's an article on "Successful ways to increase customer retention in your eCommerce Store".
Launching a new website? Here's a short website launch checklist for you.
---