This article will talk about the best practices for Amazon affiliate marketing. By following these techniques, you can achieve more sales through your channels. As more people are getting involved in Amazon affiliate marketing, there's a chance to fall in the chasm. Follow the tips described here and you can enjoy a better, efficient marketing career.
Divided by different segments, we'll cover multiple ranges of topics to ensure maximum benefits for our readers. Starting with the techniques to select the products, the discussion will continue to best SEO practice, website structure, content creation, and more. If you're still overwhelmed, read our guide on how to get started with Amazon affiliate marketing.
Best Practices for Amazon Affiliate Marketing
We have amassed the best practices for Amazon affiliate marketing in one place. Jump into a particular section if you want from the table below.
How to select the best products from Amazon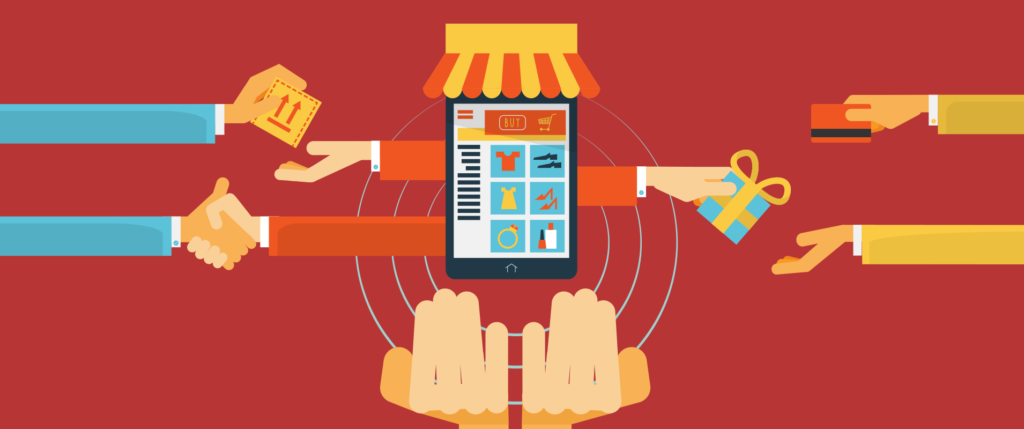 To make sure the success with Amazon affiliate marketing, you need to know how to select the right products. The most effective approach would be choosing the products that best match your niche. You should feature only the products that may be of your visitor's interest. Suppose your website is about computer accessories then you might choose wireless mice and gaming keyboards, etc. For more tips, follow the rest of the article.
Choose the products matching your niche (contents)
As you know, affiliate marketers work based on a specific category (it might be multi-categories, as well.) While you're picking products from Amazon, narrow down your finding by particular products and the keywords you're working with. Find the products based on the topic and then organize them with other parameters if you would like.
Broaden your product selection
While you're promoting in a particular niche, you should widen the range of products. Many of your readers might have a variety of choices and you should take advantage of it. Amazon is full of enormous items across from hundreds of categories. You can increase your sales by expanding the products. For instance, if you promote mobile phones, you should also consider phone covers, earphones, mobile-related gadgets, etc.
Don't overlook additional products
Amazon shows similar, related products when you see a specific item. Look at the bottom side of a product description. You'll find similar products in multiple sections like "Customers who viewed this item also viewed" and "Customers who bought this item also bought". Including these items in your promotions will increase sales. For example, you may promote pullovers alongside jogger pants.
Analyze the order reports to find out more
As a registered affiliate, Amazon will allow you to see the customer's behavior reports from your dashboard. From there, you can discover the products your customers bought right after visiting your site. Hence, you may choose some products for direct promotion without further research or analysis.
High-price product
Since the commission depends on the price of a product, you should choose the products at a higher price. The commission rate varies from 4%-10%, which is relevant to categories, as well. It's important to work with the categories that pay a higher rate and products at a bigger price.
How to attract more customers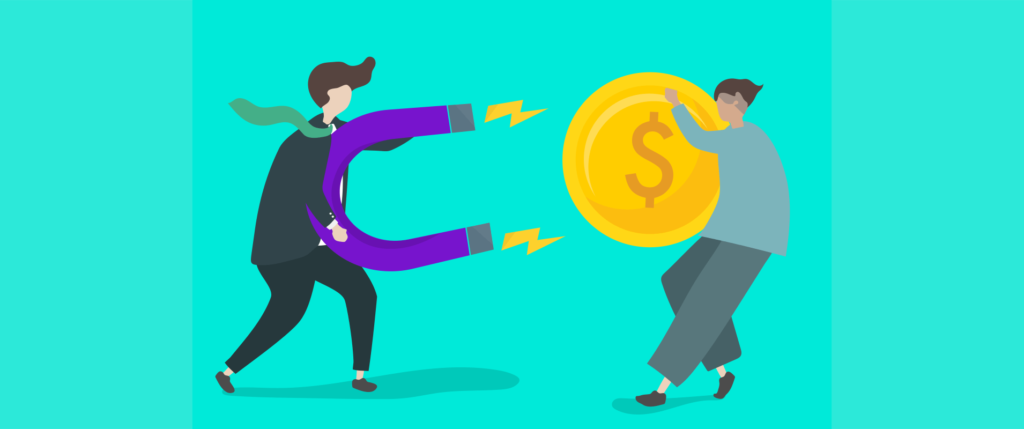 Use bold CTA
Sometimes your customers need manipulation and you're going to do that positively. Alongside providing high-quality content, you get the buyers convinced with the attractive call to action. If you want to send your customers to other pages within your website, use internal linking or blockquote. Similarly, for making them purchase something, use buy buttons.
Amazon has a collection of beautiful CTA buttons. You'll find them on Amazon SiteStripe or any standard third-party Amazon Affiliate tool. If you don't use them, make your own design. People want to click. Make the buttons bold and engaging. But make sure you are abiding by the brand usage policy set by Amazon while designing the custom CTA buttons.
Mobile-ready websites
Make your site mobile responsive. The discussion has become so cliche that we don't want to talk about the importance of making a site mobile-adaptive. Keep certain things in your mind to meet these special requirements.
Google ranks websites on mobile platforms separately. As the number of smartphone users is increasing, you may not get all your traffic if not utilizing mobile sites correctly. Therefore, using a high-end WordPress theme can ensure better visibility of your affiliate blog across mobile devices.
How to create better contents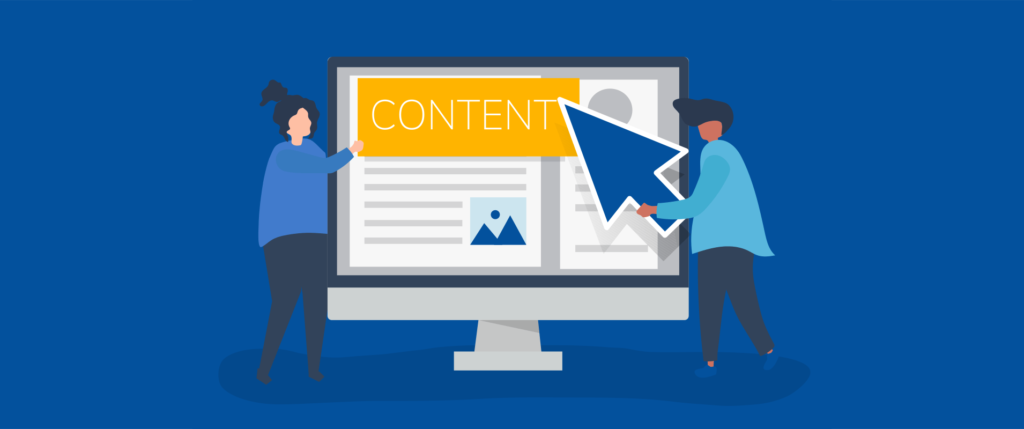 Users need the information to get their questions answered. Google loves content to satisfy its searchers for the queries they make. On the other side, as a marketer, you can't step forward without creating info-visuals. Let's get to know how to create content that converts.
Buyer keywords
When people make searches online they go from general searches to particular queries. If they want to buy something their search terms represent that. In your content, you should focus on buyer-intent keywords. An example of a general keyword could be "memory foam mattress" or "benefits of memory foam mattress". On the other hand, the buyer-target keywords would be something like "best memory foam mattresses" or "memory foam mattress under $500".
Use product comparison charts
People come to your website to get information before making any decision. The quicker you can inform them the faster they will convert. Eye-catching comparison charts for the top products can work like a charm here. From a single table, they learn about the most compelling products. We suggest you put a comparison table at the beginning of the post. You can discuss them in detail later though. Using the best table builder plugin, you can save time and boost conversion.
Fresh contents
Without posting regular content, your site will lose traffic eventually; although you might have been on top ranking for the time. Google, in most cases, is the primary source of traffic of a website. And, Google loves fresh content. No updates mean no ranking. Finally, there will be a downfall in your revenue. Besides, more contents mean you can cover a lot more keywords. As a result, you'll have more ranking opportunities.
Create bestseller lists
In comparison posts, you may talk about different products based on various criteria. The best-seller list will show your customers the most successful products which people are choosing. This way you can increase the conversion by intriguing user's trust. Nevertheless, these posts are time-consuming and you may not create them regularly. But if you have a tool that can create Amazon products bestseller list by itself, go for that without a second thought! Not to say that the variation in the content will save your site from being mundane.
Best SEO practices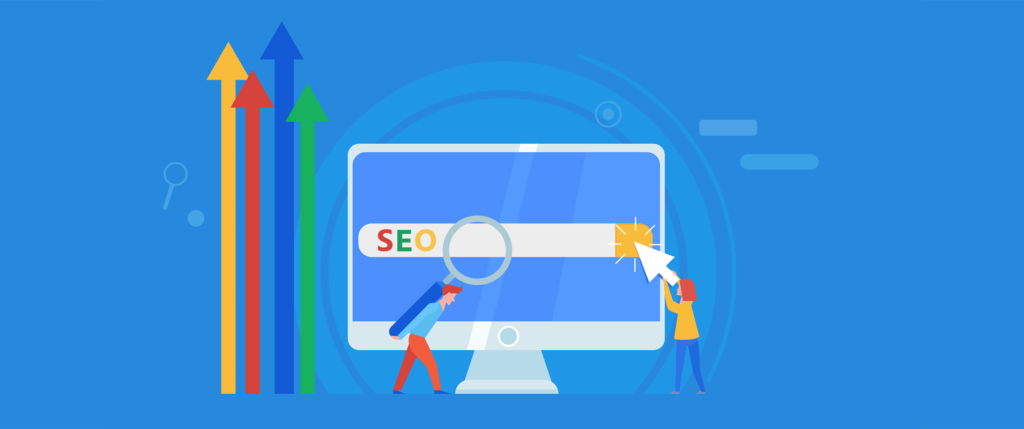 SEO has a powerful impact on websites that hold places on the top of SERPs. SEO needs a comprehensive plan covering keyword research, content creation, and the website's structure. Below are some of the best practices to make your site ready for the competition.
Long-tail, low-competition keywords
Blogging is so far the most effective source of affiliate marketing. And, the success with blogging entirely depends on the keywords you're working with. For beginners and on-budget marketers, low competition keywords are the hidden power towards the massive traffic gains. What about the keyword length? Yes, there's nothing more beneficial than the long-tail keywords. Don't stop at two or three words phrases, go for more. You don't necessarily have to worry about the search volume (even if it's low).
SEO titles and meta descriptions
The title of your website and the title on the search results might be the same. The fact is you can change it in both places. When users are already on a particular post, the title doesn't matter much. But, to get them to click on your post is challenging while they see it on the top ten list of Google search pages. Use the Yoast plugin and write an engaging SEO title. Meta description helps your readers and Google gets an idea of what your article is about. Write it with proper, concise information including your keywords (again from Yoast).
Clean up your navigation
The well-structured navigation can be highly very beneficial for users and search engines to understand the site's information. When your site has a lot of articles, people may get tired to find what they're looking for. You can utilize the basic options. A CMS provides such categories, tools, sidebar, etc. Also, apply breadcrumb techniques to your navigation so that the location of a particular page can be identified easily.
Use keyword variations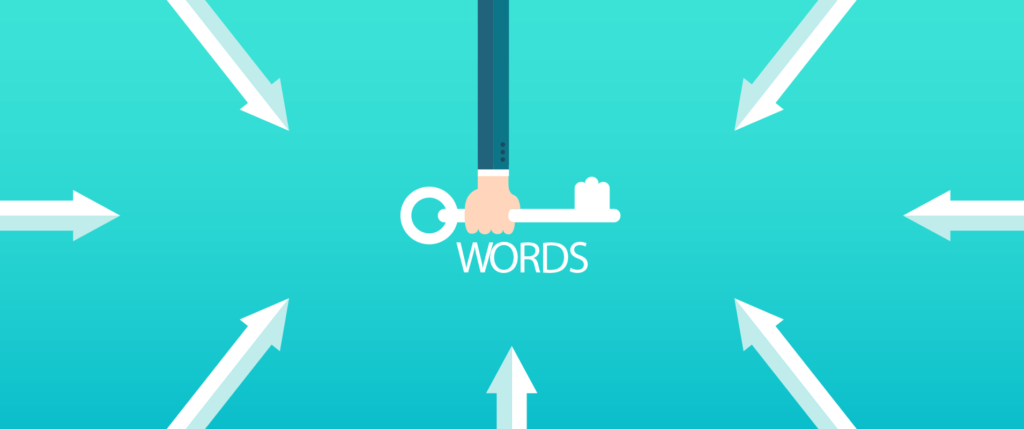 It's a good practice to include related keywords along with the main keywords. This way, you can enjoy more reach with your content. Keyword synonyms, related searches suggested by Google, and LSI (or industry keywords) – these are the places you will find similar keywords which you can inject into your blog posts. In your text, headings, and anchor text, these keywords can be incorporated for better outcomes.
Include keywords in the prominent positions
To clarify the focus keyword to Google, you need to place it on the important parts of a blog post. Starting from the URL, the other locations to mention the keyword are title, subheadings, image alt, and the text. Mentioning the main keyword in the beginning paragraph will give you some extra benefits. Also, don't forget to apply the keyword in your SEO title and meta description which appear in the SERPs.
Integrate images properly
Readers love rich content, content that comes up with an elaborate solution to their queries. Google also prefers the posts with the most information covered. To enrich the content you have no better way than adding pictures to your posts (unless you consider adding videos). Make sure you make all your images tinified or compressed for faster loading. Include your keyword in the alt tag section and keep the images in JPEG or .jpg format.
Don't skip internal linking
Internal linkings are the holy grails that strengthen your site internally. When you pass link juice from one page to another page on the same site, the pages get stronger. Thus, visitors, as well as search engines, can easily know the structure of your site. Moreover, the relevant links boost user engagement and help reduce the bounce rate.
Build quality, relevant backlinks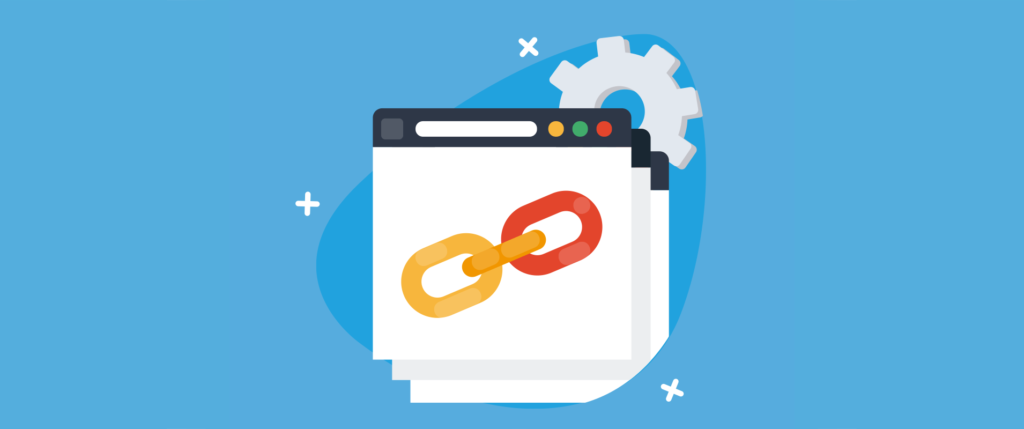 Well, backlinks aren't dead yet and their power still on the rule. However, you need to be punctilious when getting links from others. First, be sure the links are coming from the relevant sites. Second, try to get links from high-authority websites. If you get spammy, low-quality, and irrelevant backlinks, your site will eventually get penalized.
Google Analytics for tracking website's performance
It's not enough to make plans and execute them. You also need to know whether the SEO measures you have taken have worked, too. This is not a direct SEO action, by the way, but it helps to make further attempts. We have mentioned Google Analytics here because it's free and it provides you with enough data to analyze your site's overall performance. You can learn how your site works, which pages are actually doing better, how the customers are interacting with your site, and a lot more.
Google Search Console
In addition to using Google Analytics, you can also get benefits from Google Search Console (previously known as Webmaster tool). While Analytics will give you traffic stats of your site Search Console lets you understand the site's performance on Google. What information people are looking for in your website, for what queries your site gains what positions and to identify other problems, Search Console will give you insights to improve.
Submit your sitemap
This is a powerful tactic to show Google your website's structure. Google loves to follow a sitemap while it crawls a website. On the other hand, a sitemap is a signal to Google that your site exists when nobody knows about it. But, the question is how will you create a sitemap? No worries, there are web tools and plugins for sitemap generation. Even with Yoast, you can create a sitemap and make it ready for the search engines.
Best practices for websites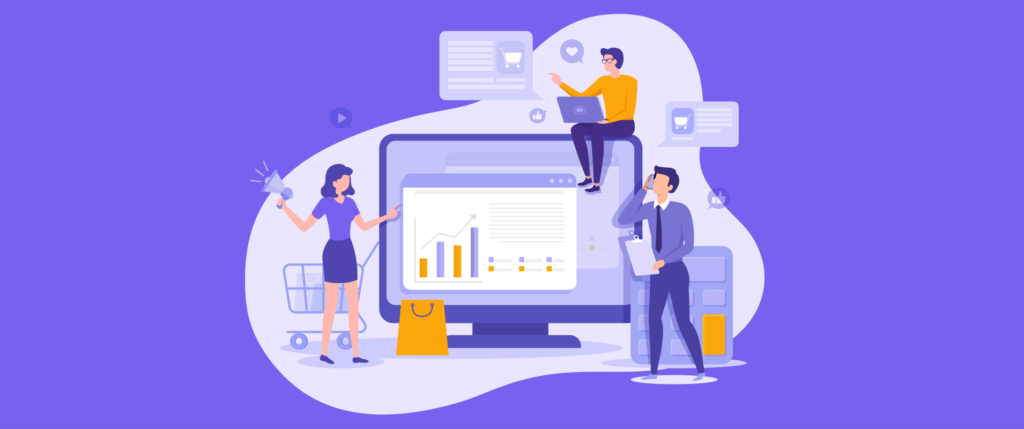 Your website is the most important tool you need to promote affiliate products. But, is the blog ready to amass the potential buyers?
Use WordPress
WordPress is a content management system that has massive-level popularity among bloggers and internet marketers. User-friendliness, supporting tools, a seriously large community, and availability of resources – all these together made WordPress one of the best things online. Start your blog through WordPress, you can handle all the contents more conveniently. Besides WordPress is an SEO-friendly CMS that will help you stand out from the crowd. With your knowledge level (basic or advanced), you can quickly learn how to maintain a WordPress site.
Use plugins
If your blog is in WordPress, you can accomplish more tasks easily by using plugins. For almost any pain regarding blogging or similar matters, you'll find the remedy in a brilliant manner. From SEO to image optimization, cache management to form building, email harvesting to table creation – WordPress plugins are there for every problem. These tools made the marketers' task easier and definitely save a bulk load of time.
Put your user's shoes on (UX/UI)
Both the look of your website (user interface) and the functionality (user experience) play a significant role in terms of traffic acquisition. An eye-soothing view of your site gives a warm welcome to first-time visitors. You also have to think about your visitors while keeping things organized. Don't put them where you would like. Set them considering your user's best benefit.
Faster loading speed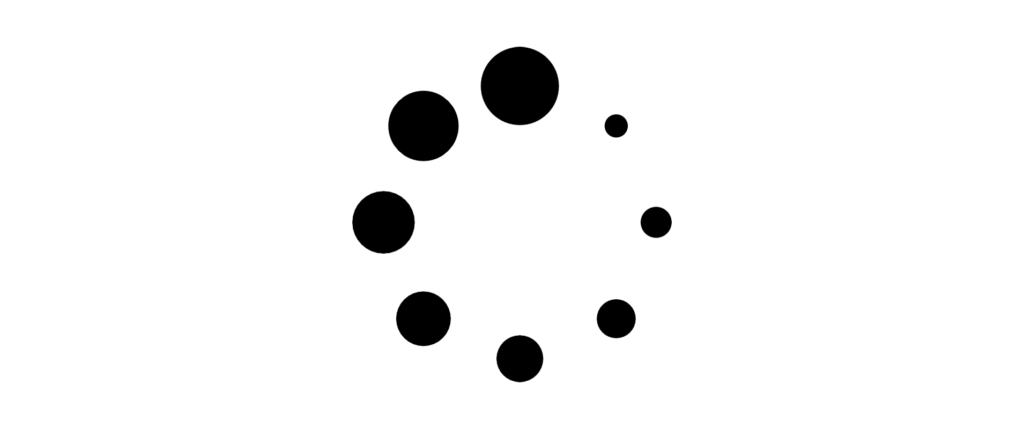 To haul the visitor's best attention, your site needs to load faster. Users take less than three seconds to decide whether to stay or leave a website. If your site takes too much time to load then you are going to lose a potential number of visitors. Not only that, but the search engines will also mark you as a slower site which will affect your ranking. How can you get rid of the slower website? The site's loading time mainly depends on the hosting you've chosen. Then, there come the other things such as coding structure, JavaScript load, bulky images, and the burden of plugins.
Small tip: Use WordPress caching plugins to manage caching processes. It will help improve your website's loading speed.
Other
Before ending up, we would also like to mention a few best practices for success in Amazon affiliate marketing.
Images holding affiliate links
Not to mention that it's an overlooked technique by marketers. By implementing this method correctly, you can add more conversions to your bucket. Visitors might not often click the images still you shouldn't miss out on the chance to get your products clicked. Get an Amazon affiliate link manager tool to do the job on your behalf.
Don't make the common mistakes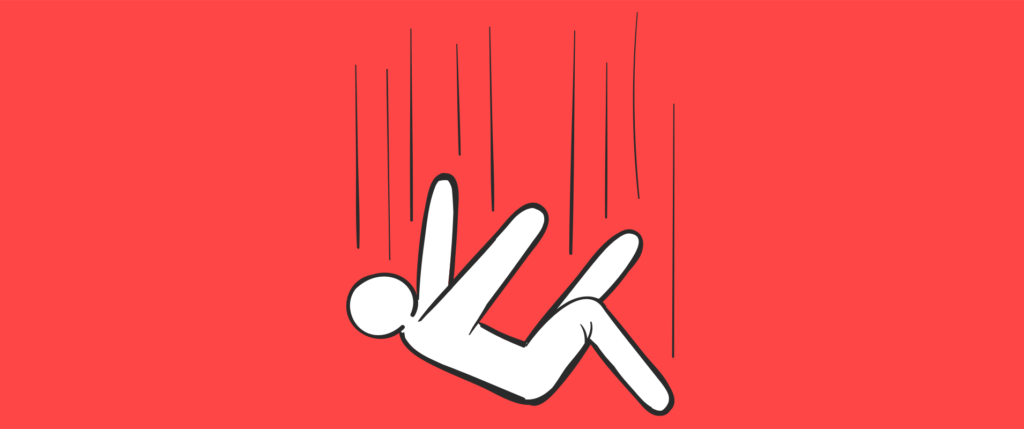 As a beginner, it's important to keep your site safe from getting banned by Amazon. Not only that, for getting more conversions, you should avoid the mistakes other folks made when they began. Learn about the mistakes Amazon affiliate marketers make and stay out of the danger zone.
Problem-specific contents
When generating the content, consider adding some problem-focused content. Many people come to your site after searching for the solution to their particular questions. If you can produce some in-depth and comprehensive guides on your website, they will surely bring you some positive outcomes. Once you achieved the trust from the audience, you can always extend it for more profits beyond just conversion.
Closing remarks
Hopefully, some of the best practices stated above will benefit you get more sales through your Amazon affiliate links. Yes, you can send abundant traffic to Amazon and then you can expect the maximum conversion. Also, you need to follow up on which tactics work well to find out the best techniques for the future.
Also, a tool like AzonPress can give you more power to implement various strategies, in addition to the best practices stated above. The summary of all the long discussions is you have to send as much traffic as possible to Amazon. Because Amazon is the master of conversion they will take care of the visitors they receive.
Do subscribe to our YouTube channel to get WordPress-related tips and tricks. Also, follow us on Twitter and Facebook.