The internet is prone to spreading rumors and confiscated information. So is internet marketing. Many people have many views and people often get perplexed with the variety on the same topic. The harsh part is nobody has control over those things, and there's no such authority exists who is going to fix them.
Besides websites and blogs, social media has also brought a big canvas to share information. From groups and pages of different channels, people get easy knowledge which sometimes causes harm. So, a wise person would look out for the fact that's imminent over the ocean of wrong information.
The myths exist for internet marketing and it happens for Amazon affiliate marketing – to mention specifically. Beginners often time fall into the trap of those tricky, misleading pieces of information. In this post, we'll try to disclose some of those myths so that you can save yourself from those fake things.
Common myths about Amazon affiliate marketing
The myths exist because there's an abundance of misinformation all over the internet. For beginners, it's challenging to figure out the truth. To save you from the dilemma and clarify the haze, have a look at the following points.
Myth 1: Amazon has a 90-day cookie
Many newbies got a misconception that Amazon has a cookie that works as long as 90 days. This is totally spurious. You'll find no such thing in Amazon affiliate marketing. Some misinformed marketers believed and spread that word into others that you can use the special link that will be alive for 3 months.
But, the reality is more interesting. You don't need a special link to activate the 90-day longevity. If (any) customers choose a product to buy and add it to their cart, you'll have 90 days to get the commission. Right after they complete the purchase, you'll receive your share.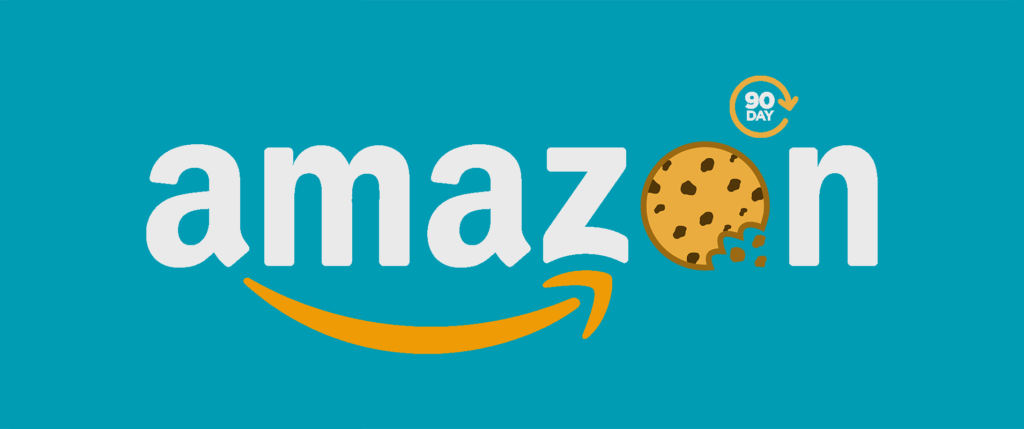 Points to be noted: people have to add products to their cart after following your link to Amazon. If they browse the product page and leave the site instantly without adding anything to the cart, you have only 24 hours. If they come back that day and pay for the things, you'll be rewarded.
When your readers visit Amazon via your link (with a 24-hour cookie) and add something (no matter you suggested or not) to their cart – you can get paid later when they pay for it. However, whatever they buy within 1 day, you will get a commission for all. When it shifts to 90-day, the payment you'll receive for only the products previously added.
Myth 2: Google has an antipathy with Amazon affiliate sites
Let's laugh out loud for a minute. Why would Google do that? Is Amazon an illegal company? Is promoting from Amazon an offense? The answer is no. Never forget one thing: Google is also a service provider who wants to stay on the top. And, it needs to satisfy its users, as well. So, what Google does is it ranks the good sites high and snub the bad ones to provide more value in their search results.
Now if you build a site that is full of "top 10 abc products" or "best xyz items" that would be an easy target for Google's penalty. Keeping your site full with thin contents, wrong information, bad user experience, and unethical things will cost you rank drop. See, it's not because you have built an Amazon affiliate site. It's because your site didn't follow the ground rules.
Low-quality sites mean they aren't capable of offering fresh and informative content. Instead, they'll produce spun, unoriginal, and misleading posts to deceive users. They're meant to earn money only without adding value to the user's life. You can add affiliate links and build a whole site based on Amazon affiliate products. There's no harm in doing that.
Google cares for queries. They want to provide the best of it. If those queries are full of affiliate links, Google doesn't give damn about it as long as the ranked sites fulfill the user's intention. Search out for any buyer keyword (ex. best razor for traveling) and you'll figure out a bunch of affiliate sites on the list.
Myth 3: It's hard to rank Amazon sites
Have you heard of this thing before? Amazon affiliate sites are difficult to rank because people don't feel comfortable linking to those sites. Well, this is just a complaint with no basis. It becomes complicated when people tend to spread a lot of misconceptions and you get compounded on what to believe.
We can't ignore the fact that a good number of people think PBN is the only way to empower Amazon sites. Not to mention that PBN is an easy and good way to earn some links if it's maintained correctly. While using the PBNs for link building make sure they work as white-hat by adding high-quality content.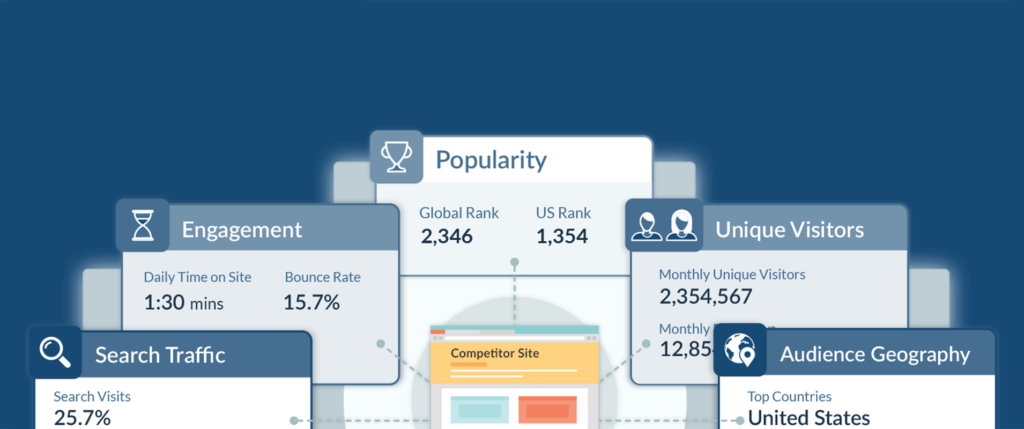 Alongside creating content for affiliates-only, consider producing some that add value to the user's life. This way you can maintain the criteria of getting links from regular websites. On the other hand, contents are meant to sell themselves. How? When people find content that they think might be helpful for others
Add articles and videos that solve people's problem and you'll naturally get a head start. Make your first priority is providing answers than delivering random product suggestions. Building a quality site can help you achieve a higher rank on Google as well as getting backlinks from great sites.
Myth 4: Amazon pays the lowest rate
Amazon pays based on categories and it ranges as low as 4% as high as 10%. Some people consider 4% as bullshit. There's room for criticizing the commission structure of this giant retailer, but you can still make a decent amount of profit with a proper channel.
If you sell more, you will earn more. Eventually, you'll end up having a handsome amount of money. And, it's not always 4%, right? You're going to recommend different kinds of products and people might shop in separate niches that you even didn't promote. So, the lowest rate isn't fixed and you can extend it in different ways.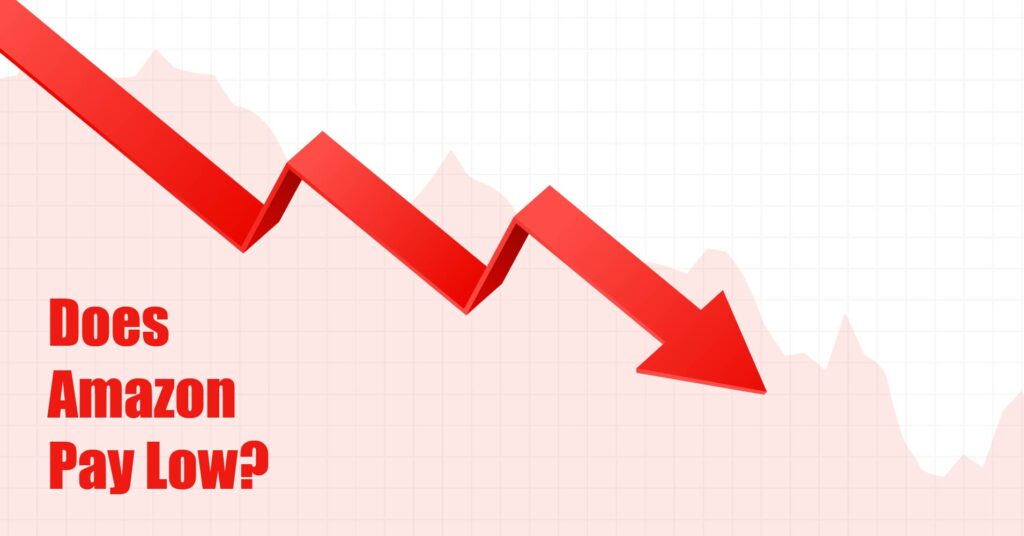 Why do you forget that Amazon is the biggest eCommerce shop in the whole universe? The value they provide matters. You're trading with a company that's trusted, reputed, and very popular. People hardly ignore the products of it when you send them via your links.
Bear in mind that Amazon is a marketplace where third-parties sell products. The original profit gainer is not Amazon though. They receive only a small cut to ensure a profit margin to fulfill their costs. Finally, what Amazon pays seems small in microscopic views but it's noteworthy when you count on the bigger scenario.
Myth 5: 24-hour cookie is a crap
With the best effort and hard work, you managed to send traffic to Amazon. People might not buy right on that day. Amazon is no friend here because, after 24 hours, the cookie is over. So, you think this is just bullshit! If you picture the whole thing on a bigger canvas, you will realize that's not the case.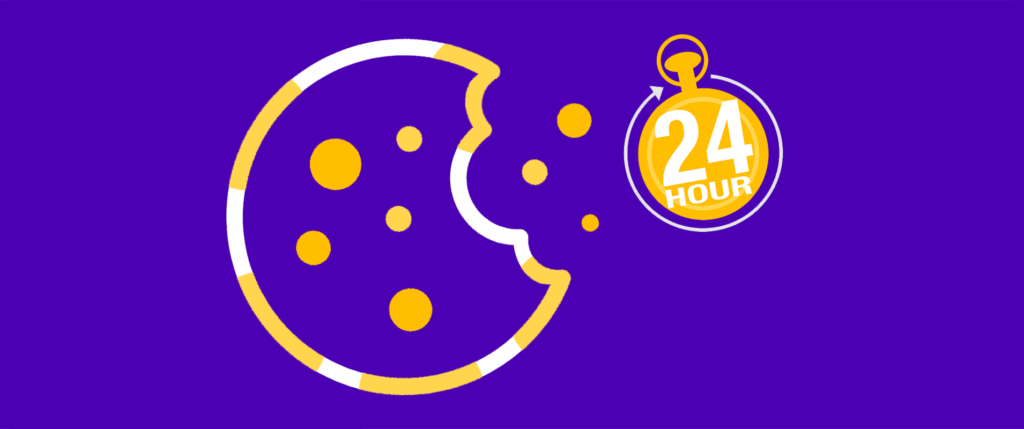 24 hours isn't a long time, we agree with that. But, affiliates make their earning empire with that time-frame so you can't complain about this structure. Besides, if your visitors don't make the purchase after you send them to Amazon, you might not have convinced them properly (sorry).
In most cases, people come visit your site to buy things that you promote in your posts. As visitors landed following the buyer keywords it means they need those products. Now it's your turn to convince them for making a decision of buying with your affiliate links. If you are successful there with your contents, 24-hour is enough.
Myth 6: The competition is too high
It's not actually a myth, it's a truth. The myth is people think they can't make enough money because of the stiff competition. You know what? Because of the elevated race, it's clear that this industry carries an increasing demand. Why more people are joining the contest? Open your eyes and see the market is expanding with the power of feeding more entrepreneurs like you.
If you sift through the affiliate market you'll find out it's booming. The number of customers switching from offline to eShopping is getting bigger day by day. This trend leads to commence new online shops as well as more opportunities for affiliates.
You think the competition is crazy? Well, we think it opens more doors and indicates that tons of potentials out there to try. Amazon comes up with hundreds of categories and you can fit in right there with your niche. Make yourself the most sturdy contender and enjoy the success.
Myth 7: An easy way to become rich
Successful bloggers (and the boasters) share their success from Amazon affiliate by explaining their gross earning. Also, they present the tactics and methods they followed in their way. In many situations, bloggers share information to convince users to engage their blogs and services.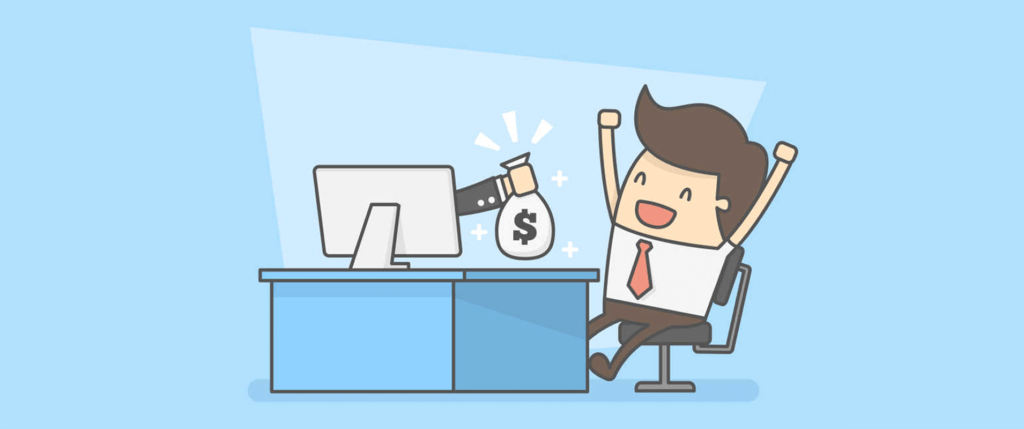 People who were looking for a way out from their frustration find this path very attractive. They jump right into the business by thinking it can be their sweet spot, as well. Wait! Things are not that easy. Above all, the Amazon affiliate is not the simplest way to make money.
With proper research, great effort, longer patience, and the right investment, you can be listed on the successful ones. When you're about to embark on your journey, please bear the odds in mind. How they show you the picture, it might not be the reality. The pinch, the barrier, the crowd – they overlook these steps and present you with a smoother surface.
Myth 8: The ultimate passive income
There's a synonymous word for Amazon affiliate marketing – passive income. We agree that by utilizing the channel, you can establish a way of earning passively. But, if you think of establishing a site is enough. Then, you'll roam around the world, sip the lemonade on the beaches, and enjoy life at your own pace. YOU'RE DREAMING! WAKE UP!!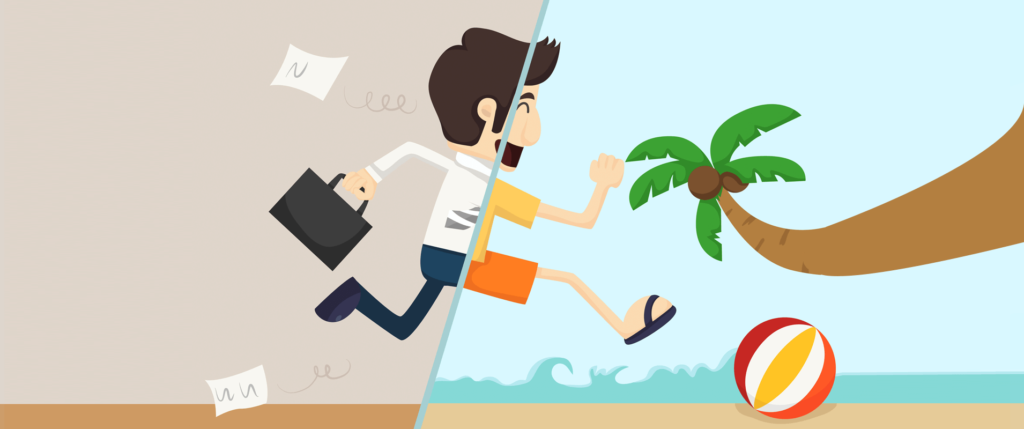 Isn't it possible? Of course, it's possible but not the way the influencers represent it. First of all, you need to give an unimaginitive level of effort in your project to turn it from nothing to a valuable brand. The road is bumpy and you must have a rock-solid will to overcome every single hurdle coming your way.
When you found your spot of being a side hustle, is your job done? No, this job is never done. When you secured a rather dream position, competitors are sweating out there to get on one of these seats. So, if they can surpass you with more energy and new strategy, you'll be doomed while you're away, enjoying your vacation on Bahamas!
Myth 9: Amazon is the only affiliate source
Because of the too much discussion, Amazon affiliate has got the maximum popularity, and many of newbies encounter with the information that there's only Amazon for affiliate. The truth is Amazon is obviously not the only affiliate option out there.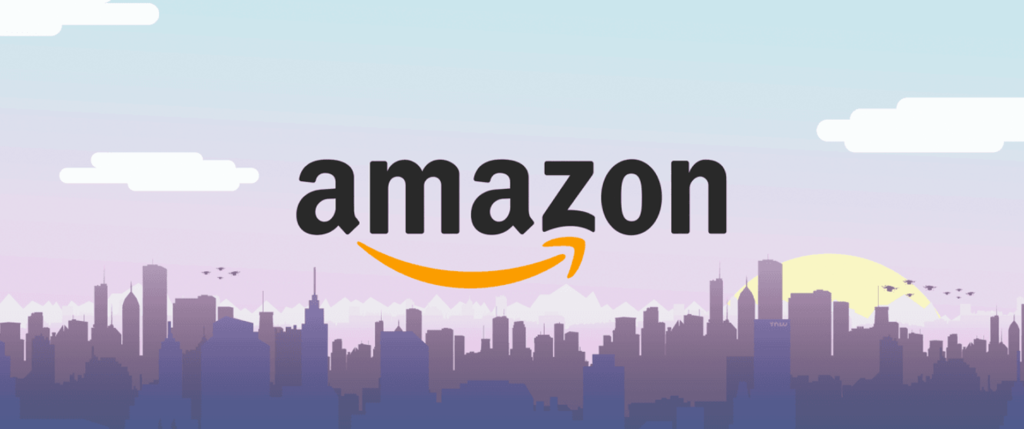 What we need to know that Amazon has one of the oldest affiliate systems in the world. They came in the market pretty earlier and that's what made them sit on the pioneer list. This is also true that there are other brilliant, potential, powerful, and profiatble affiliate packages alongside Amazon.
Considering other affiliate marketing options, Amazon proved itself one of the easiest and newbie-friendly platforms. Nobody can't move forward without proper resource for learning. You'll never feel a lack of resources for learning Amazon affiliate marketing as the entire web is inundated with the knowledge and experience regarding that topic only.
Final remarks
Amazon offers a high potential income source for part-time and full-time marketers. Even anybody with a little knowledge about affiliate marketing can start their business by following a guide. We have previously published a blog on how to getting started with Amazon affiliate marketing.

We are supposed to warn you that, there are myths around affiliate marketing and Amazon affiliate marketing. Not all of them are true. We hope this article must help you to understand some popular misunderstandings none of which are real. As soon as you knew the real thing you could work more efficiently.
Above all, if you're aware of any other myth regarding Amazon affiliate marketing please let us know in the comment section. We'd love to mention it in our post. Lastly, it doesn't carry meaning if you know a lot of truths and myths about Amazon affiliate marketing yet you didn't start working. We strongly suggest you to kick-start right away. RIGHT AWAY!
---
Do subscribe to our YouTube channel to get WordPress-related tips and tricks. Also, follow us on Twitter and Facebook.
---
Other resources regarding Amazon affiliate marketing: