WordPress affiliate plugins are ready to make your online business reach the highest peak possible. Let's read out the post, then decide.
More people are jumping into affiliate marketing as it's spotted one of the best side hustles till the day. Speaking of that opportunity, there are plenty of companies who offer affiliate programs to increase their sales. Bloggers, on the other hand, participate in those programs to earn some sweet cash smoothly.
As a WordPress user, you must need a stellar system to run the affiliates on your website. Luckily, a set of WordPress plugins got your back. We're going to look at some of the best WordPress affiliate plugins in this article. All of them are built for pro marketers. Besides all, some plugins have free version while others don't.
Related:
WordPress affiliate plugins
This is the list of WordPress affiliate plugins. We hope, you'll find the one that offers the best solution to your specific problem. Let's roll the ball.
AzonPress
AzonPress is for managing Amazon affiliate links without paying attention to the copying and shortening links from Amazon. It has a major job to do: giving you some spare time to grow your business by handling all the link management tasks. Not to mention that it contains all the power to be the number one affiliate link managing tool.

Every time you want to add links from Amazon, you don't need to go to Amazon. Inside your WordPress dashboard, you can get the links through AzonPress. All the link variations such as link text, image links, and CTA buttons are easily available. Moreover, if you want to create a bestseller list based on Amazon's sorting, AzonPress will do that for you, too.
Thirsty Affiliates
When you're looking for a vigorous solution for WP affiliate management, Thirsty Affiliates is a big name to trust. With its prebuilt link shortener, people can cloak their links and make them pretty. On top of that, it will provide you with reports for click stats and organize links based on categories.

Search for the link by clicking on the button and add it like any other WordPress link. Adding images, redirection, and uncloaking can also be done swiftly and smartly. The free version is available on the WP repository. For the pro version, you have to visit their main site.
AffiliateWP
It's a popular affiliate system for the WordPress platform and a genuine tool for the folks who are looking for a robust affiliate marketing solution. With plenty of add-ons, AffiliateWP incorporates a pack of modern, engaging features. Furthermore, the plugin is easy to set up and carries some top-class features.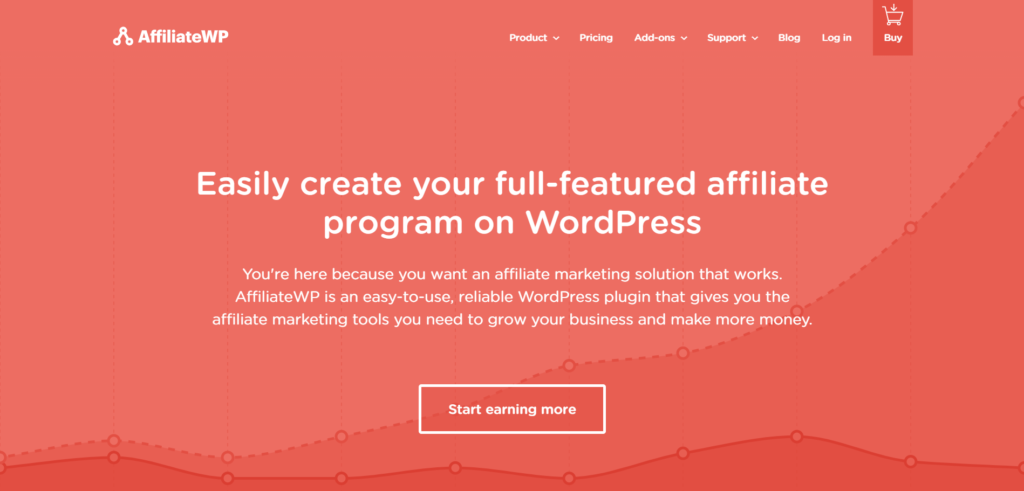 AffiliateWP is an affiliate system with lots of add-ons and features to choose from. It includes lots of tools such as referral tracking, coupon tracking, affiliate management, real-time reporting, eCommerce integration, automation, referral rate types, etc. It also includes email tools, cookie expiration, exporting, developer APIs, shortcodes to place forms and links, and more. View logs and export your data to CSV. It's easy to set up and use.
Auto Affiliate Links
Auto Affiliate Links comes with an amassed power of maintaining affiliate links from all networks. Not you but the plugin will add the links automatically to your posts. Without any modification to your content, this tool will place the links and display it when you publish the posts. It's a platform-unbiased tool which means link extraction works across all the affiliate programs: from Amazon to CJ, Envato to ClickBank, and what not!

Don't worry. If you want to handle the links manually, you can do that, as well. It's all about your preference. However, there are options for every individual link: nofollow or dofollow, open in new page, keyword suggestion, etc. How many numbers of links do you want to show in your article? Set the frequency range and it will be done for all the upcoming posts.
Amazon Auto Links
Hit to the top with the tool from Amazon. They built it to display Amazon Associates links without too much effort. Especially, blogs with Amazon monetization should apply this plugin to their projects. Along with easy link management, it will also save you time. After choosing the categories, it will make your links ready for multiple regions.

Apart from that, you can include ads in various formats like widgets and shortcodes. Amazon Auto Links will save you searching for products manually and finding the links. All the links of your category are associated with your ID. Place the ad in your favorite position; the links are ready for 10 Amazon locales. If you can design, create your template within the plugin.
EasyAzon
If you your blog has the monetization method of Amazon, this plugin is a fantastic tool. In terms of Amazon affiliate link management, there are a few tools which perform the job perfectly and EasyAzon is a forerunner of them. It allows marketers to add their affiliate links within WordPress blog posts. Without even going to Amazon, one can find the links and add them with an easy way.

Many super facilities made us fall for this awesome plugin and its free version has a set of brilliant features to get your work done. Moreover, it also offers a pro version with many advanced operations. Buy button, adding images, popups, and other enchanting options will come with the pro version. With link localization, you'll never miss the customers who came from other than your target country.
Affiliates Manager
Integrated with the popular eCommerce solutions like WooCommerce, Easy Digital Downloads, Stripe Payments, and more, Affiliates Manager is a simple and rigorous plugin for affiliate management. The real reporting tracks every single transaction right when it happens. In like manner, this plugin is capable of tracking unlimited affiliates, be it dozens or hundreds.

At some point, you might want to give your affiliate an extra payment — may be a bonus. You can manually adjust the commission above the fixed amount. To aid in affiliate registration, login, and the activation of other functionalities, Affiliates Manager makes everything uncomplicated. Track all the referrals and get reports for the sales happened real time.
Pretty Links
Unlike other plugins, Pretty Links has got one simple job to accomplish: beautify the long and ugly links. The difference between Pretty Links and other link shorteners is you can keep your own domain while shortening the links. In addition to making the links clean-structured, it will track and create a report on every single hit of the links.

This WordPress plugin can be your good company regarding well-organized affiliate link management. You can control the links in a simple way. The interface is nicely designed and easy to understand. Create a simple slug with 3-4 random characters otherwise, make a custom slug. For more features, you can check out the pro version of this plugin.
Amazon Link Engine
This plugin is for those who are involved with the Amazon affiliate program. It was introduced by Geniuslink and a great choice for boosting affiliate commission. It will convert your Amazon links into local links based on the visitor's location. That's where this plugin stands out because most of the plugins collect products based on ASIN.
You should use this plugin with Geniuslink. To earn the international commission, you need to sync between these two tools. This tool also has the power to override your existing affiliate links if you prefer that way. The simple interface coupled with automatic localization made the plugin smarter.
Summing up
Affiliate WordPress plugins are built for passionate bloggers and brilliant marketers who are thriving for success with affiliates. Either you want to accelerate the sales of your products or increase the commission of your affiliates, these plugins will help you immensely.
If you're facing hurdles with Amazon affiliate marketing, read out our special guide on this very particular topic. Moreover, let's get to know about how to maximize affiliate commission from Amazon. Our comment section is open to sharing your values regarding this post or other WordPress plugins.
Do subscribe to our YouTube channel to get WordPress-related tips and tricks. Also, follow us on Twitter and Facebook.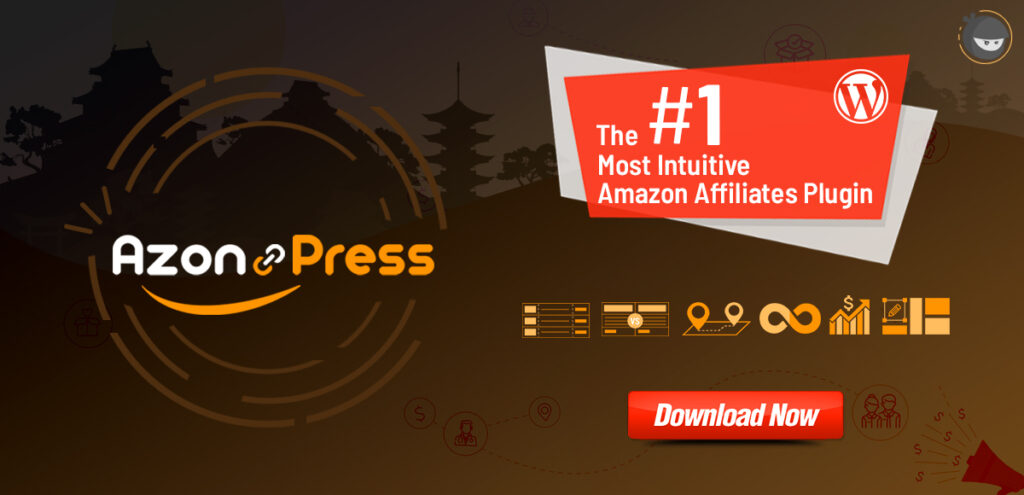 More readings: