Have you noticed that hashtag in social media marketing is the one common thing on all the digital platforms? Today, whether it's a startup or a big brand, everyone runs hashtag campaigns to drive traffic in business. Brands have taken promotional campaigns to another level with the power of hashtags.
Domino's is undoubtedly one of the leading multinational companies. A few years back, Dominos's UK pulled off a successful promotional campaign. They have introduced a hashtag #LetsDoLunch. It was especially for their Tuesday pizza offer. All people needed to do was tweet with this hashtag to get a discount on Domino's pizza.
The hashtag got an immediate response and was trending on Twitter within a short time. Well, not just the Domino's other brands have started taking new strategies to boost their business on social media today. And hashtag is unarguably the most essential strategy.
If we look back it was in 2007 the hashtag started getting popularity. The hashtag was first introduced in 1988 at the Internet Relay Chat. Back then, the purpose of the hashtag was to categorize messages, images and videos.
In 2009 hashtag became familiar to the mass. It was officially introduced with the "#" sign. Soon after that, people started using hashtags on Twitter and other digital platforms.
Let's take a look at the topic we'll cover in this post-
What is a hashtag and how do you use it?
In simple words, a hashtag grabs attention in social media. Broadly, the power of hashtag in social media marketing is to make it easy for the audiences to find, follow and participate in certain dialogue or  activity.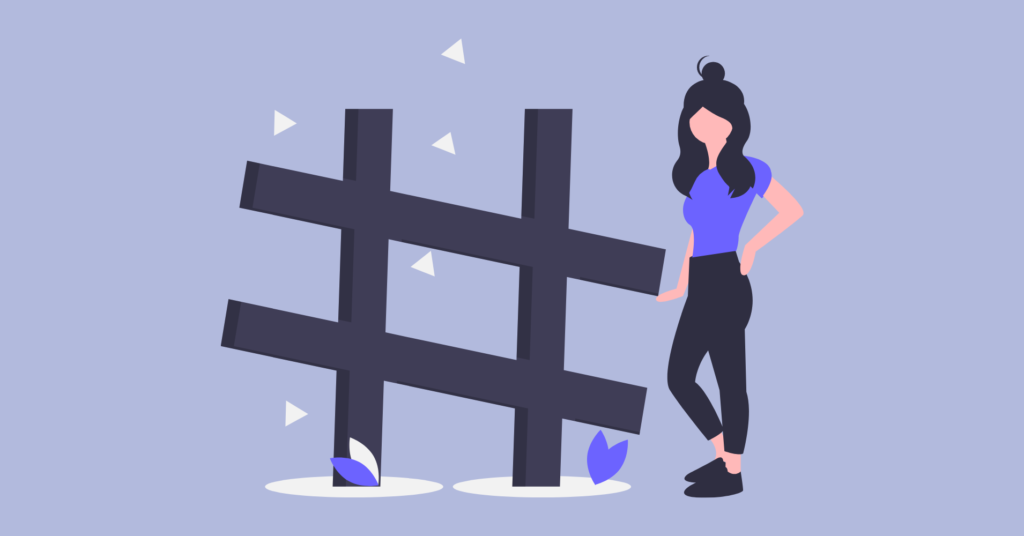 Over time the hashtag has become an integral part of any digital platform. Whether it is for personal use or commercial activity, adding a hashtag can create a social media following. Moreover, trending hashtags are a clear indication of a successful social media marketing strategy. The power of hashtag in an online platform has several benefits-
The growing popularity of hashtags has made it easy for social media users to find specific topics by searching for particular hashtags.
Along with search results, hashtag enhances clickthrough rates. Different survey results show that hashtagged tweets get more engagement than tweets without hashtags.
Hashtag campaigns are an excellent way to contribute to social campaigns. Moreover, brands also participate in social media activity to raise awareness; instead, it's a worldwide movement. For example, Tommy Hilfiger is quite well-known for its socially-driven campaigns in the last few years. To recover from the impact of the Covid-19 pandemic in the year 2020, they launched a campaign the #MovingForwardTogether. The aim was to help both the fashion and creative industries. It was a massive trend and got immediate attention.
Today social media marketing is almost impossible to execute without hashtags. Hashtags are an inseparable part of popular digital platforms like Twitter, Facebook, Instagram, and Pinterest. Social sites have trending hashtags that anyone can follow or become a part of it. In addition to that, users can create their hashtag to attract more followers.
Types of hashtags in social media marketing
Power of hashtags in social platforms is universal. You can use it anywhere, and the hashtag is the most simple, easy and effective form of social media marketing among many. Before we explore more about hashtags in social media marketing, let's check out the types.
Trending hashtag
Trending hashtags are easy to find on any social platform. These are the most followed hashtags, and your social platform will disclose how many people are talking about the trend. For example, you check the trending hashtags from your Twitter feed sidebar.
However, trending hashtags are quite a delicate one! These types are temporary and uncertain. Sometimes jumping into a trending hashtag turns out to be quite risky for the brands. So it's better to follow a trend if it is relevant to the brand. For example, the famous Instagram trending hashtag #instagood has got around 1,233,347,938 posts. But the question remains, does it fit your brand?
Branded hashtag
It's been quite some time brands have their own hashtags. Brand hashtags are short and presented with the brand name with the hashtag. So branded hashtags are mainly created by the brands to promote their products on social media. For example, Unilever uses #StaySafe to boost the brand and engage with the audiences.
The companies create brand hashtags most of the time. However, users may also talk about the product and make a new hashtag. Brand hashtags are the simplest solution for the users to outreach to the brands for any queries. Companies create several types of brand hashtags-
Product launch
Promotions
Targeting
Campaigns
Social awareness
Career opportunities and more
Giant enterprises to startups everyone has their own hashtag strategy for social media marketing plan to skyrocket the business.
Campaign hashtag
The campaign hashtag is another form of a hashtag that brands use to excel in their business. The power of hashtags in social media marketing is building enormous possibilities for companies to improve the business.
A campaign hashtag is a hashtag that companies create for any particular event, launch, or promotion. Hashtag campaigns will create word of mouth marketing to your audiences. For example, Domino's has created a marketing campaign to celebrate pizza month with the hashtag #NationalPizzaMonth. All you need to do is retweet with the hashtag.
This kind of hashtags is also vital to keep a track on your audiences. Moreover, businesses can also compare their previous campaigns in terms of success rate.
Why are hashtags important in social media?
Have you seen brands discussing their products on social media without any hashtag? A hashtag helps to highlight the social media post to the audiences. Hashtags have no boundaries, so people from all over the world can connect with the brands without any barrier.
Initially Twitter was the only platform to use a hashtag. However, other social sites quickly picked it up as hashtags became an inseparable part of social media marketing. So what is the reason for such power of hashtags? We will discuss it in the next part.
Expand customer engagement
When brands post a relevant and engaging hashtag, this automatically creates a buzz among customers in any platform. People will naturally get attracted, and potential audiences will pay attention immediately.
Power of hashtags in social sites has an immense capacity to engage customers. Well, a higher user engagement will increase the chance to excel in business. Giant businesses like CocaCola, Dominos, McDonald's are following user engagement strategies to stay ahead in the competition.
Power of hashtags create a brand value
Social networks have unlimited contents that are within easy reach. But how will the brand be unique from others? Providing quality products and services will not necessarily reach your brand to the mass of people. Here comes the power of hashtags.
Hashtags are the best way to make brands noticeable and help audiences not get lost. Some brands will make a new hashtag with every festival. For example, Starbucks is one of the most hashtagged companies on social media. For Halloween, Starbucks has created a new hashtag, #StarbucksCostume, to increase brand recognition.
Encourage social awareness
Today's brands are not just into making profits. They strive to make an equal contribution to society and create social awareness. And the power of hashtags is undeniably a cherry on the top for brand awareness.
As we all know, hashtags enable brand engagement and visibility. Brands that are actively participating in social activities come up with hashtags for the mass people to follow their movement.
Airbnb, the most popular accommodation service, launched a hashtag #WeAccept just after US President Donald Trump signed a petition to temporarily close on American borders for refugees.

They aired an ad showing people from different parts of the world with the words "We believe no matter who you are, where you're from, who you love or who you worship, we all belong. The world is more beautiful the more you accept." The #WeAccept was the number one trend hashtag on Twitter. The movement got over 33k tweets during the super bowl.
Hashtag- The power source for brands
Although hashtags are the most robust way of showing off the products, brands need to be careful while choosing the keywords. Hashtags are similar to search engine optimization, so a well-researched keyword will increase the chances of gaining larger audiences.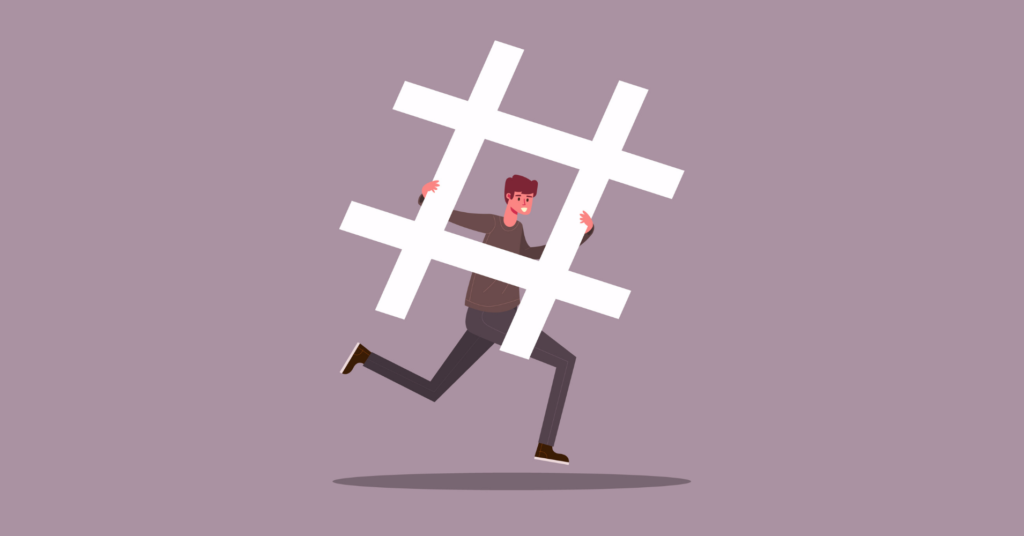 In this social media-driven era, a hashtag is another power house for the brands. Moreover, customers are also following the hashtag trend to search for anything on the internet . However, social media is crucial and not every platform has the same appeal for it's audiences. So keeping that in mind, brands should target appropriate ways to use hashtags.
Along with different social media marketing tools, hashtags are also thriving. With a well-planned social media strategy, the power of hashtags has shown immense growth for the brands to sky-rocket the sales.
Also, check out our article on Why are Bad Reviews Good for Your Business.