"Social media is about people! Not about your business. Provide for the people and the people will provide you."

– Matt Goulart
Let's take a look at a real-life example. Oreo biscuit is one of the best selling cookie brands in the US. This delicious cookie brand always follows a top-notch social media marketing strategy on its social platforms to generate traffic.
Well, this post got retweeted 2000 times and has garnered around 20,000 likes. Clearly their marketing strategy is working well. Not surprisingly, brands have shifted their full focus on digital platforms. The power of social media indicates that it has completely changed the dimensions of business.
Today more than 4.5 billion people are active on social media. It is social media marketing that has created countless accessible ways for businesses to reach out to their customers, understand more about existing clients, and offer trendy products/services.
What is social media marketing?
Social media is not just an entertainment platform anymore. Popular social sites, for example, Facebook, Twitter, Instagram, are doing much more than providing a platform for sharing contents. Businesses solely rely on social media these days because of its growing acceptance. Moreover, social platforms have cost-effective, prompt, and productive ways to connect with audiences.
So what exactly is social media marketing? The way brands use social platforms to excel in their business is generally called social media marketing. Furthermore, The benefits of social media for business are inevitable. That's why almost all startups, as well as giant enterprises, have business accounts on social media these days.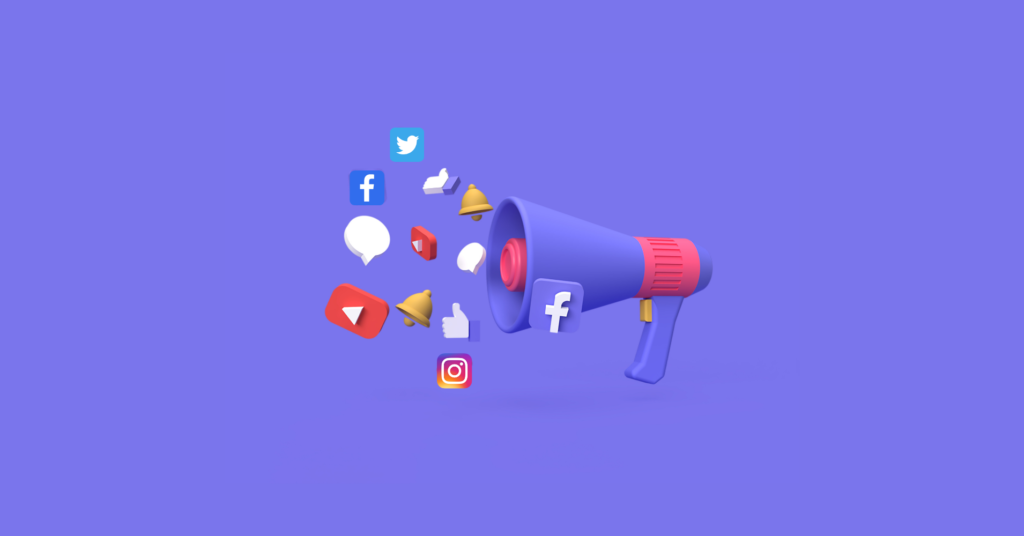 The number of active social media users are on a rise for the last few years. Moreover, social networks are upgrading their features aggressively to turn their platforms as business-friendly as possible. This means an increased number of social media users powered with enhanced functionalities is a ready-to-utilize asset for any business. And that's why the need to accelerate social media marketing for any business is on a meteoric rise.
For example, after purchasing from a digital platform users may share their experience on their personal social accounts. Moreover, they can recommend others to check out, and users can share their thoughts by giving reviews and ratings.
However, several types of social platforms exist for social media marketing, and each of these sites have different target users and content types. For example, the two most powerful social platforms Facebook and YouTube, have separate appeals to the users. Youtube is only for video content, whereas Facebook has a wide range of contents, including videos.
In the next part of this article, I will walk you through a well-known customer experience management company and delve deeper how social media marketing has influenced its growth.
A case study on how Sprinklr excels in social media marketing
"I feel like we have a fiduciary responsibility to the universe to succeed."

– Sprinklr CEO Ragy Thomas
Social media marketing is no longer optional. I am talking about Sprinklr, the American SaaS company that develops customer experience management for renowned brands.
Have you heard about Microsoft Corporation, L'Oréal, Samsung, Prada, McDonald's? These are the market leading brands with several success stories. And we all are well aware of the big names.
But do you know what is the one common thing among all the names? They all use Sprinklr for seamless customer experience management.
How it all started
Sprinklr started its journey in 2009, and since then, it has been associated with all the leading brands. From the beginning, Sprinklr planned to render the best customer service experience anyhow. This CXM company focused on modernizing customer-driven services that lead the labels to find their niche, improve efficiency, and experience unforgettable customer satisfaction.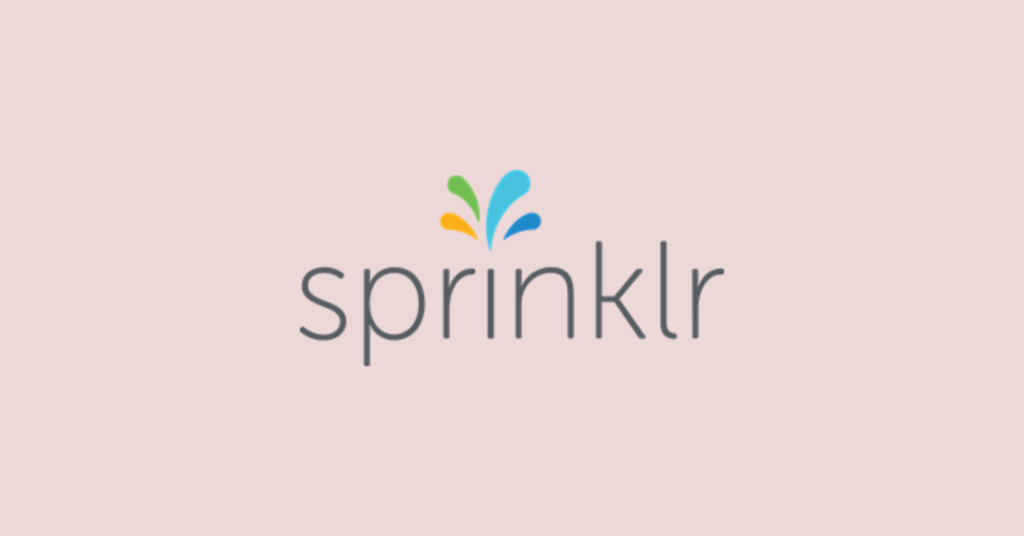 In 2016 Sprinklr CEO Thomas says, "We had a dark year for the company". Despite growing with more than $100 million in annual revenue, the company wanted something big. They targeted massive companies like IBM and Oracle, to create their individual path.
The founder of Sprinklr, Ragy Thomas, has tremendous experience in social media marketing. In early 2000, he used to work for an email marketing company. While working in Bigfoot Interactive, Thomas realized how robust social media is going to be in the future. No wonder he was bang on.
Initially, Sprinklr was a platform where companies could access all the social sites under one roof. Over the years, it got bigger and accomplished massive success.
You can boost your online business too, using just one social media tool
Present scenario
In association with thousands of leading companies, Sprinklr has secured a successful position for providing customer experience services. It offers research, advertisement, marketing, customer engagement that covers 23 social platforms along with 11 messaging sites, SMS, and email for brands. Finally, in 2020, it got significant exposure.
With 1,000 corporate clients alongside 1,900 employees across 25 offices on September 9, 2020, Sprinklr announced that it had raised $200 million at a $2.7 billion valuation.
Digital marketing is the new trend for promoting business, and online communication channels are taking full advantage of it. During the COVID-19 pandemic, online businesses were the only exception to experience an insane boost in their growth. Sprinklr was one of them.
"We are one of the companies that are benefitting from the Covid-19 tailwind".

Ragy Thomas, CEO, Sprinklr.
Hellman & Friedman, is one of the most experienced U.S based private equity firms. Along with its initial investment, it also bought $300 millions' worth of secondary shares of Sprinklr.
"Sprinklr has a unique opportunity to lead a Customer Experience Management market that's already massive – and growing – as enterprises continue to realize the urgent need to put CXM at the heart of their digital transformation strategy," -Tarim Wasim, Partner, Hellman & Friedman.
Take away from the Sprinklr case study
Digital platforms are at our fingertips. Businesses have already witnessed the strength of social media platforms and communication channels. Along with these social apps, enterprises have some other unique social media marketing tools to support the business. Just like Sprinklr, these tools have multiple social platforms and messaging mediums.
Sprinklr's business strategy is enabling its users to make informed decisions based on the end-users feedback on social media. So it is quite clear that social media marketing is the new formula to achieve the ultimate goal. Let's dive deeper.
Increased traffic and search engine rankings
Without the help of social media, your business won't be able to get traffic just by updating the website. Yes, you heard it right. Sprinklr CEO realized social media potentiality long ago, and today the result is in front of you. Suppose you don't have any social media account for your WordPress website. Now think about the difficulty level to reach your target audiences.
Every content, whether it is a video or an image, gets your business more organic traffic. Clearly, social media contents are more of a bridge between the brand and the customer. And brands smartly take all the advantages from social media too. Not just on commercial purpose but also awareness campaigns are getting huge success on social platforms.
For example, UNHCR, the United Nations High Commissioner for Refugees, and its official Twitter account got massive exposure.
"Although fundraising wasn't our main objective, we got a sustainable number of donations via the creatives that included a website link." -Natalia Lazareva, Paid Media, Digital Marketing Team at UNHCR HQ.
This campaign got 25 million impressions across 28 countries globally, 8.6 million video views, 56% view rate and 6000 link clicks.
Moreover, for better search engine optimization, the social site plays a vital role. Search engine optimization is an essential thing for any business. And when your company ranks on the top page, it automatically reaches more audiences. In order to rank high on social media, your business needs high-quality, relevant content that adds value to the business.
Do you need affordable social media marketing? We have the ultimate budget-friendly social media tool for you.
Growth in conversion rate
Your business with blog posts, images, videos, or infographics may lead to several visitors every day. And your website visitors are not just increasing your sales but also directly improving your website's conversion rates. Consumers prefer social sites over websites in case of any query.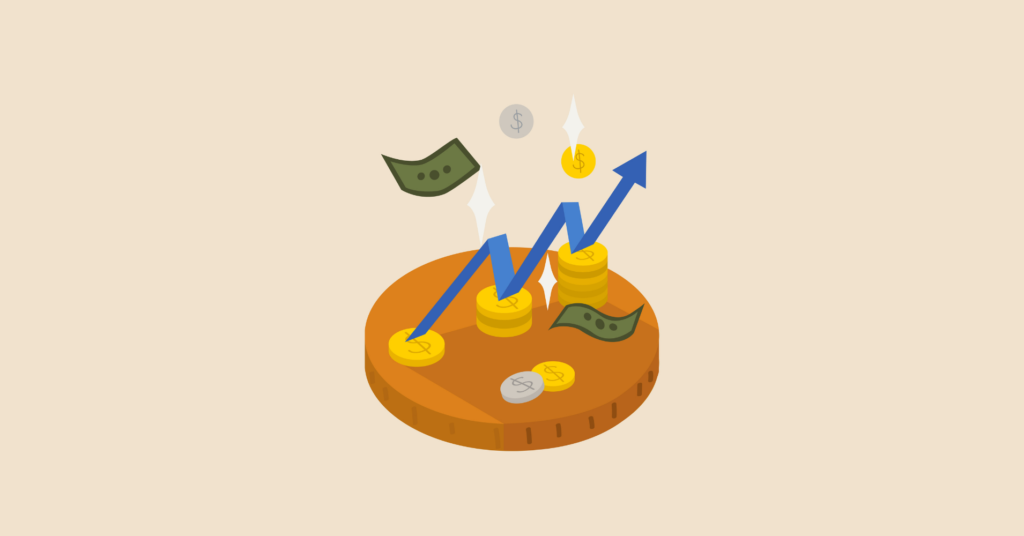 When a consumer feels that a company is willing to communicate, they are more likely to buy from this company. It is proved that whenever a company has built a strong bond with its customers, the business gets even more potential clients. Moreover, businesses with live chat will also boost up the conversion rate by up to 40%. A high conversion rate will eventually produce higher profits for the company.
Undoubtedly, proper social media marketing makes successful brands. Nowadays, people spend a lot of time on social media and talk about random stuff. Sprinklr took the opportunity to market its brands and make people talk about them.
Skyrocket brand recognition
Along with a profitable position, every business wants to create value among its customers with word of mouth marketing. In this social media-driven era, it is hard for the companies to lift the business even if it's coming up with quality products. If the ultimate goal is to satisfy the customers, then there is no alternative to brand improvement.
From the Sprinklr case study, we have clearly understood that digital platforms are the key to success. Social media is vast, and people talk about almost everything on these platforms. Moreover, such visionary people like Ragy Thomas understood the potential of social media a long time ago.
He has introduced other companies with the magic of social media, and the rest is history. Brands have kick-started, gained immense success.
"Sprinklr enables us to adapt to changing digital transformation business needs.. We use the platform as an enabler of our strategy to listen to and engage with our customers at a scale."

– Marc Duquesnoy, Digital and Media Director, L'Oréal
Cost-effective social media marketing
What is the best part of social media marketing? When you sign up for this limitless world, you don't have to pay anything. Yes, it is absolutely free!
Digital platforms are an ongoing cycle, and once people start using social media, there is no stopping. As we already know, half of the world's population is active on social media, and it takes nothing to like, share, and comment on social media to reach out to bigger audiences.
Moreover, paid promotions, as well as advertisements on these platforms, are comparatively low cost for any business. And businesses get a double return from social media just by investing your time and a minimum amount of money. Social media marketing is, beyond any doubt, the most significant marketplace for any promotional activity.
Provide better customer satisfaction
Sprinklr's mission is- To enable every organization on the planet to make its customers happier. The mission says everything about a business's ultimate goal. Let's face it if your customer is not satisfied; you will end up losing a lot of revenue.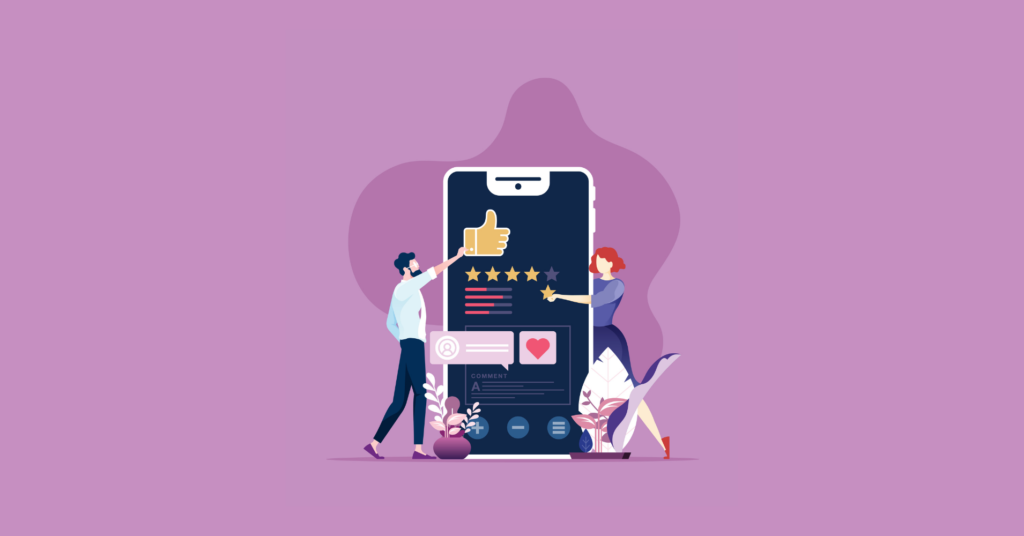 So every business makes strategies and targets to make their customers happy. One of the most effective ways of customer dealing is communication. Direct communication with your customers will give you insights into them and what they think about the brand.
This small information helps to revamp the brand and offer the audience their desired product or services. Hence, businesses need to have live chat options along with reviews and ratings. Your dissatisfied customers are the ones you should take extra care of.
Are you ready?
Prominent companies like Sprinklr are unbeatable in their field. Company's CEO Thomas stated they are now stable and on track for an IPO within "12 to 18 months."
I think it's already clear why all the leading brands, along with medium and small companies, have a social media marketing strategy. Although understanding your company's practical social media activities are quite critical, you need to decide which platform has the best possibilities for you.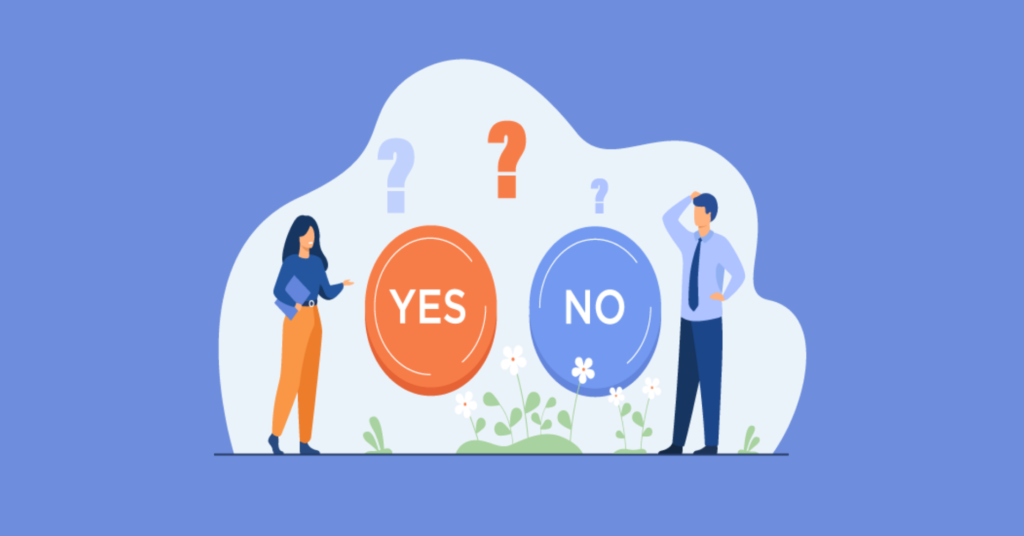 I hope now you understand a bit better about the details of social media marketing. But that's not enough. It would be best if you implemented the learning to get the output. You have the social platforms at your disposal, you have the social media marketing tools, you know how to grow your business. The only question that you need to address is, when are you going to act on it and make the most of these potentials and cash out?