Social reviews are definitely a major deciding factor that brands as well as the consumers, take these days seriously. The drill is, although everyone is part of the crowd, you still have to participate to stand out from the crowd and let people know your existence.
To excel in business labels, business owners are shifting focuses on products/services to customer testimonials. Similarly, customers spend a lot of time researching the products or services they are planning to buy.
Studies show that an average customer at least reads ten social reviews before they purchase a product. Moreover, reviews have a severe impact on the customer's approach to the brand. For example, positive reviews make 91% of consumers more interested to buy from the business. On the other hand, negative reviews can kill 82% of customers.
Clearly, social reviews, as well as social platforms, play a powerful role for a customer to decide on the brand. For example, Mcdonald's the prominent fast-food company has used spectacular social media strategies to promote its brand.
Along with promoting their brand, they have also created awareness by supporting the recent movement Black Lives Matter. It was a huge social event, and McDonald's vouched for the initiative through Twitter.
Well, among so many robust and popular platforms, businesses have opportunities to boost up and create themselves as a brand in the market.
Before getting started let's take a quick review:
Why should I focus on social reviews?
Do you know how to brand yourself on social media?
Marketing strategies have entirely changed, and today the new trends are building your brand on Google reviews, Facebook, Instagram feeds, Tweets, Messenger, and so on. These digital sites are coming up with unlimited options to convert a start-up into a prominent brand.
People used to depend on friends/family recommendations; however, unlimited internet access has influenced other deciding factors like social reviews. And that's why you have to exist on social media to explore opportunities for your business.
Upon surveying online users, the following findings make it evident that Social Reviews are rising in popularity:
The percentage of people aged between 18-34 years trusting online reviews are 81%
89% of people aged between 35-55 years have faith in social media reviews
76% of consumers trust social reviews just as much as recommendations from their surroundings
Now it is transparent that a business needs social reviews to create a trust base. We already know how the whole business industry has shifted to digital platforms and witnessed a few examples.
To know more about how to give your business the much-needed lift, stay with us till the end.
Ways to manage social media reputation
How do you manage your personal Instagram account? You are probably thinking, why does this question even matter!
Handling the Instagram account is no rocket science. You post pictures, videos, stories, and communicate with your followers as much as possible. You can chat with any other Instagram user and connect with new people.
Moreover, you can follow others like your friends or any celebrity, activist, sportsperson, brands, and many things. In short, you have the whole world inside your Instagram account.
Although managing a personal account is a straightforward task, running a business account is not so simple. It needs a lot of time and attention to achieve a successful business. And a successful business depends on happy customers. As we all know, satisfied customers are loyal customers.
Let's check out how to operate social media to make a change in the business.
What are the benefits of using online platforms?
To manage businesses on e-platform, the first and foremost task is to pick up the potential social platforms. The Internet is booming every day, and several internet users have broken all the previous numbers.
In April 2020, the global digital population was 4.57 billion, which is more than half of the world population.
There is no doubt that for a business owner; there are many opportunities to utilize while making a brand. For example, if we take Google My Business to promote your website after the page is set up, there are few steps still left to do.
Firstly, you have to integrate the platform with your business website and allow the audiences to give reviews and recommendations. Secondly, take full leverage of the multiple customization options in your business.
So the key term is, today, businesses have the power of unlimited social sites and social reviews. Choose the medium wisely to be global domination.
Take advantage of social media
The next step is making the best use of a social platform. To be more precise, now that you know which site to choose for your business. You need to convert your visitors into potential audiences.
Suppose you have an excellent reputation in social media because your existing consumers have given excellent social reviews about you. But keep that in mind that your ultimate goal is to captivate your website visitors. And it's not possible without some extra effort.
For example, always be relevant and try to come up with useful materials. Remember, you can only win if you understand and provide what your customers are looking for.
Real Simple, a lifestyle magazine, knows they have 8 million actively occupied consumers. So they are continually trying to make their users' lives a little more meaningful by providing effective content on Instagram.
Engage with your audience
What is the best thing about social media? People no longer depend on physical meetings. Conversely, online relationships are growing strong. Not to mention, social platforms are emerging by leaps and bounds. So social media is an all in one platform that offers a win-win situation for both the sellers and buyers.
The influence of social media on a business is many. First of all, engaging with the customers through posts, comments, and social reviews show your seriousness towards your customers. They understand the business is giving them a 100% priority, and it creates more value.
Secondly, sometimes businesses don't interact with the customers just to communicate. In the meantime, they are solving users' queries and technical issues.
For instance, some giant companies like Nike have a separate Twitter account for the users to answer all the questions and stay updated with their audiences.
This is a clear sign that Nike customers know if something goes wrong, they can reach the company virtually for a solution.
Use visuals to connect immediately
If you are a regular social media user, you already know the importance of images and videos. Visuals are like headlines of social media engagement. Visual stimulation is the most effective way to attract customers today.
Surveys tell that people usually connect with the images/videos among all the posts on Facebook as soon as they see. An image gets 87% hits, whereas other contents like links and status don't even cross 4%.
Young social media users say, along with social reviews, they also look for visuals and buy fashion items inspired from online. Based on different age groups, this study shows a visual content engagement rate lately.
Startups, as well as big labels, have started posting images so that they can easily target potential consumers. Moreover, promotions are not limited to visual stimulation but also launching brands; new offers are now converted into image content.
Monitor and improvise social media activity
Well, there are thousands of tricks and tips available for monitoring activities of social media.
First of all, the essential thing is optimization. Your positive social reviews are worthless if your audiences don't find you on google search results. Search engine optimization will improve the ranking and chances are higher for driving more organic traffic.
Secondly, social media platform users don't always know exactly what they are looking for, and it is the businesses that can manipulate a visitor's intention. Unlike other websites, you don't want to lose customers because of the lack of call to action. Ask your visitors what they want and offer to serve them accordingly.
Thirdly, email marketing! Yes, still the most effective way to reach out to potential consumers. Offer something new that can drive more audiences to your business. Come up with something that your contemporaries are not offering.
Lastly, as a brand, it is vital to spread social awareness. Labels are super powerful these days, and they have a massive number of followers. This gives a responsibility towards society to bring a change. For example, Coca-cola has taken the initiative to reduce carbon footprint by 25% by 2020.
Go beyond traditional strategy | Use social media tools
Over the years, the extent of social media usage has changed and evolved immensely. Businesses can count and view the statistics of social media engagement and user review. However, all these measuring tasks consume a lot of time.
What if these manuals could be taken over by a plugin? Then you wouldn't have to check on particular social platforms and social reviews. A smart plugin could be a continuous backup that will never let you down.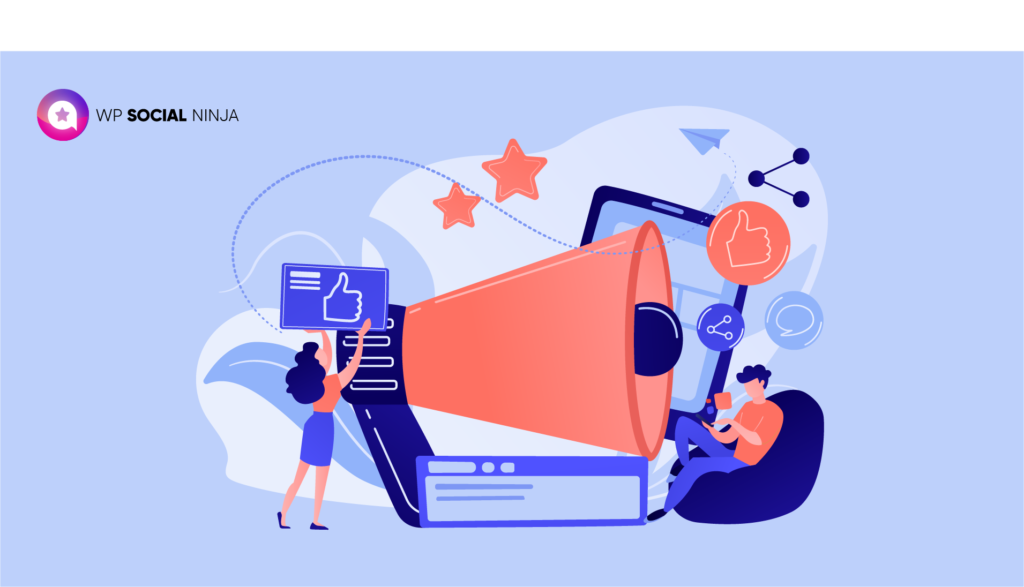 To be precise, a plugin will function to render the most outstanding capabilities on your website, as it will work harder than a human alternative. Now the question arises, how will a plugin boost the business by managing the social media activities?
Presenting the all in one plugin WP Social Ninja that has a simple solution to your every problem. You can depend on this plugin because this tool will cover the maximum social platforms and connect with the users.
So the main point is when you have the support of a fantastic tool that can drive the best in your business. Moreover, offer an automatic integration with your business then it's smart to grab the plugin.
Key features of WP Social Ninja-
Multiple social platforms
Chat option
User-friendly
Easy third party integration
Shortcode support
Layout variations
24/7 support
Take good care of your negative reviews
In social media, everyone has an opinion and the right to convey. Moreover, people often tend to judge everything without considering facts. Let's be honest, we have all been there, and we have also passed judgments with no or little prior knowledge.
Businesses on social media get a lot of engagement through clicks, comments, shares, and social reviews. On top of that, people give negative reviews, which are often ignored by most businesses.
However, it's just a misconception that only positive reviews can build a good business reputation. Smart are those who divert the negative reviews in a healthy conversation and resolve them as soon as possible.
Reviews are a straightforward evaluation of your business by your consumers. Getting negative reviews means you are yet to reach a standard your customer expects. So face the challenge because it may be an opportunity to improve your skill.
Do you still think ignoring reviews is the best practice for the business?
What do you think?
It requires a lot to construct and carry positive social media admiration. The whole discussion has a simple goal. The first and foremost objective of a business is to obtain ways to expand.
And the good news is, fetching social reviews and embedding them on the website is not a complicated process anymore. Technology is a blessing, and there are hundreds of ways to promote business on digital platforms.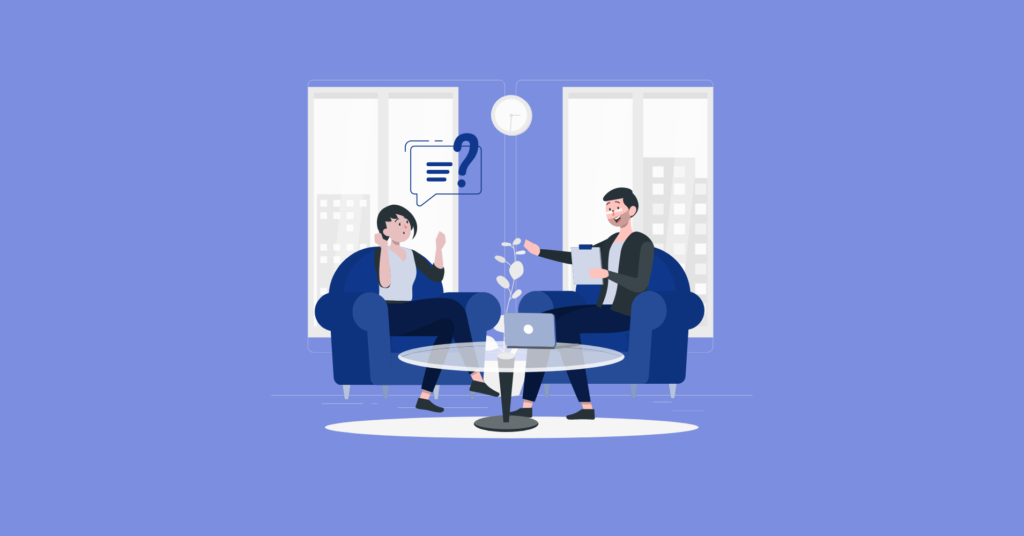 Just a small reminder, social media is overpowering, and it can either kill or cure. So before exploring the options, one should understand different aspects of this world.
The purpose of writing this article was to come up with a compact guide-line. We hope you have a better perception of social media and its association with brands.
Tell us what you think in the comments below.
Also check out our articles on-