Have you ever wondered why people give so much importance to online reviews?
Above mentioned facts makes it clear that online reviews are the first thing a shopper searches for when they intend to make a purchase. Reviews portray the company's quality of products and services. It also gives a clear insight into the price range of the company.
A few years back, people were quite skeptical about social reviews. Online shopping was a new trend. People hardly buy from online shops because of the lack of transparency. In 2020 the situation is not like before. The Internet is providing all the necessary elements and setting a standard of credibility for the users.
Today users and online reviews go hand in hand. Despite the undeniable benefits from online reviews, myths and misconceptions still exist.
In this article, I will explore eight lies about online reviews. Let's get started-
Are online reviews trustworthy?
People are reliant on social reviews just like they believe their kith and kin. Good reviews and bad reviews are equally essential for any business to establish them in front of the audiences.
But the question is, can we trust the online reviews?
93% of consumers spend longer than a minute reading reviews, with 43% taking longer than 10 minutes. A very cautious minority (10%) spend longer than 30 minutes. –BrightLocal.
A transparent business is always attractive to users. Online reviews raise the bar and show the insights of the business. When audiences are convinced that the reviews are 100% genuine, they are more comfortable buying from that shop.
For example, Yelp is famous for connecting people with local businesses. Users submit their reviews and ratings based on the product or service quality. According to Statista, Yelp had a total of 205 million reviews presented at the end of 2019.
Read Jackie G.'s review of Birria Landia Williamsburg on Yelp
Myths and misconceptions about online reviews
Social media reputation is the deciding factor of a business, whether it is going well or not. Similarly, online reviews are a significant part of social media reputation, and users pay a lot of attention to social media reviews.
So in a way, social reviews can make or break a brand. However, not all businesses understand the ethics of online reviews. They usually follow some common myths. As a consequence, these lies might affect brand reputation in the long run. Here are eight common myths and misconceptions that need to be identified-
Myth 1: Online reviews are unreachable
Getting online reviews is hard to get? 
Not at all. Online users are smart these days. 86% of customers consider writing a review after they make a purchase. Moreover, they believe in the word of mouth marketing. So naturally, users are more likely to write a review or give ratings.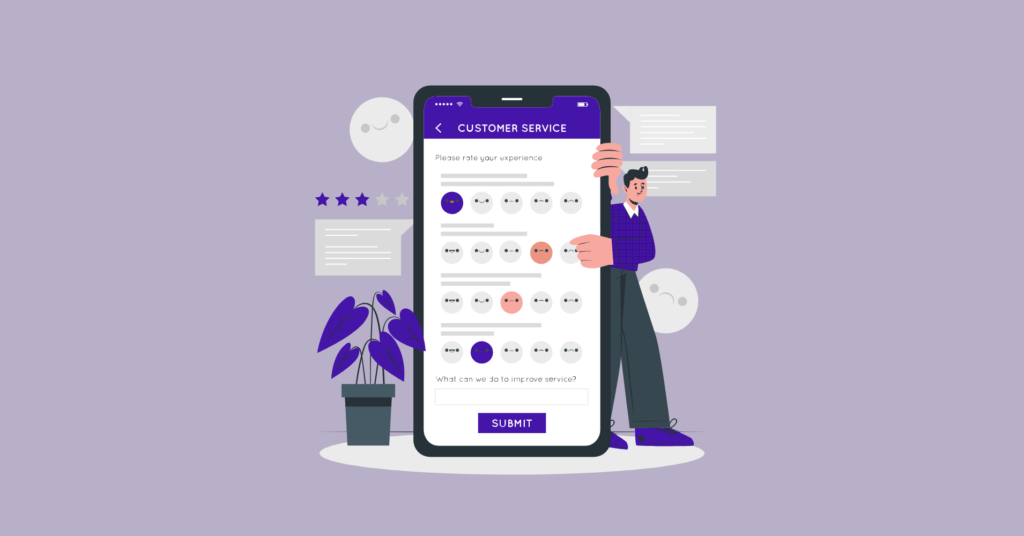 Many businesses ask for reviews because they know the value of users' testimonials. However, there are certain ways for the companies to ask for a review or rating. First of all, unhappy customers will end up in a negative review, so it's better to ask for a review when the problem is resolved.
Secondly, don't make it too soon. Your audiences are precious, so wait till the end and when they are finished politely, ask them for a rating.
Myth 2: People don't read online reviews
Do you read online reviews?
Today almost 4.7 billion people are active on the internet. These people spend a lot of time on digital platforms and are habituated to online shopping. Studies say that 72% of consumers won't go for any action until they read the reviews.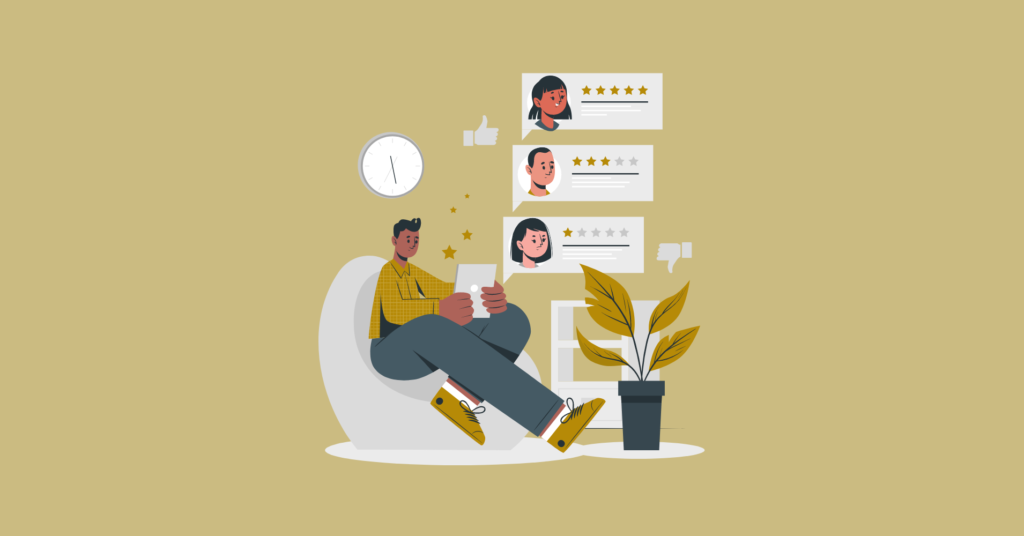 This increasing number of users are independent. Their source of information is online reviews, ratings, and recommendations. Although brands have proper descriptions for their products and services, consumers rely on social reviews.
Moreover, reviews are not just for brand promotion. Effective online reviews could expand search engine optimization, sales, and conversion rates.
Myth 3: Only 5-star reviews matter
Does only a 5-star review make an impression on the business?
The majority of the consumers find a business fishy if they only contain good reviews. To be precise, for any business, it's not possible to have only positive reviews. In reality, when a user finds only 5-star ratings, some reviews could look like fake reviews.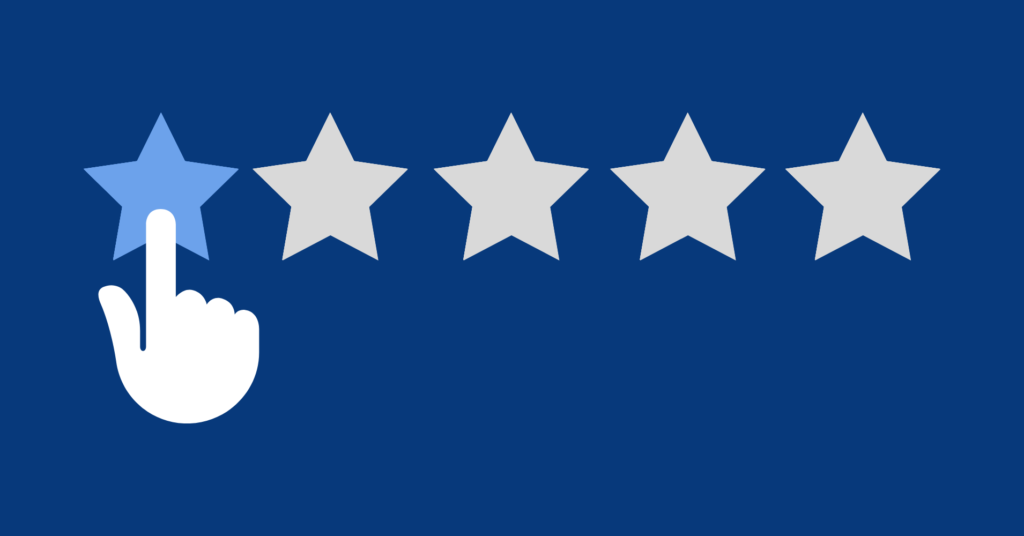 However, initially, every business wanted to have only positive reviews. But too many star ratings seem too good to be true. So businesses now don't fear negative reviews. They tend to reach out to the dissatisfied customer and discuss the issues.
Moreover, getting an average review doesn't mean that the business is not going well. Sometimes users give suggestions to improve the sellers. So mixed online reviews help the merchandisers to upgrade their products and services.
Myth 4: People only write reviews when they are dissatisfied
Do you only submit a review when you get disappointed?
Businesses get all types of reviews from happy customers to disappointed customers. It's quite common that people usually write a review when they are happy about the products or services. In fact, 75% of online reviews are positive reviews. So the alleged rumors that only angry customers post a review is just a misconception.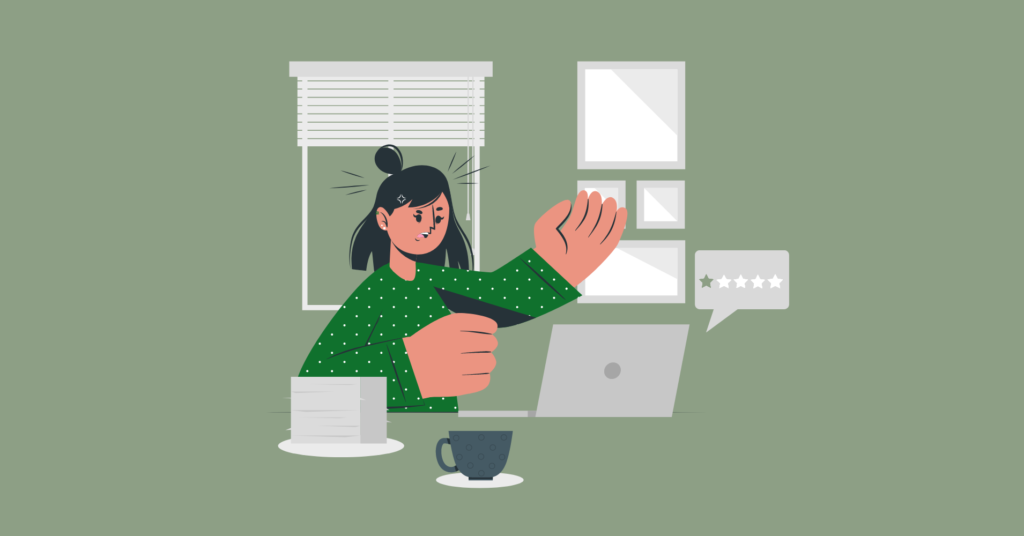 Well, unhappy customers post reviews to express their disappointment. Along with that, they seek help to fix the issues. But when businesses assume they will only get reviews from the upset users, it's baseless.
Myth 5: Online reviews are not real
Are maximum reviews fake?
Users usually go through online reviews to get insights into the business. Whether an experienced customer or a newbie, it's not rocket science to identify the filtered reviews. Businesses are also well-aware of that.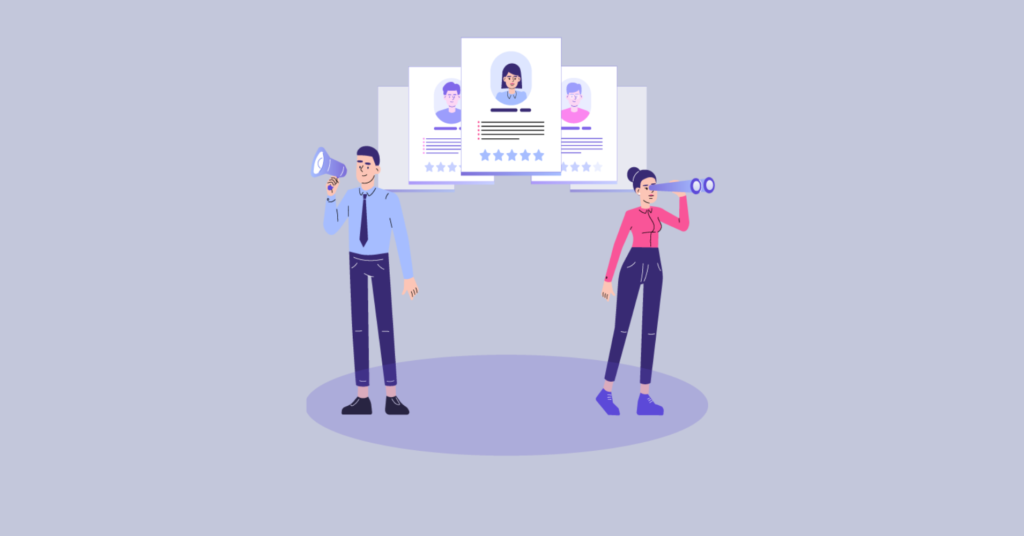 However, we can't completely ignore that companies don't buy paid reviews. Some businesses do this as part of their promotional strategies. Moreover, fake reviews are considered a law-breaking activity, and companies like Amazon and Yelp have strict policies.
So let's cut to the chase – although there is a small amount of ambiguity, most of them are real. Numbers reveal that out of ten online reviews, nine of them are authentic. And for social media users, it takes a few seconds to rectify the fake reviews.
Myth 6: Negative reviews are always bad
Is it true negative reviews are always harmful?
Most businesses think that if they get a negative review, things will go downwards. Well, a business can never get only positive online reviews. That's practically impossible.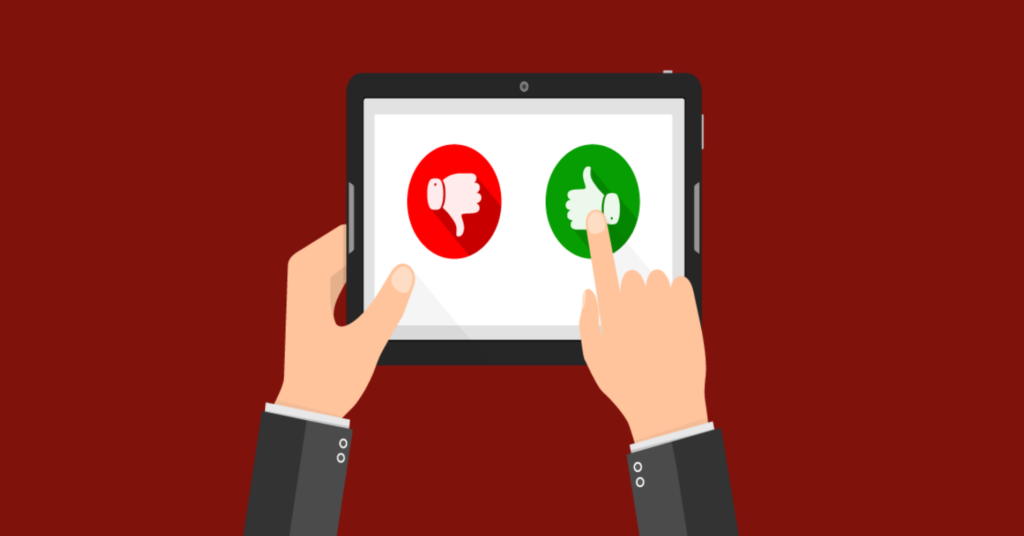 So what to do when someone drops a negative review to the website? Surprisingly it is your golden chance to make the unhappy customer feel good about you. Yes, many businesses now have a separate team only to take care of bad reviews.
They know that word of mouth marketing is a major issue for the brands. Moreover, when a dissatisfied customer gets the solution immediately, it shows its dedication to its users. And these happy customers are the ones who will return to the business.
Myth 7: User's don't have faith in social reviews
Do you believe in online reviews?
According to BrightLocal studies, 84% of users say they trust online reviews just like personal recommendations. I'm sure you have been reading testimonials before making a purchase. That's how you know what the product offers and what people have said about the company.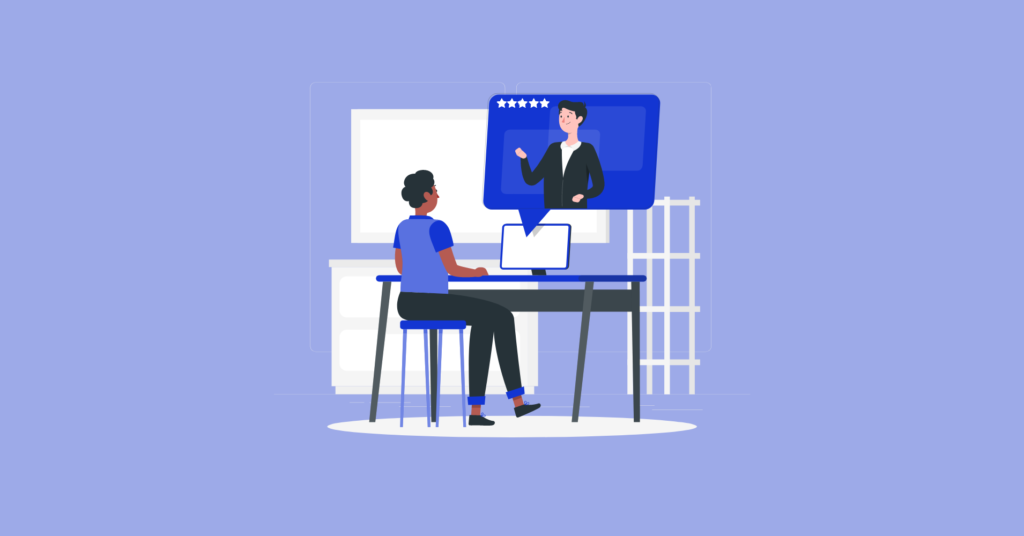 Many businesses have fraudulent activities. Today social reviews are the only way to know about the business. Moreover, sometimes reviews help to learn the insights that customers probably didn't bother to check. They get to know the smallest facts, which helps decide whether to buy or not from this company.
Although some brands may fake reviews, users are smart and know how to find genuine ones.
Myth 8: Reviews are not important
Is it true?
No, it is not true! It is quite clear how online reviews change all the dynamics of the brands.
Despite the fact that social reviews are exceptionally dominant, some businesses still hold doubts about testimonials' potentials. However, people don't even trust advertising. Statistics said that 83% of customers say they prefer reviews to advertisements.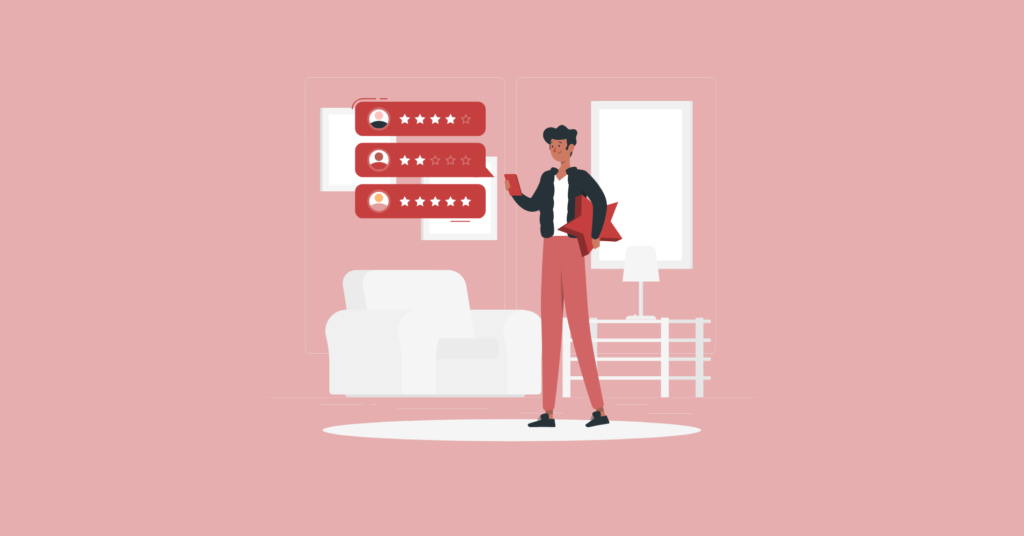 Moreover, 93% of consumers say online reviews help to form a decision before they purchase anything. Social reviews help the business to understand target customers and what they expect.
Don't ignore the power of online reviews
Online reviews are bliss. Customer reviews gradually replace traditional promotional approaches like advertisements and print media publications. Businesses without any reviews are considered suspicious, and probably no one will purchase even if the company had provided all the necessities.
Indeed, online reviews are the most powerful marketing strategy now. However, some businesses still believe in various myths and misconceptions about testimonials. But these rumors are totally groundless.
In this article, we have mentioned eight myths about social reviews. From the beginning, we have tried to keep it impartial, so we have discussed all the possible aspects of myths and misconceptions. Let us know in the comment section below if you think we have missed out on anything.
Check out our articles on- WP Social Ninja: The best social media plugin for WordPress